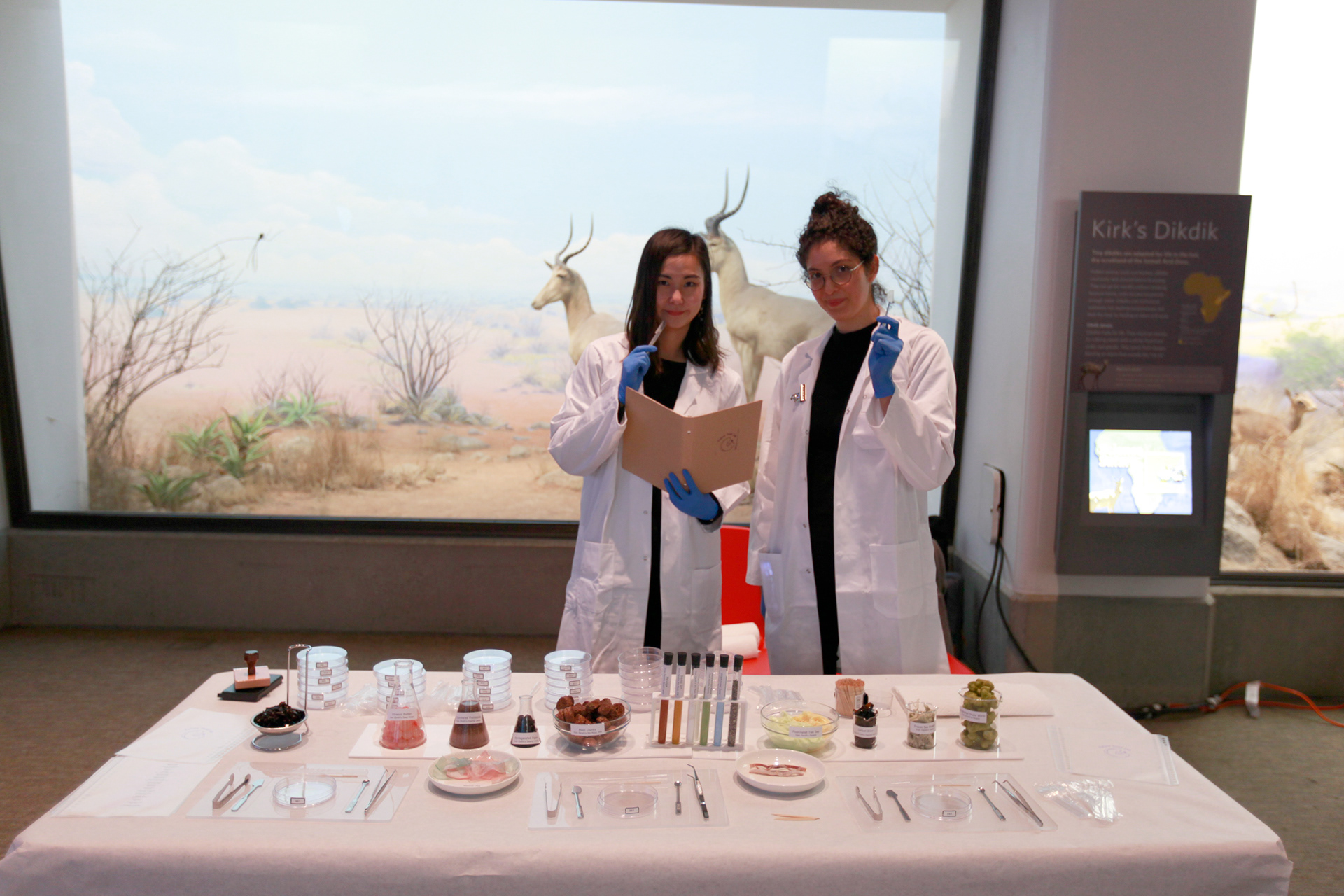 Every year, the design division at CCA hosts a Nightlife event at the California Academy of Sciences. This year, CCA proposed a Design-Lab theme which challenged participants to host interactive tables at the Nightlife Event. Yunwen Tu and I were invited by Aaron Kissman, the program manager of the MFA Design program at CCA, to create a participatory experience around food. 
Inspired by 'space food' seen in cinema, we depicted ourselves as scientists who uncovered flavors from another planet. Needing advice for eating with these newfound ingredients, we emerged as the Future Food Lab duo whose gastronomic laboratory invites Nightlight guests to participate in a culinary activity to create intergalactic recipes using our space-food ingredients.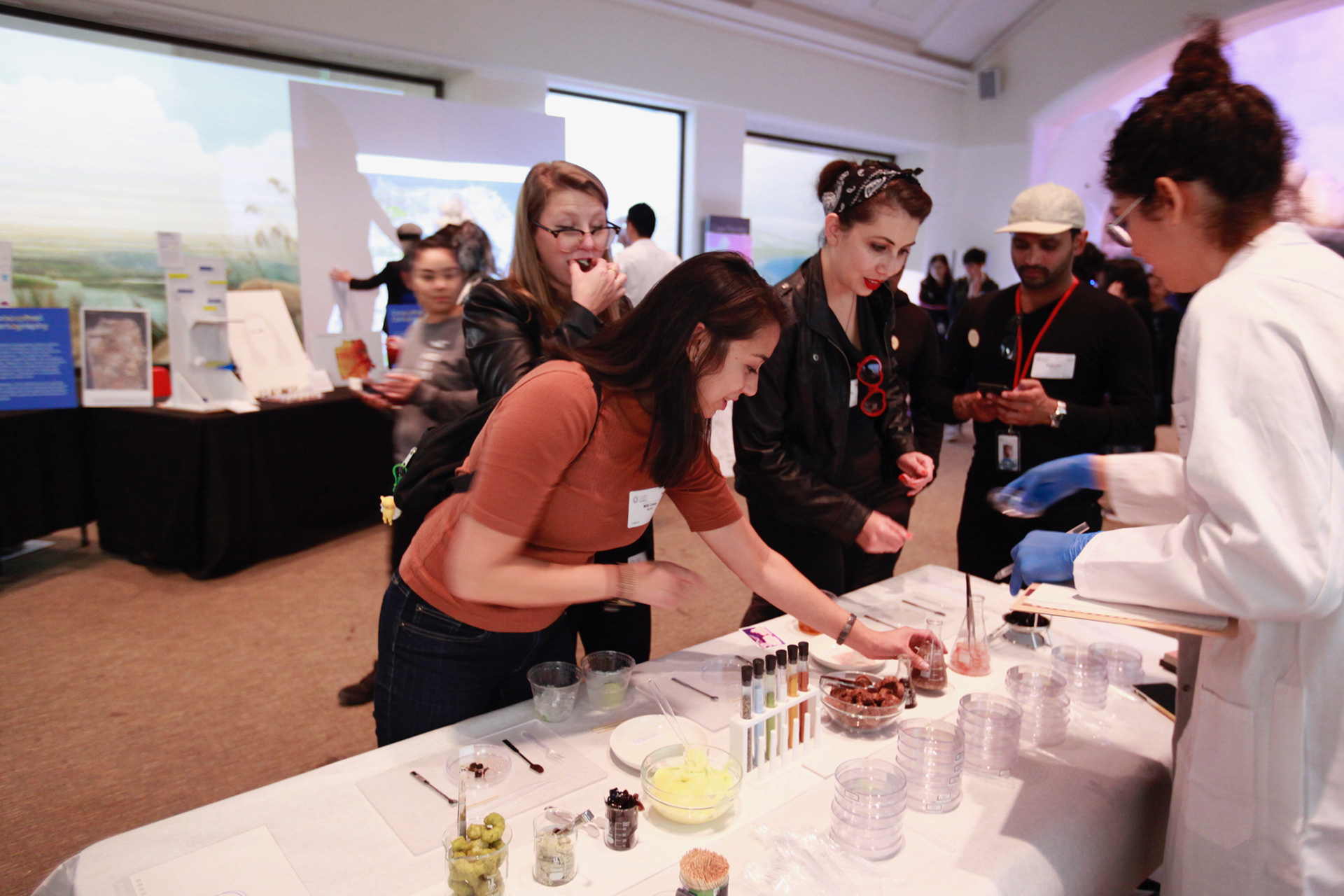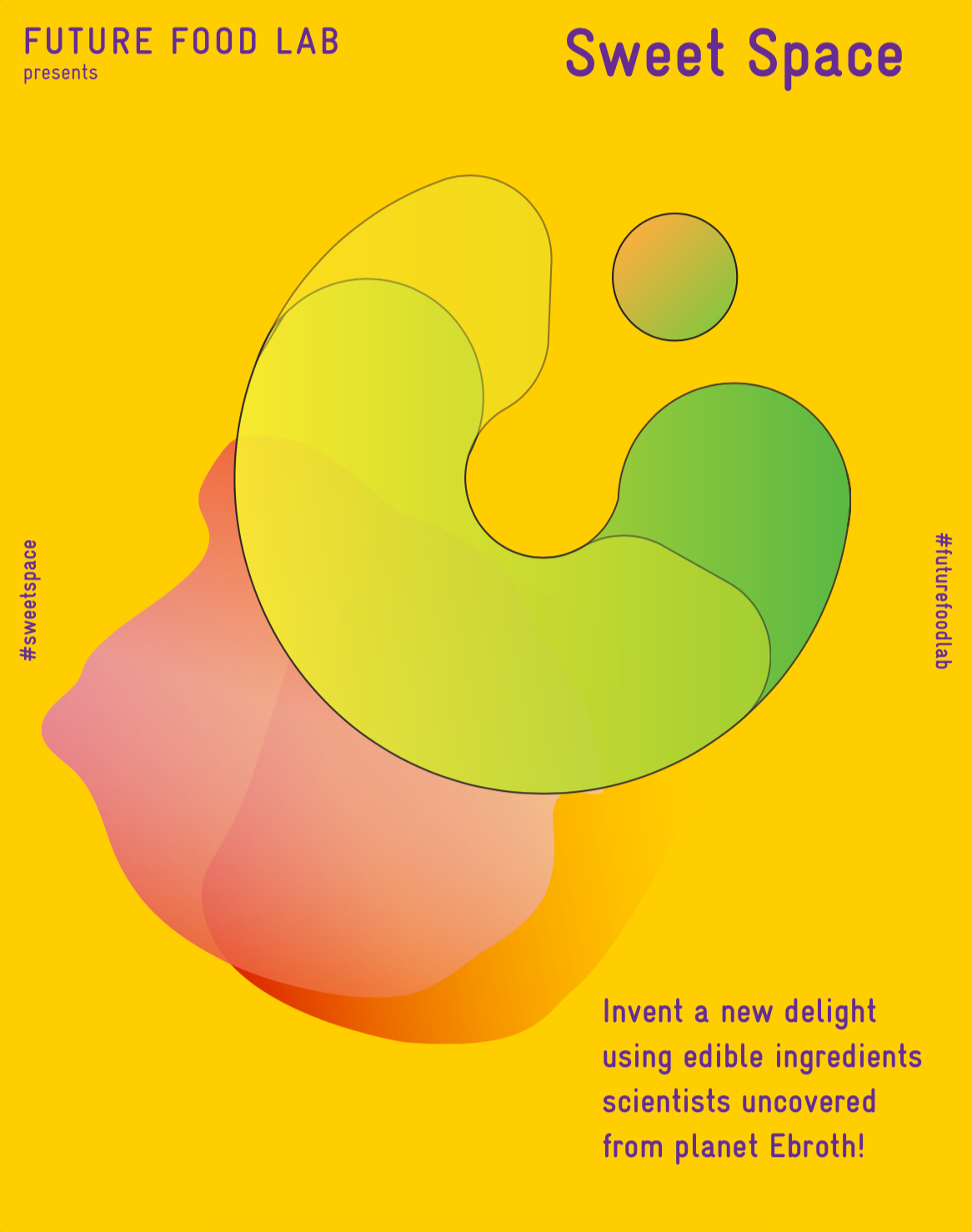 Edible Ingredients scientists uncovered from the planet
*Ebroth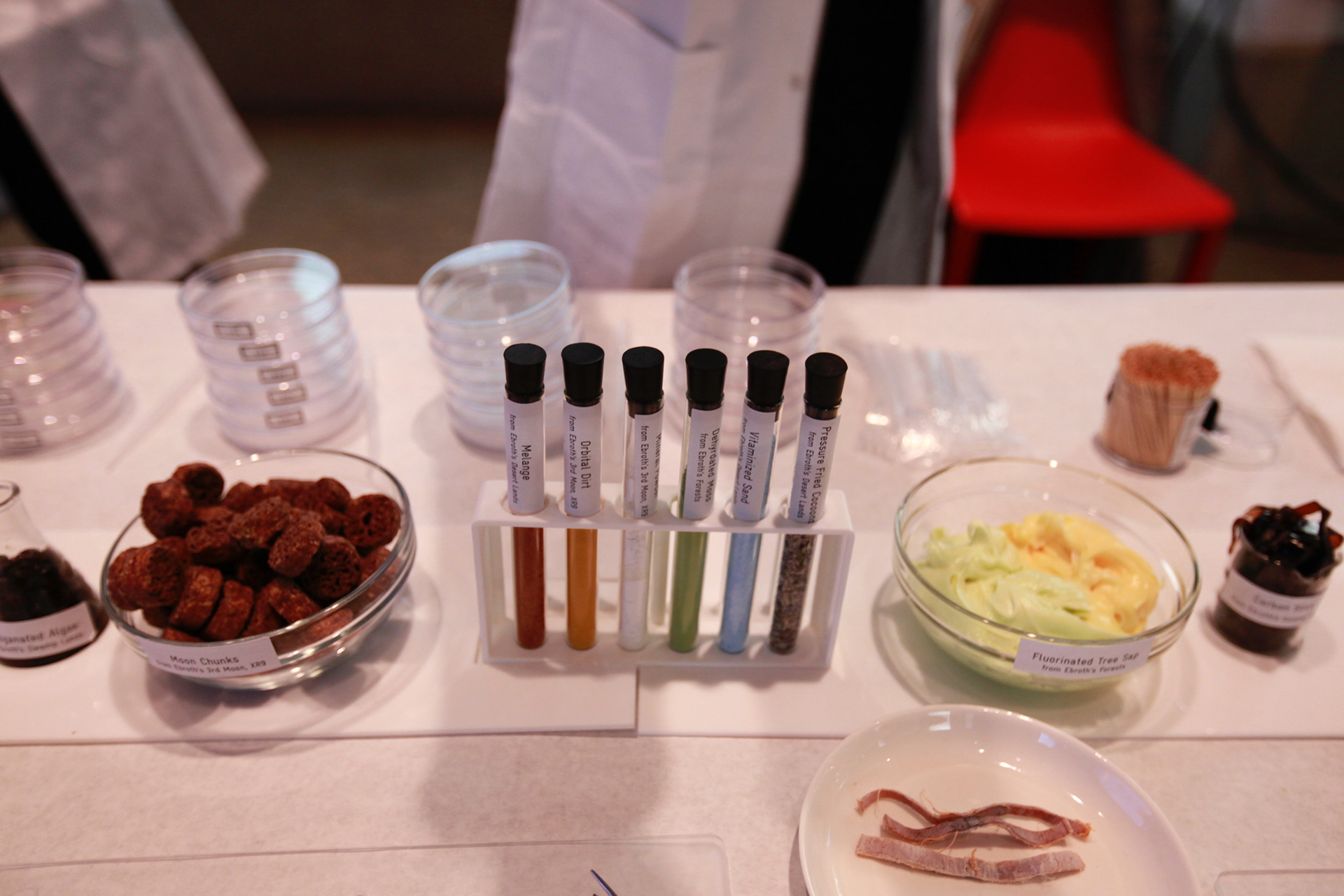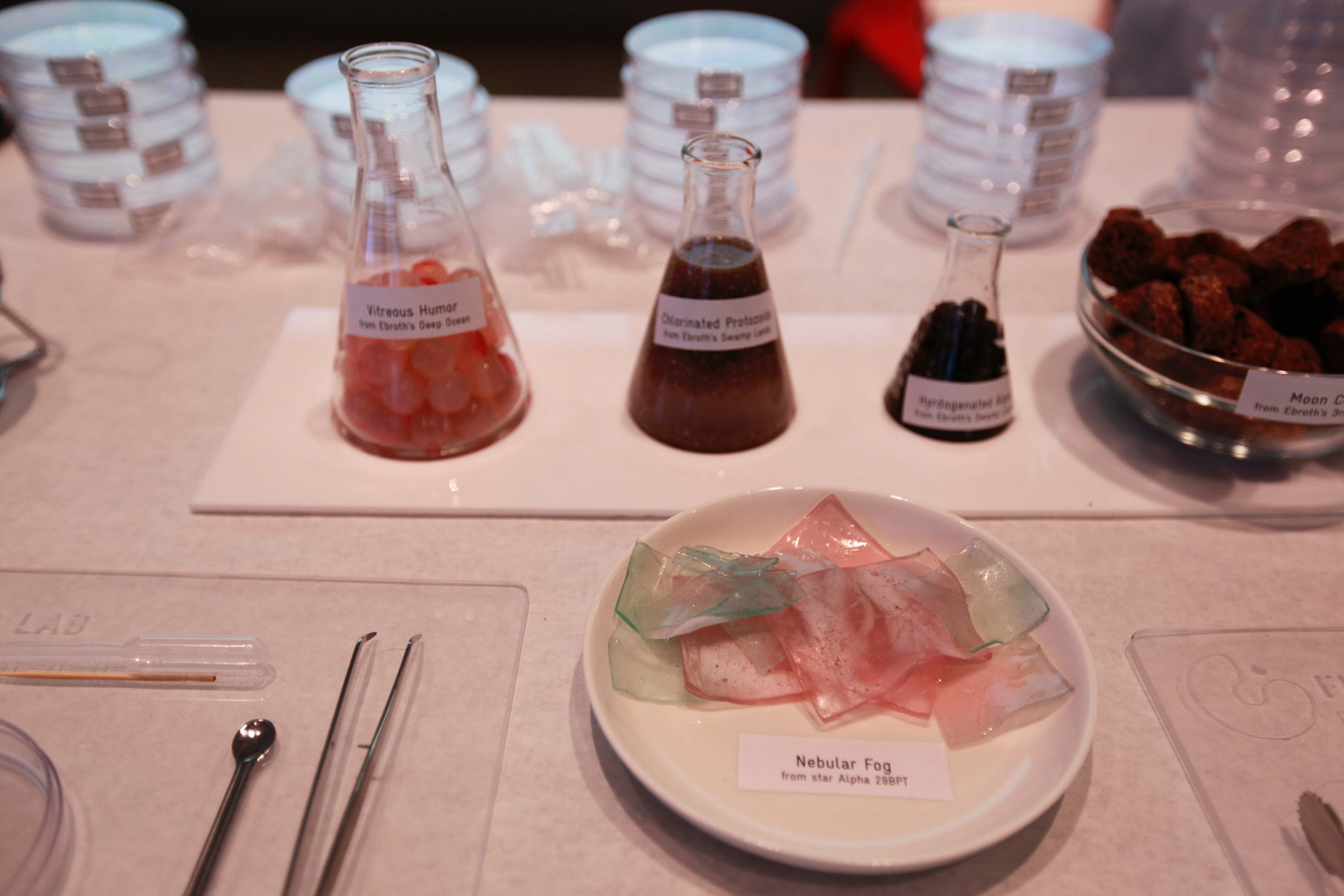 100 Space Desserts were created at the night of the event 
Here are a few examples of Earth's Chefs: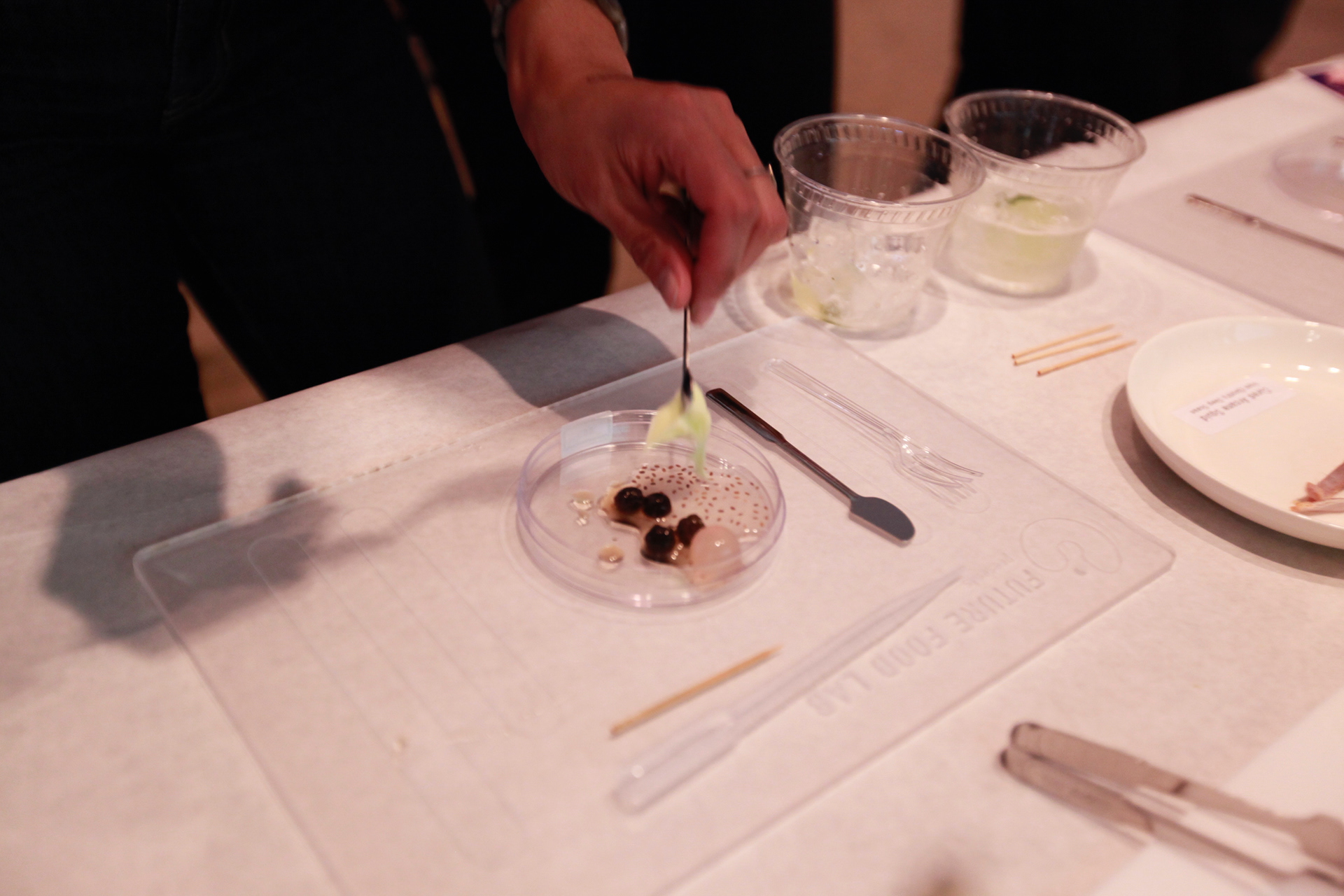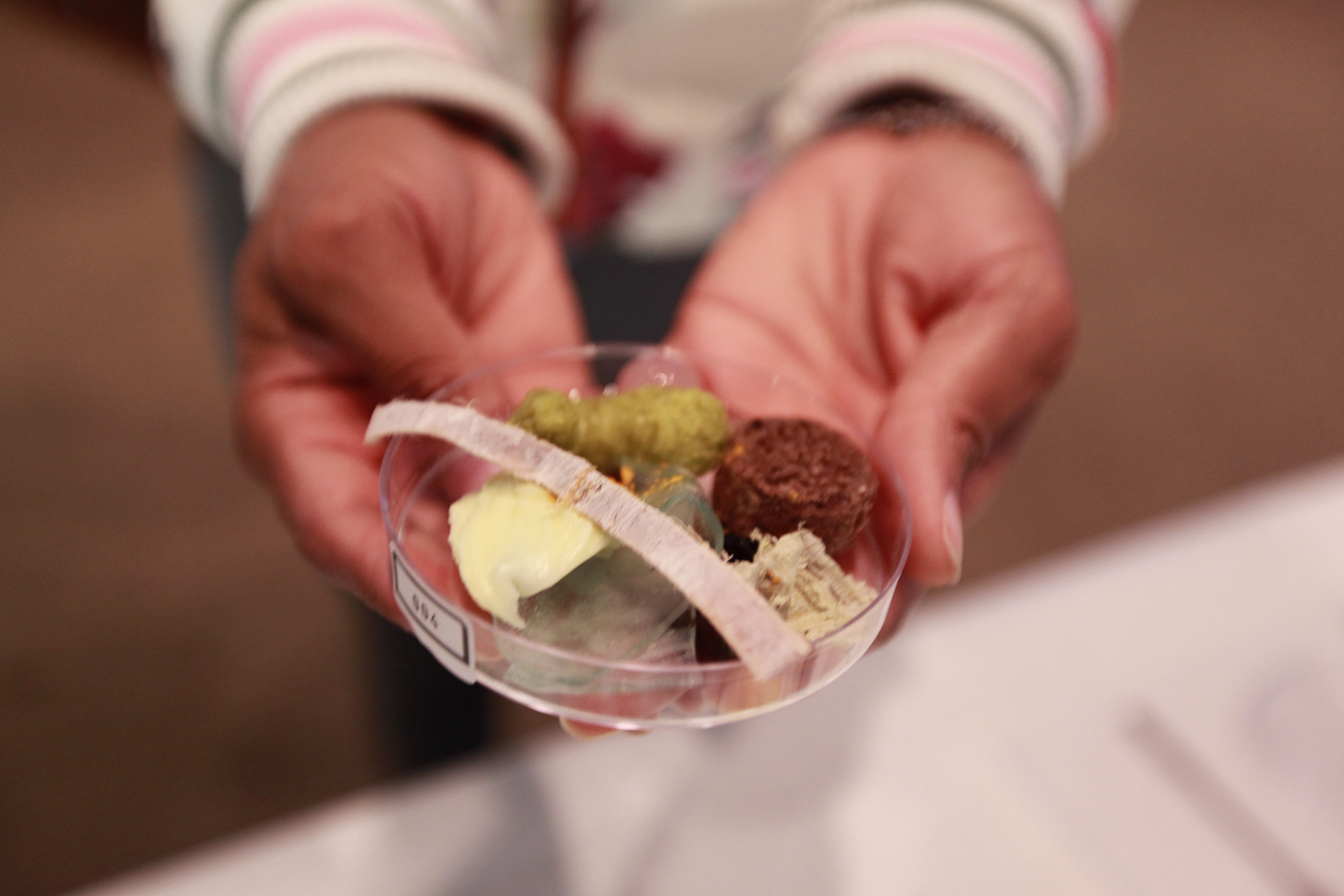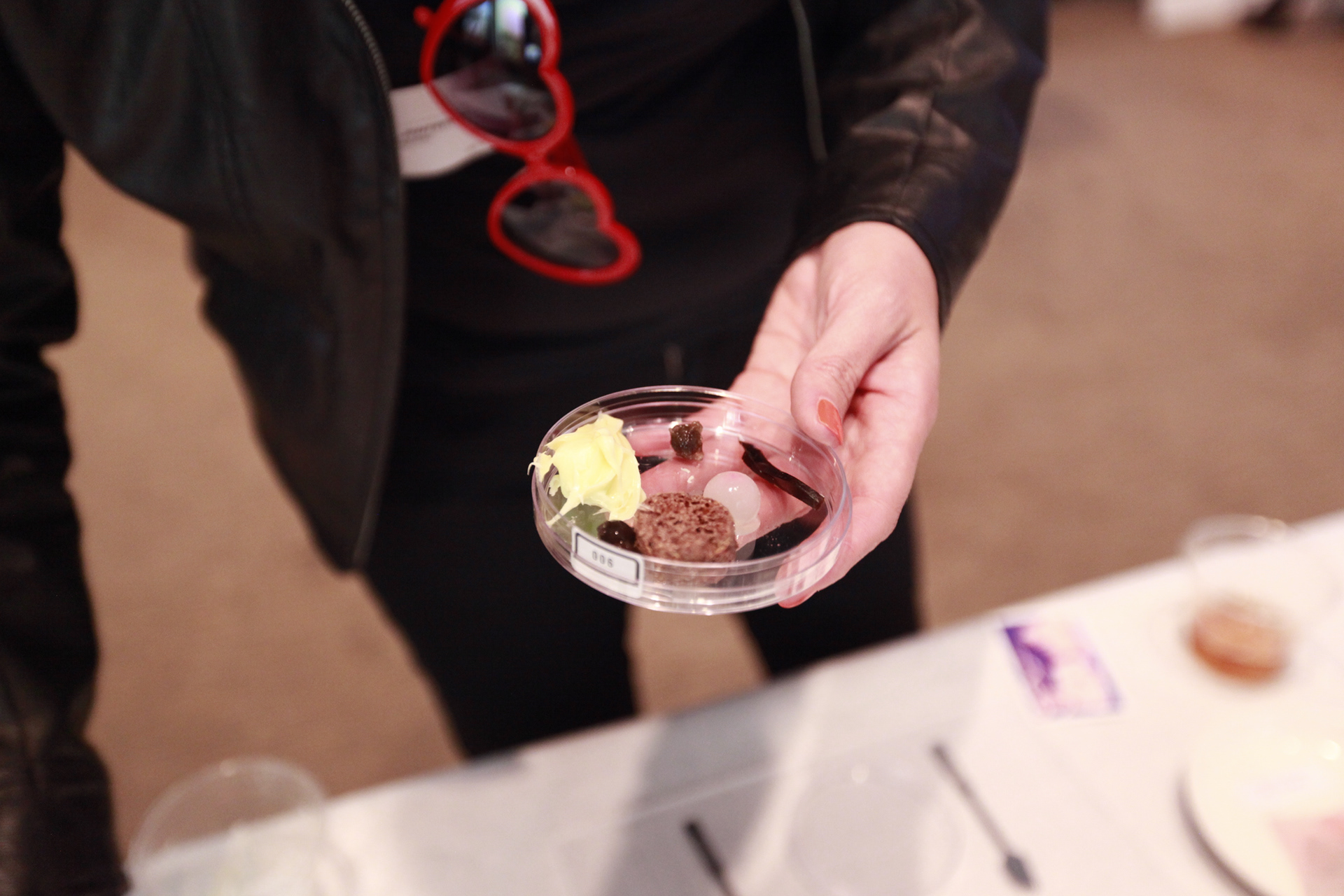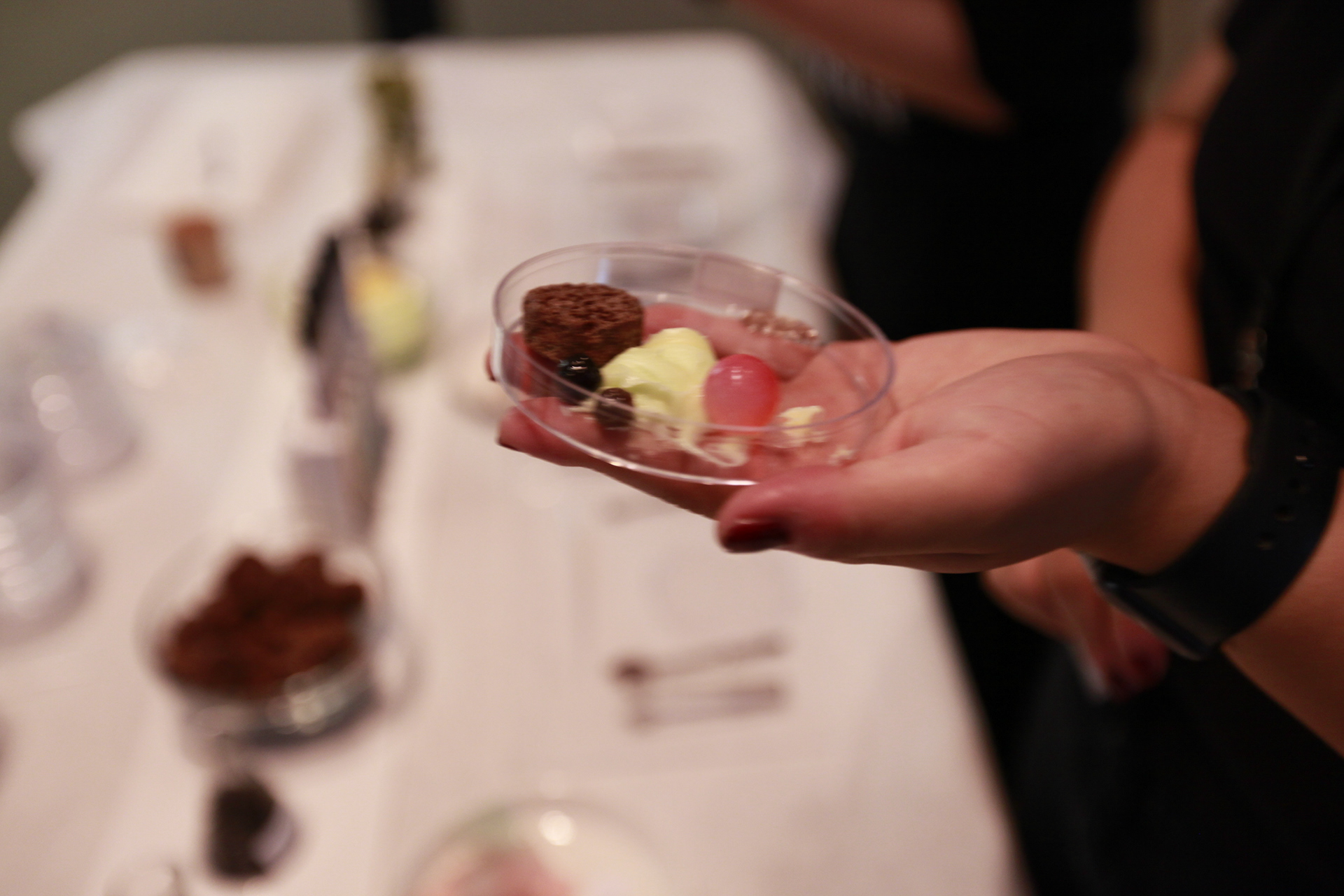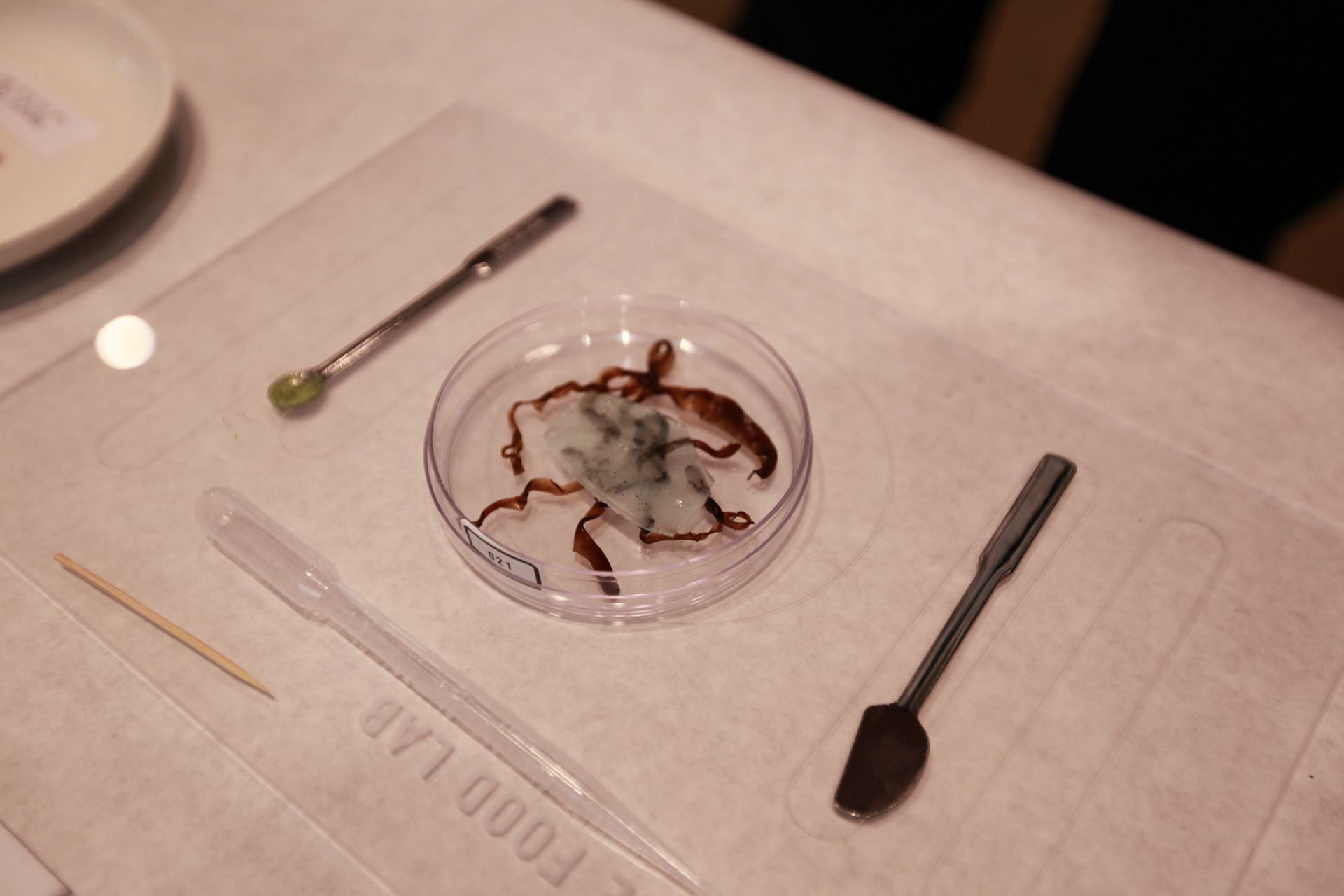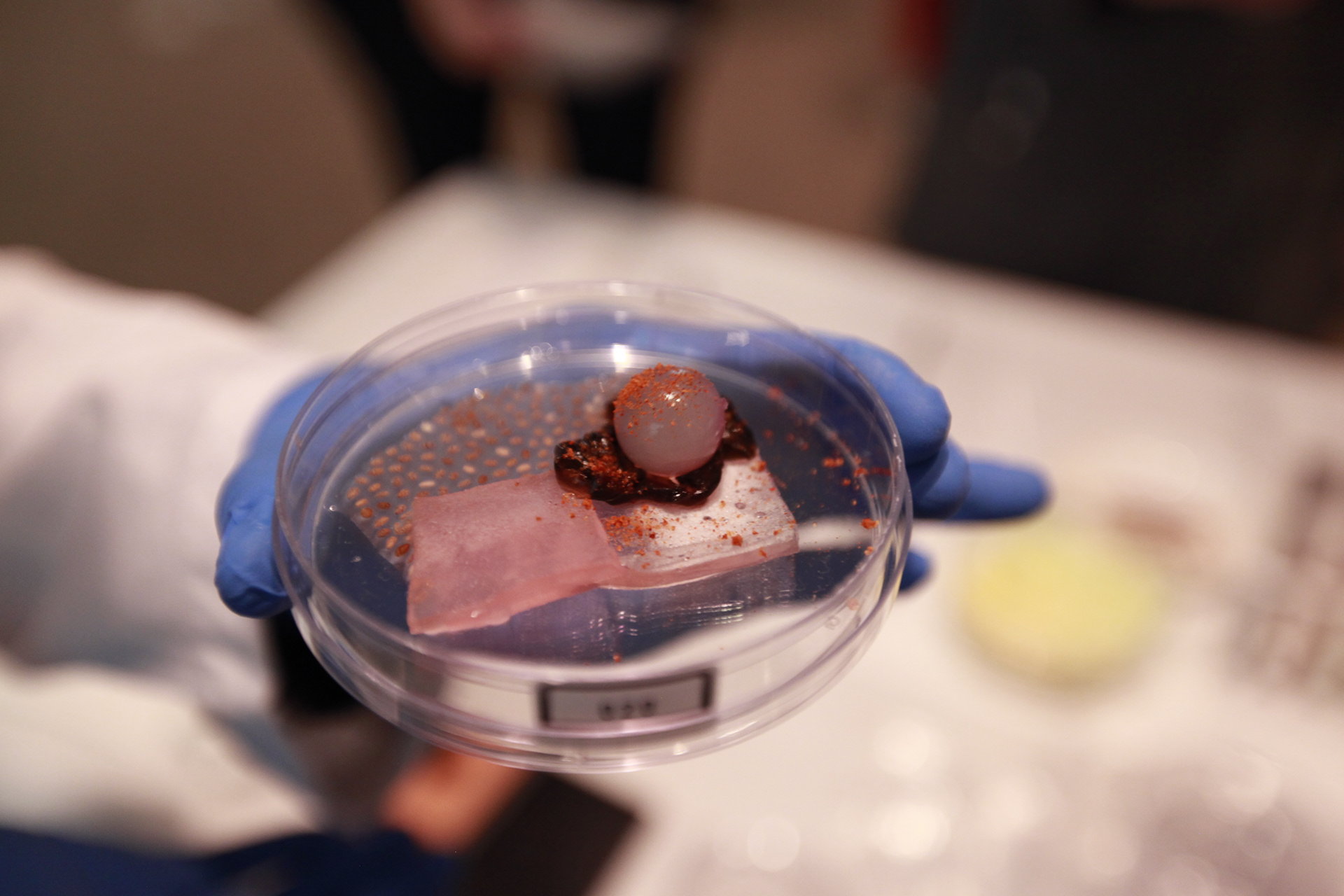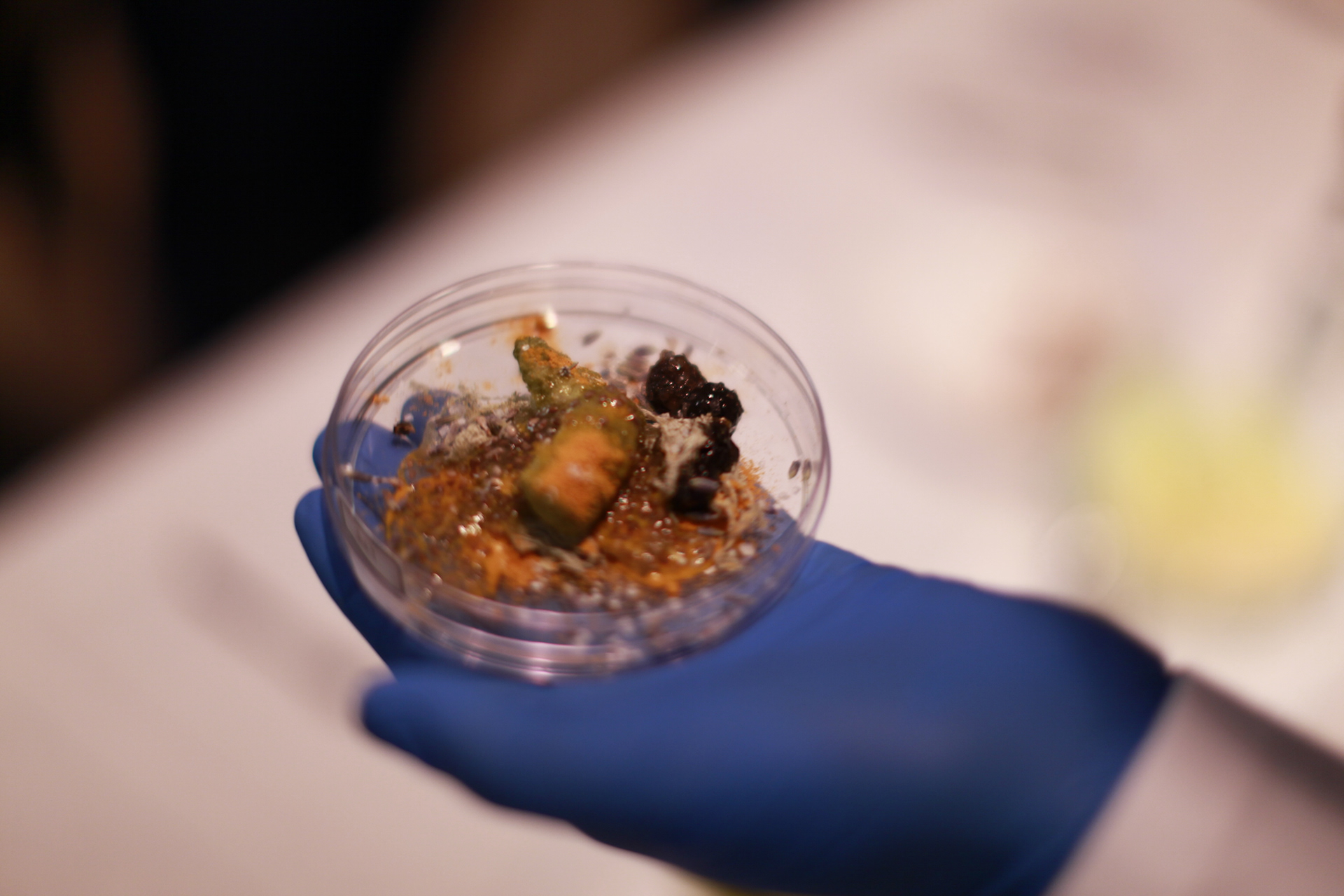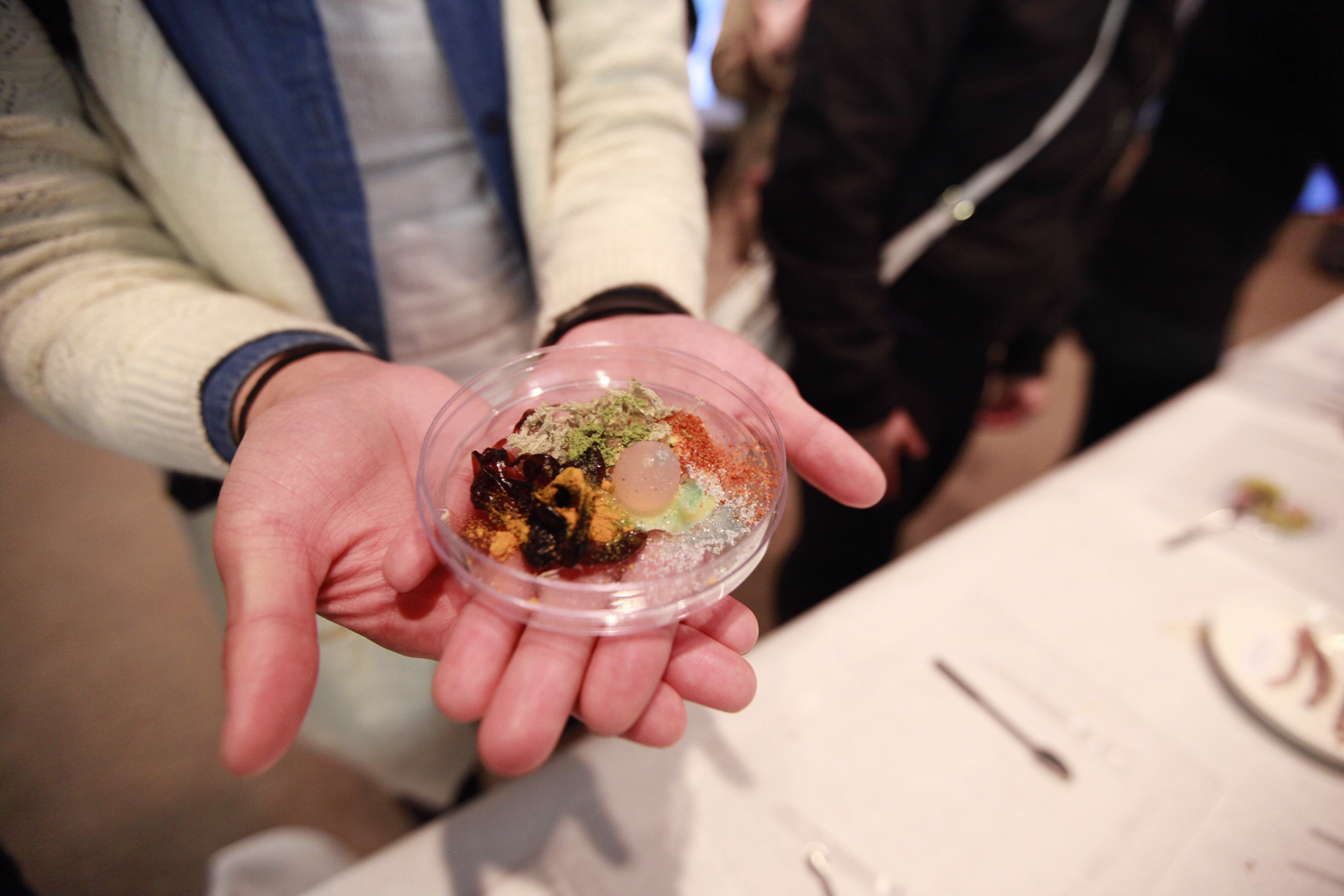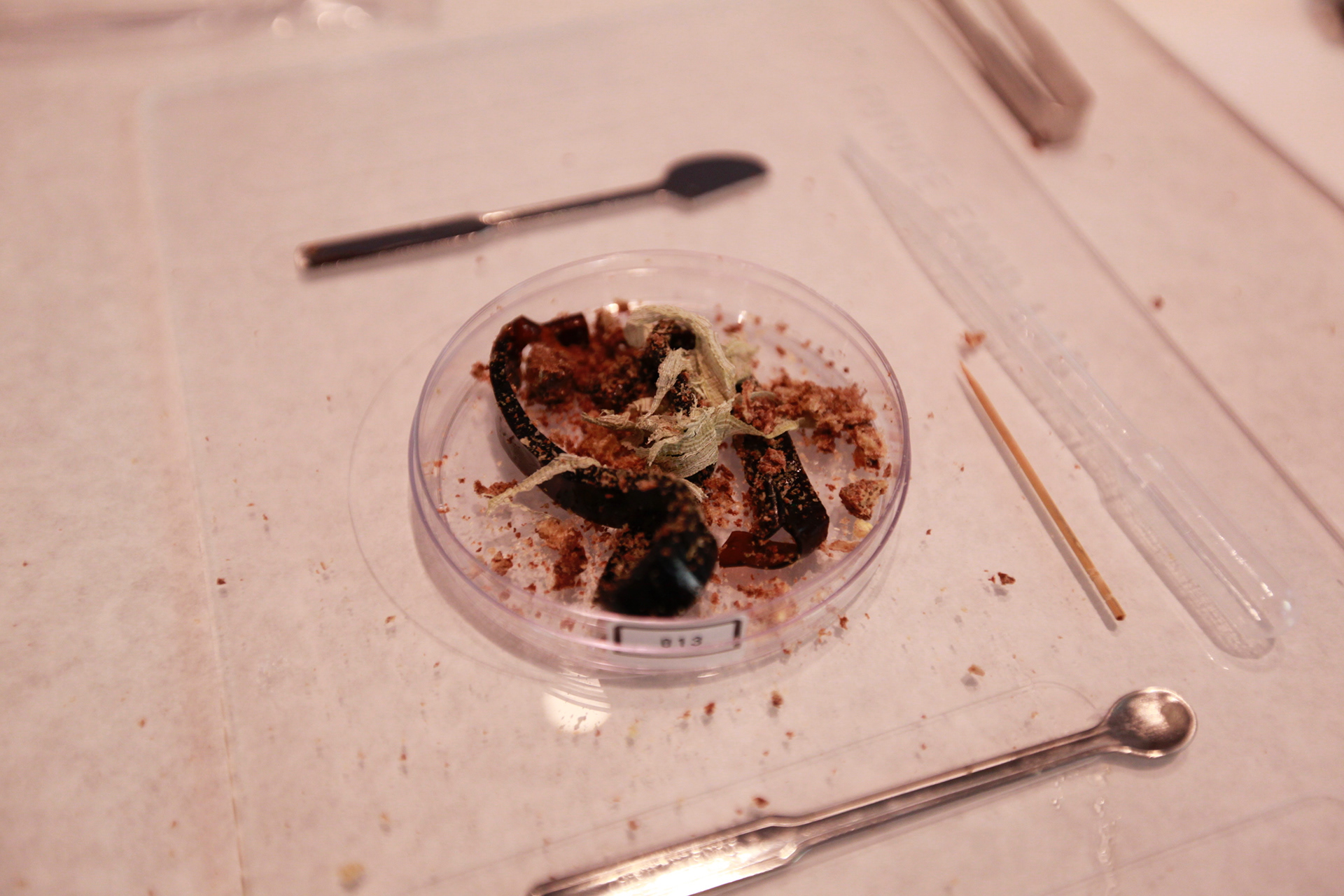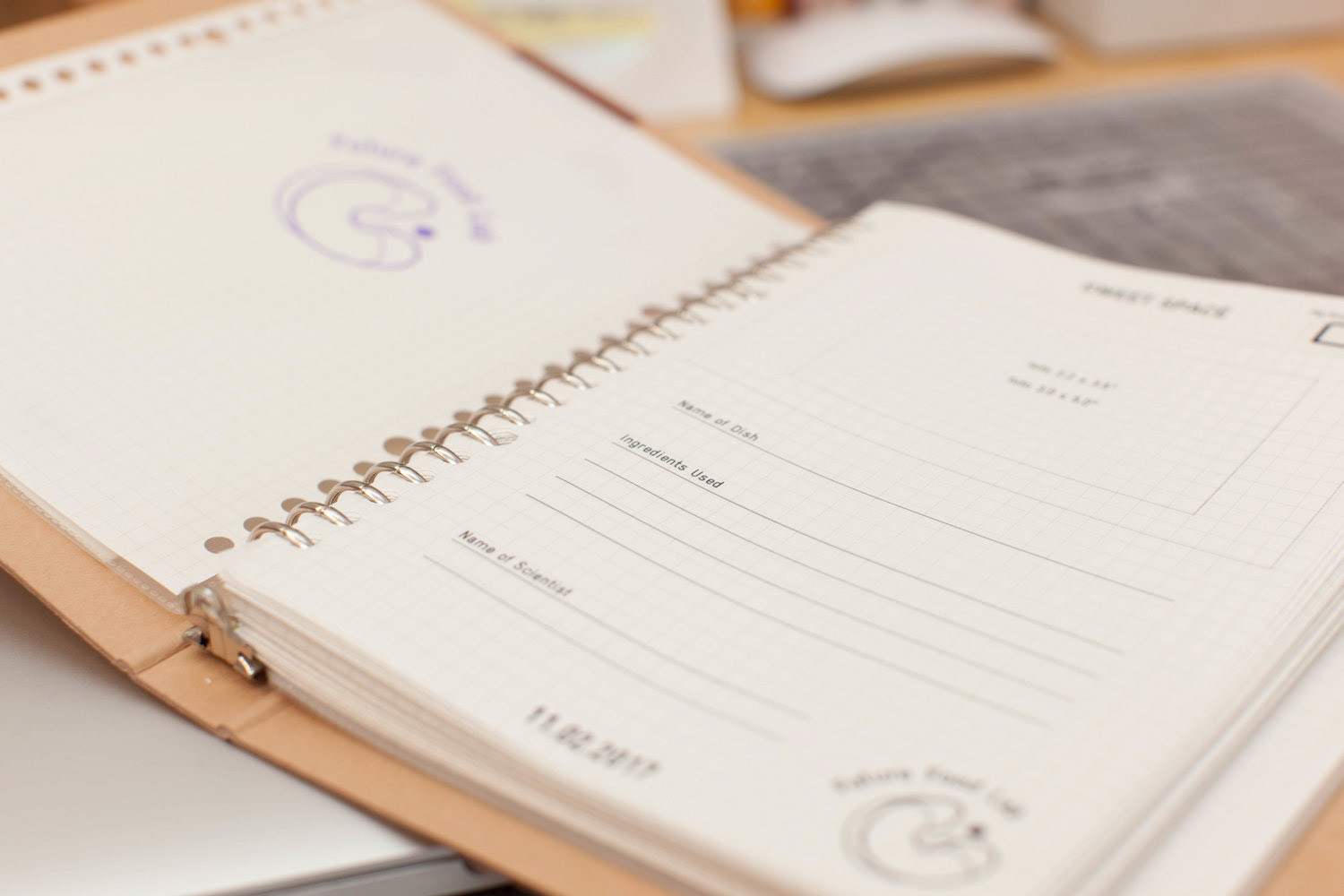 At the end of this experience, we hope to create a space cookbook with the combinations our participants have concocted during the night of this event. Stay Tuned!