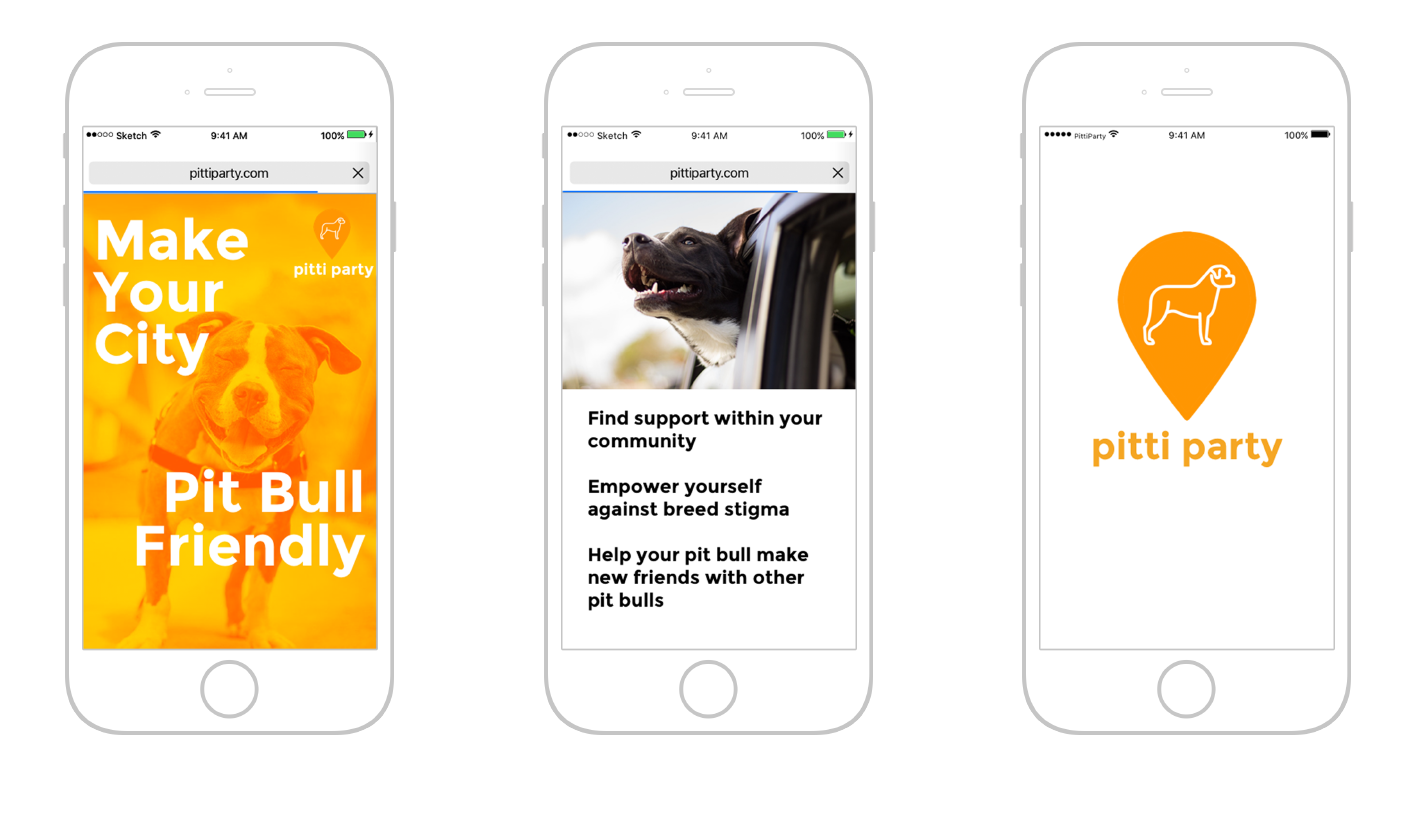 In this two-team empathy research project, various ethnographic strategies were introduced in order to engage and understand the social climate of pit bull owners in SF. The following work illustrates our interviews and insights as well as a prototype we tested with our Market.
Because of the breed stigma, we learned that renting with pit bulls is a near impossible feat, yet we also noticed that there are a lot of pit bulls seen throughout the city. We wondered, how were people successfully living in the city with a pit bull? ​​​​​​​

What our Market is saying: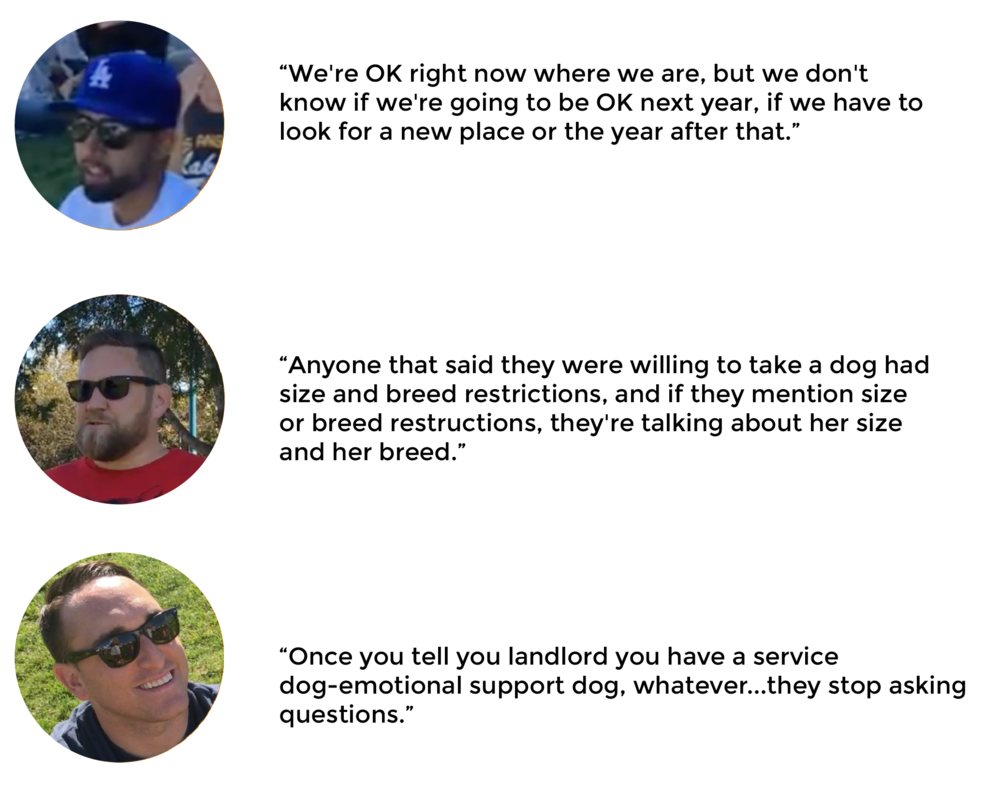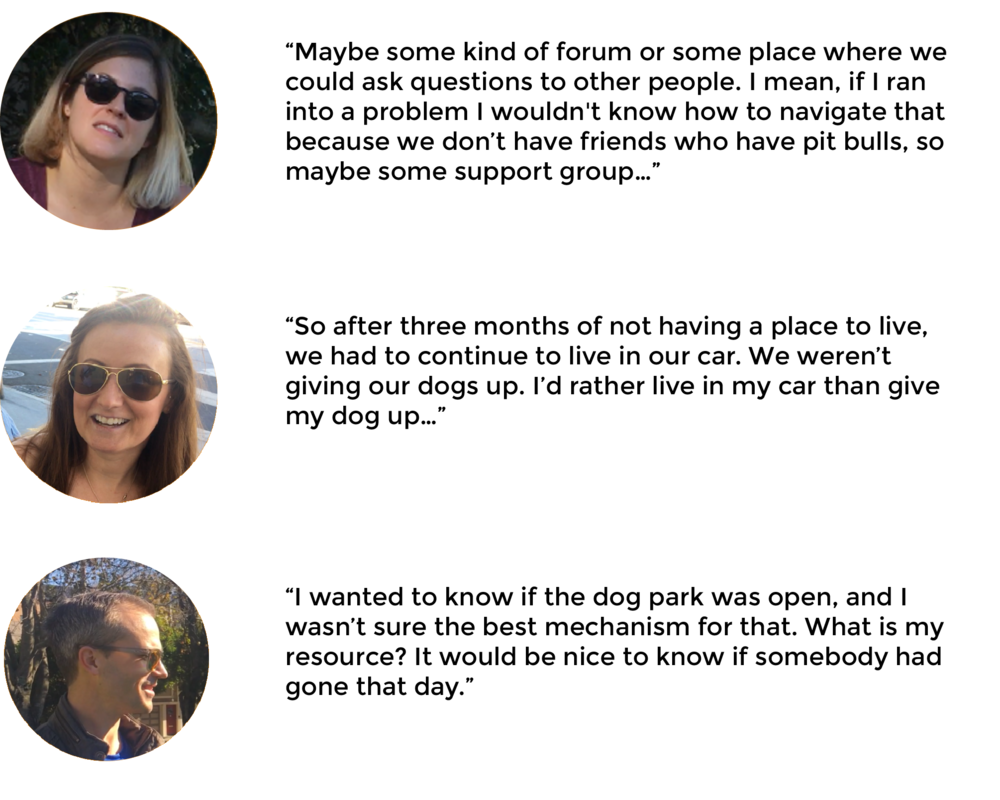 Key Insight
On-the-field findings validated the hypothesis that renting in the city was a challenge, however, solving the rental problem for pit bull owners wasn't really solving the overarching issue, which was 
how to gain access to a community?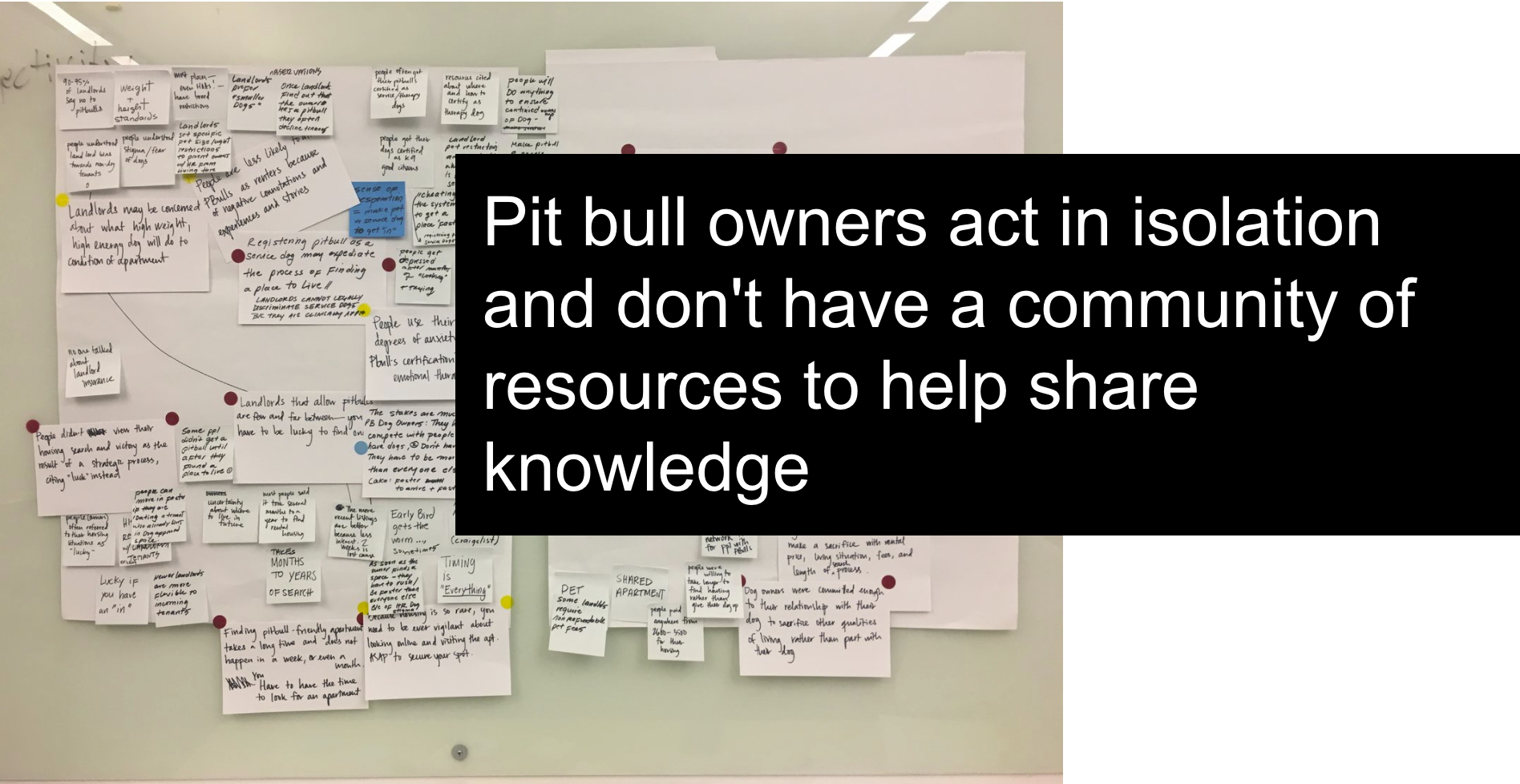 Design Challenge
How might we help provide a source of information and network support for pit bull owners and their dogs?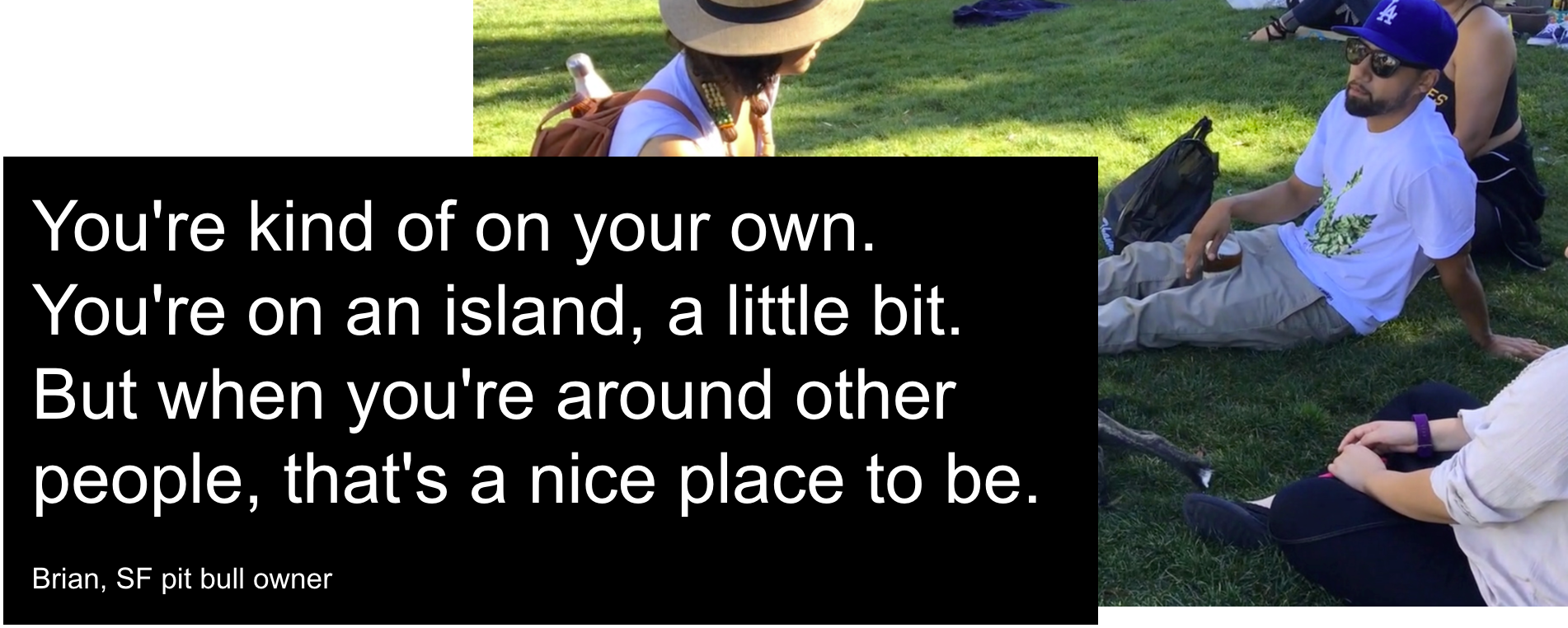 Connecting the Dots
At first, our research and interviews led us to believe that pit bull owners needed help solving the 'finding rent' problem. But upon further research and ethnographic study, we realized that though the dog park was the consistent location in all of our interviews, none of our respondents knew each other. Our pit bull dog owners are social, friendly people who, like their canine friends, want to connect with others. We decided to design a mobile app because we wanted to empower our users to create their own network of support anytime anywhere.
Current Deliverable
Pitti Party allows our users to send and receive notifications about pit bull friendly locations. This straightforward approach answers many of the users' concerns about finding information and helping their pit bull make friends. All with a push of a button.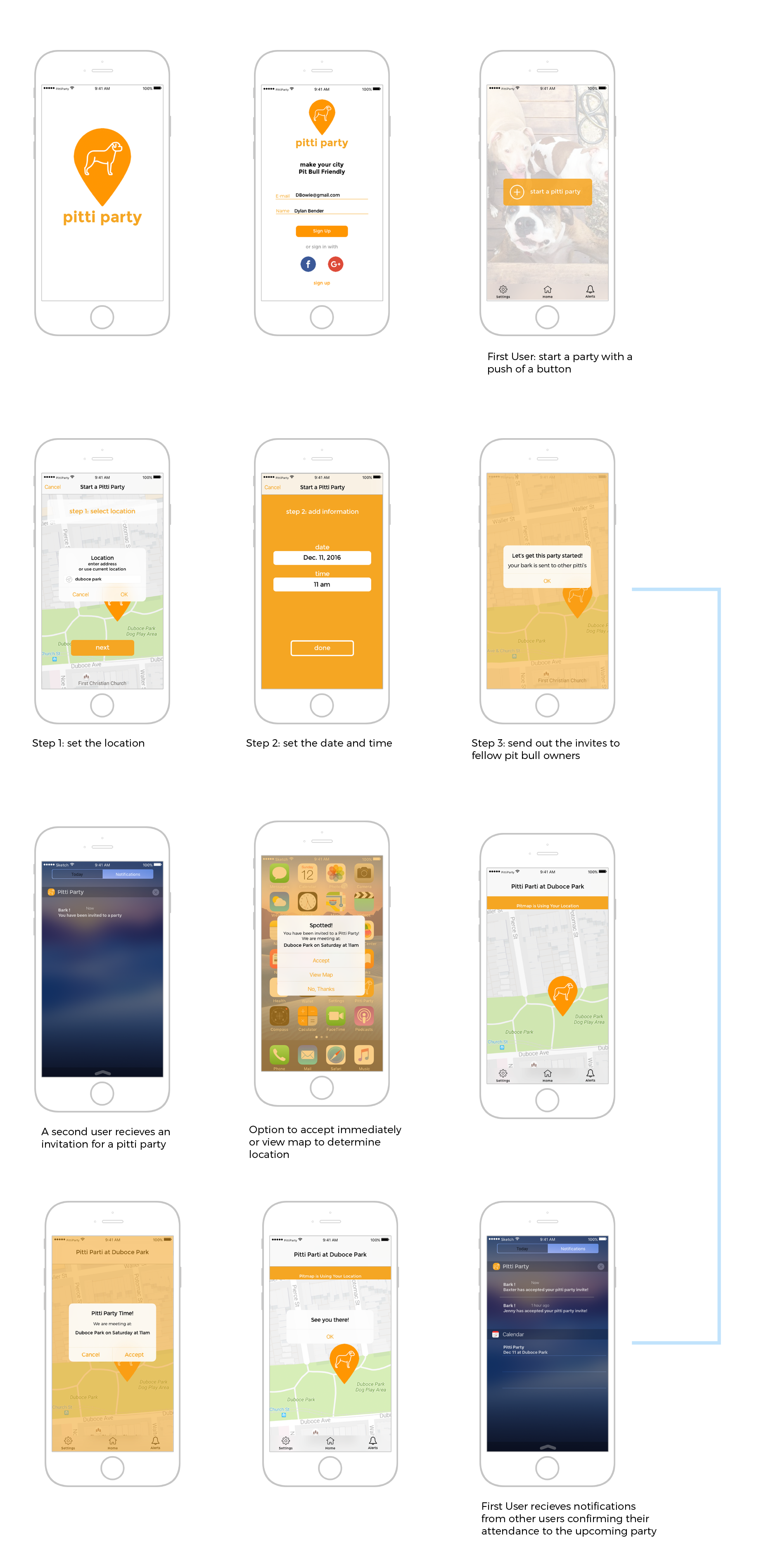 Reflections
This case study was made for a Design Research class whose goal was to teach graduate students about UX Research skills and some of the various ethnographic research techniques that would inform thoughtful design solutions for specific markets. This project was a huge stepping stone for me as an artist transitioning into a design career because it inspired me to think and make for the "big-little: a process for thinking about the big picture in order to make for the people it impacts." Louisa and I presented our latest deliverable at Linked In HQ where our instructor works.