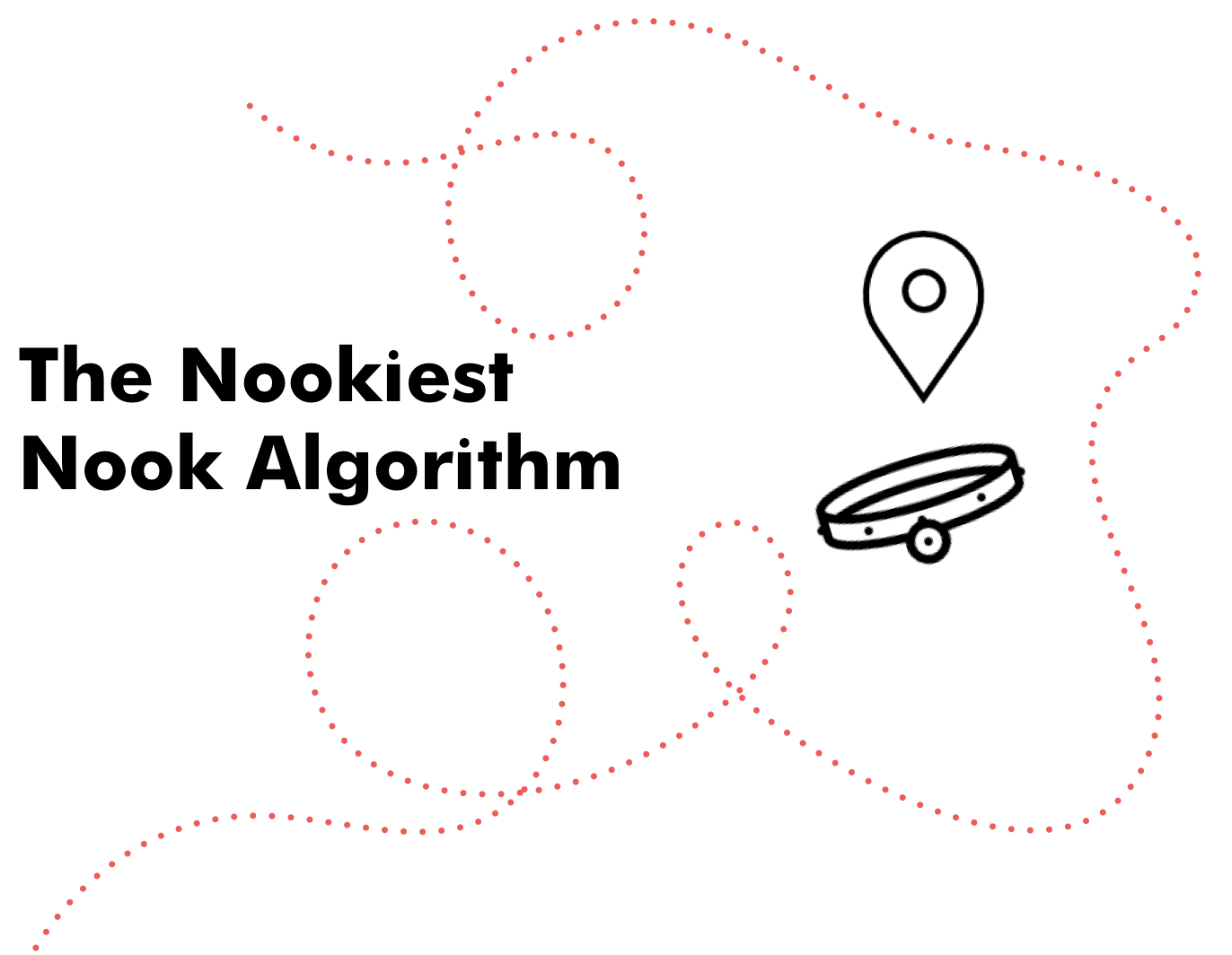 Nookiest Nook is a case study about designing best training practices for cat owners and their pets. The prompt for this user experience was to research existing technologies and practices pet owners use in order to discover a pain point or opportunity to improve their pet training experience. This project uses various low-fidelity prototype techniques to learn about the market and test concepts with them. The work shown here is a condensed version of this case study.
Interviews
The project began by interviewing eight cat owners within the Bay Area. Each interview peered inside the owners relationship with their cat and how their furry friend became an emotional support in that "they sense when you are upset and make a point to take care of you".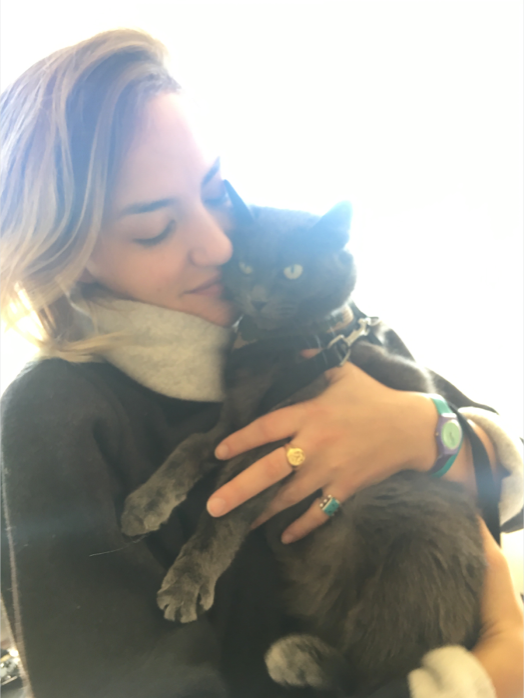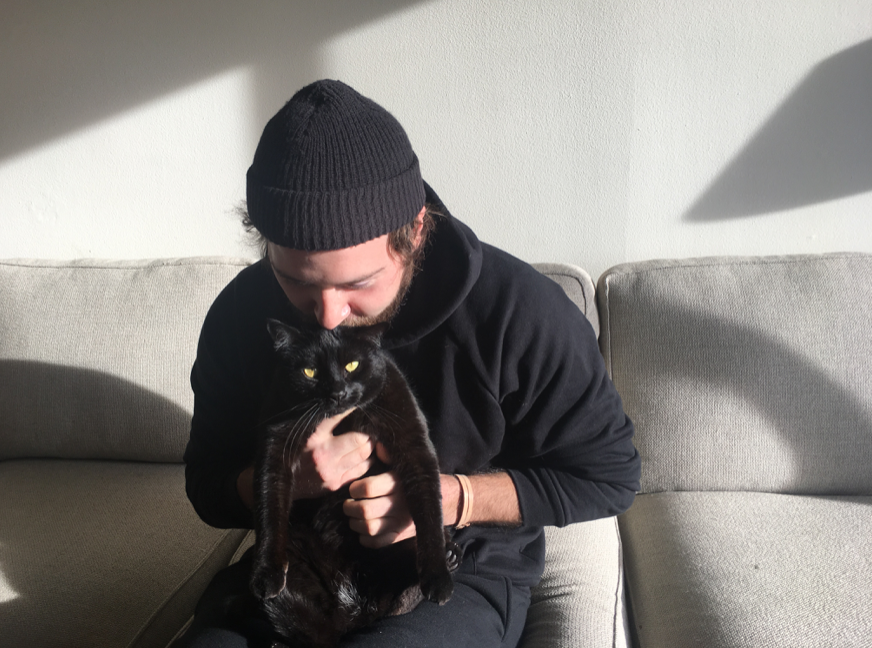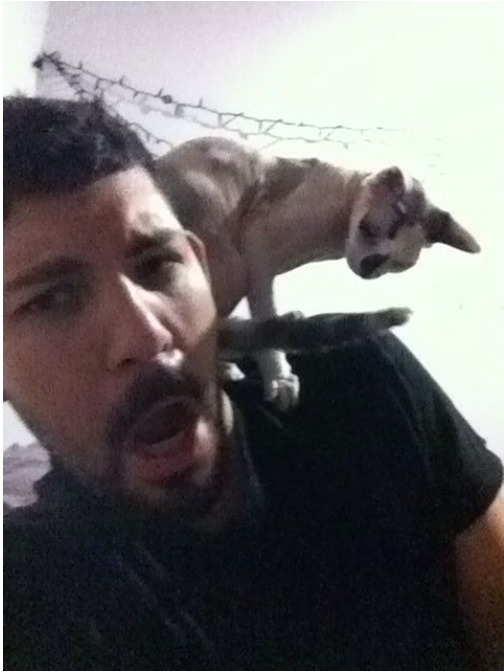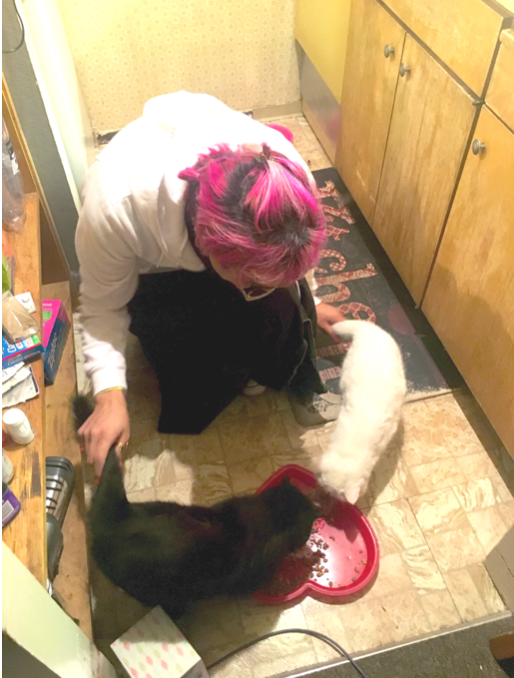 Moving with your cat 
Each person that was interviewed described a unique story about how they traveled with their cat. Some trained their cats to walk around in a leash, while others hoped to keep their pet comfortable in a cage. One story surprised me the most: 
"Emily and Andrew where moving to California from Chicago and they didn't want to fly because they could only bring Watson on the plane. So they trained Sherlock to ride in the car (they did small weekend trips in Michigan) / had a litter box in the trunk that was accessible in the backseat. Sherlock was allowed to sit on their lap or near their feet. They realized that as long as Sherlock was near them they would be OK."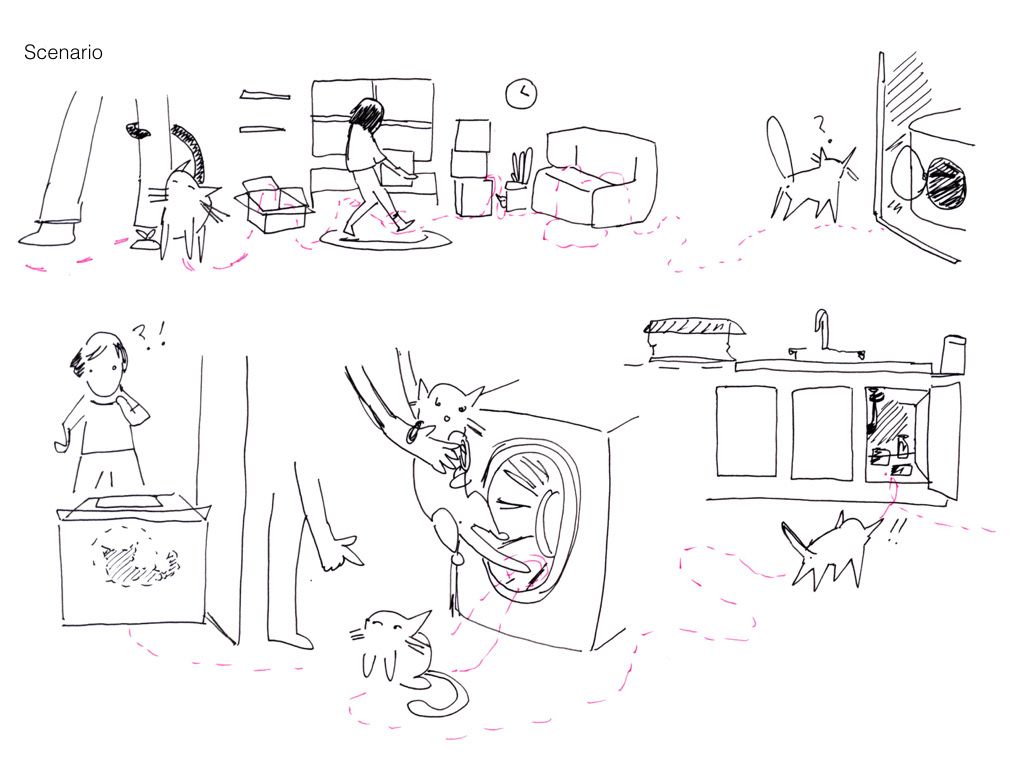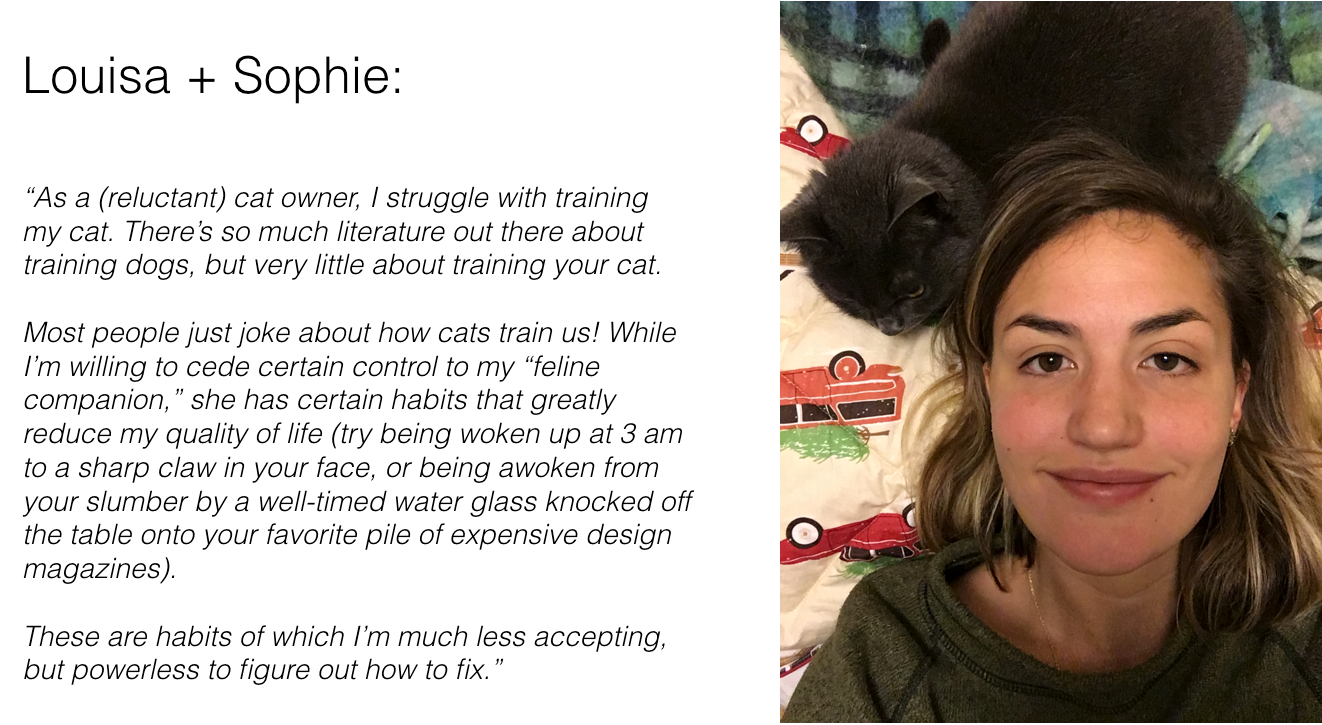 Key Insight
Each interview described the challenges of moving their cat into a new environment. Ingrid Johnson, a certified cat behavioral consultant describes this succinctly,
"Hiding makes [cats] feel like they've got their back covered and they're safe. It's a self-preserving behavior for when something unfamiliar is going on around them."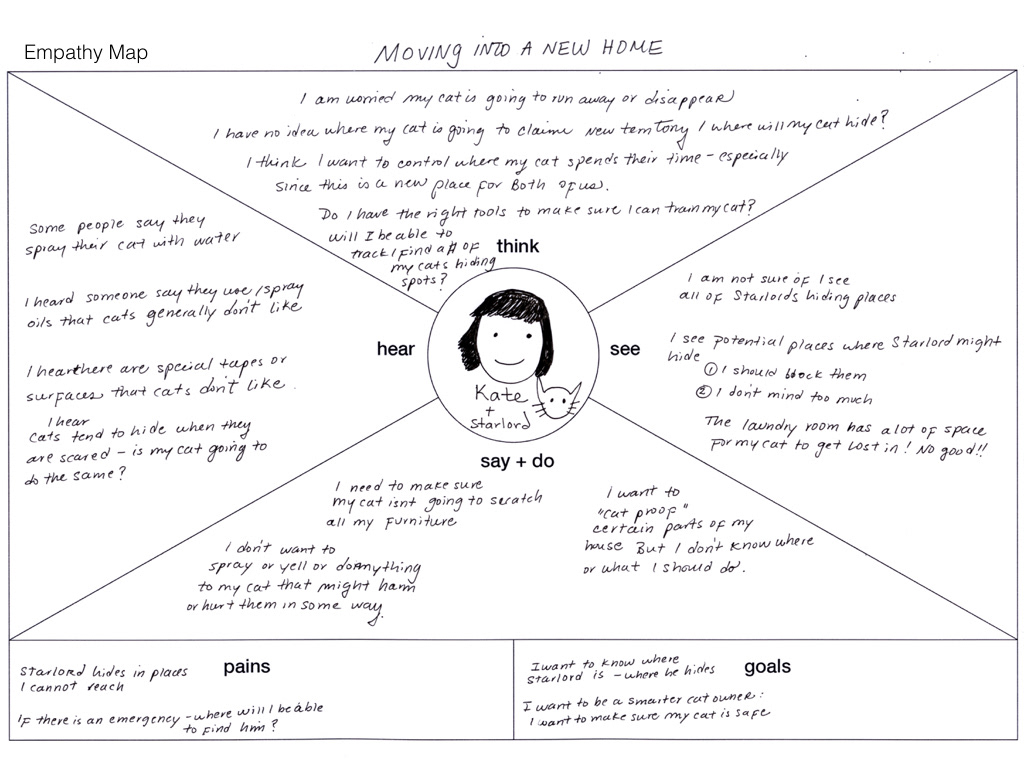 Design Challenge:
How might we help cat owners train their cats to avoid dangerous places around the house?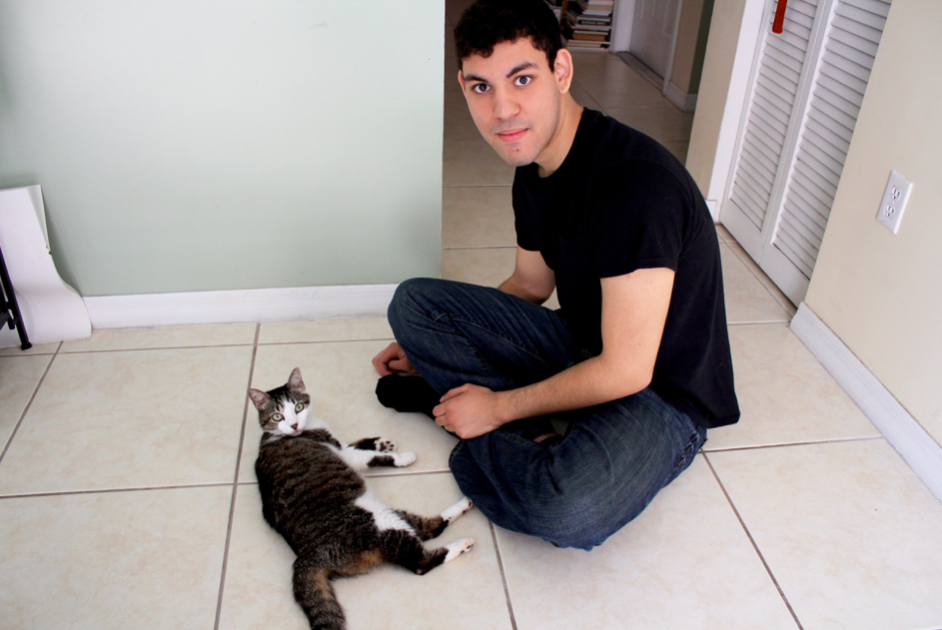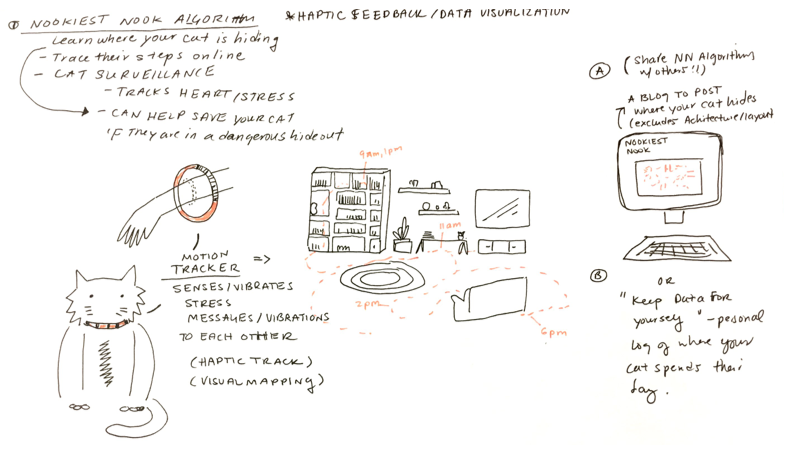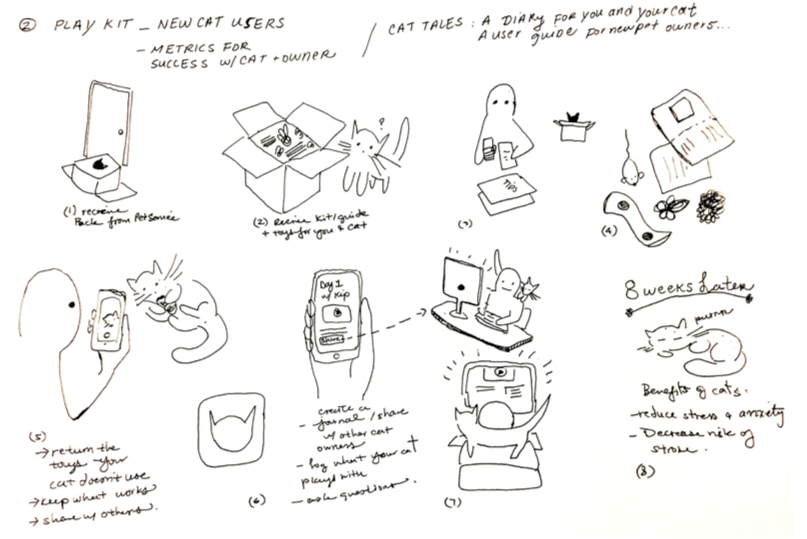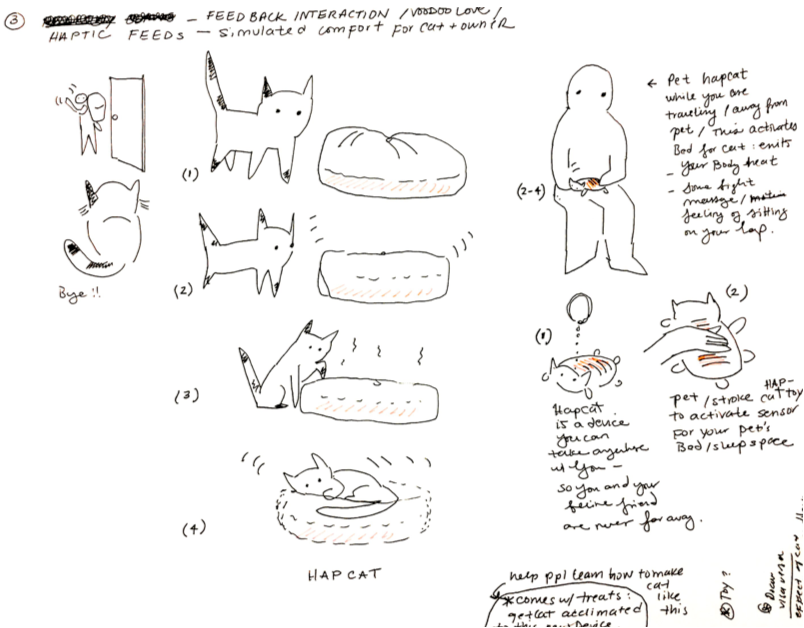 Selected Concept
After receiving feedback from peers and the instructor, it was decided that a combination of a kit that trains a behavior over a short period of time was the appropriate solution for addressing the needs of an owner whose cat is unfamiliar with their new environment. The training kit includes three key parts: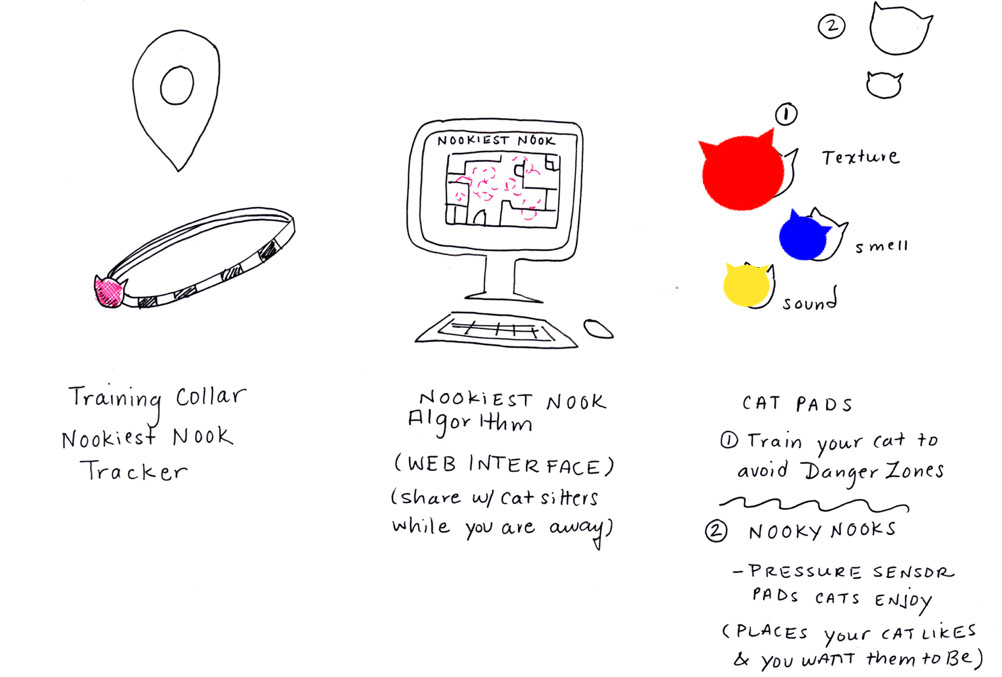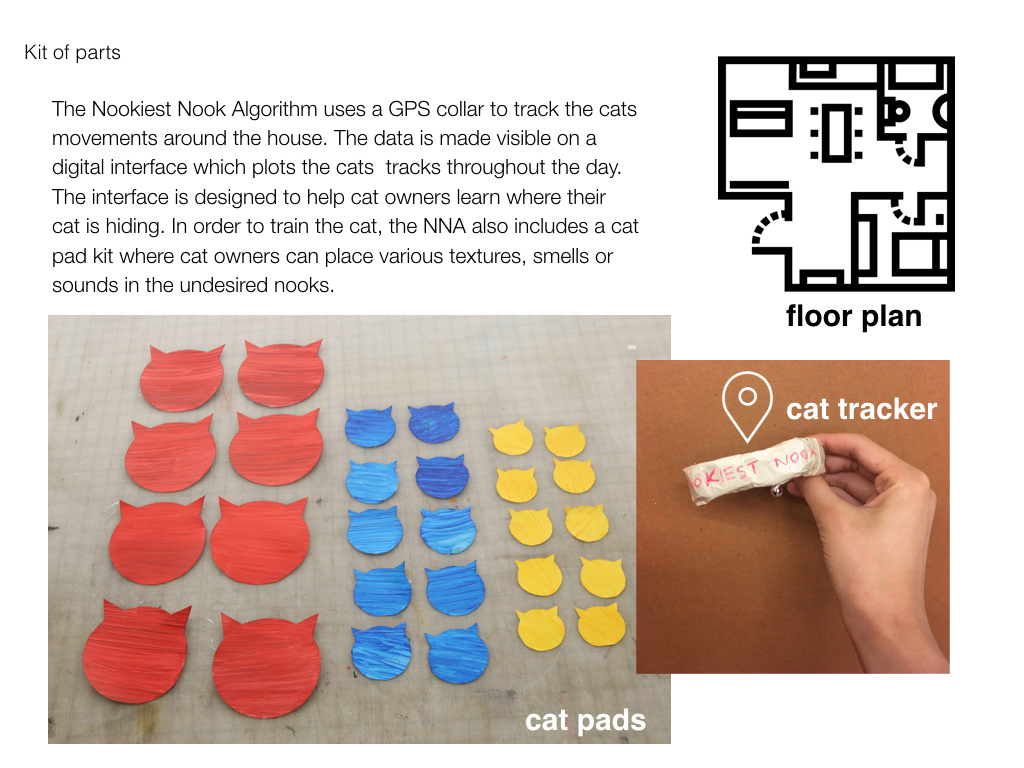 Illustrating Concept Delivery and its Use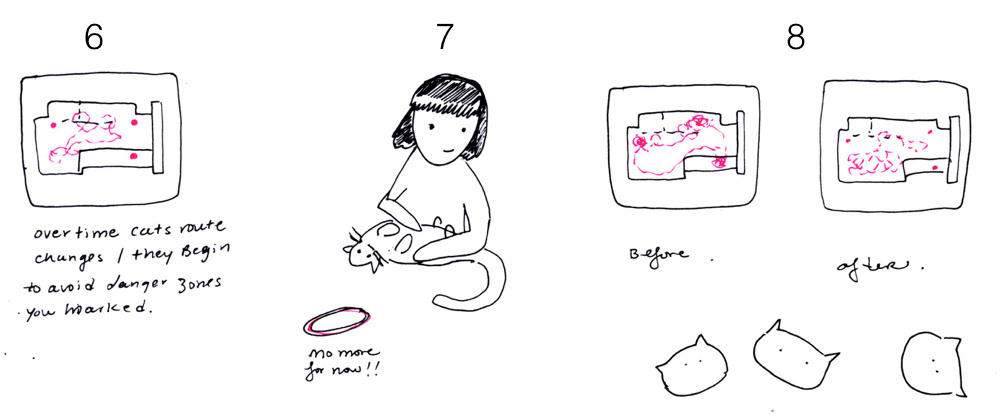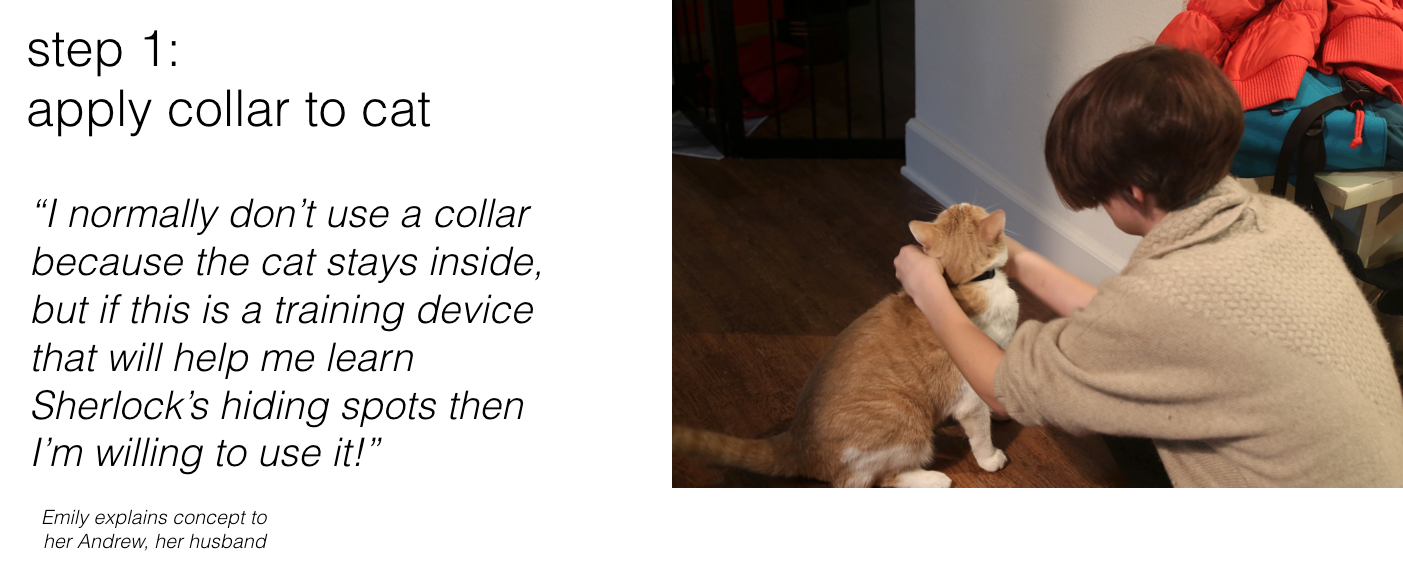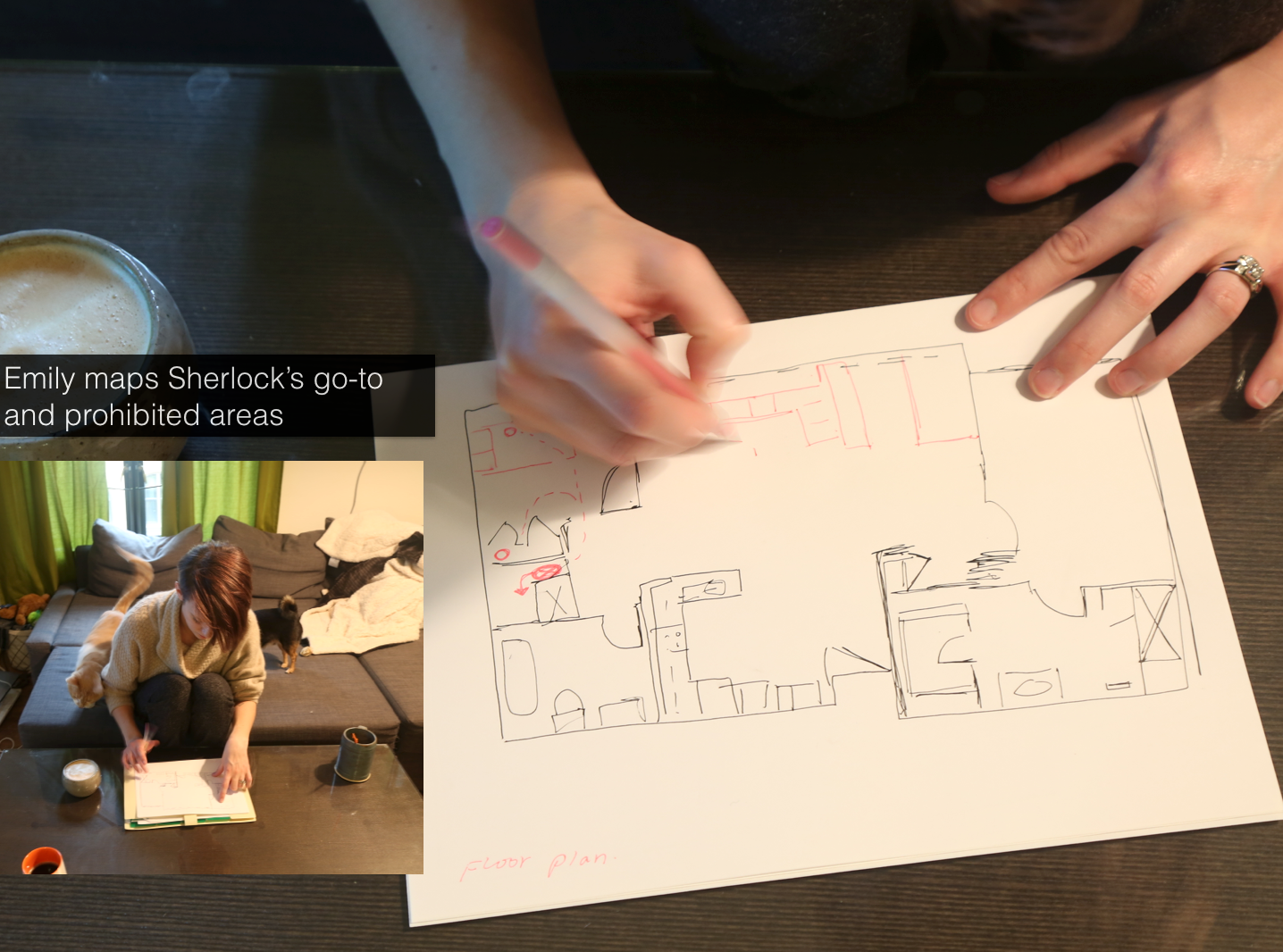 "We had a bench by the sofa where Sherlock used to hide. We eventually moved it because it was taking us so long to get him into a carrier whenever our building conducted fire drills. He also likes to hide underneath the bed, again, once he's there, it's really hard to get him out."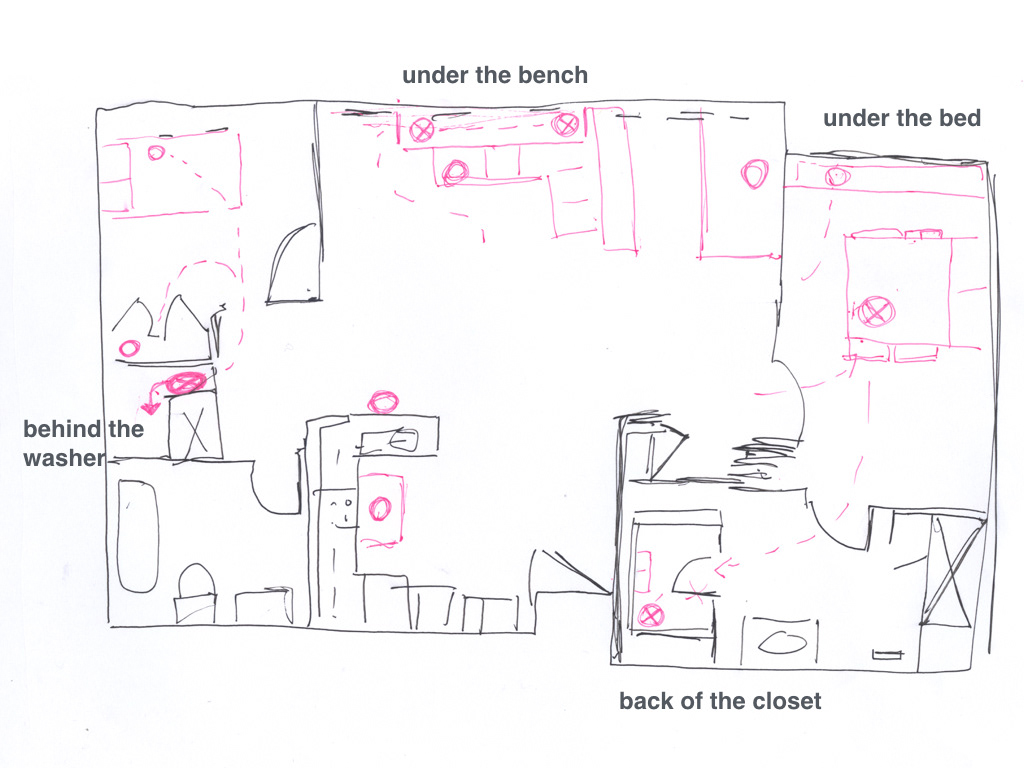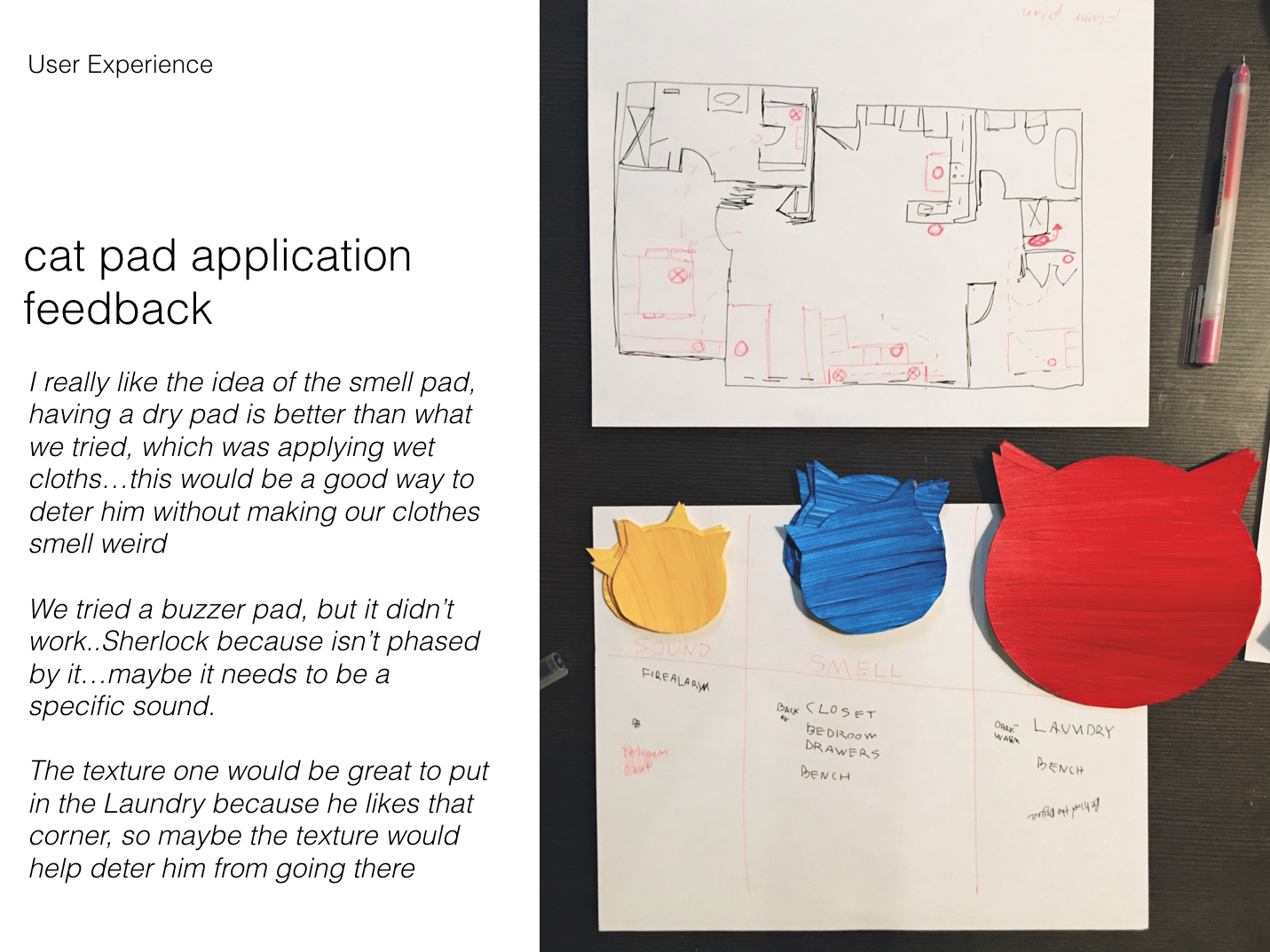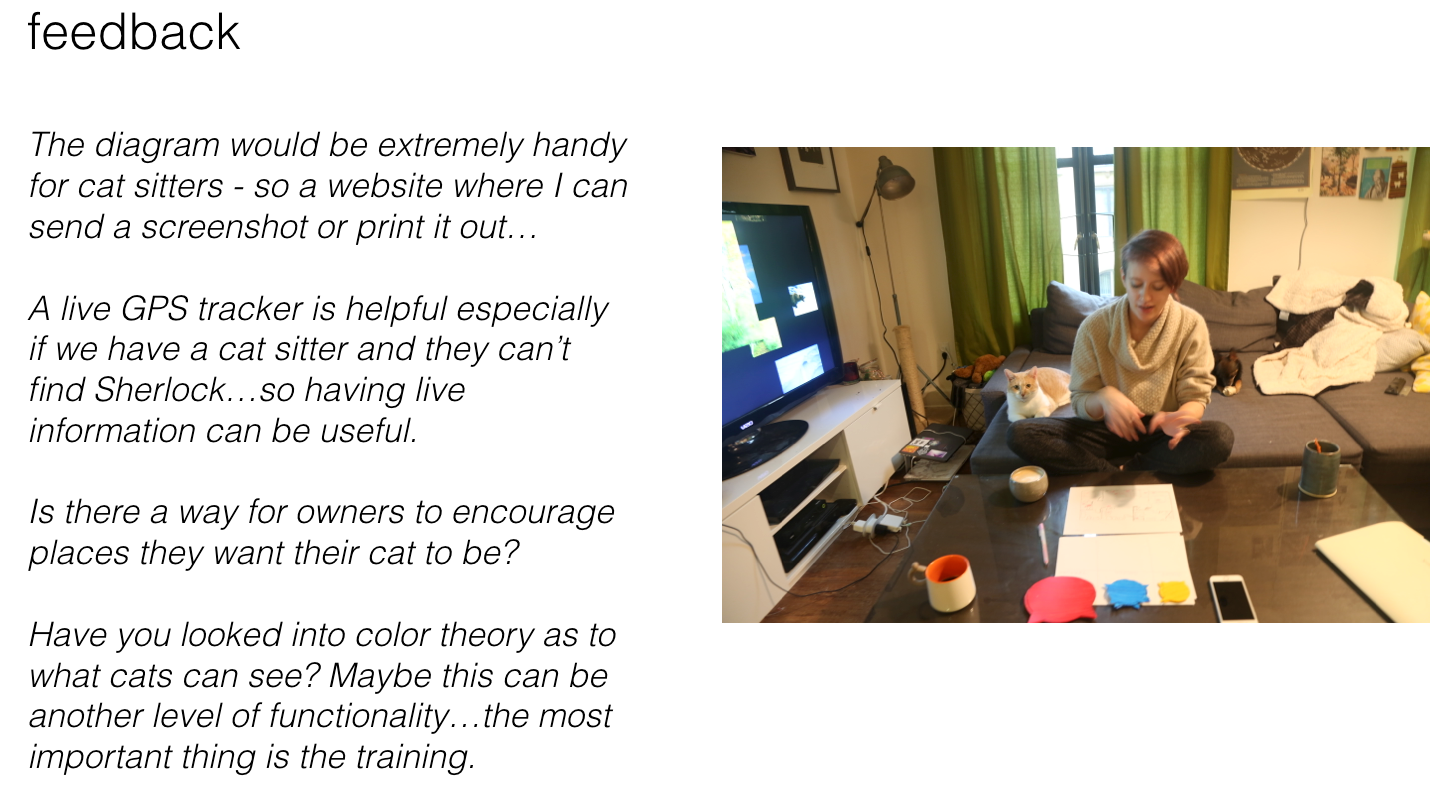 Post Development: Digital Prototype
At the end of the assignment, I revisited my findings from the co-method exercises and iterated on the tracking component of the design. The demo below was made in sketch and animated using Principle. The goal of this prototype was to demonstrate how the cat owner might review their cats habits based on the collar and the pads that have been activated throughout the living space: