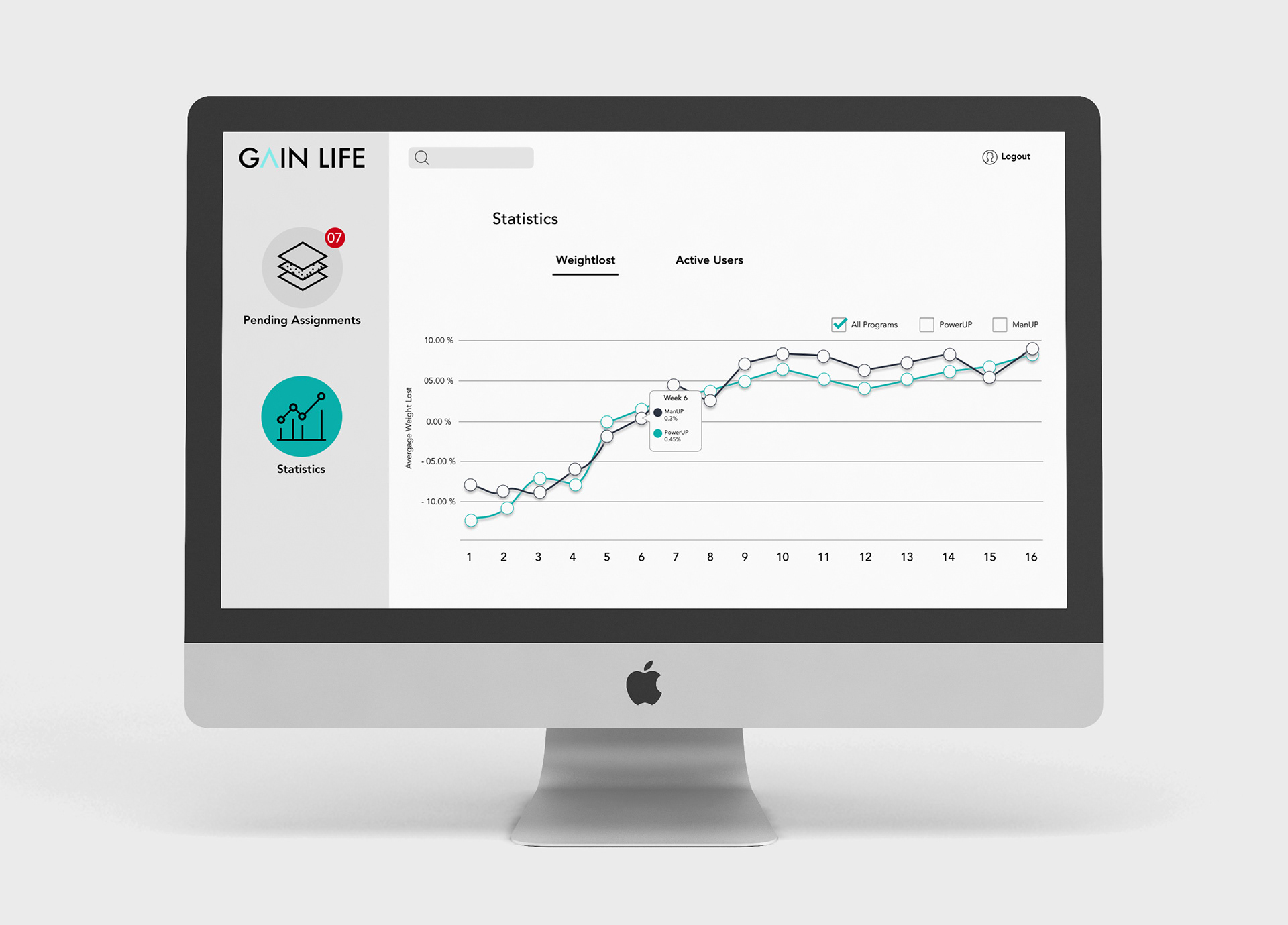 Gain Life is a Harvard Launch Lab startup who develops gender-specific programs for wellness and weight loss. From September to December of 2017, I worked remotely while creating an internal tools web app for coaches and administrators. The work shown below is a snapshot of the work that was developed and launched for GainLife's clients. 
Admin Dashboard 
Gain Life needed a web-based platform coach administrators to do two things: 1) to gauge how many members are active and 2) to assign new members to their coach. The concepts below demonstrate rapid iterations of the dashboard.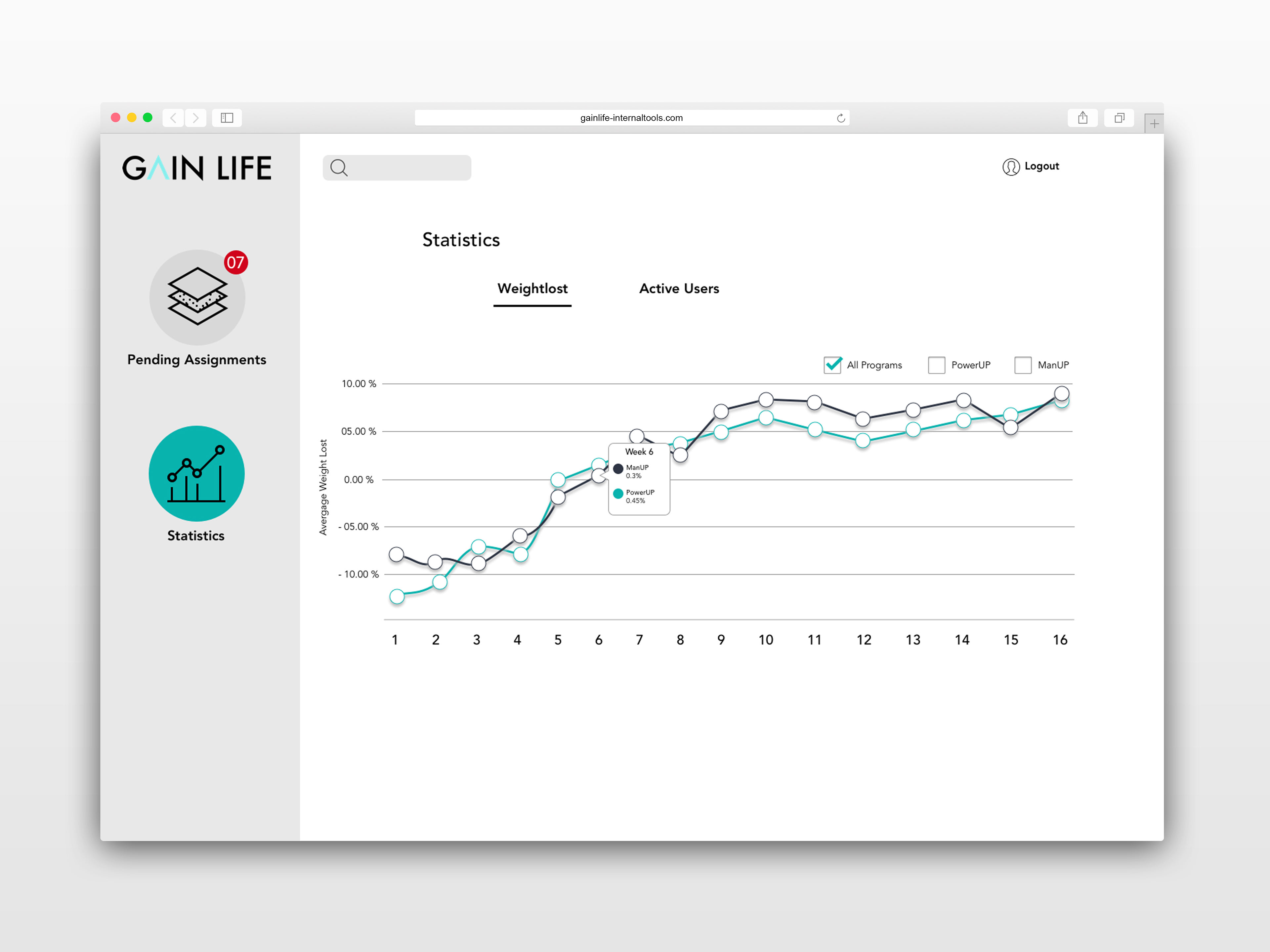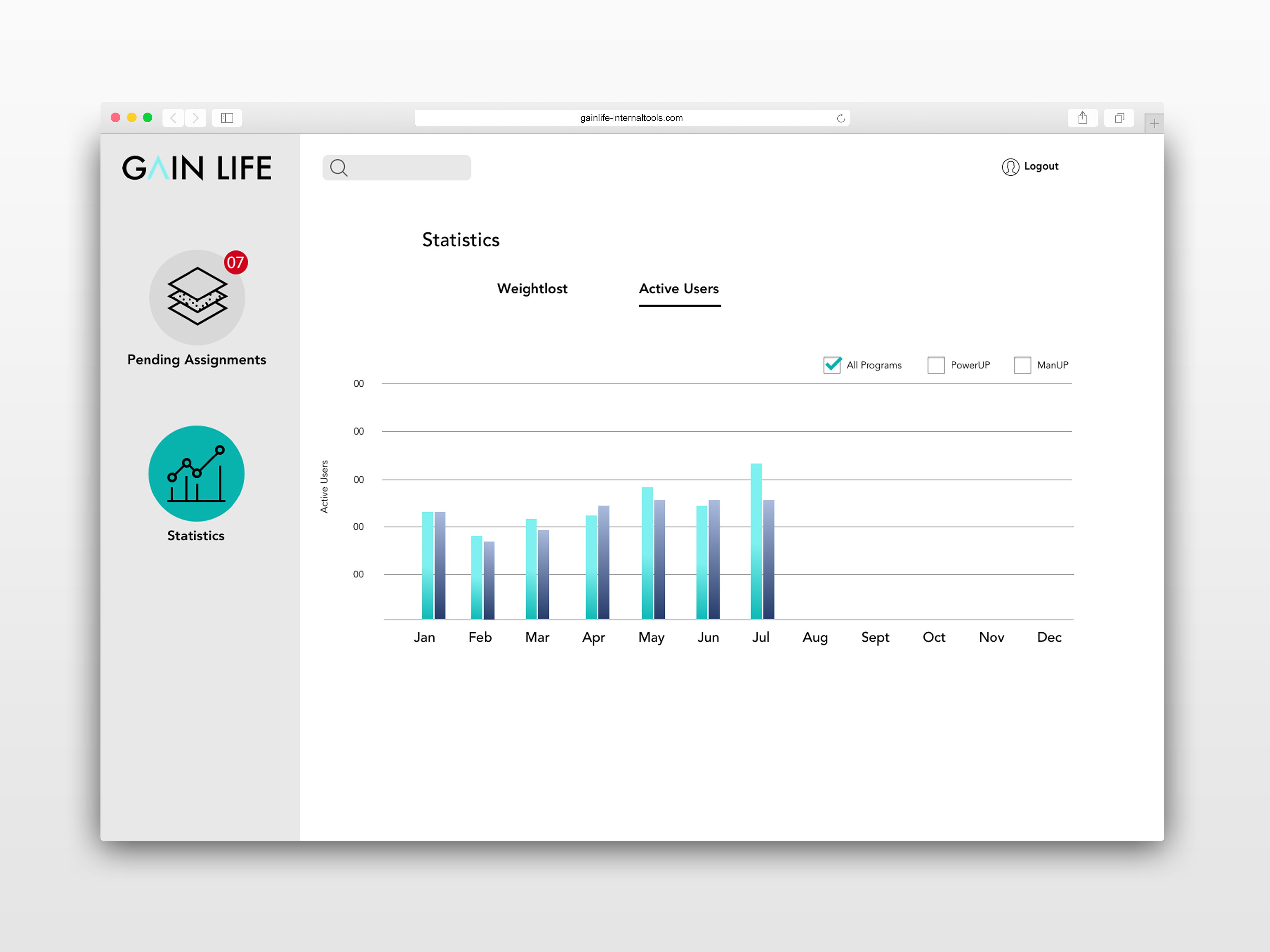 Coach Dashboard
The existing dashboard for coaches acted as a "window" display inside each member's personal profile. After conducting interviews with our coaches, we learned that the interface was limiting their ability to complete various tasks in one screen. We also learned that they needed their own platform where they could complete various tasks such as schedule an appointment, take notes during calls, answer instant messaging and review each user profile all in one space. The screens below are the results of the explorations and interviews we conducted with our coaches in order to better serve their needs.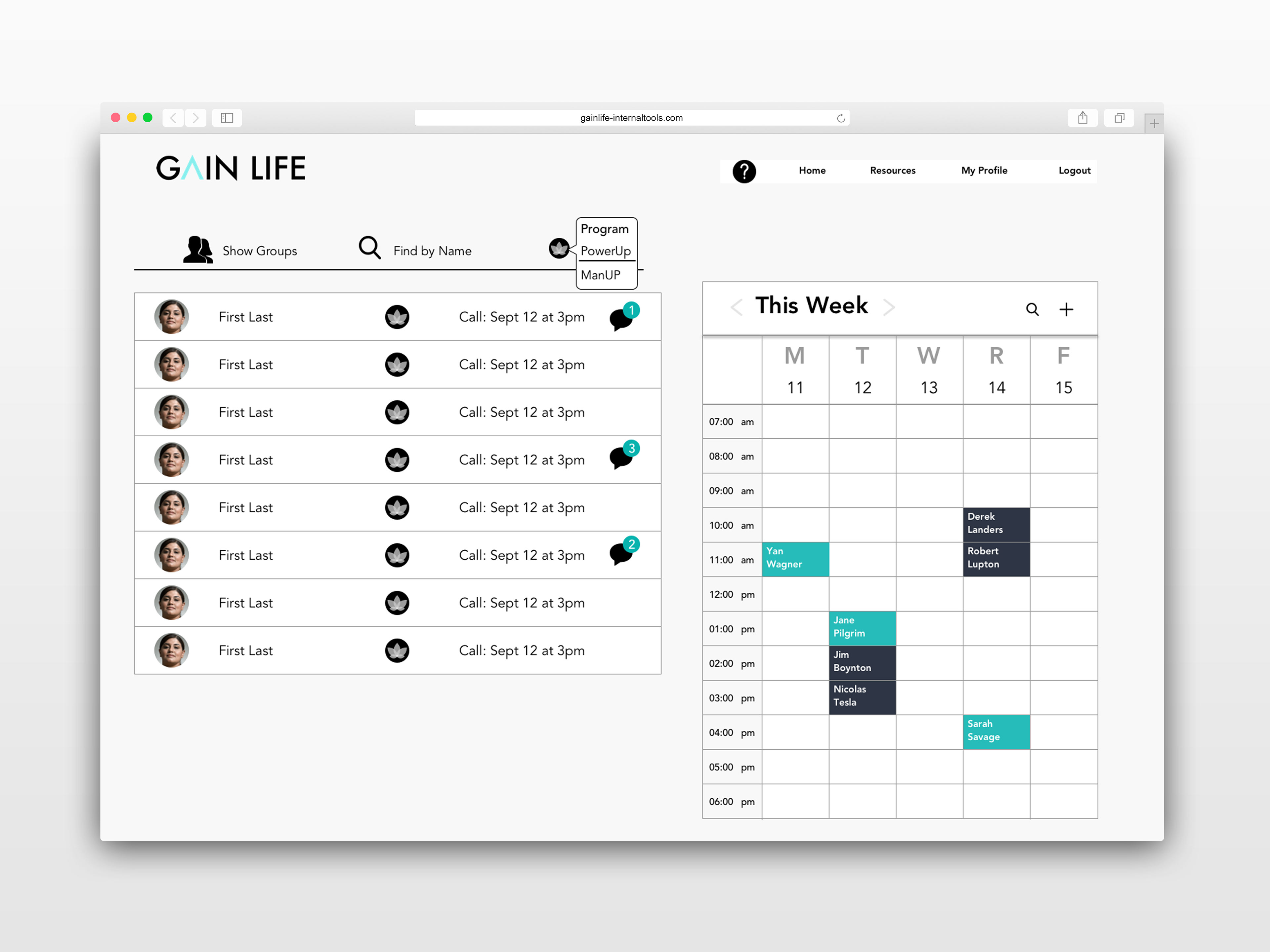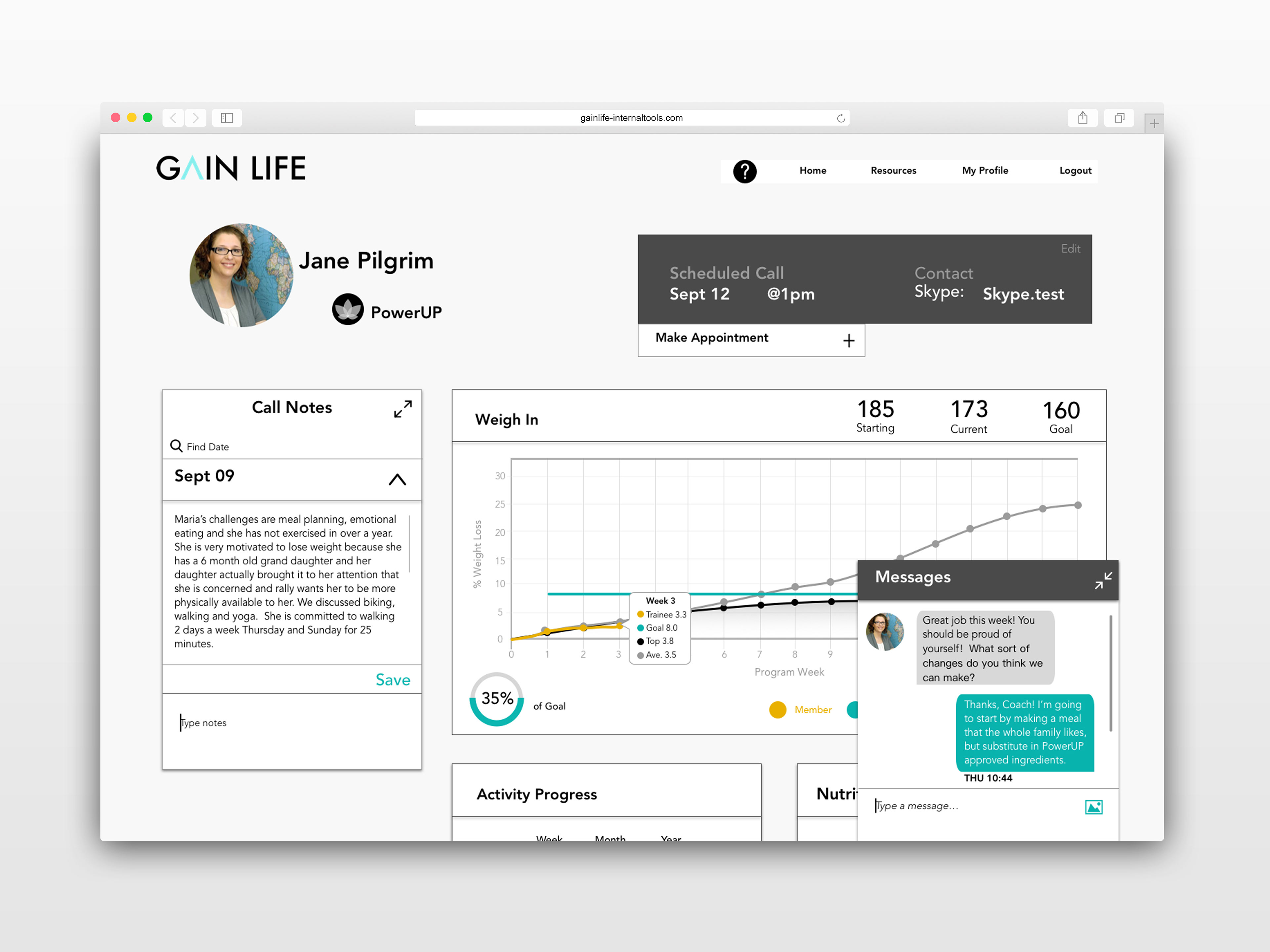 An all-in-one platform: We learned from our coaches that it was integral that their member's progress was accessible to them so that they could understand and prepare for their scheduled calls. This latest version uses cards to divide the content into manageable units to gauge at each member's progress without clicking through multiple screens.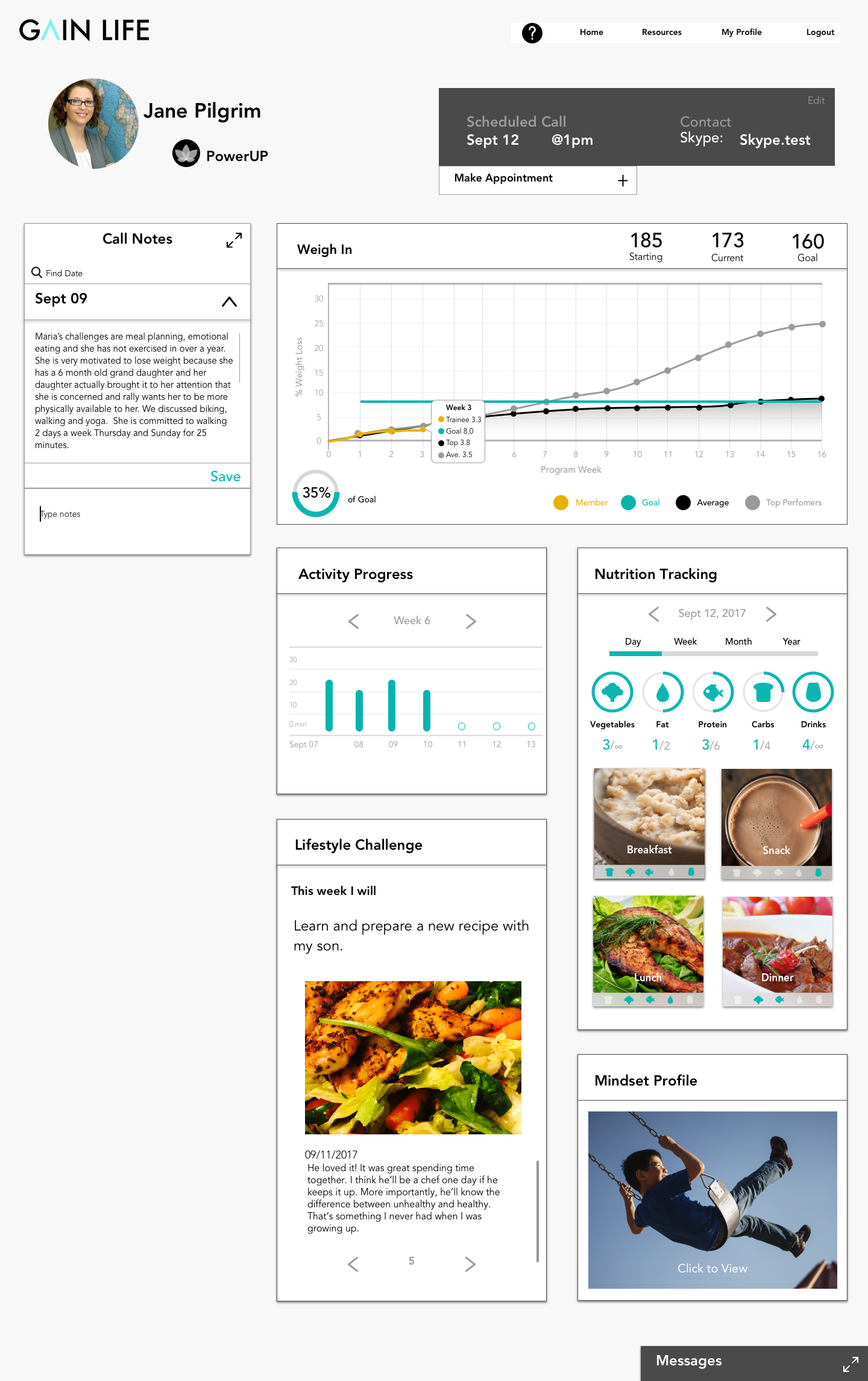 If interested in learning more, contact kalil.raquel@gmail.com for more project details. Thank you!