Raquel Kalil is a designer based in San Francisco who is currently working as a UX Researcher + Service Designer in the Innovation Services Group at PARC.
Her design practice weaves architectural and UX research methodologies with visual sensibility to create unique, holistic experiences. She has a foundation in Architecture and Interaction Design which equips her with a spatial + systems lens to connect the dots between people and data.​​​​​​​
As a food futurist, Raquel explores gestures, rituals and value systems which culminates in a body of work regarding the future of eating. She is deeply interested in using design to communicate how behavior and value systems around food can impact the environment. Raquel collaborates with artists, designers chefs, farmers and technologists to communicate sustainable possibilities through gastronomic experiences.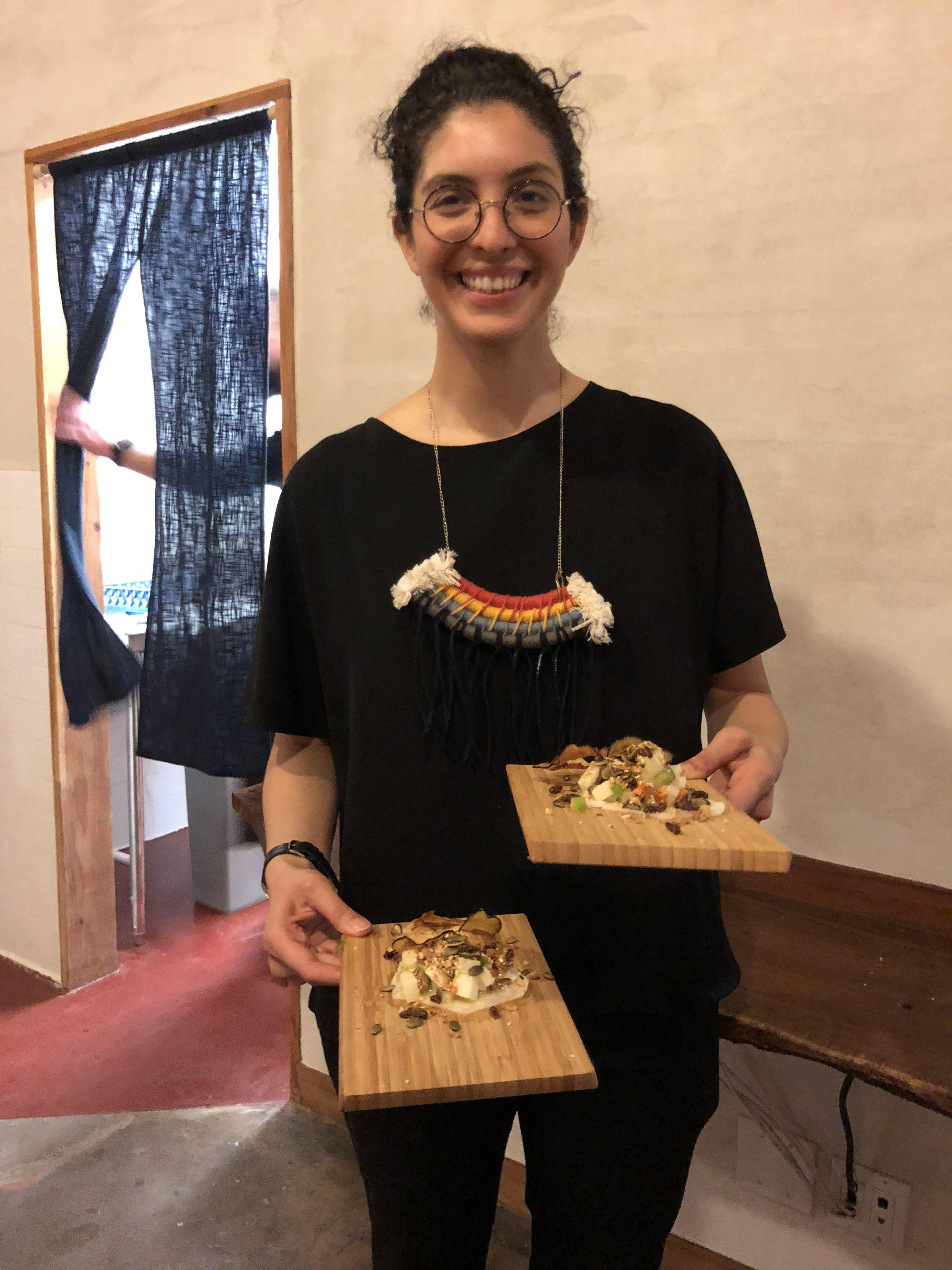 Raquel's eating designs have been presented, exhibited and consumed at:
La Galería de la Raza (Aug 04-Nov. 2018)
Future Farmers' 
Sea to Sutro procession
 (Aug 04, 2018)
The California College of the Arts, San Francisco Campus (May 2018-2019)
Food Inno Symposium (May 17, 2018) (Pocket Picnics and Wasplates* a collaboration with Benner Boswell)
Past Futures
(Feb 08, 2018) (an edible insect dinner with Monica Martinez and Illya Haro) 
PRIMER Conference (May 04, 2018) (Pocket Picnics and Wasplates* a collaboration with Benner Boswell)Tthe California Academy of Sciences (Nov 09* and 16, 2017) (*Sweet Space with Yunwen Tu, Hand Sandwich)
Speculative Design Meet-Up (Aug. 16, 2017) (Et Sens and Dump Dining)