Raquel Kalil is a UX Designer + Research Assistant in the Innovation Services Group at PARC.
Her hybrid practice weaves architectural, interaction, and UX research methodologies with visual sensibility to create unique, holistic experiences. Raquel's breadth as a designer allows her to work seamlessly and confidently across disciplines. She specializes in developing unique design processes while maintaining a balance between the vision and delivering concrete solutions. Raquel's super power is her ability to 
draw connections between people and data. 
In addition to her professional practice, Raquel collaborates with artists, designers, chefs, farmers and technologists to communicate sustainable possibilities through gastronomic experiences. She explores gestures, rituals and value systems which culminates in a body of work regarding the future of eating. She is deeply passionate about this craft and is currently working on an riso-printed anthology called,
Hand. Food. Mouth. 
Raquel holds a B.Des in Architecture from the University of Florida and an MFA in Design from the California College of the Arts. She is currently based in San Francisco.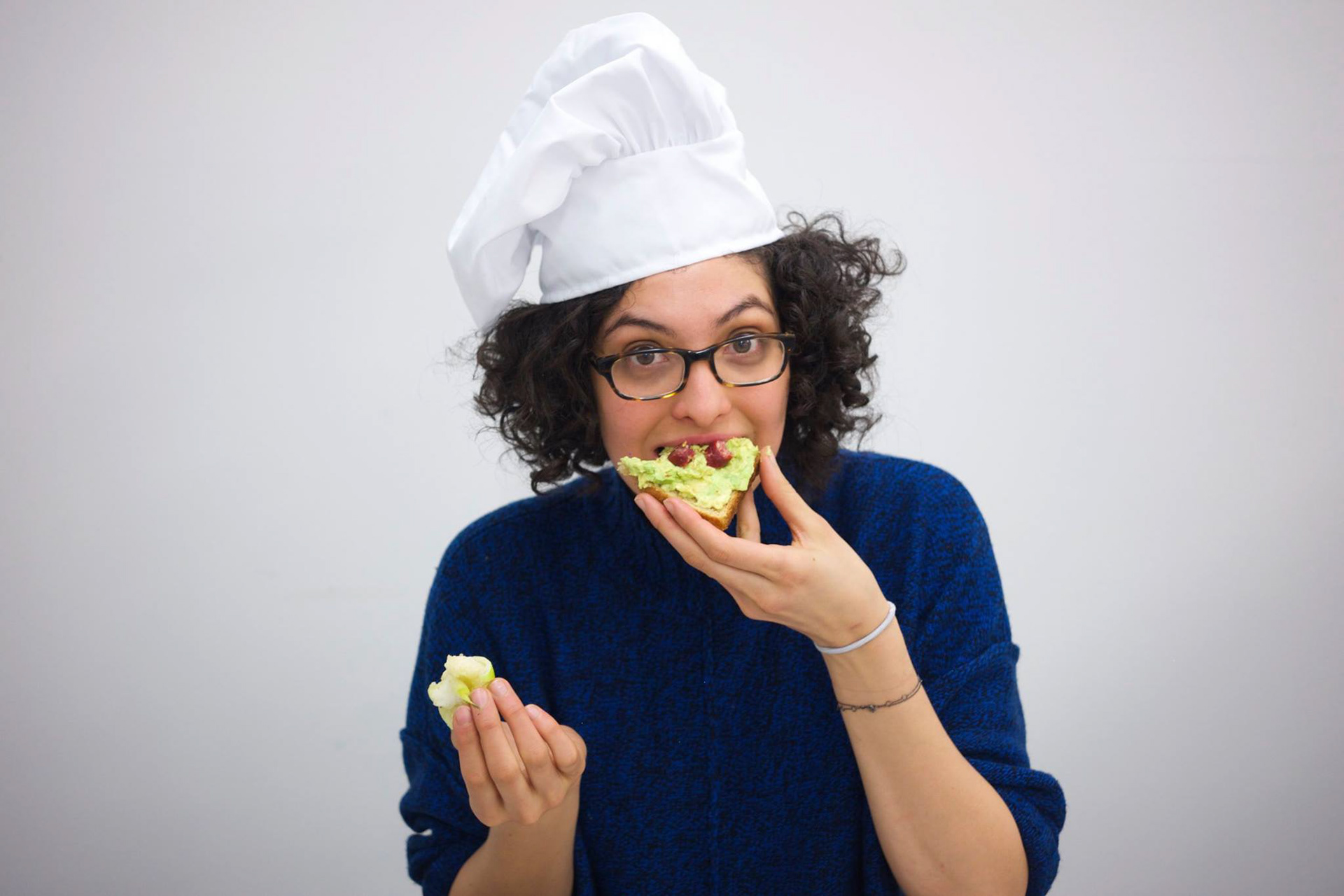 Raquel's designs have been presented, exhibited and consumed at:
-
*Cradle* La Galería de la Raza (Aug 04-Nov. 2018)
-
*Fog Glass* Future Farmers' 
Sea to Sutro procession
 (Aug 04, 2018)
-
*Lunch Mass* The California College of the Arts (May 2018-2019)
-
*Pocket Picnics* Wasplates* Food Inno Symposium (May 17, 2018) 
*Pocket Picnics* Wasplates* PRIMER Conference (May 04, 2018) 
*
Past Futures
*
With Don Bugito at O2 Artisans Aggregate
(Feb 08, 2018)
*Sweet Space* Hand Sandwich* The California Academy of Sciences (Nov 09 and Nov 16, 2017) 
-
*Et Sens* Dump Dining* TakTak* The Institute for the Future (Apr. 26, 2017) 
*Dump Dining* Extrapolation Factory Workshop at CCA (Mar. 2017)
*Sites Unseen* Gray Area Technology (Oct. 2016)