Mapping A Journey
One morning, I pulled some of my hair from my head while taking a shower. I began to think about how hair is a piece of DNA that each of us can easily shed, change, or let go of. I decided to test this train of thought and went around SOMA area in SF  asking people if I could take a sample of their hair and record their age and origin.
The video below tells the story of how participants interpret the task of extracting their hair. 
This second archive catalogs hair collected throughout SOMA, SF. The library organizes the hair samples by age and origin of the owner of the DNA.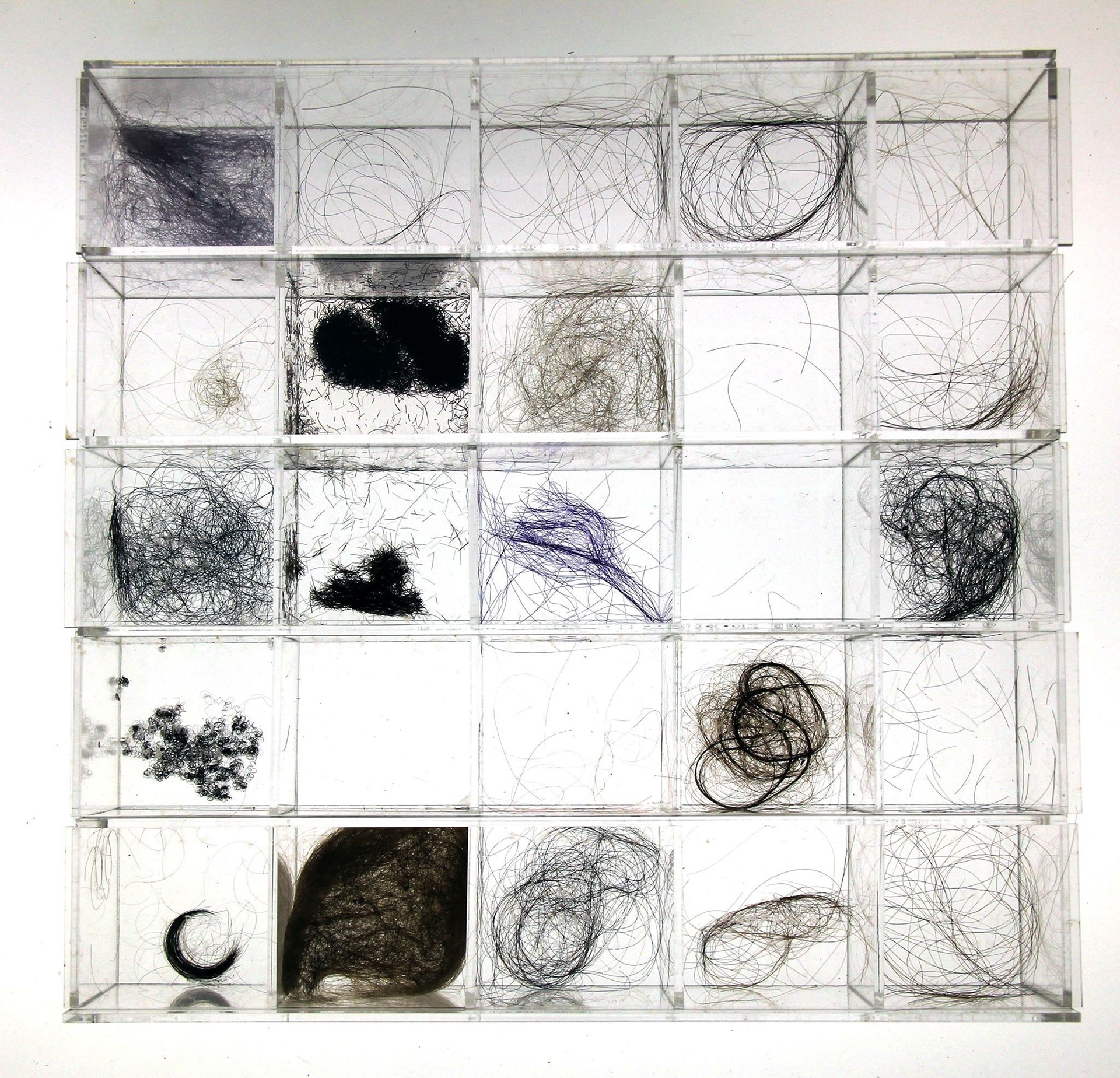 The poster is a world map based on hair extracts from the video and physical library shown above. Using a high-resolution scanner, a relative geographic map proliferates from the origin of the DNA sample owners.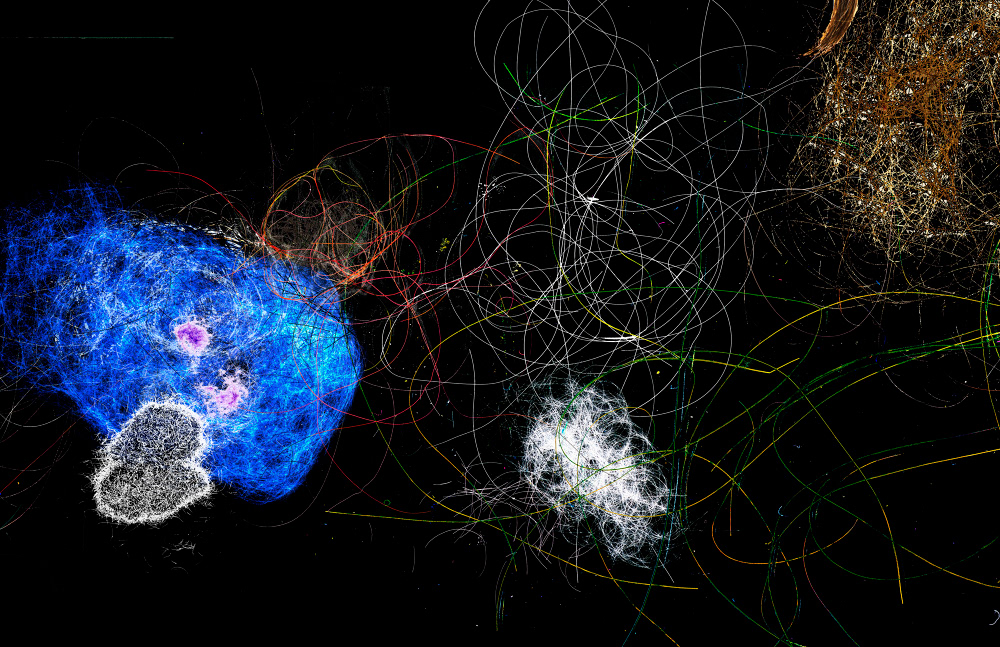 Faculty Reviews
This geographic exploration was presented during my first graduate review and was hand-picked by faculty, Mara Holt-Skov, to be exhibited in the Design Division for the End of Year Exhibition. 
This work was on public display from May 12-16, 2016.