During The Work Week sessions with The Workyard, artists, writers, therapists, designers and Yoga Instructors collaborated in a workshop to develop a brand strategy for start ups. We partnered with Evenflow, a new key player in meditation apps and created a brand that uses color and flow to reflect someone's unique wellness journey.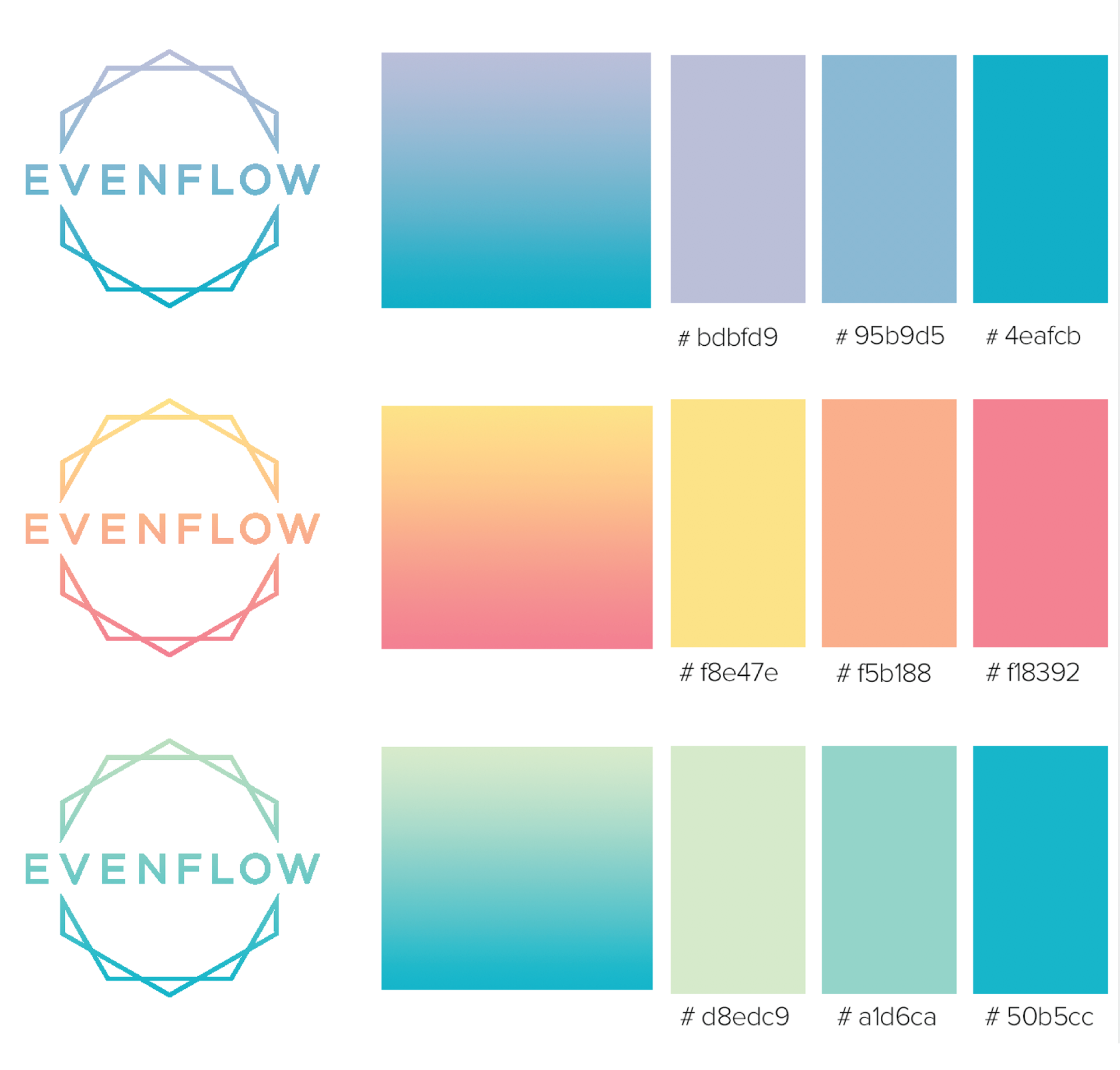 Sacred Geometry
One of the constraints we faced during the Work Week was to create a visual system that suggested flow. We observed the shape of the logo and sought ways to integrate it into a visual language about shifting perspective.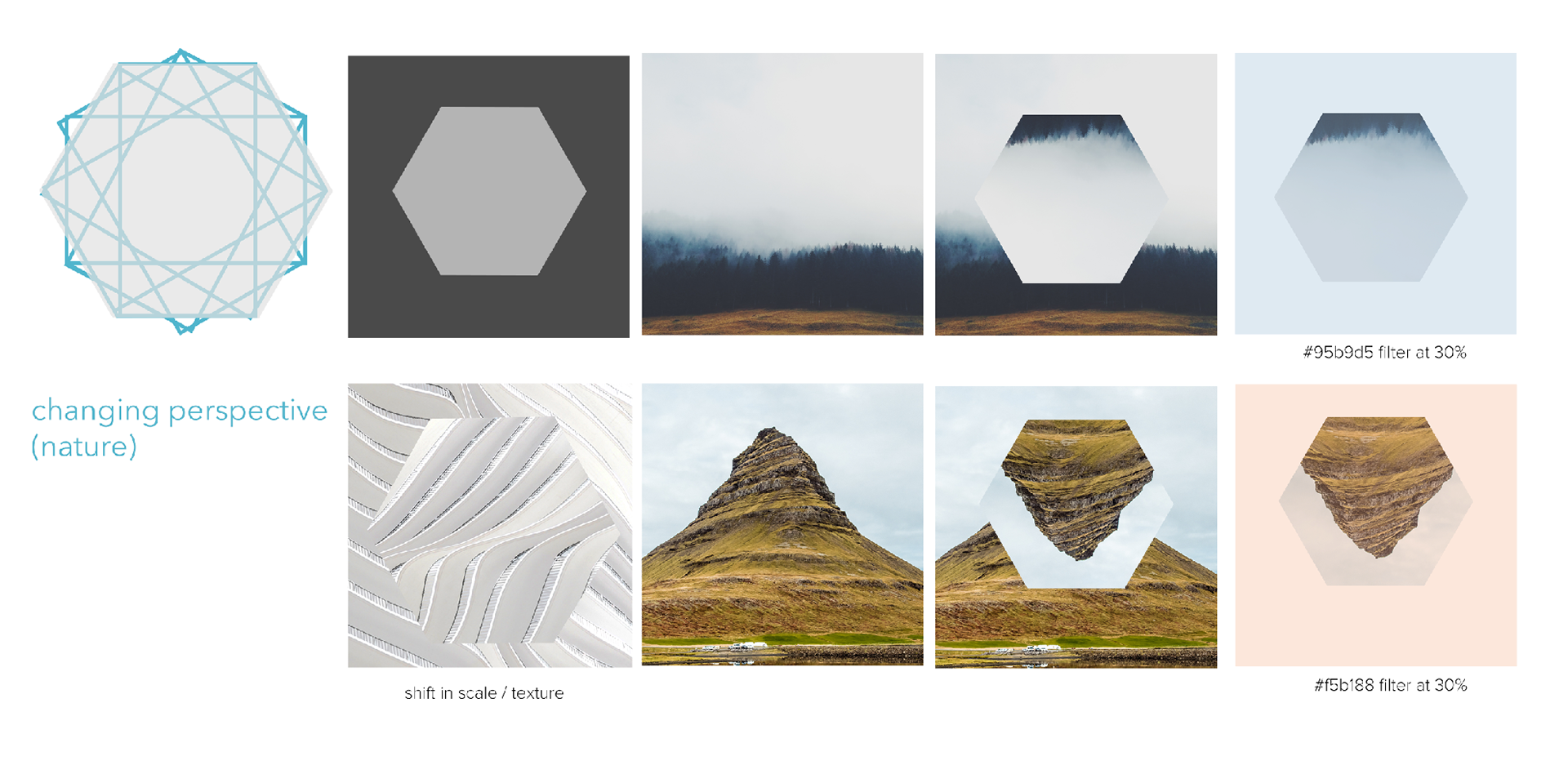 The Color palette is inspired by nature (Mountain, Sea, Sunset) and is designed to gradually shift.