This solo project manifested during a weekend workshop with 
Extrapolation Factory
. In this workshop, students learned how to use a Futures Wheel to create a hypothetical scenario that would be deployed in the public domain. After the 2-day workshop, this case study was expanded in order to create a suite of objects for the food agents in order to demonstrate how emerging technologies today might retro-fit into an alternative food sharing future. The work explored various signals (such as community refrigerators and thrift food stores) where people gathered in some way to share their leftovers. This work inspired ideas about what San Francisco could do to reduce waste as it aimed to answer how might a local government rethink city-wide zero waste initiatives in the future.
How might a local government in 2030 facilitate a service that actively reduces food waste?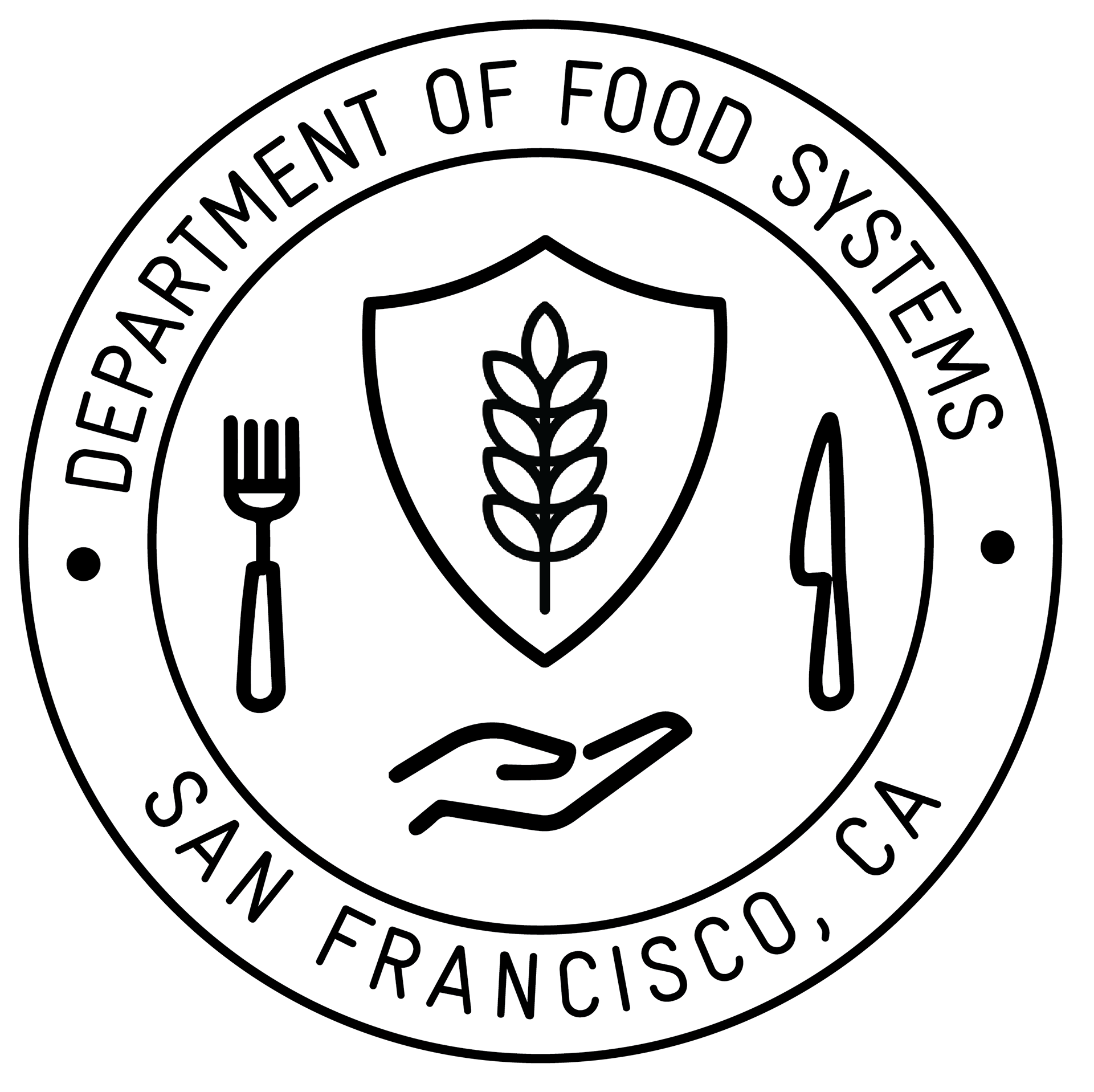 In 2030, a public ordinance mandates that all food vendors in the city repackage their leftovers or expired foods.
 The mission of Dump Dining is to actively reduce waste within the city by ordaining that leftovers or expired products (from restaurants, bodegas, food vendors and markets) must be collected, re-packaged, and distributed at pop-up locations throughout the city. These edible packages are distributed throughout the day at various locations in each neighborhood for all to enjoy.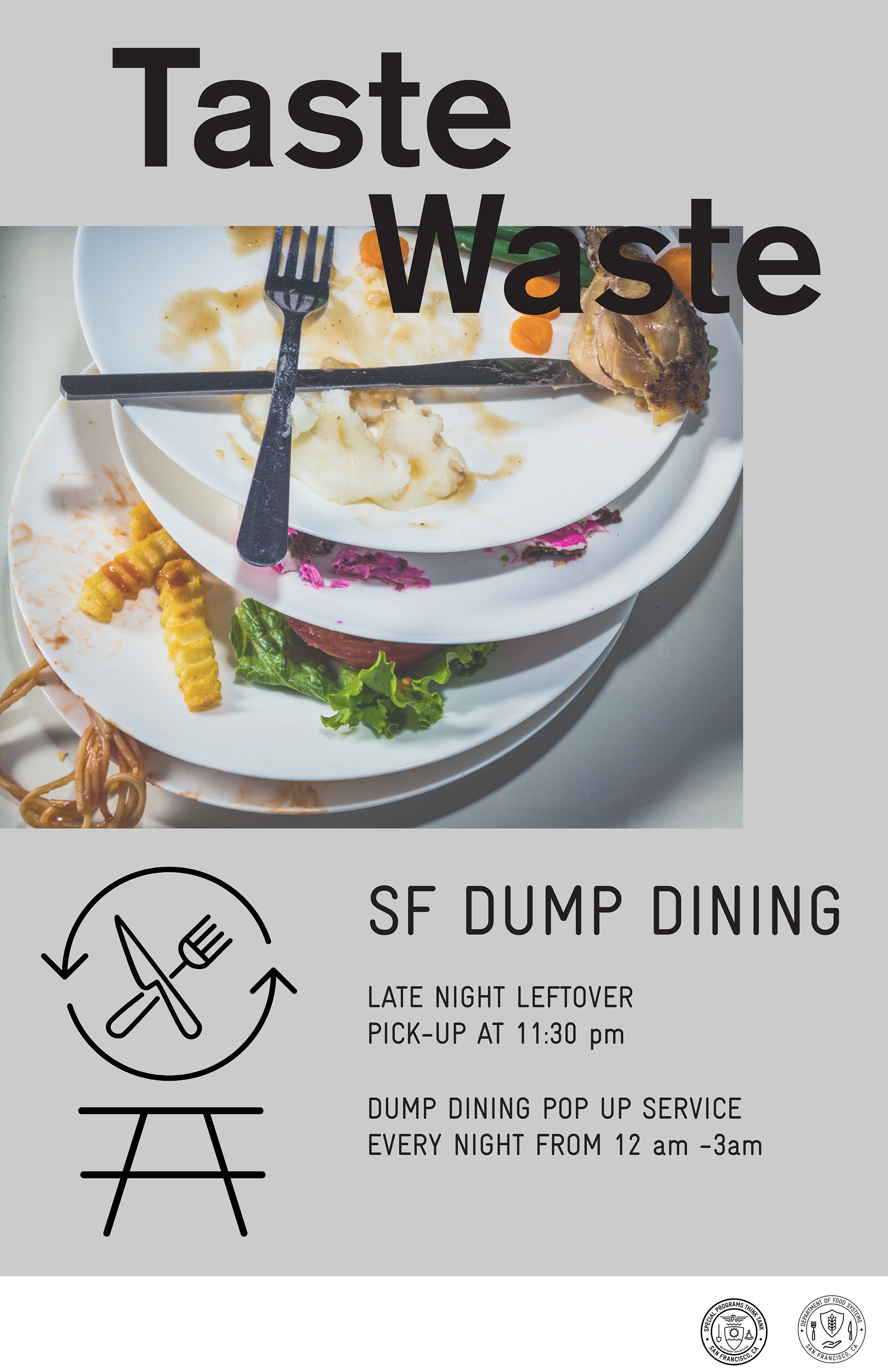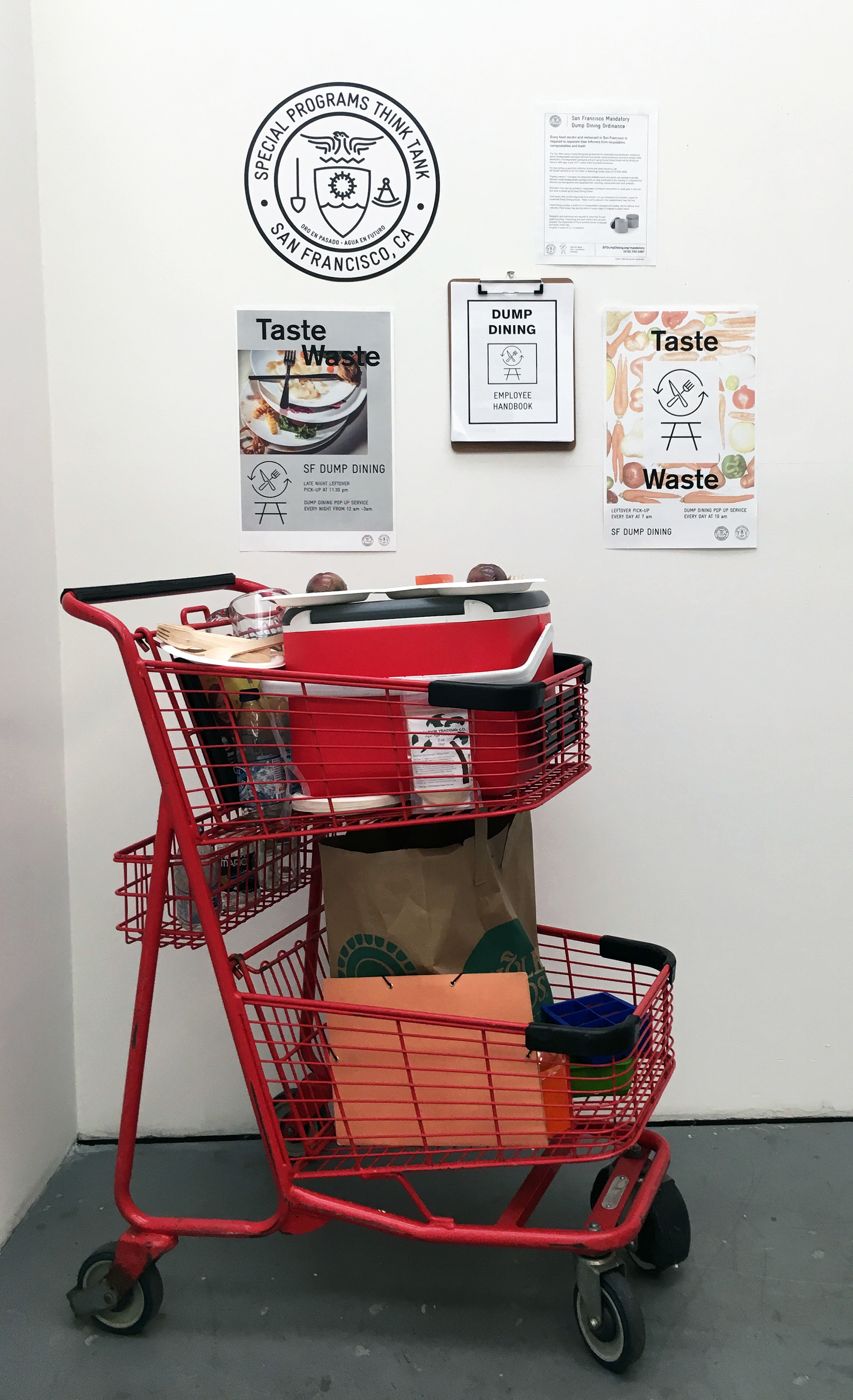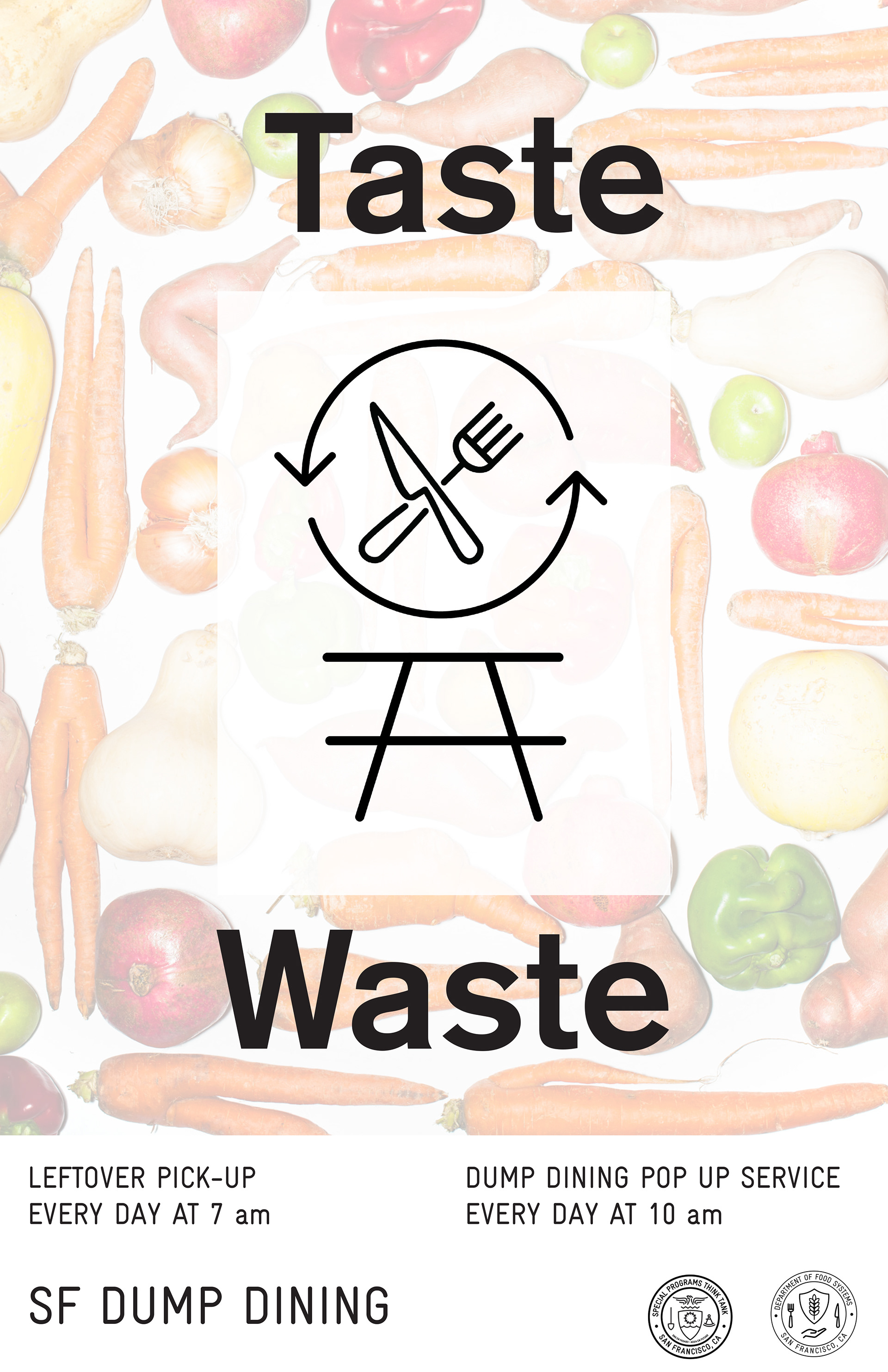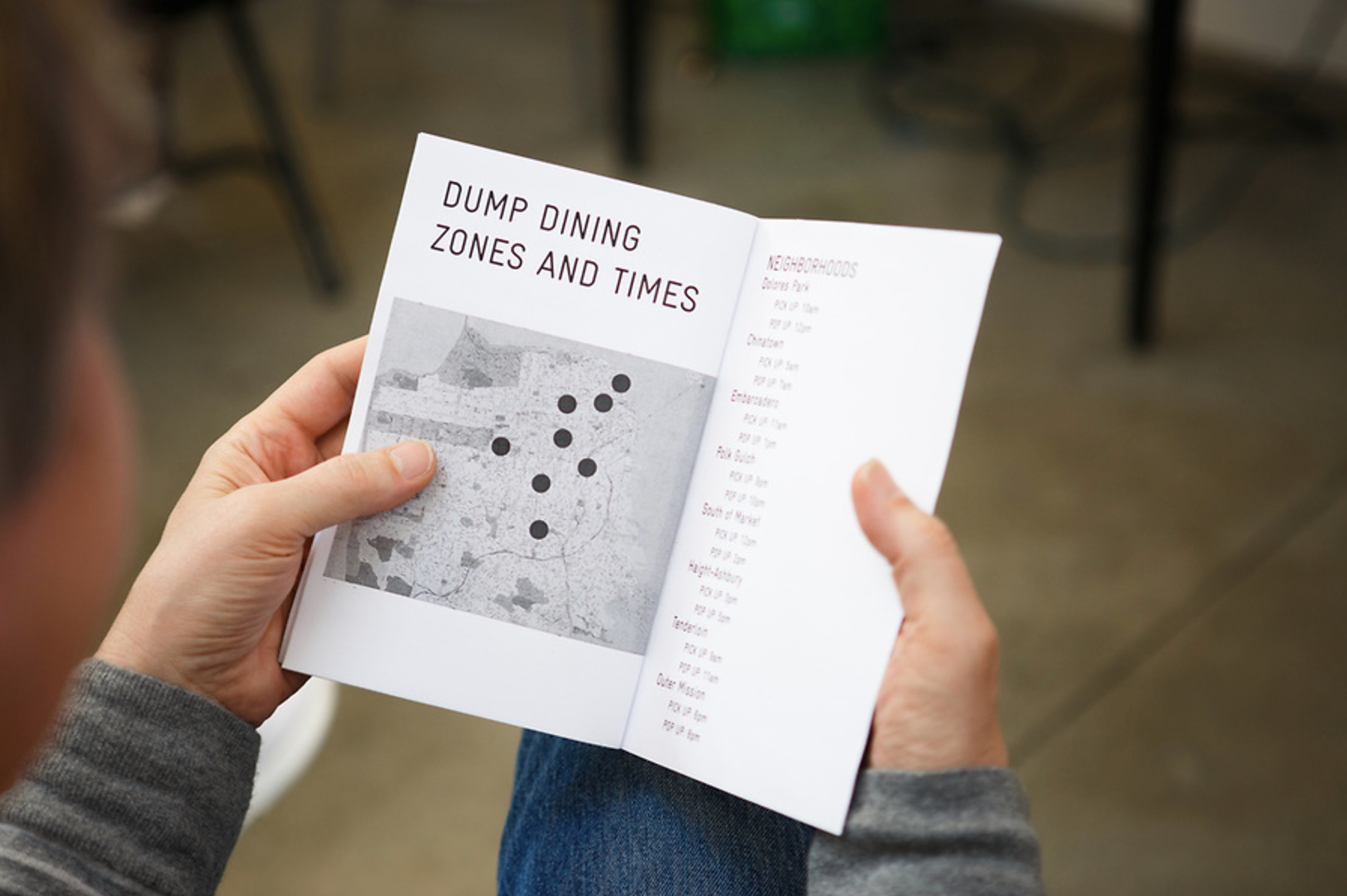 Safety Probes used by trained Food Agents
Food agents are trained food waste handlers who help Food Thrifters (low-income families) identify and sanitize their meals. Their mission is to facilitate safe distribution of expired food products in designated Dump Dining allocations. 
The SafetyProbes are intended to set the standard of best practices for consuming expired food while maintaining a nutritional and balanced diet. There are six biomedical tools that Food Agents can use on site during Dump Dining pop-ups in order to facilitate safe food waste consumption: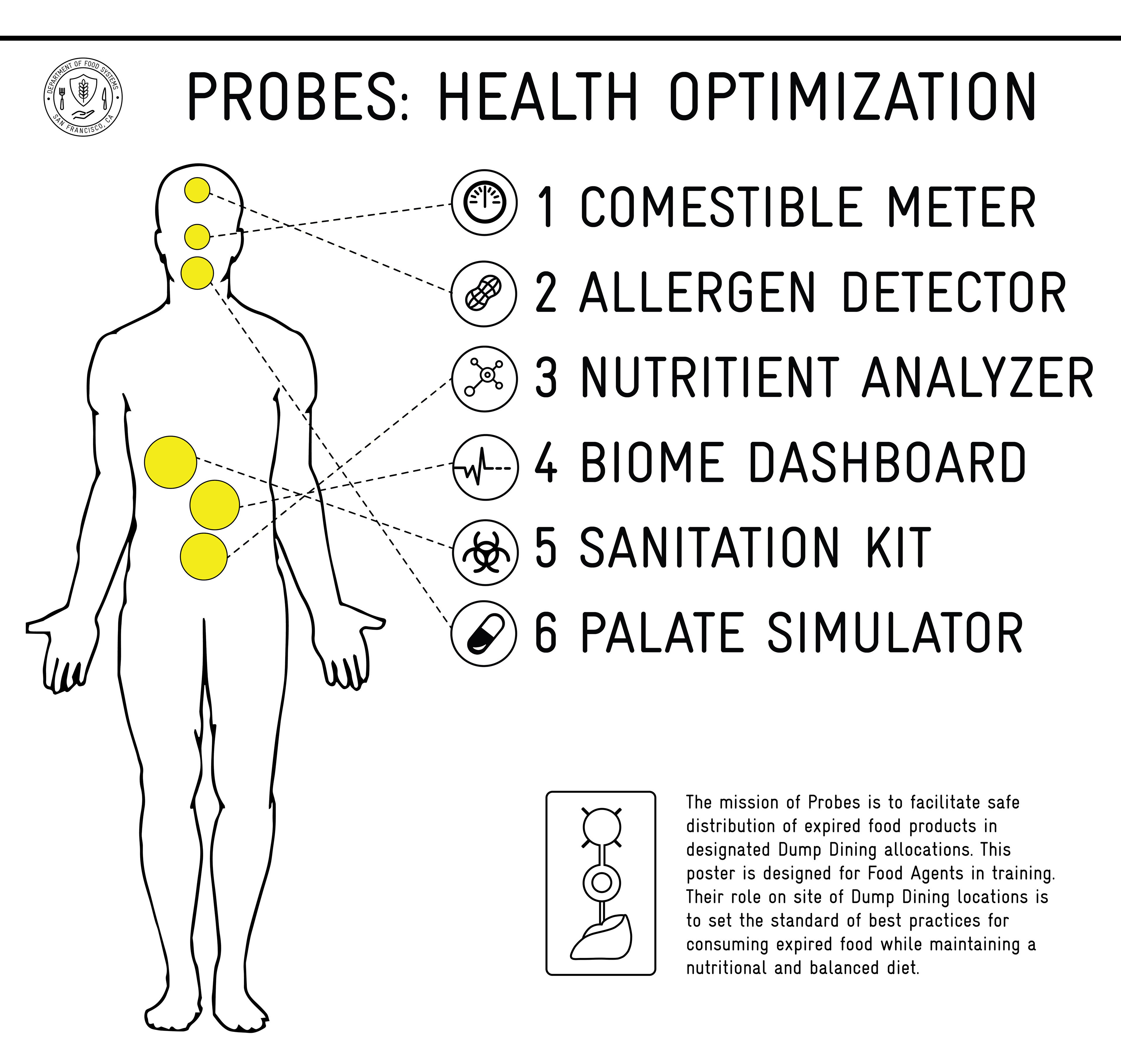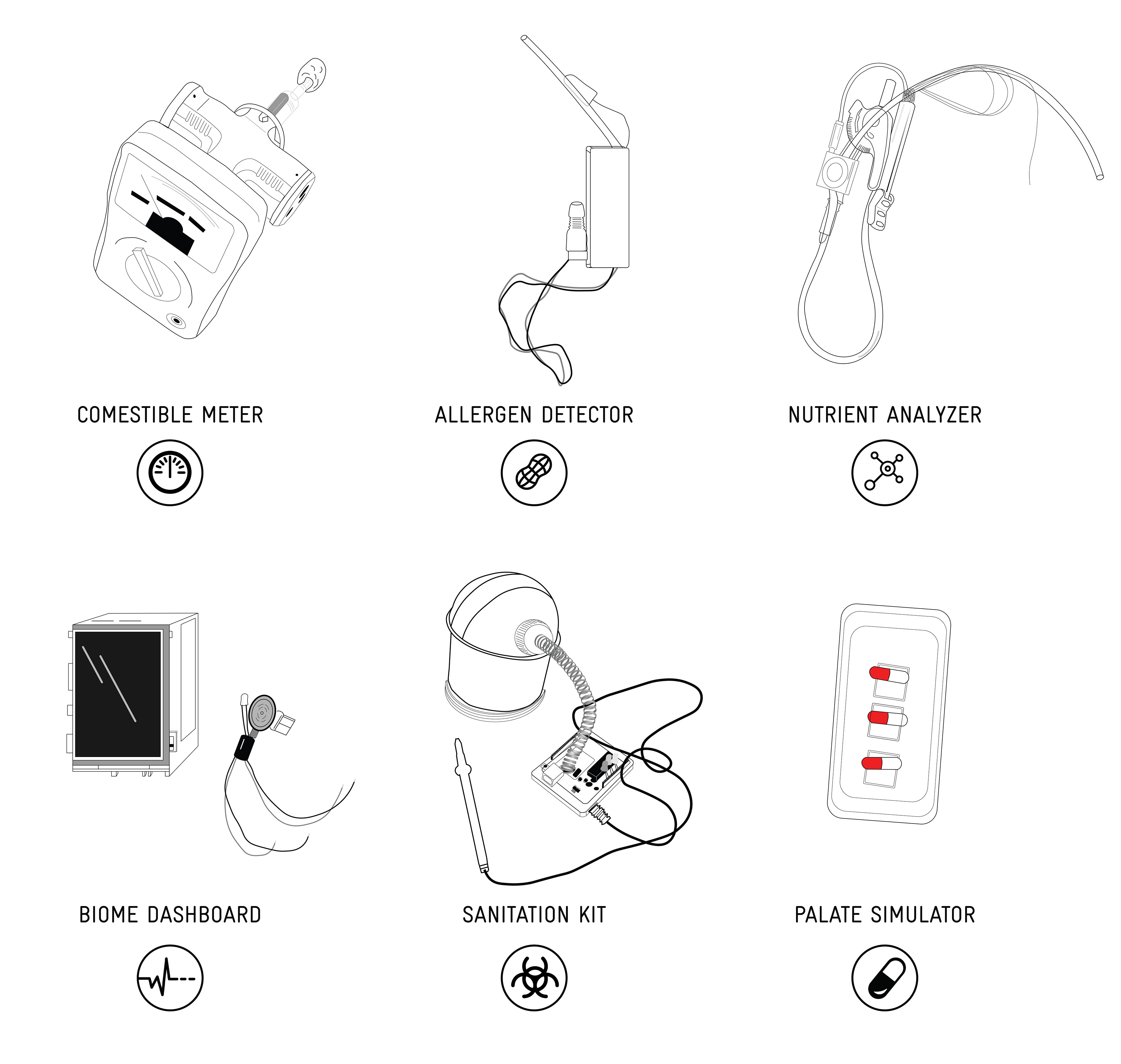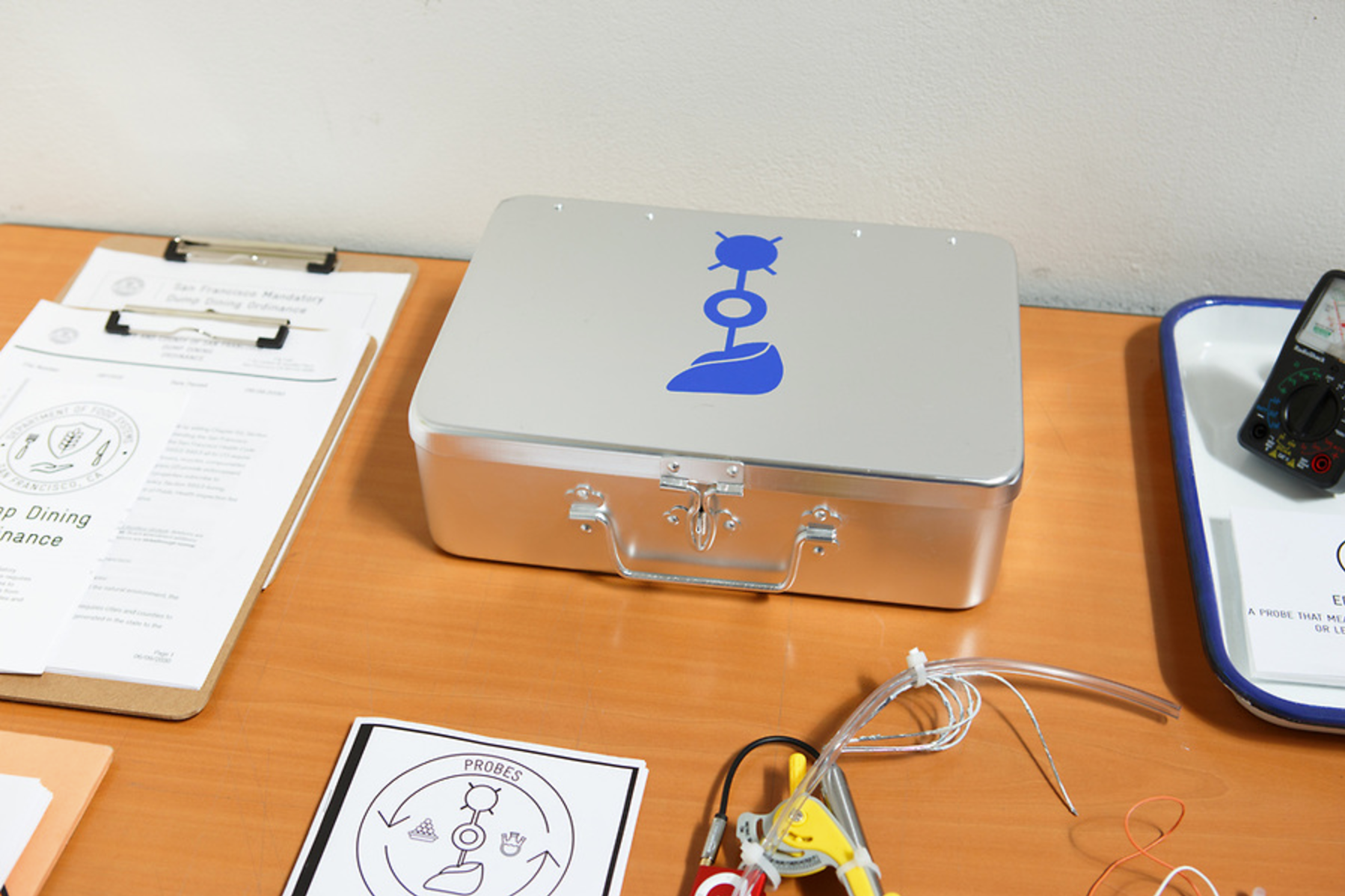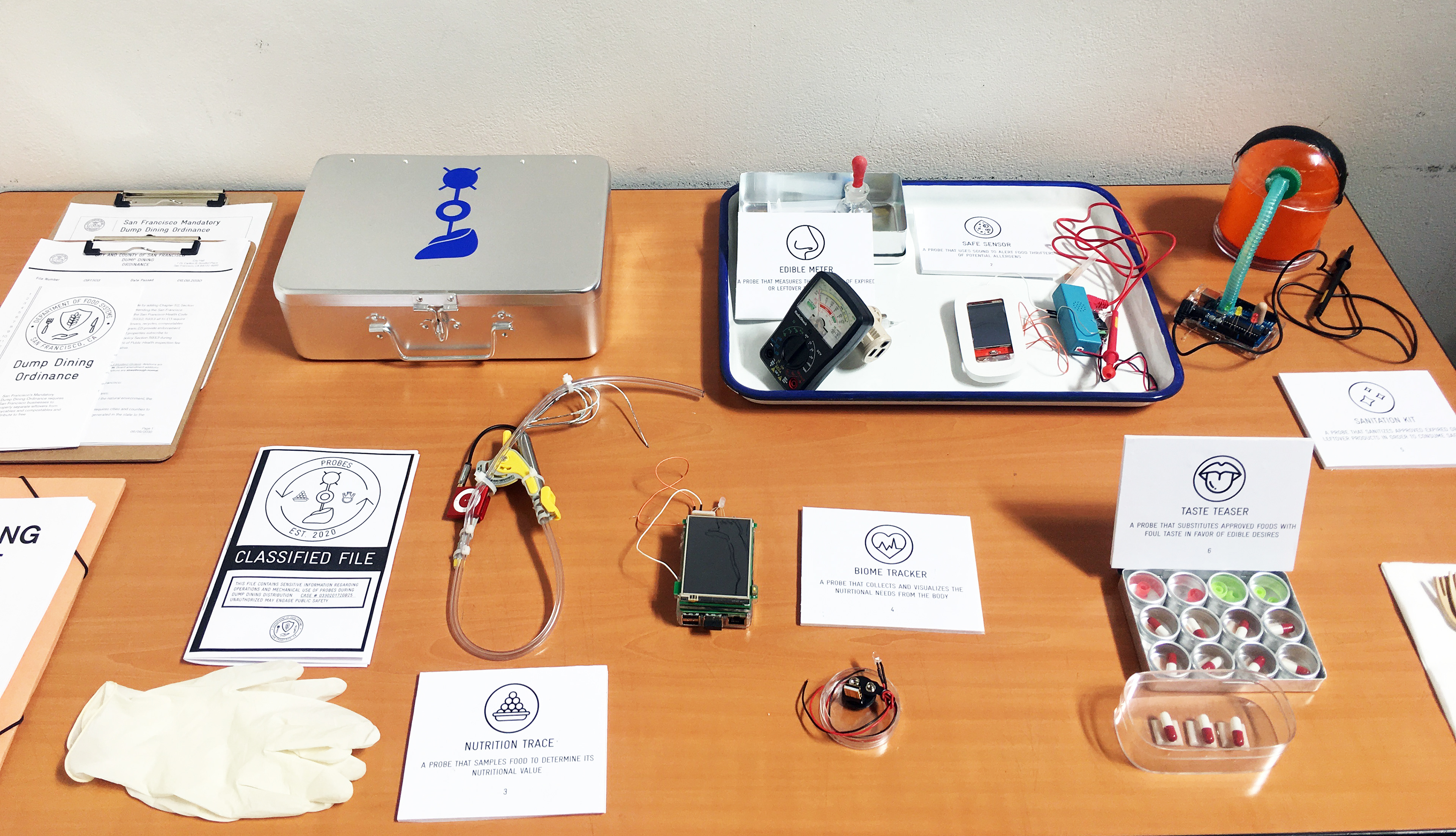 Food Agents at a Dump Dining pop-up: SOMA, SF2030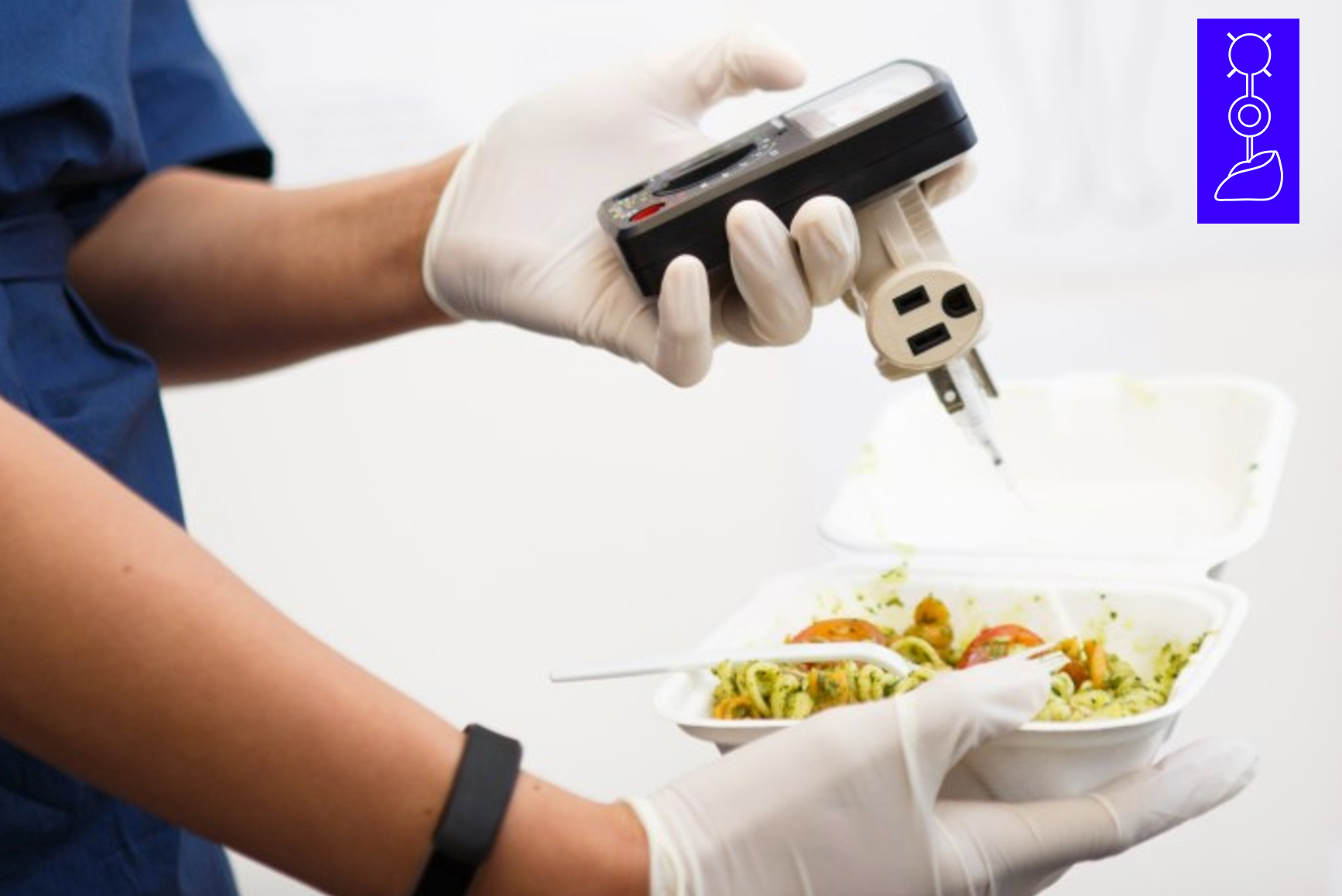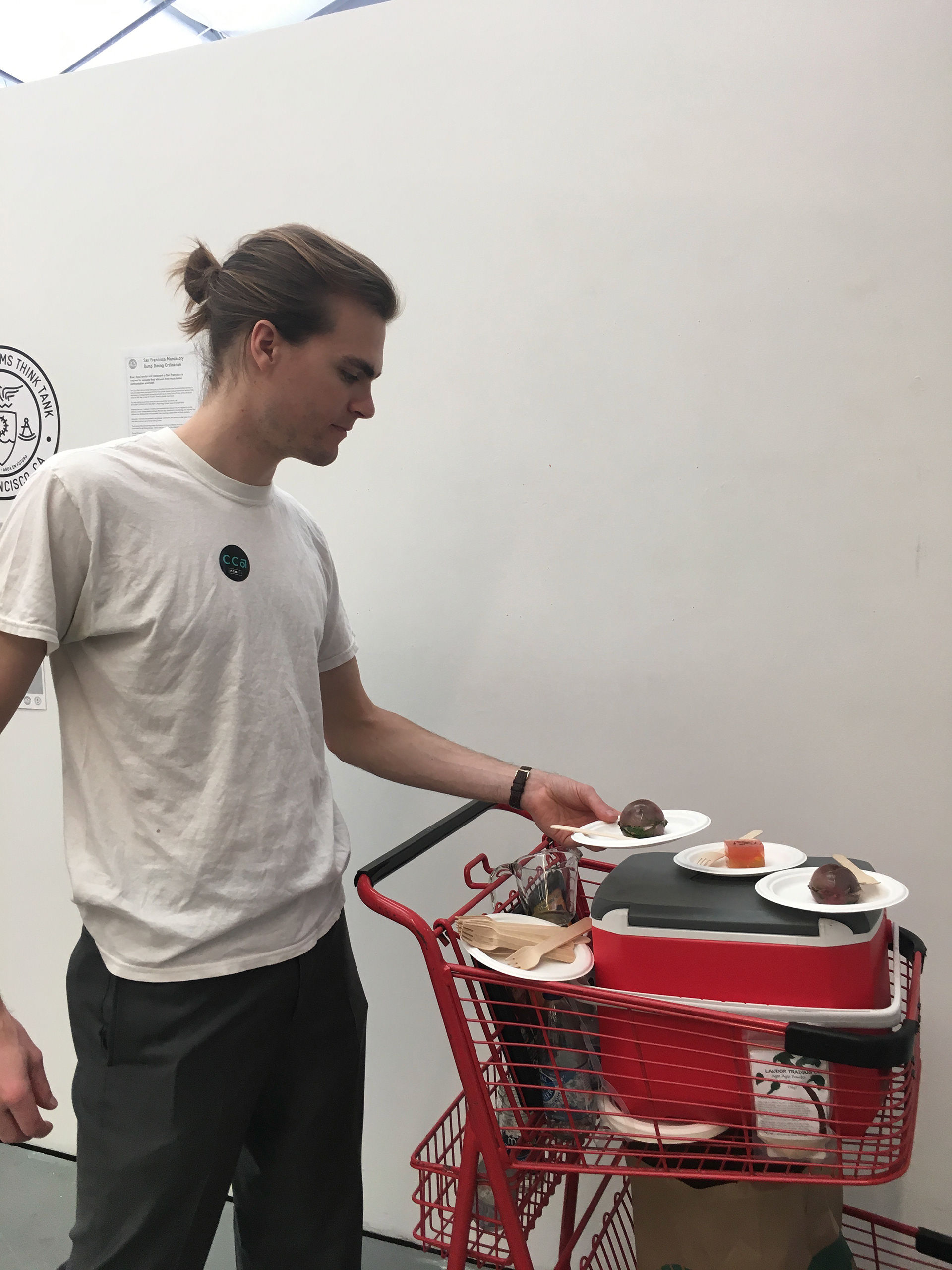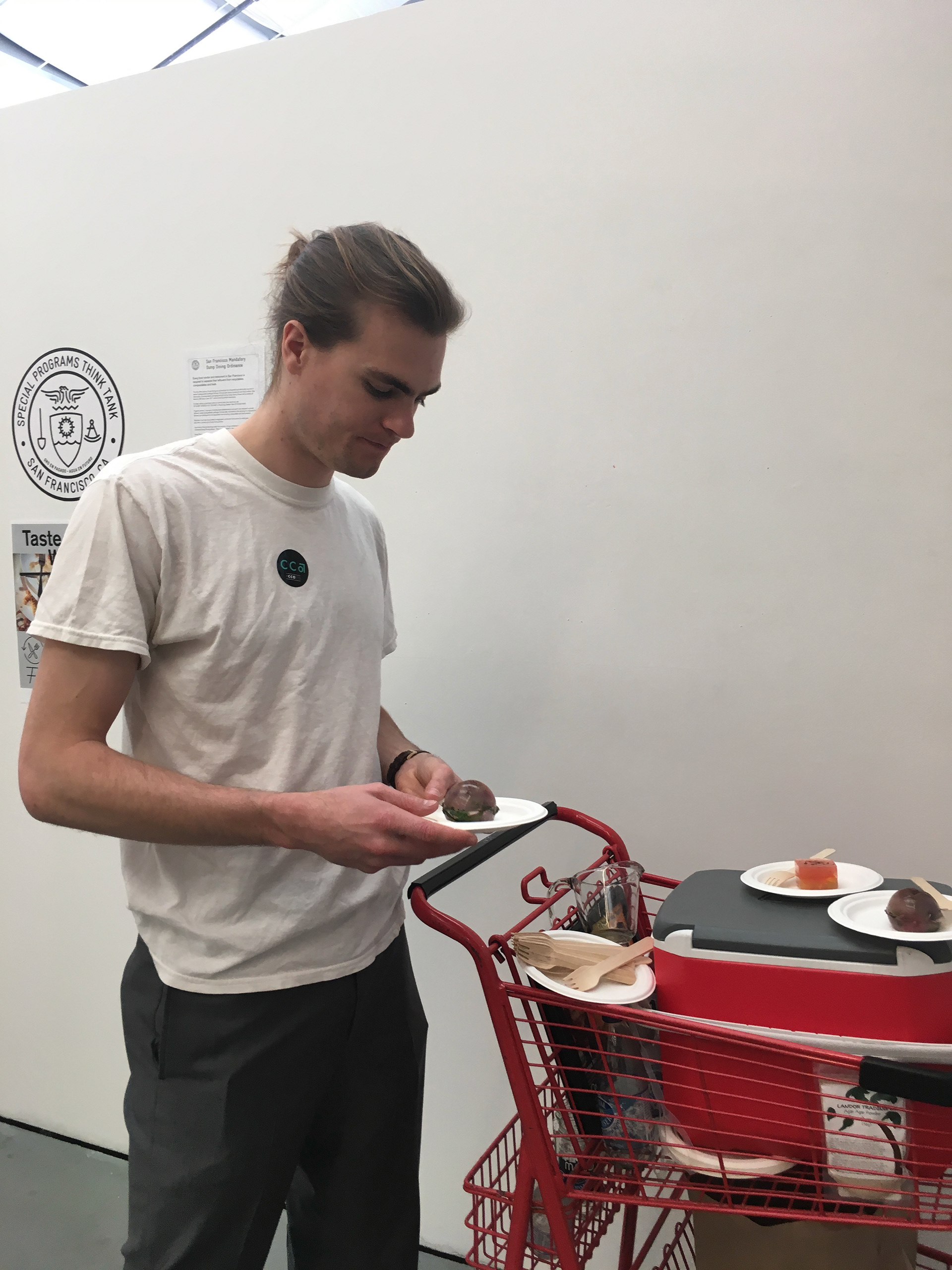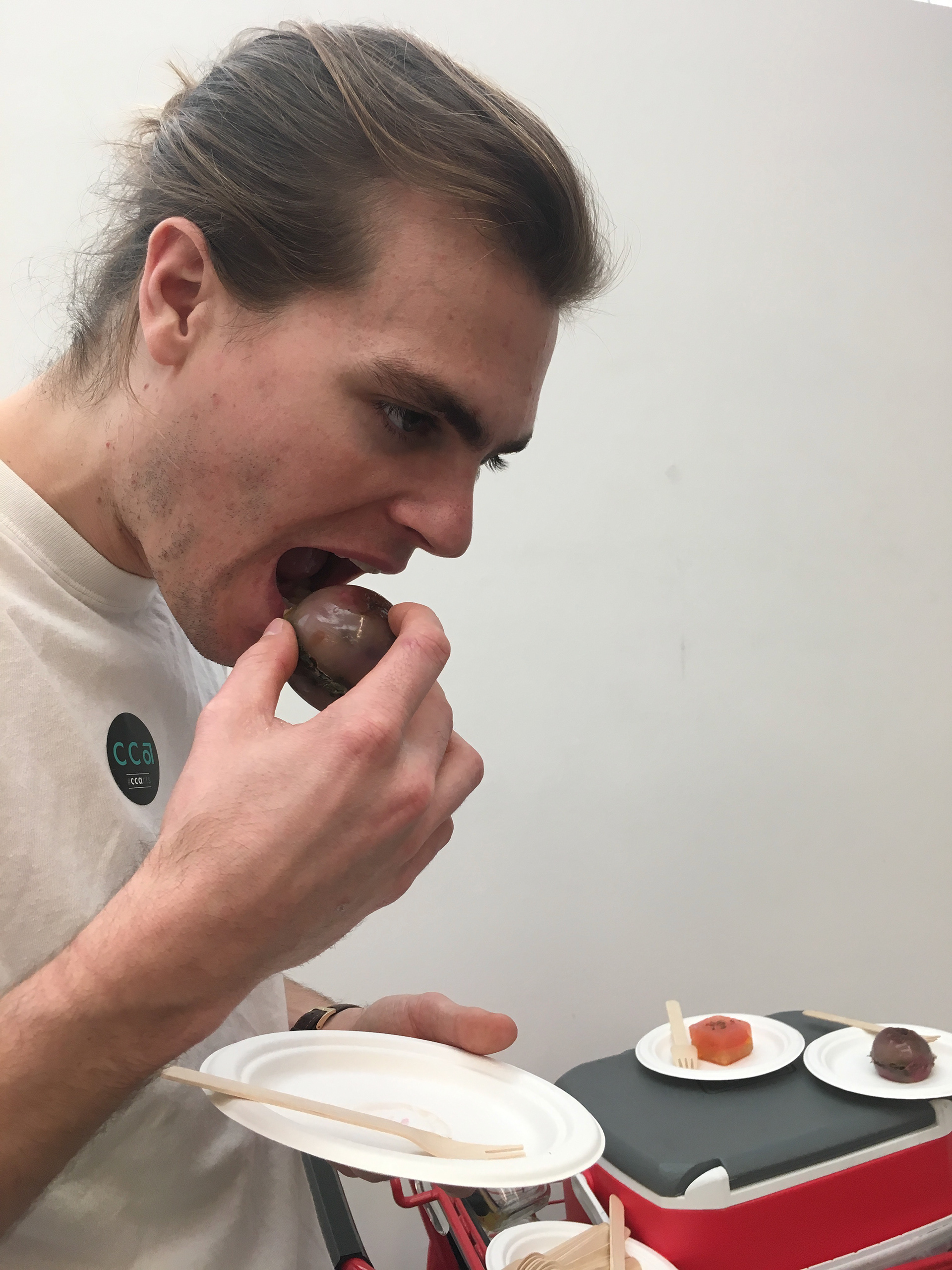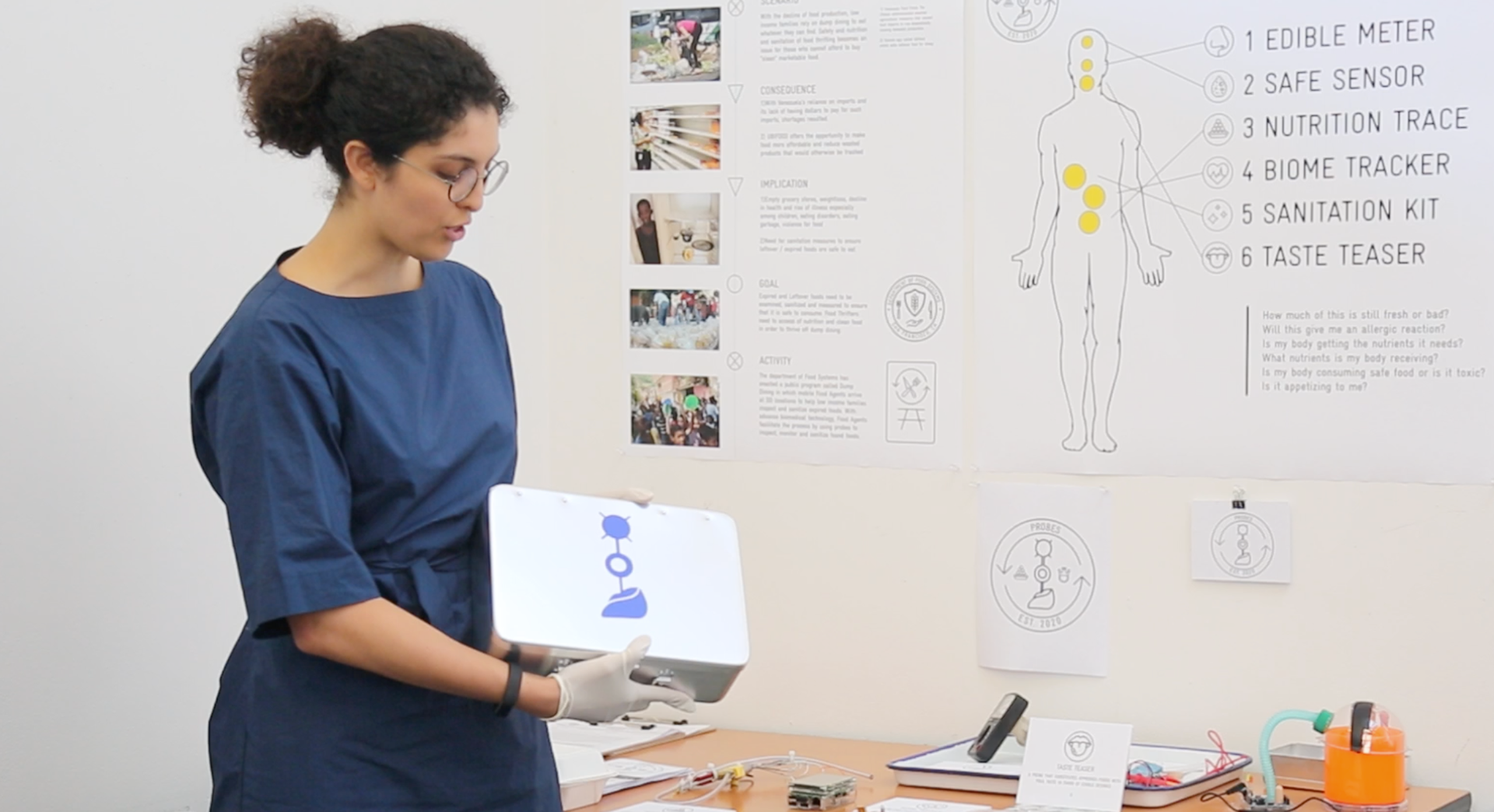 This work, along with  
Et Sens
, and 
Tak Tak
, was presented at the Institute for the Future in Palo Alto. Dump Dining was presented again at Sutherland Labs for a Speculative Futures Meetup. The presentation inspired further project development and new connections with food innovators within the Bay Area which will be updated in this portfolio site later this year.