Cradle
From October 2017 to April 2018, I collected people's food packaging during lunch and filled them with plaster to encapsulate consumption habits that occur in the public domain. This project inspired the development of
Cradle
and is also featured in the publication,
Hand. Food. Mouth.
Cradle
is a plate-form exploration made from stacking leftover food packaging and overlaying it with clay. The interaction between hands and the newly formed plate impressions reveal ergonomic possibilities that activate both hands for engaging with the meal.
Lunch Mass and Cradle
was exhibited at the California College of the Arts commencement show where it received the Curator's Award. From 2018-2019, select pieces from
Lunch Mass
remained on display at the San Francisco campus.
Mentor: Lynda Grose, Chair of Fashion Design, CCA
Designed at CCA
2017
(above) Lunch Mass + Cradle at CCA's 2018 Commencement Exhibition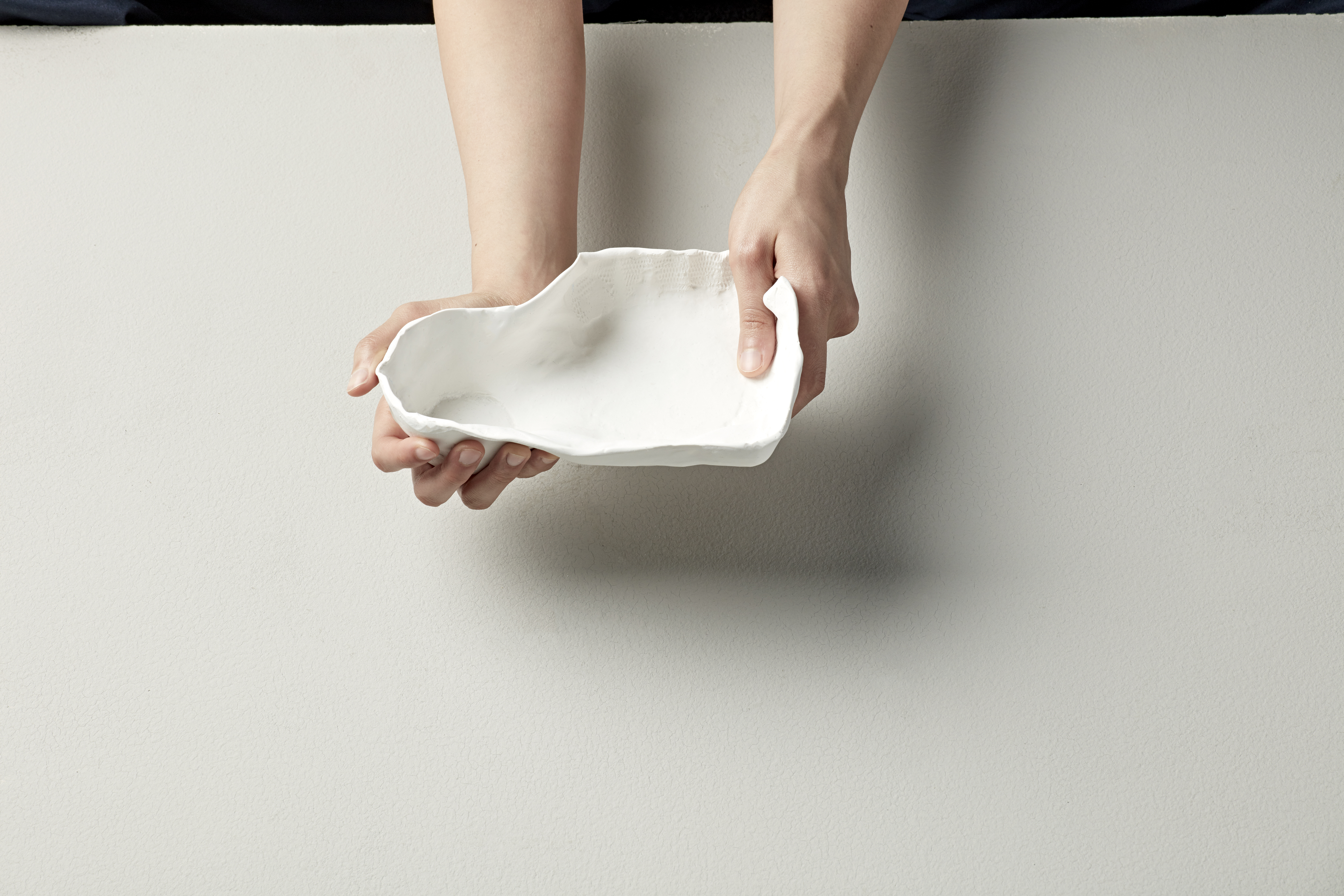 001_david
002_derek
d003_li
004_juan
005_hailey
006_louisa
007_rosie
008_victor