Et Sens

edible futures, 2017

Et Sens is a culinary mail-order service for consumers to reclaim sensory eating experiences using smells, textures and flavors from the past. The concept is set in 2027 where tactile eating experiences are highly sought after due to rising temperatures, causing a world-wide decline of big agro. The food forms shown here present an unpalatable eating future derived from engineered nutrition that everyone has access too, however it tastes rather bland. Et Sens exists to elevate the eating experience of these nutrient-engineered food forms, (Nutri Ba) by offering various sensory additions to the Nutri Ba.

Designed during Actionable Matter, a graduate studio sponsored by the Institute for the Future (IFTF). This work was also presented at a Speculative Futures Meet Up in SF.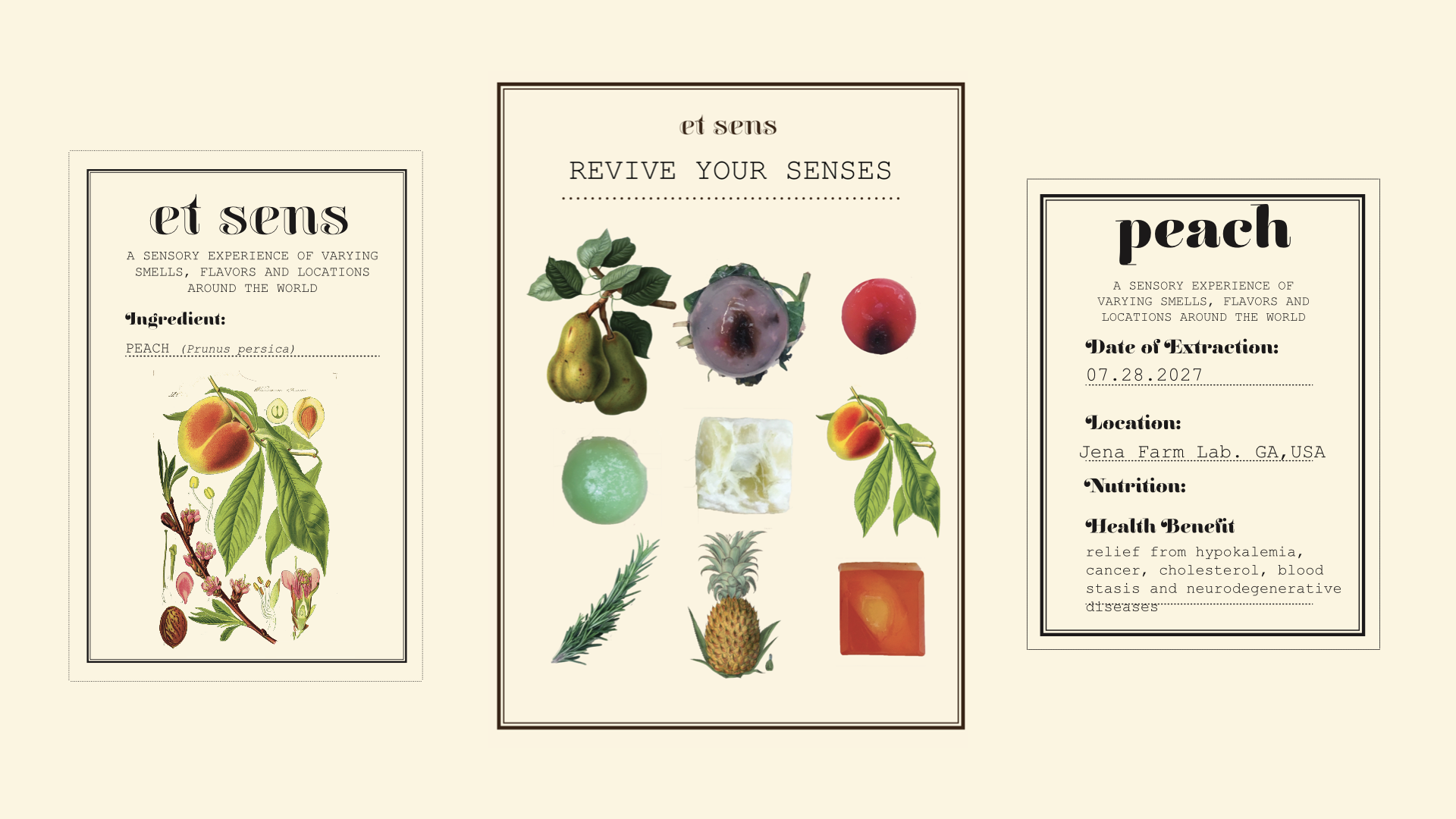 Et Sens aroma therapy. Natural extracts from small farm
Nutri Ba doused in Et Sens aroma therapy