Studio Infographics
This self-initiated design uses data from a student survey to tell a story about what languages art students speak, study and wish to learn.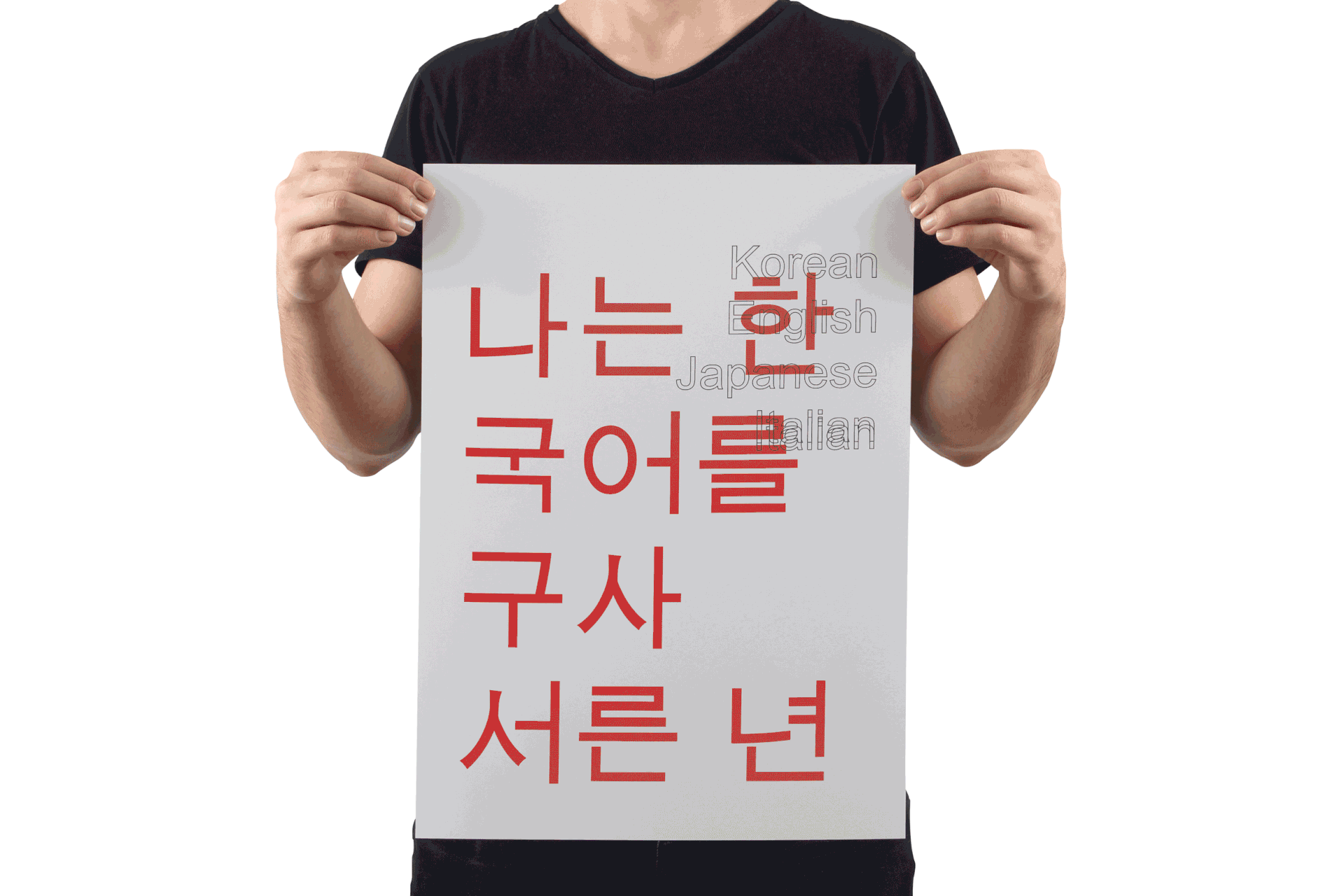 Generating Insights
As a first-year graduate student, I was keen to translate my systems skills from architecture into a visual design practice. In my Typography studio, I was given a prompt to create a conditional book made from a list of words that were somehow related to each other. I interpreted this challenge as a way to test how I might generate visual constraints with a list.The linguist inside of me was inspired by the graduate studio's language diversity, so I decided to create a conditional design based on a list of languages students speak. 
I first designed a survey that was conducted at my MFA Design Studio at CCA. Using the respondent's answers, I began to create lists that generated unique visual patterns about the relationship between people who speak the language another wishes to learn.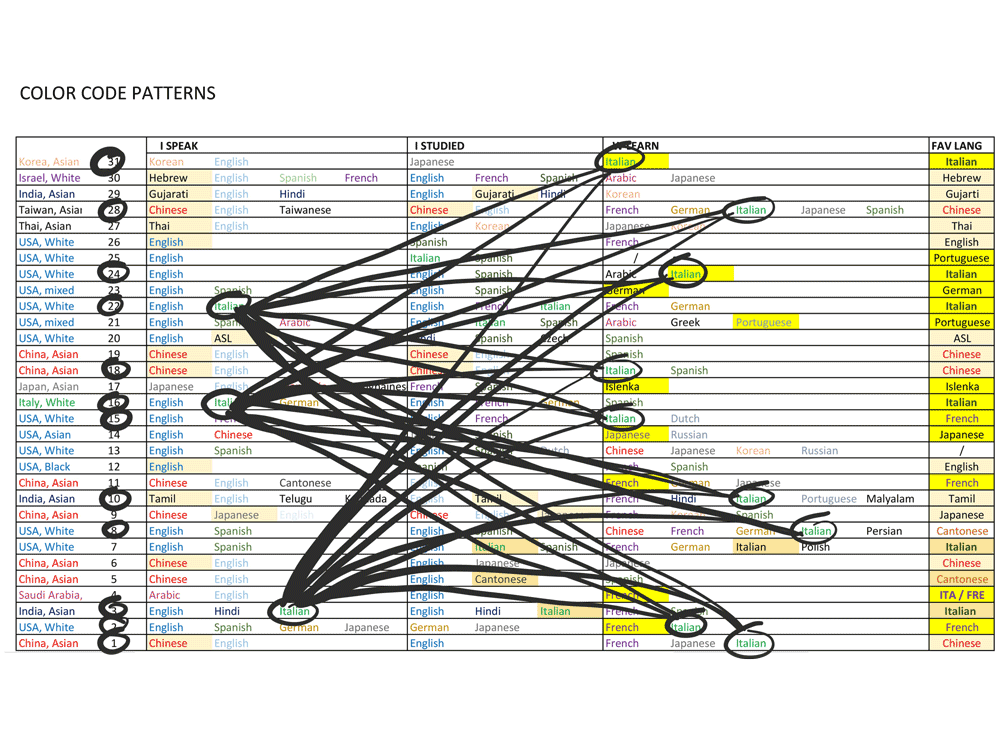 A series of visual outcomes
The student survey inspired the production of several visual systems that play with this data as a way to create an individual identity but also string together the languages people speak or wish to speak: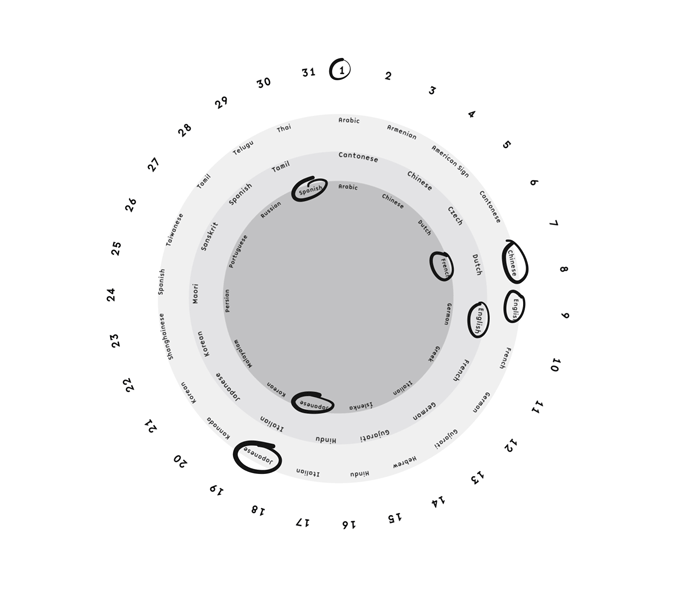 Information Design
This next concept focuses on the qualitative data from each of the respondents. 
The content on the left is a diagram of language lists generated by each respondent's answers. The content on the right is a collage of text that describes how long they have spoken each language listed in their survey. Each text is also written in its native language. The varying colors you see on the right spread are also generated by respondents who color-coded their spoken languages in the survey. 
Book + Poster Forms: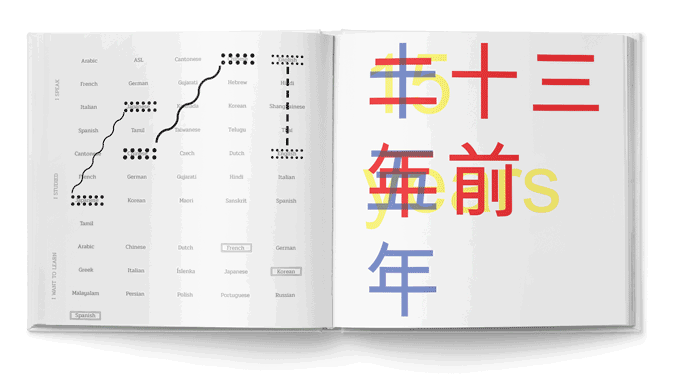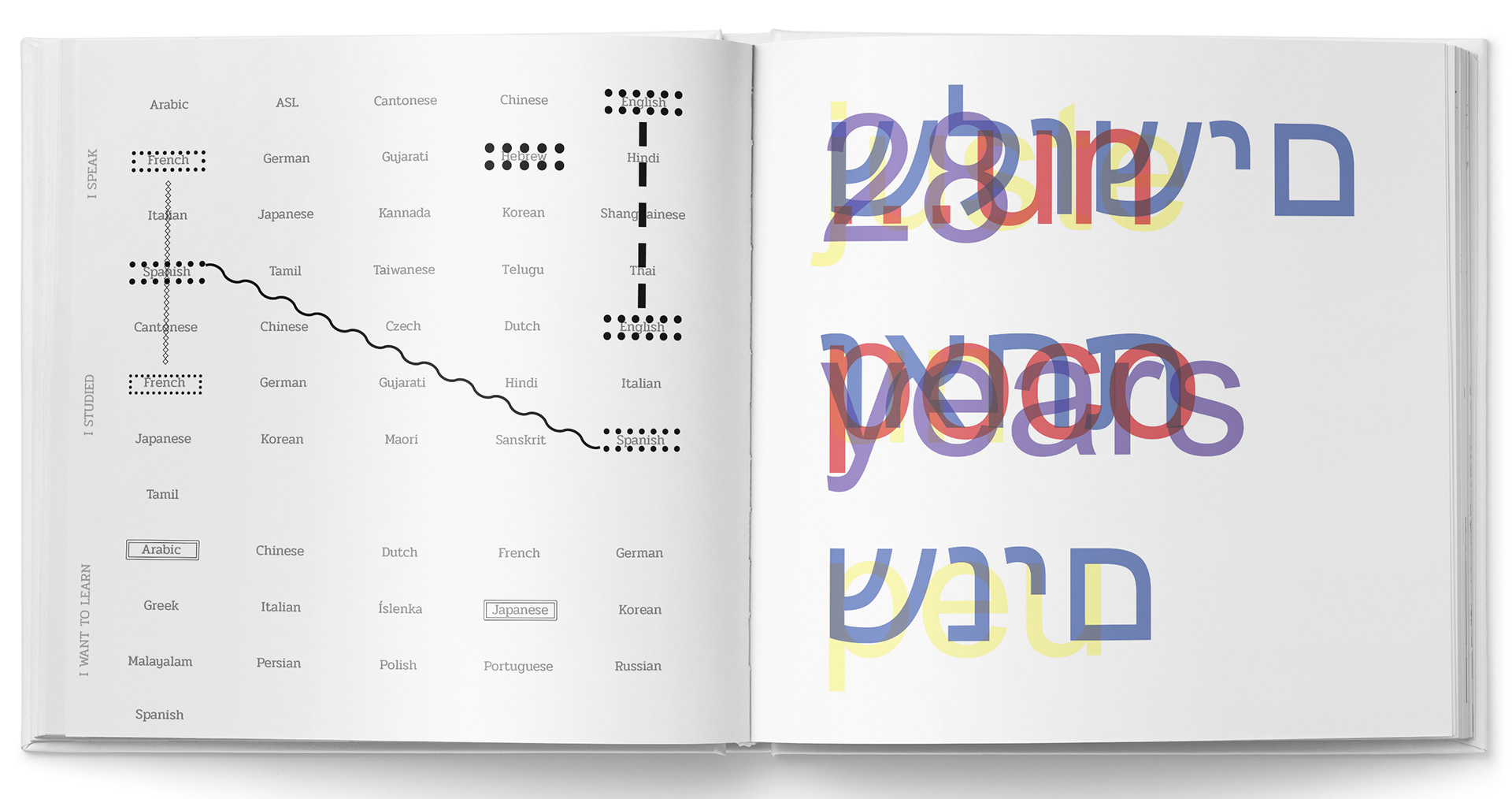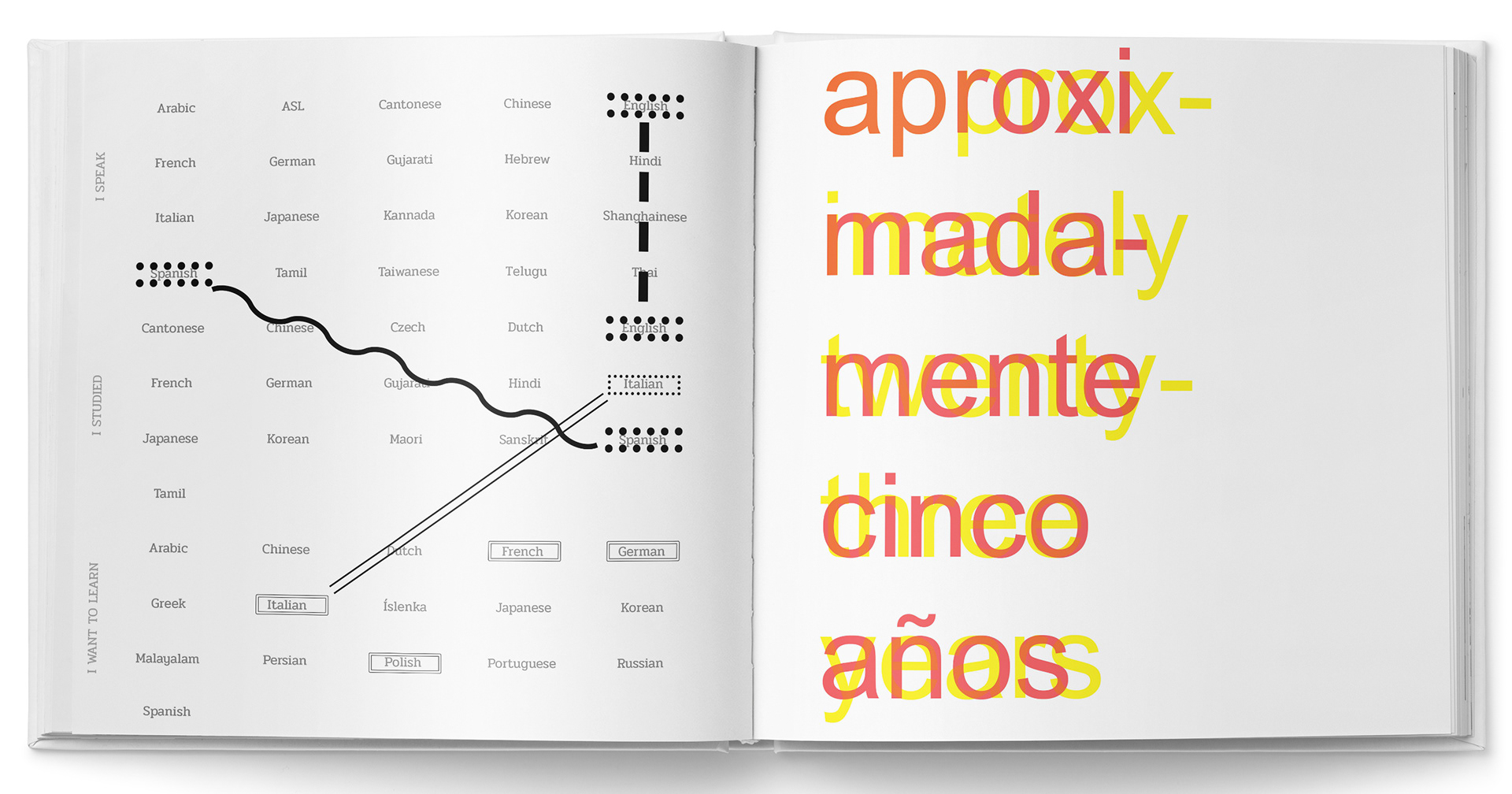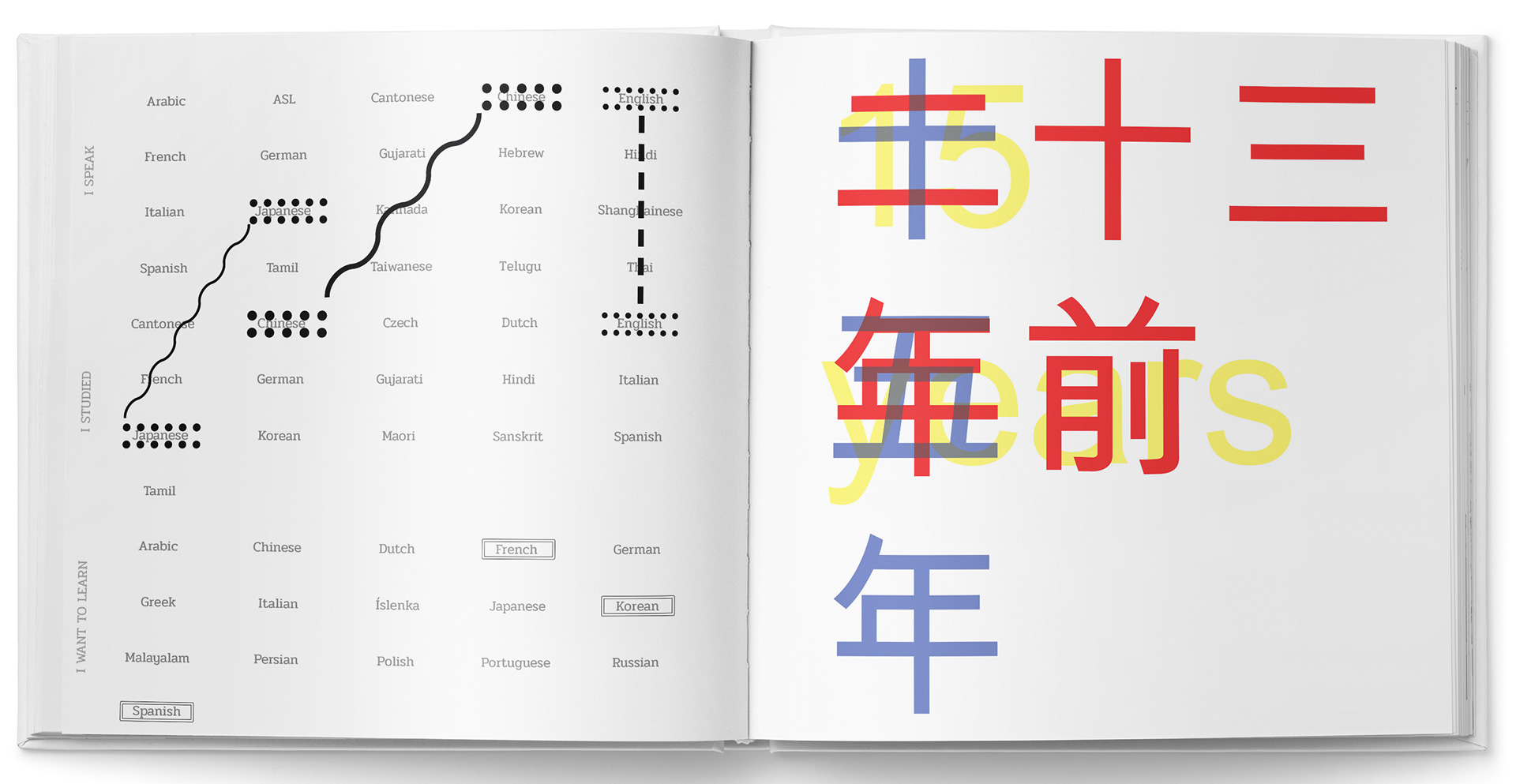 I SPEAK, I STUDIED...
The final concept is a series of posters that illustrates lists of languages spoken by individuals. Each poster is a collage of text which describes how long each respondent have spoken each of their languages.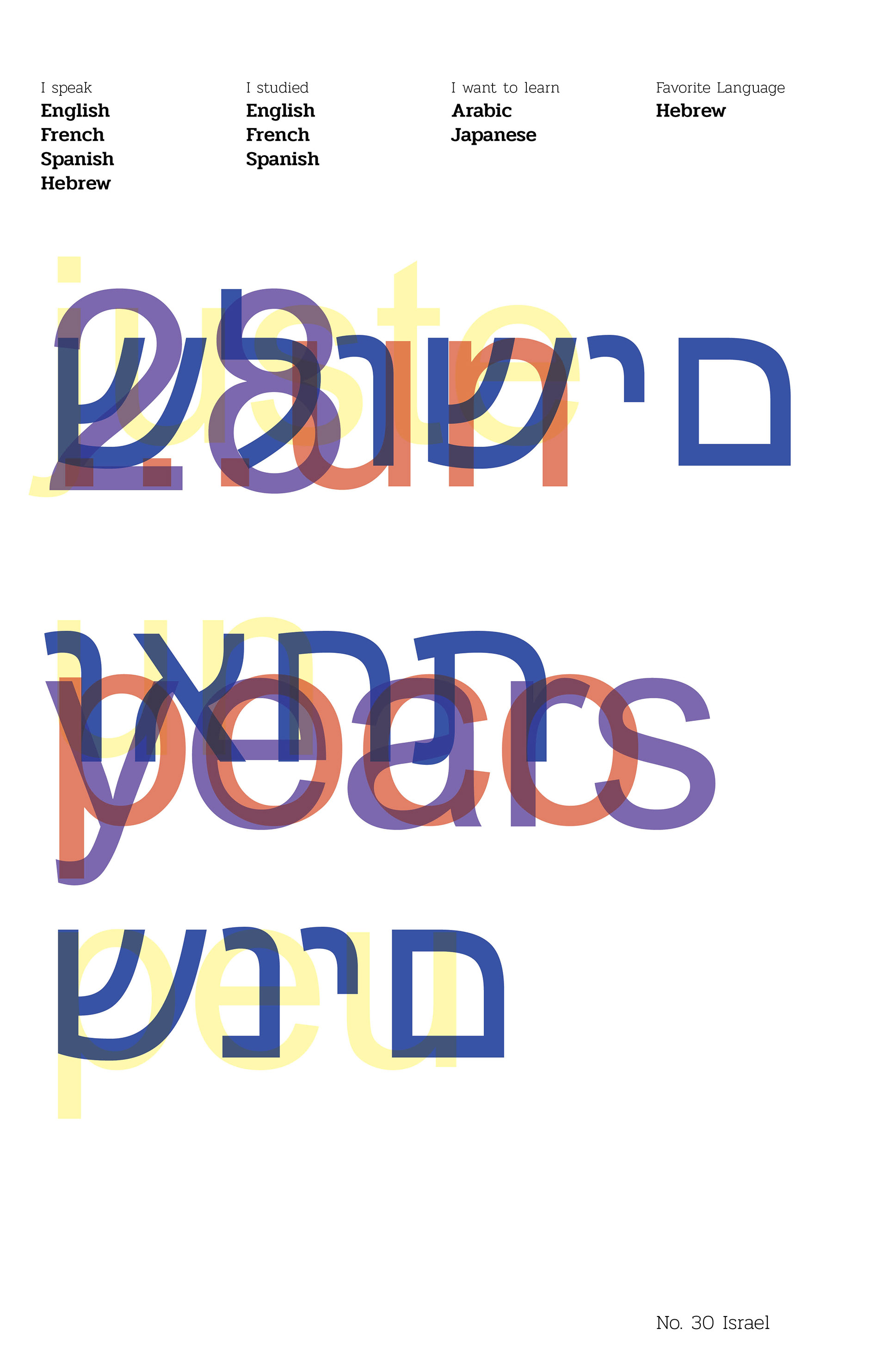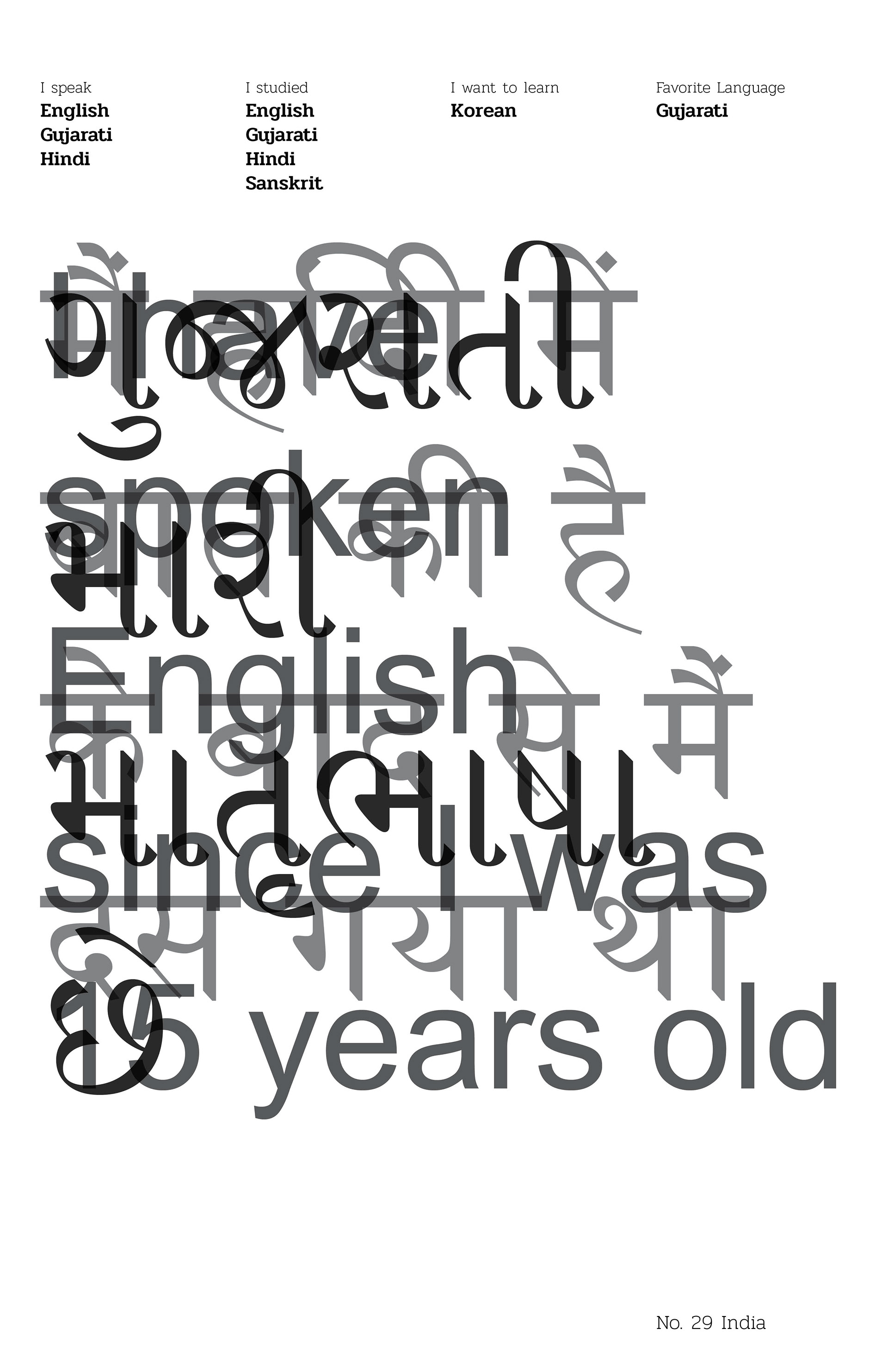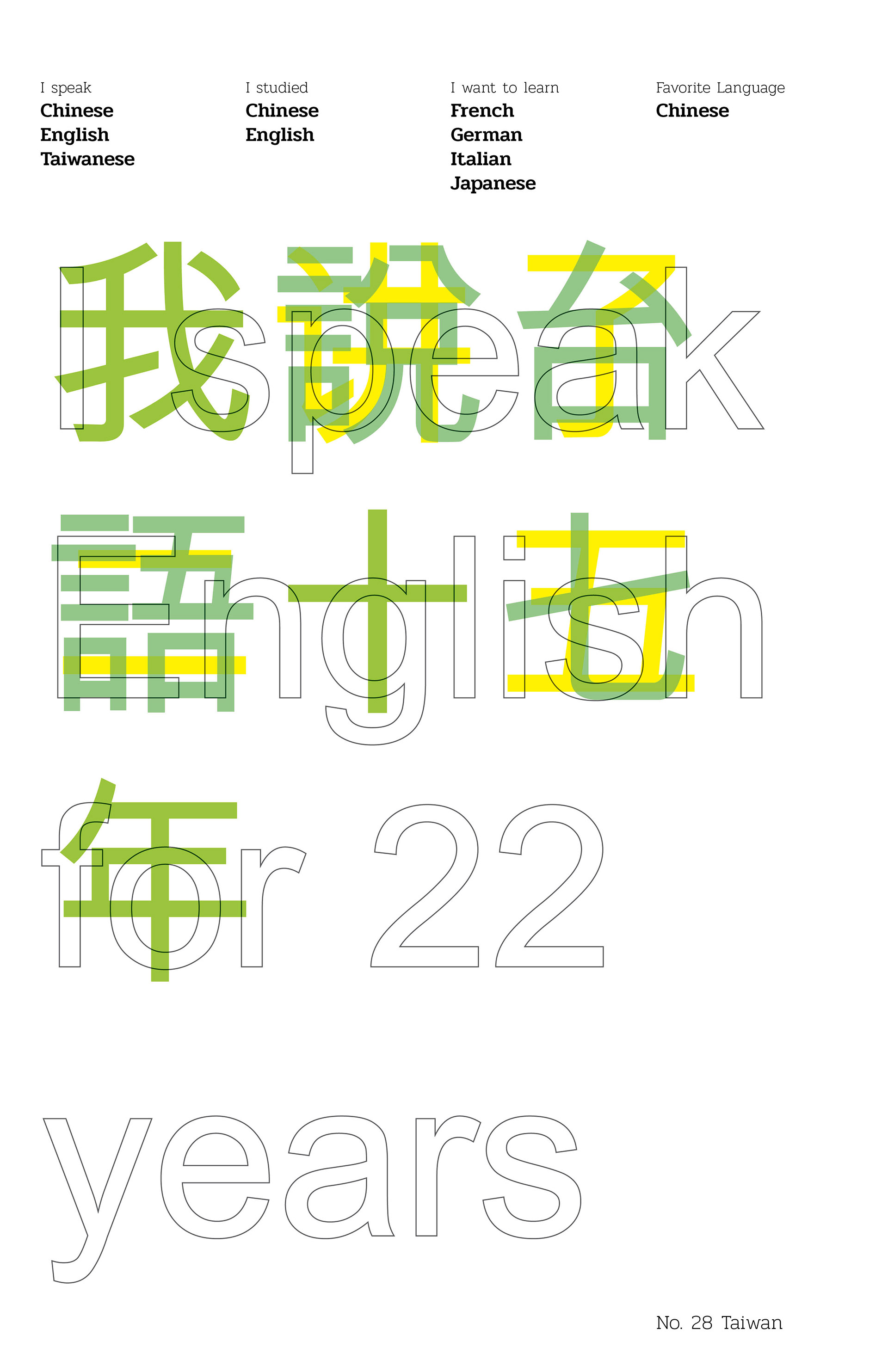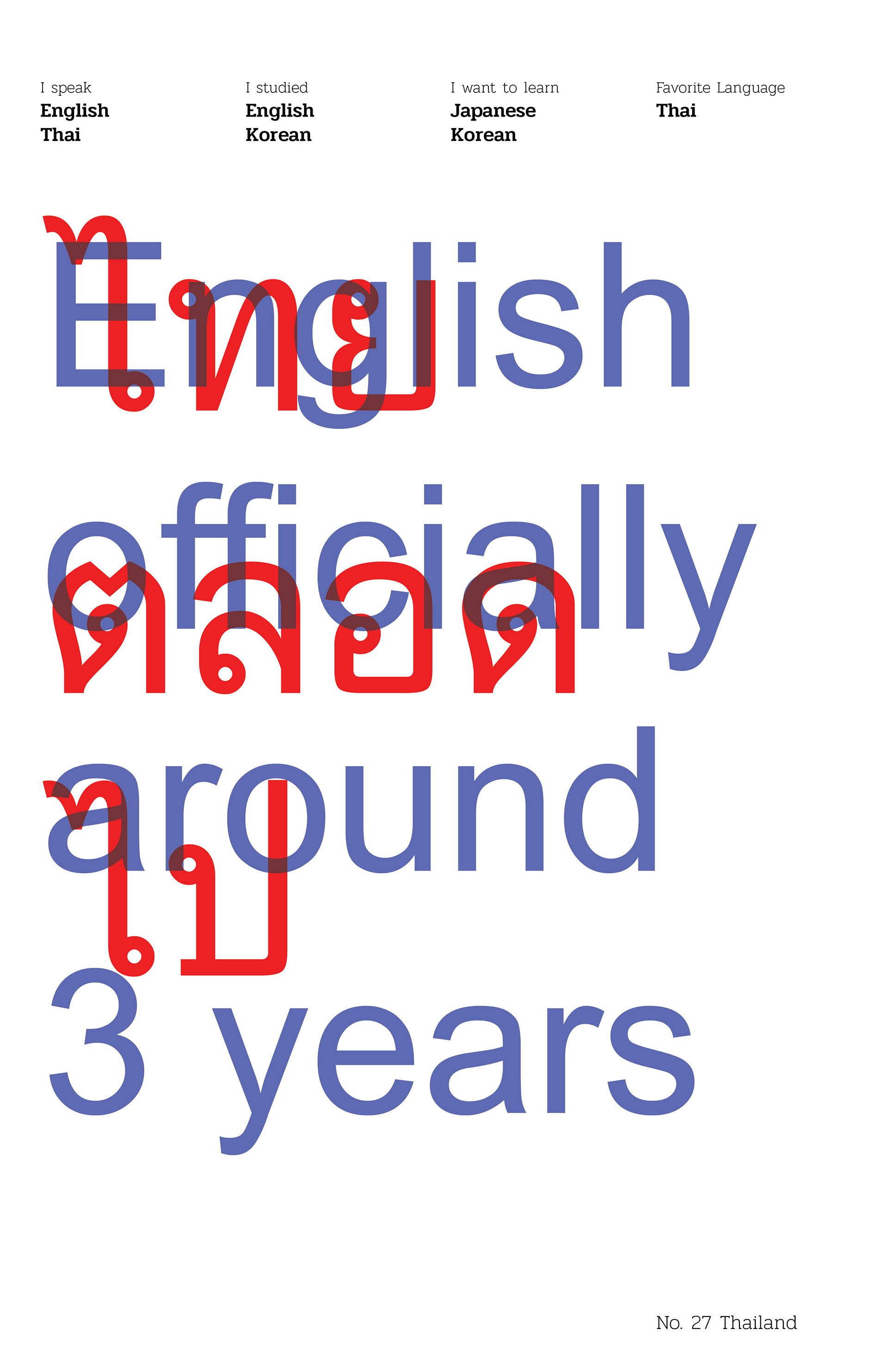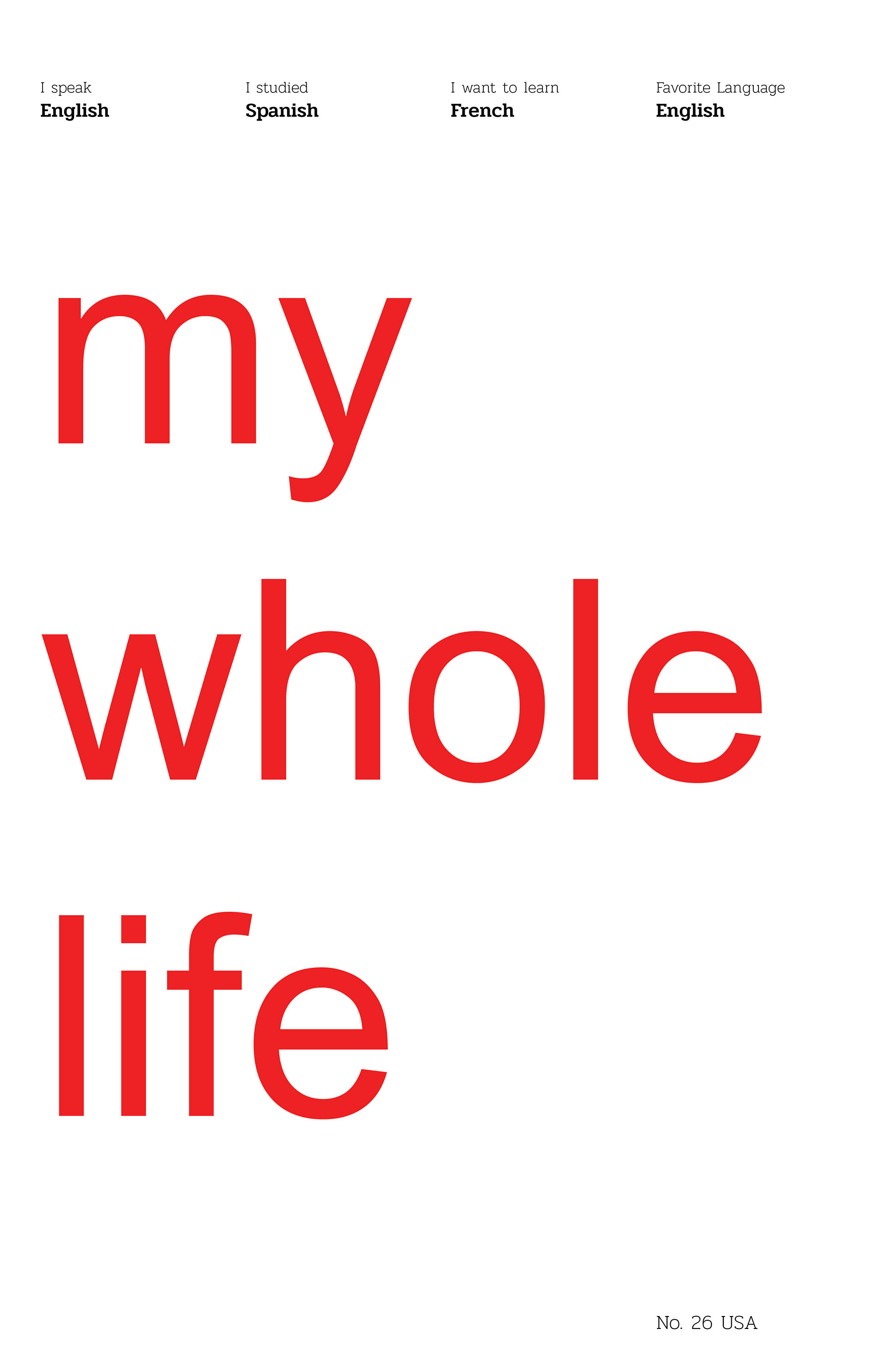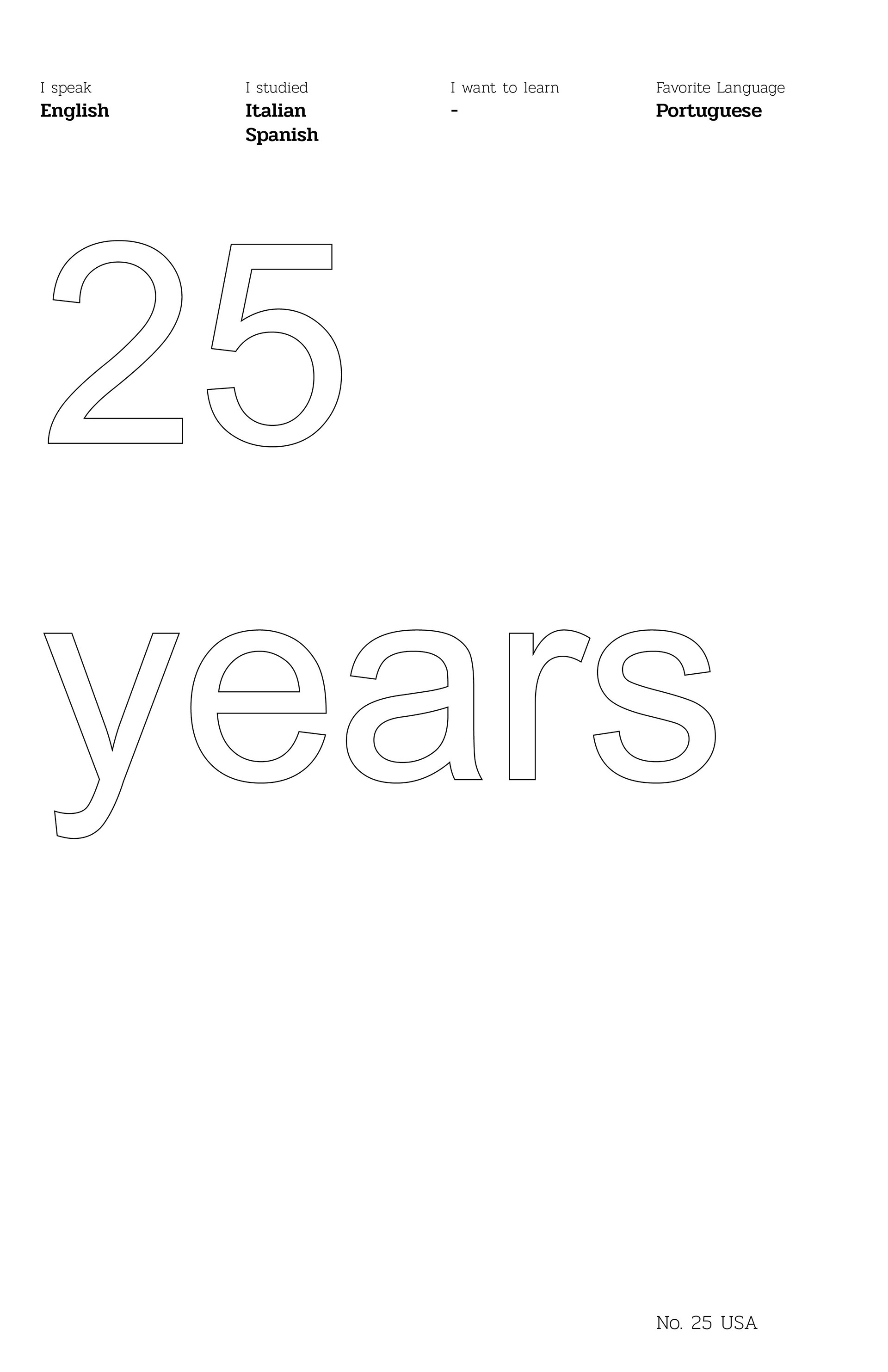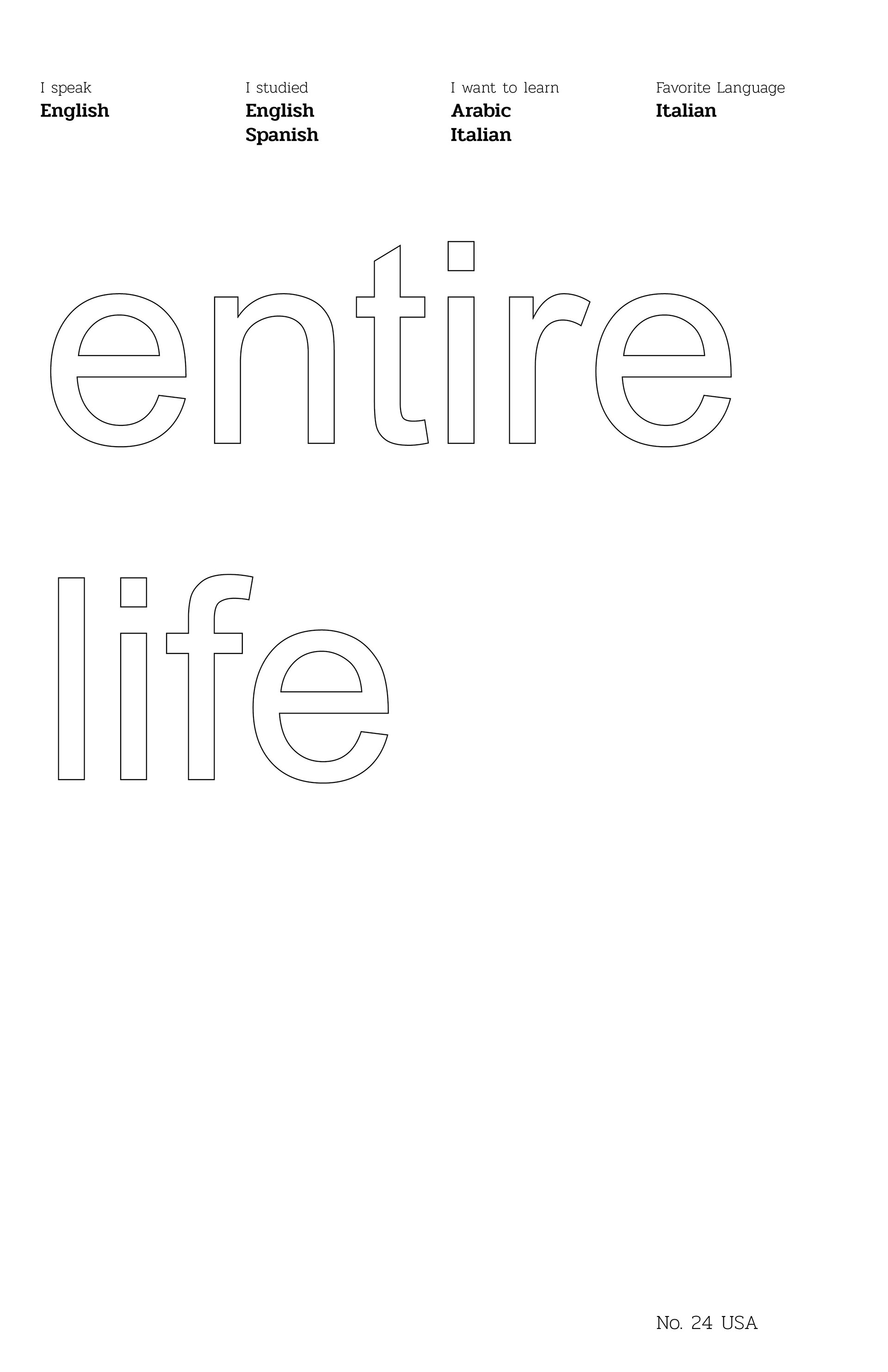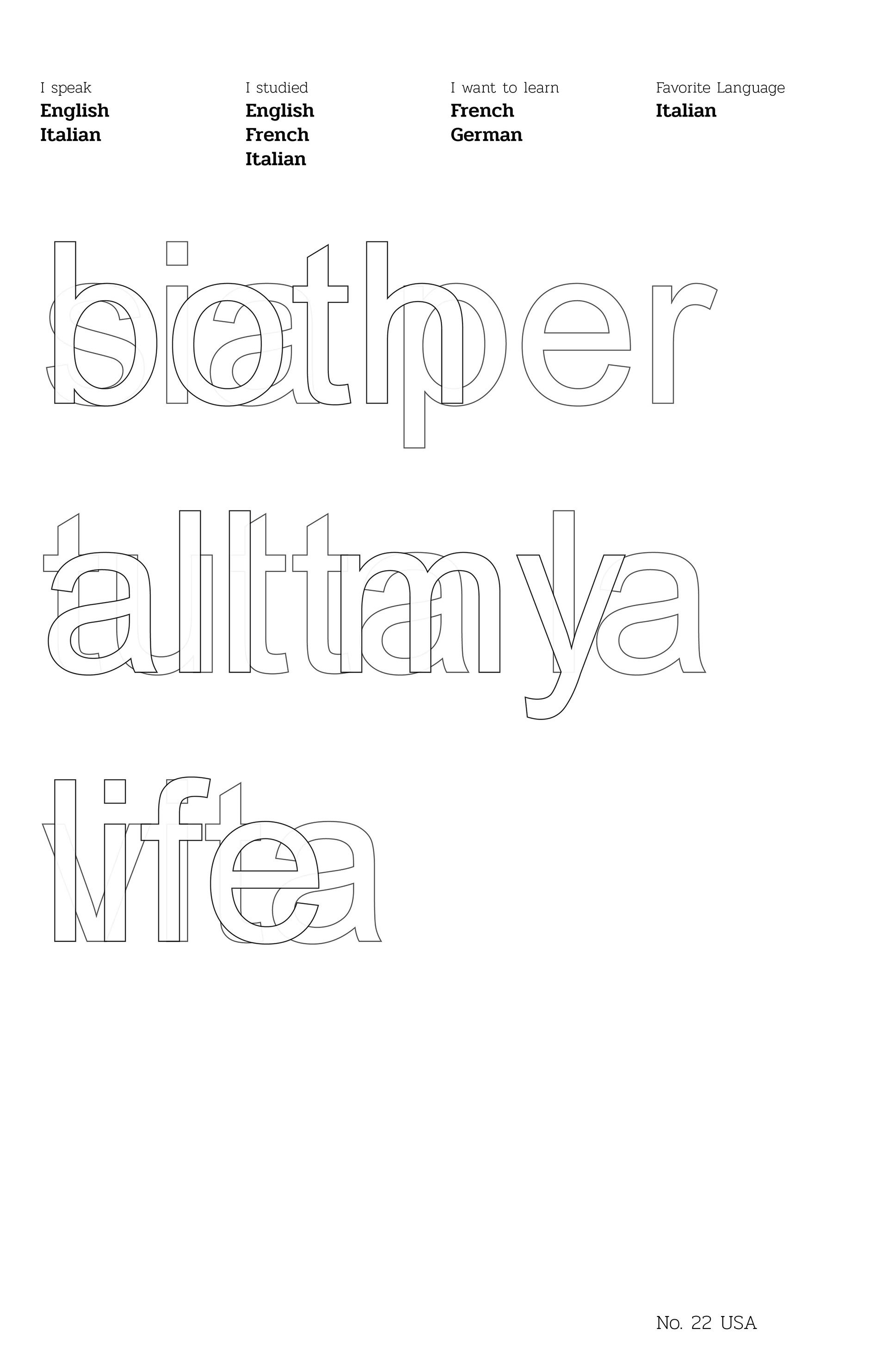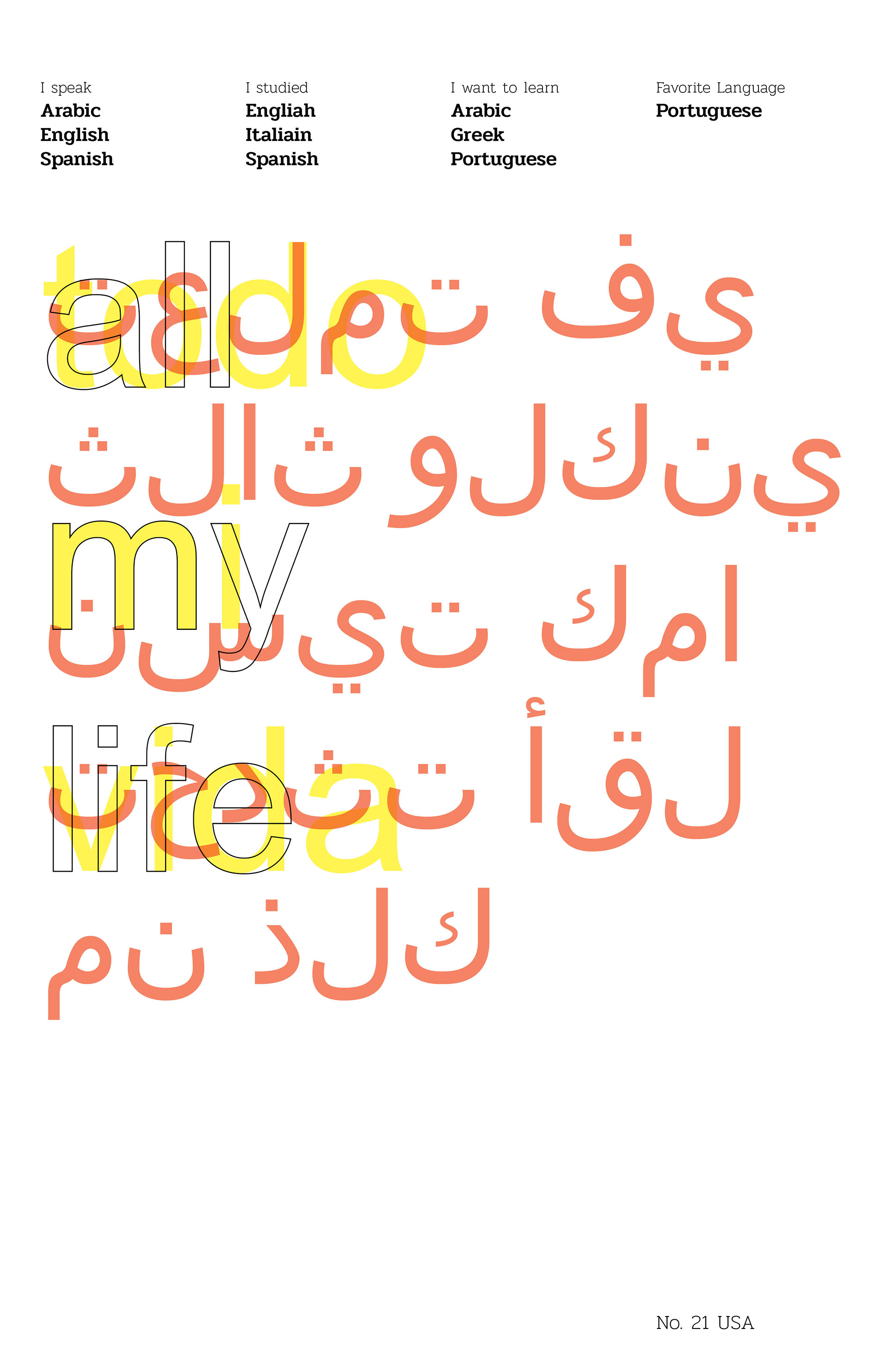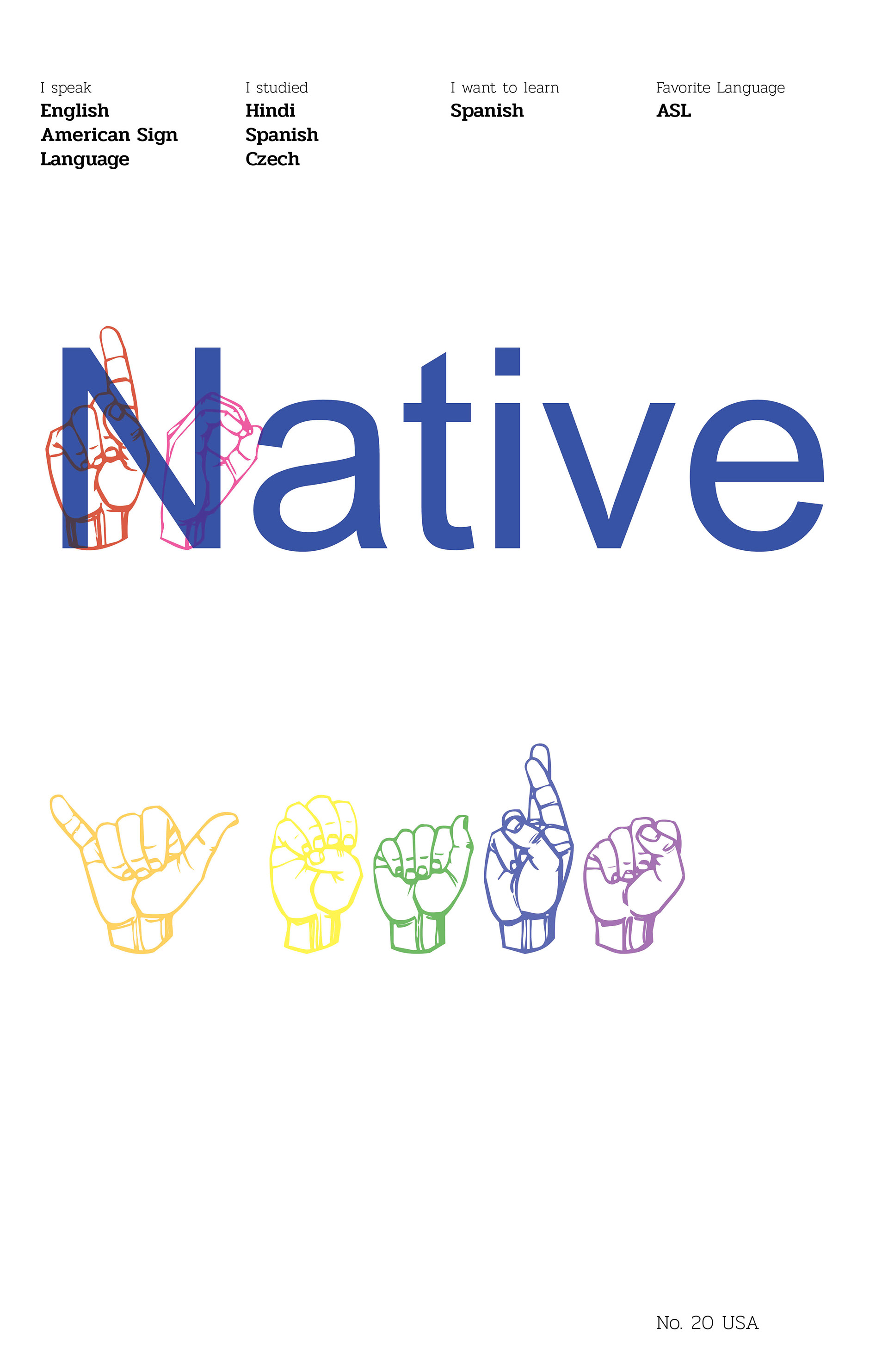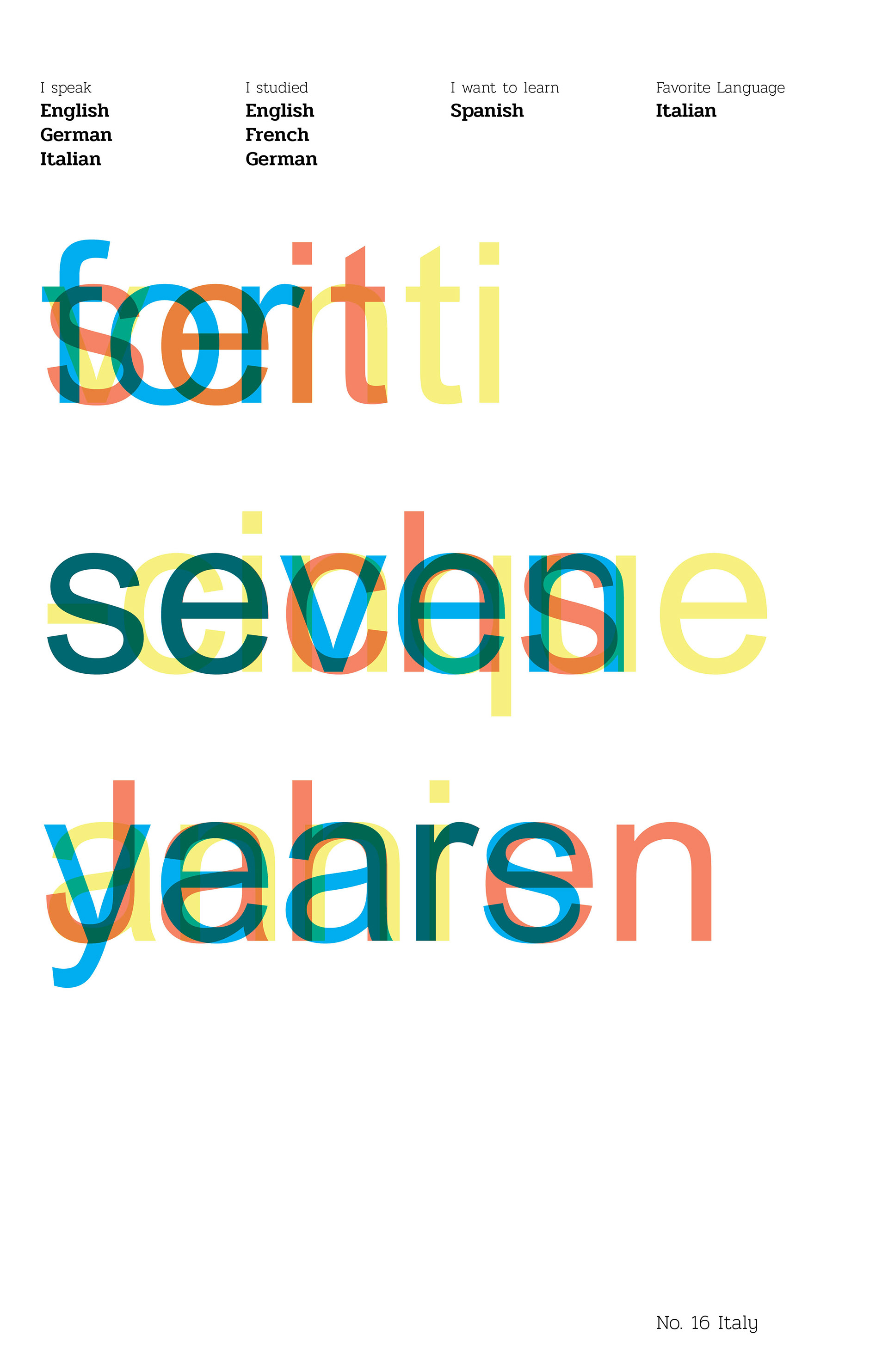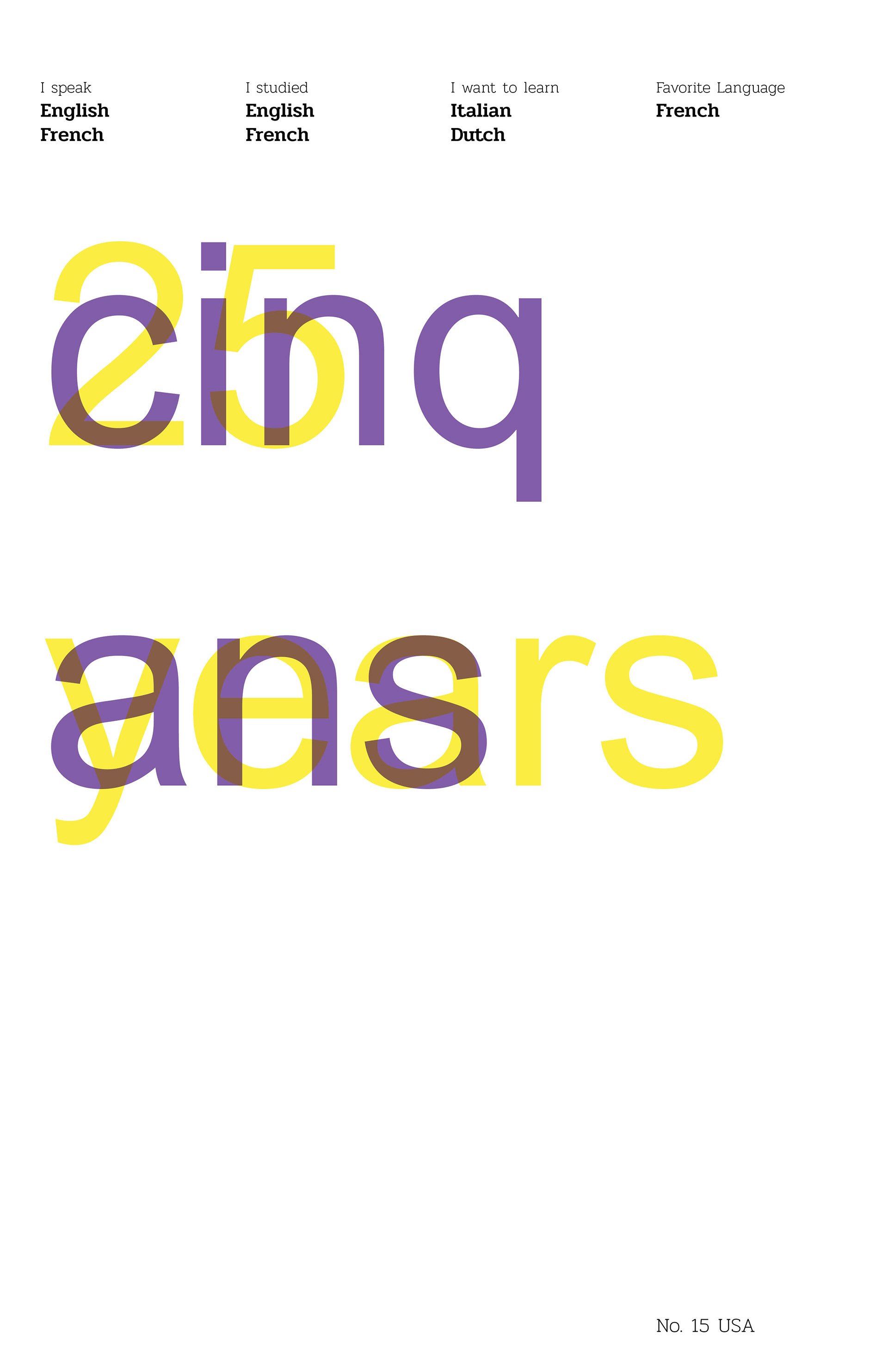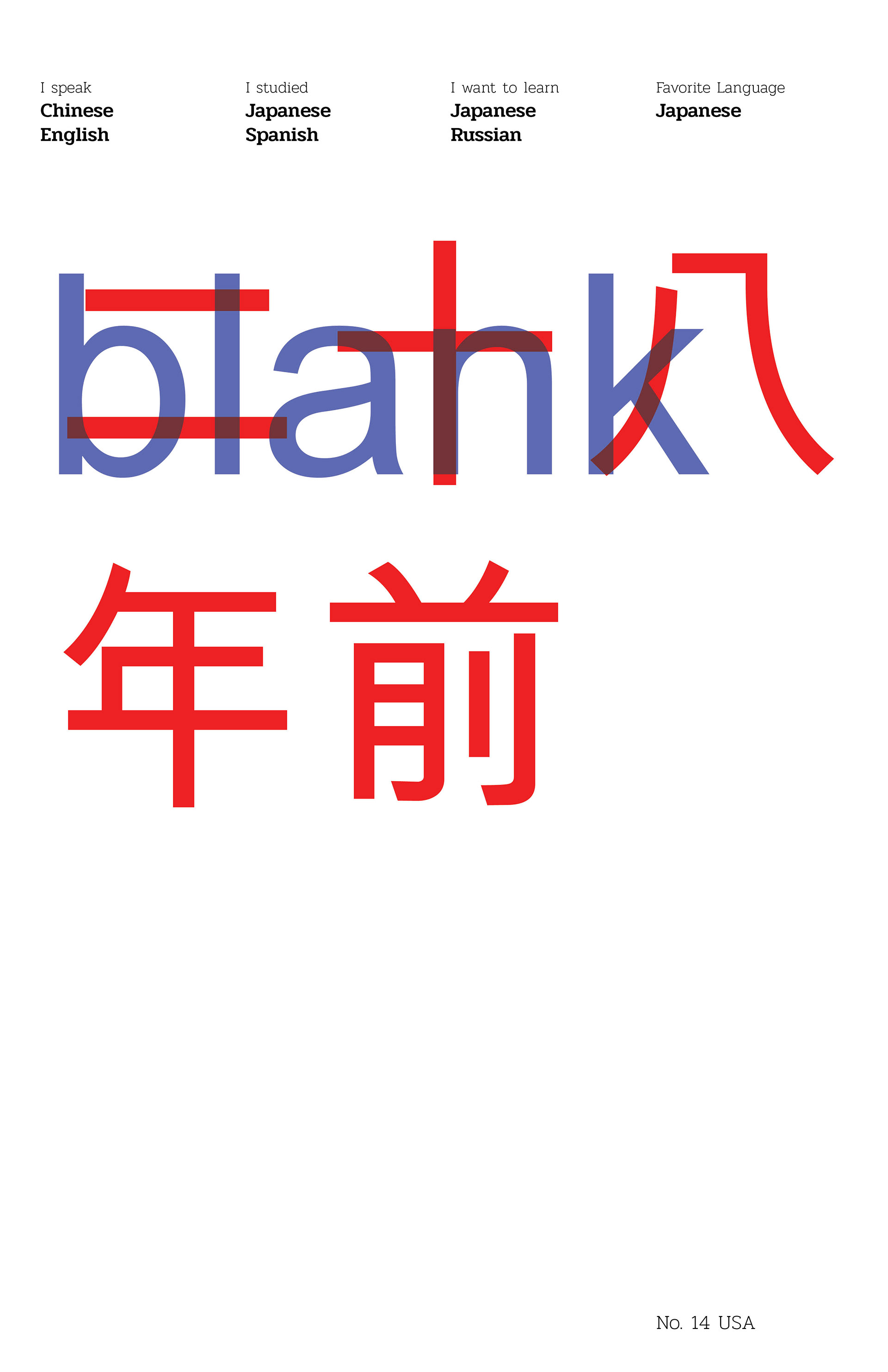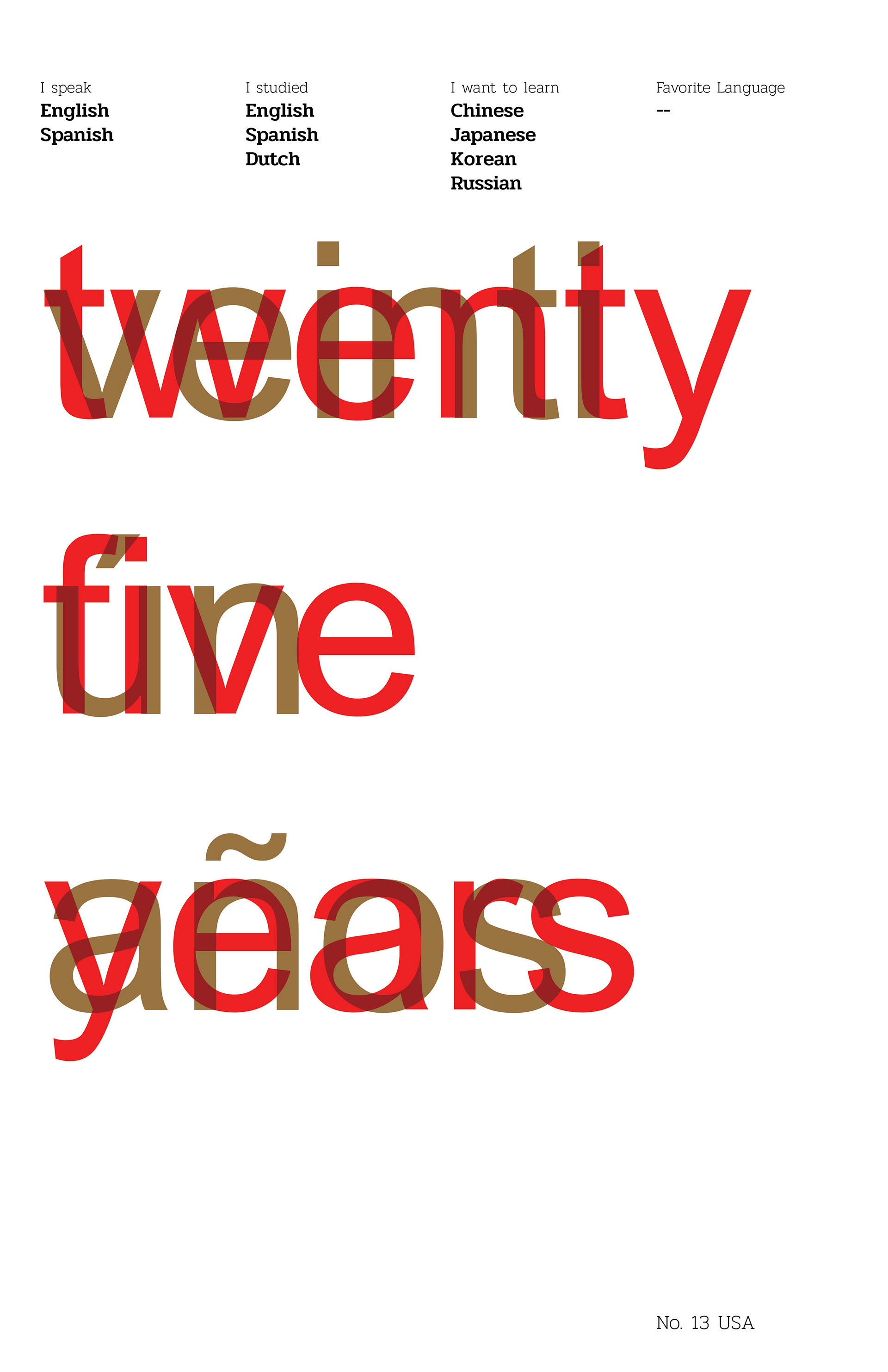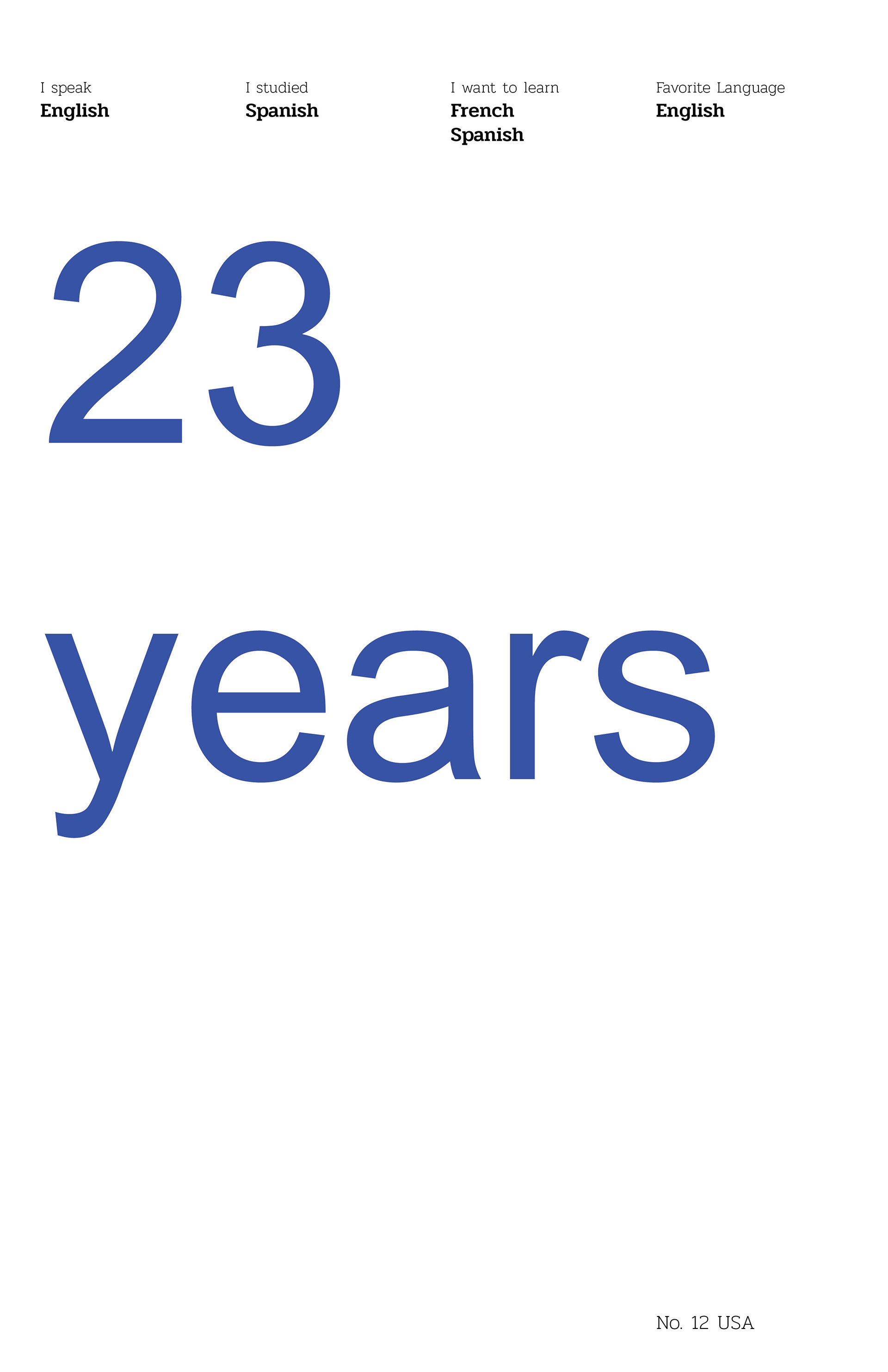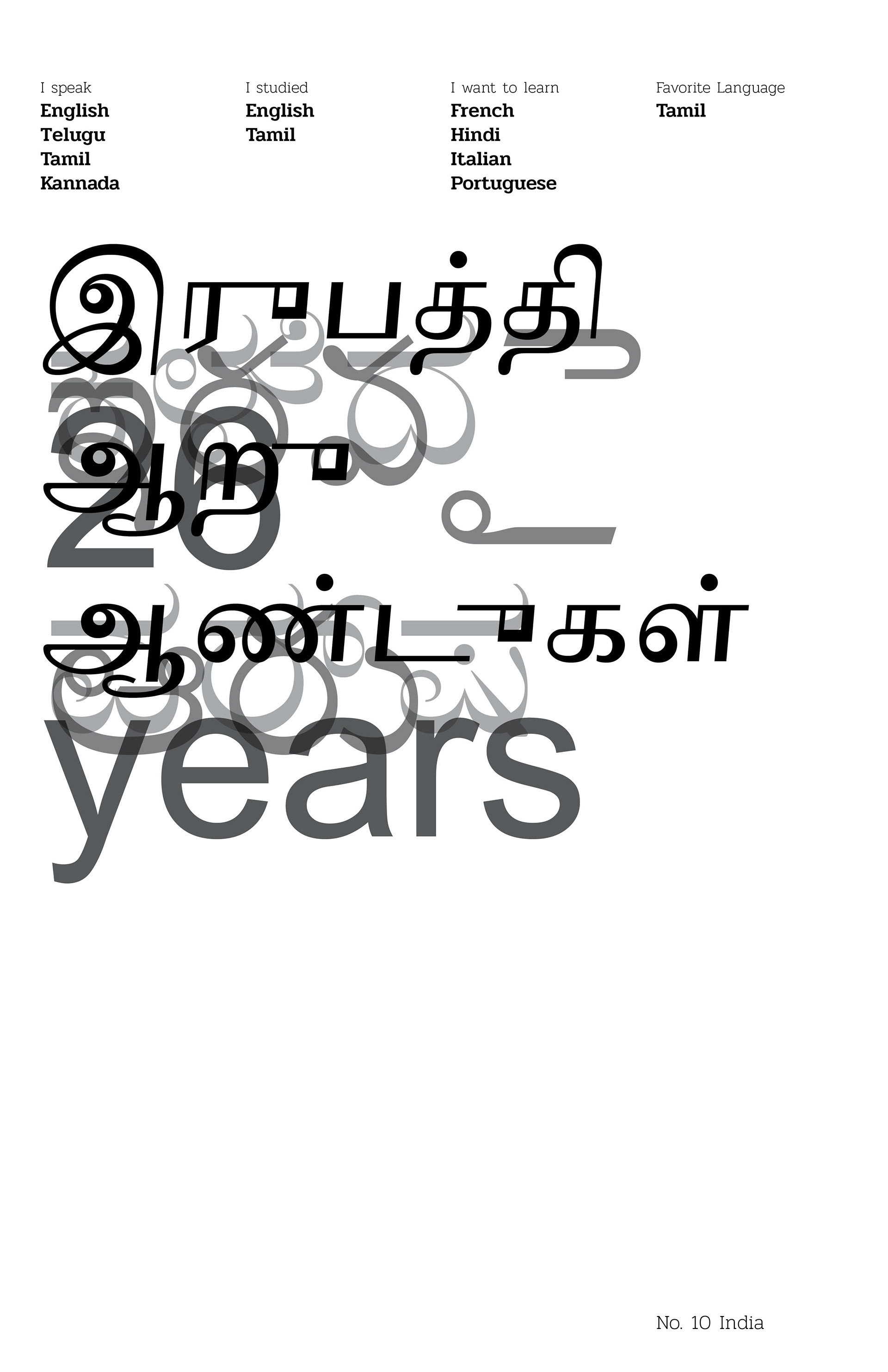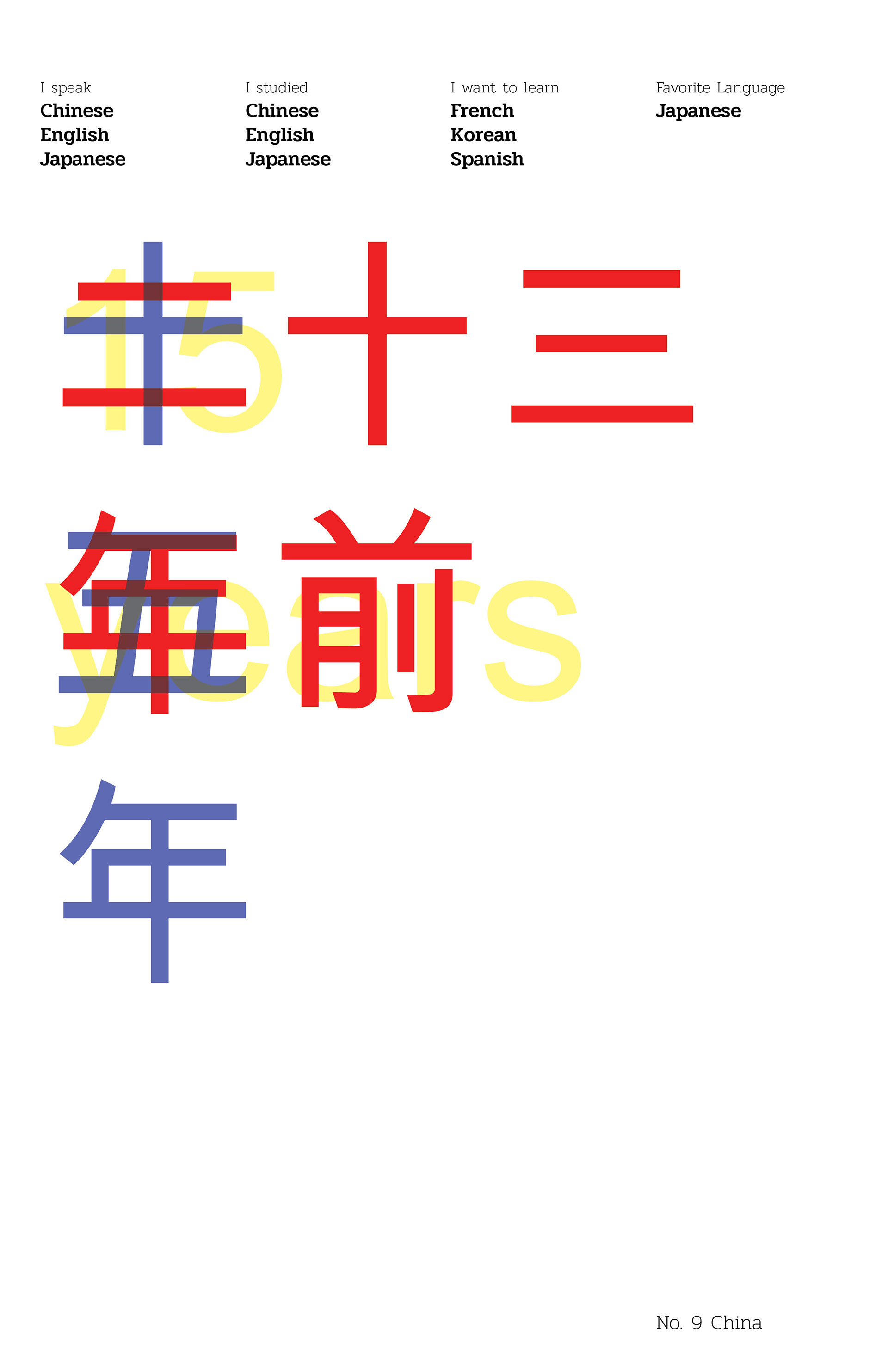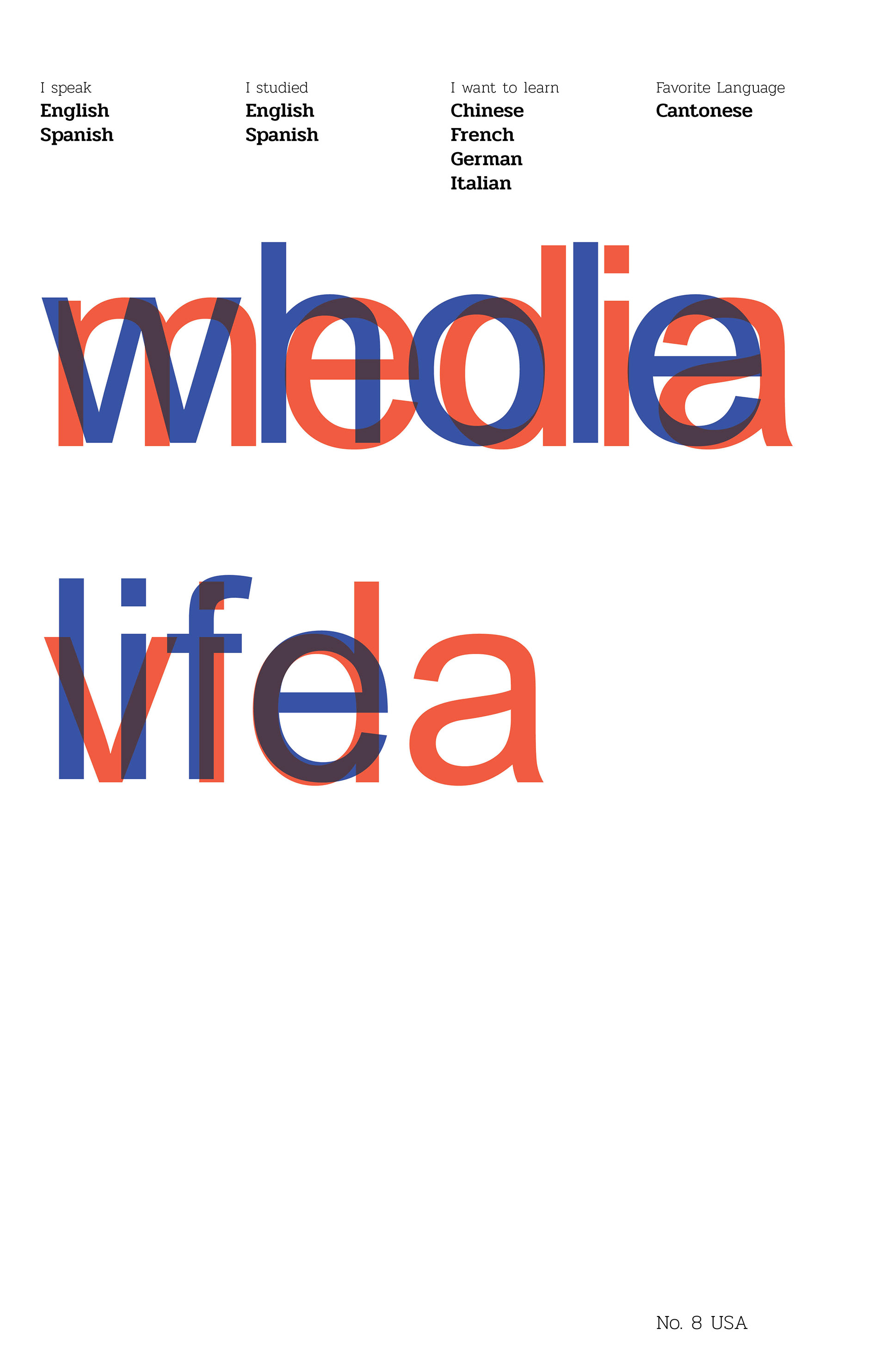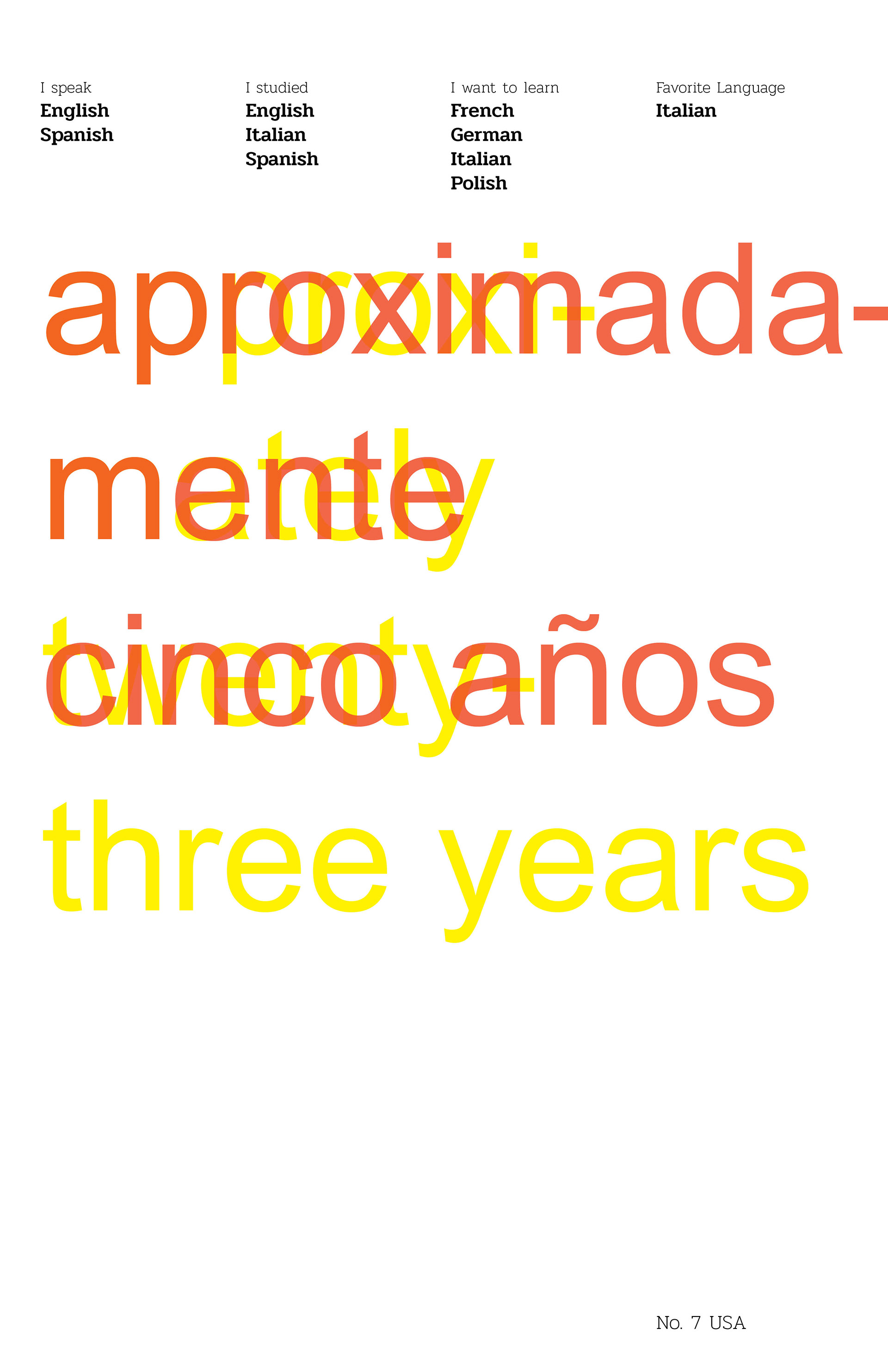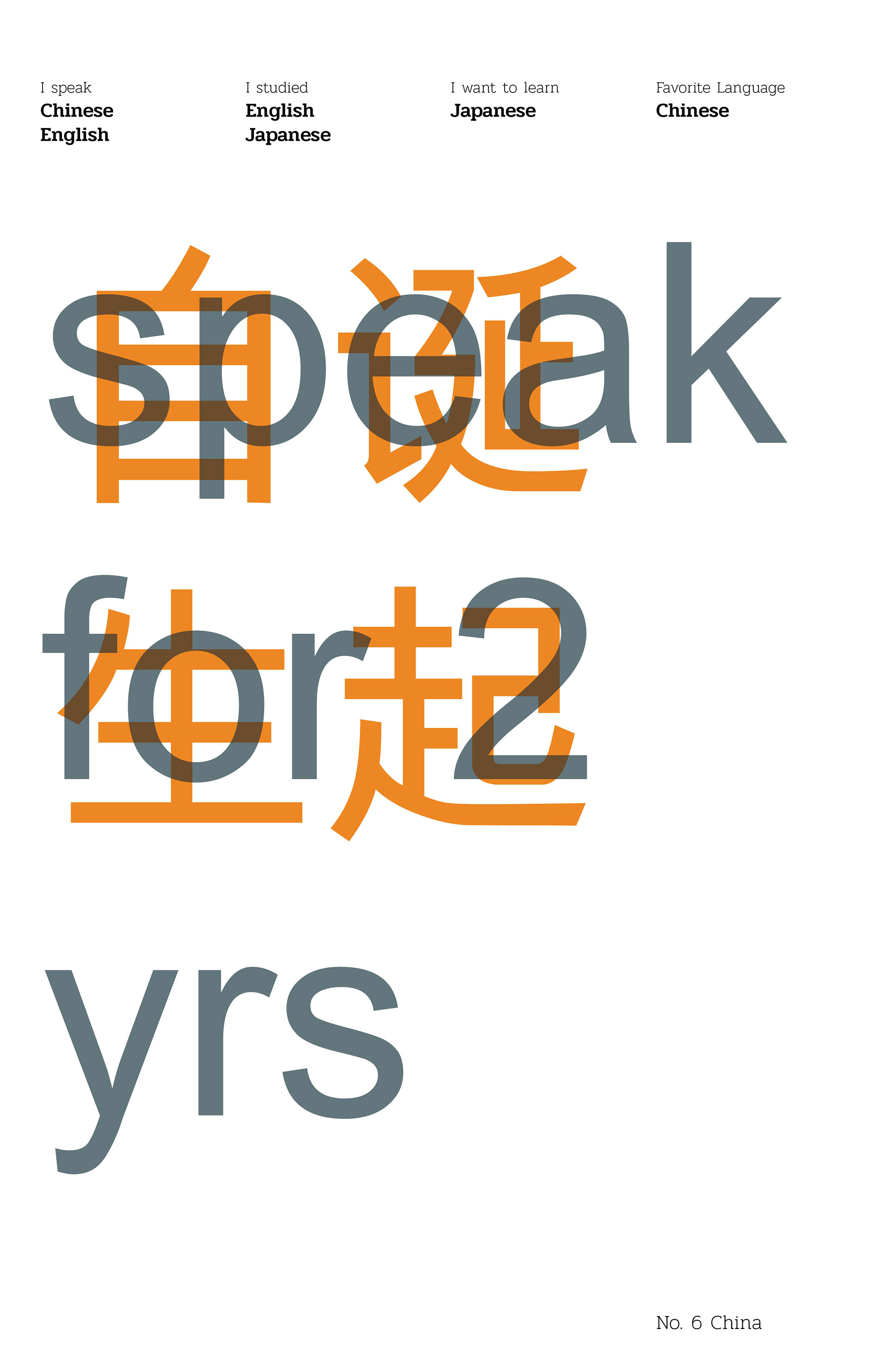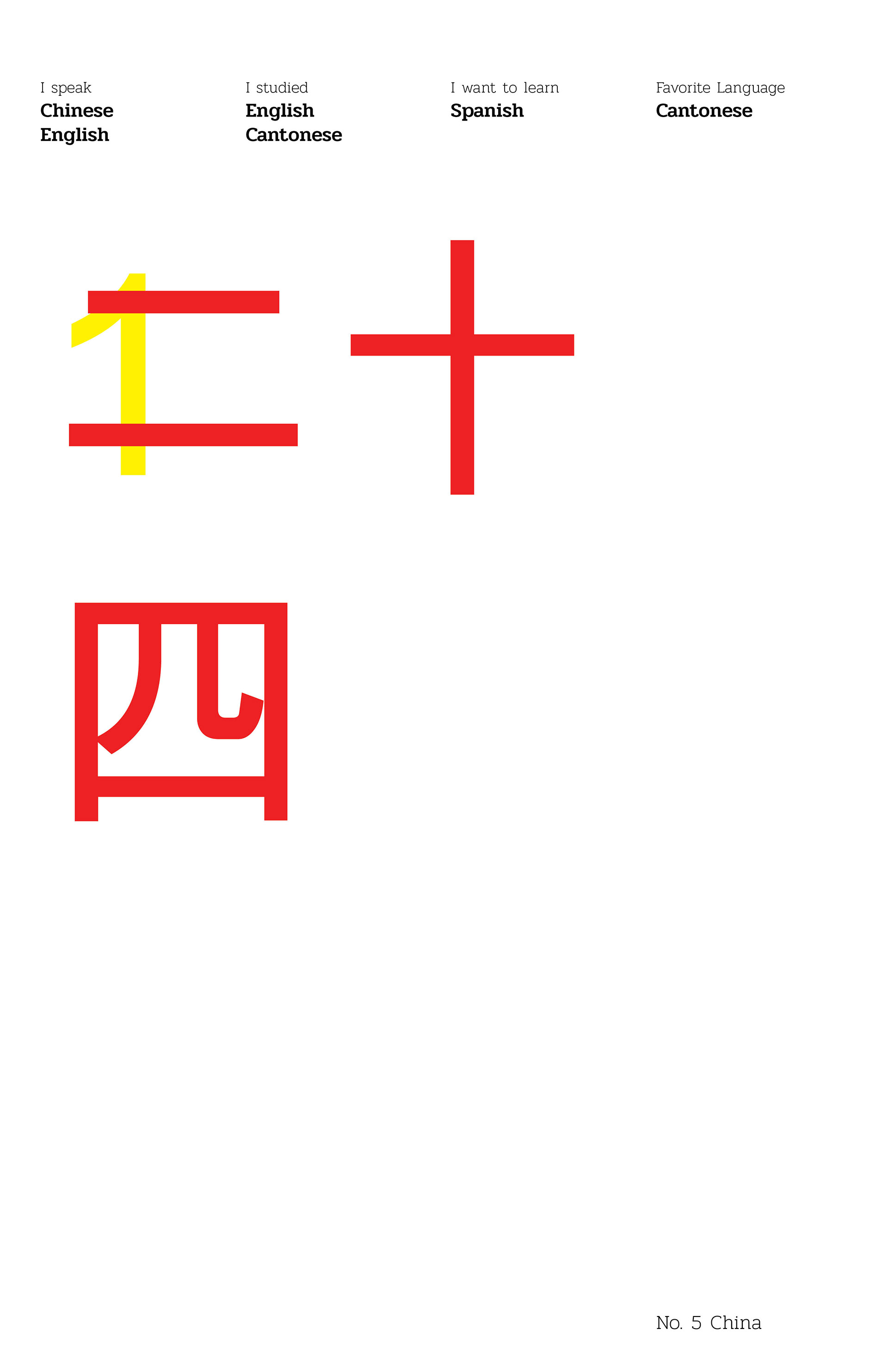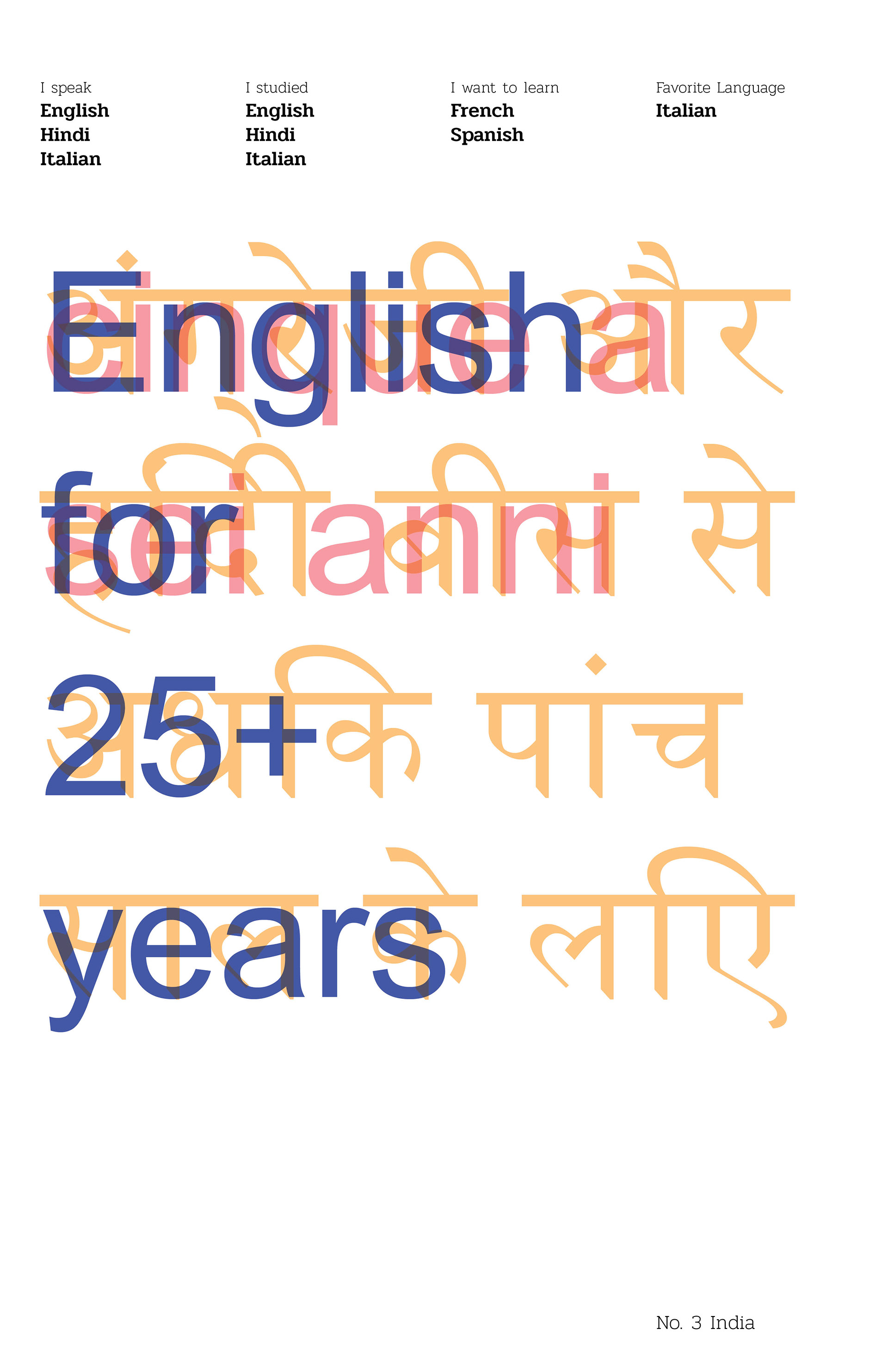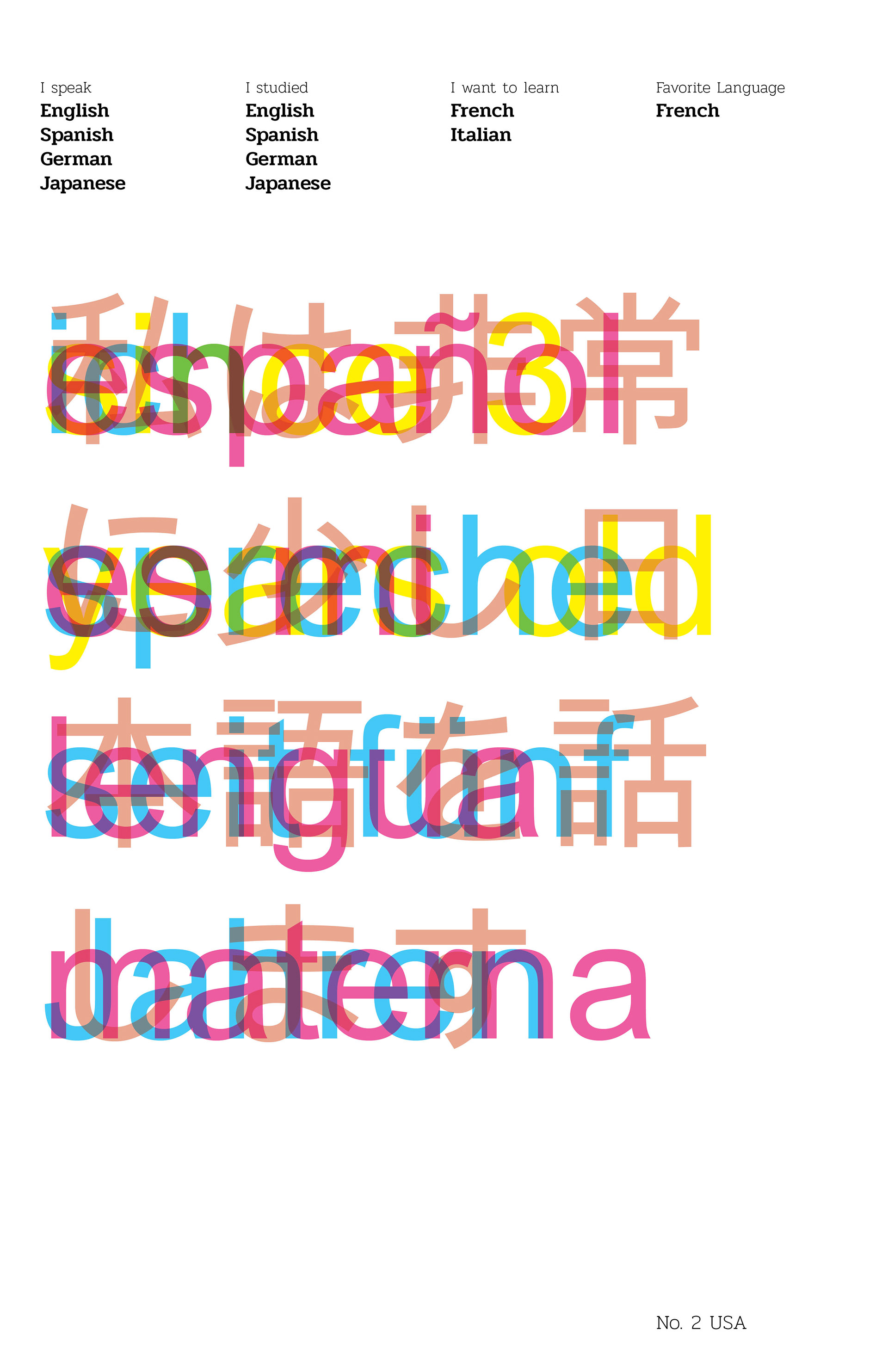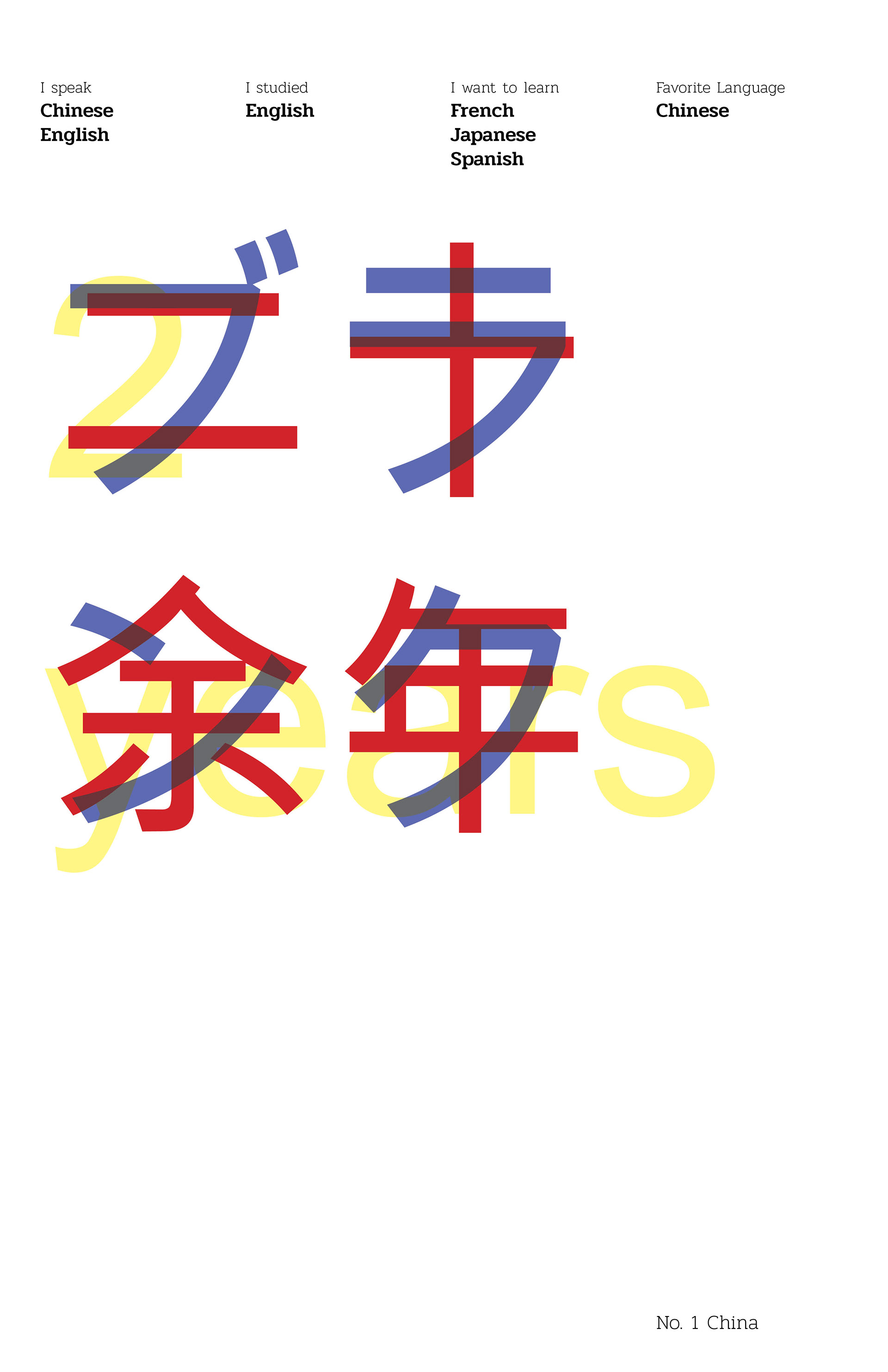 NEXT STEPS
There is one more feature I am currently working on to complete this visualization exercise. This will be updated during the summer of 2017. Stay Tuned.