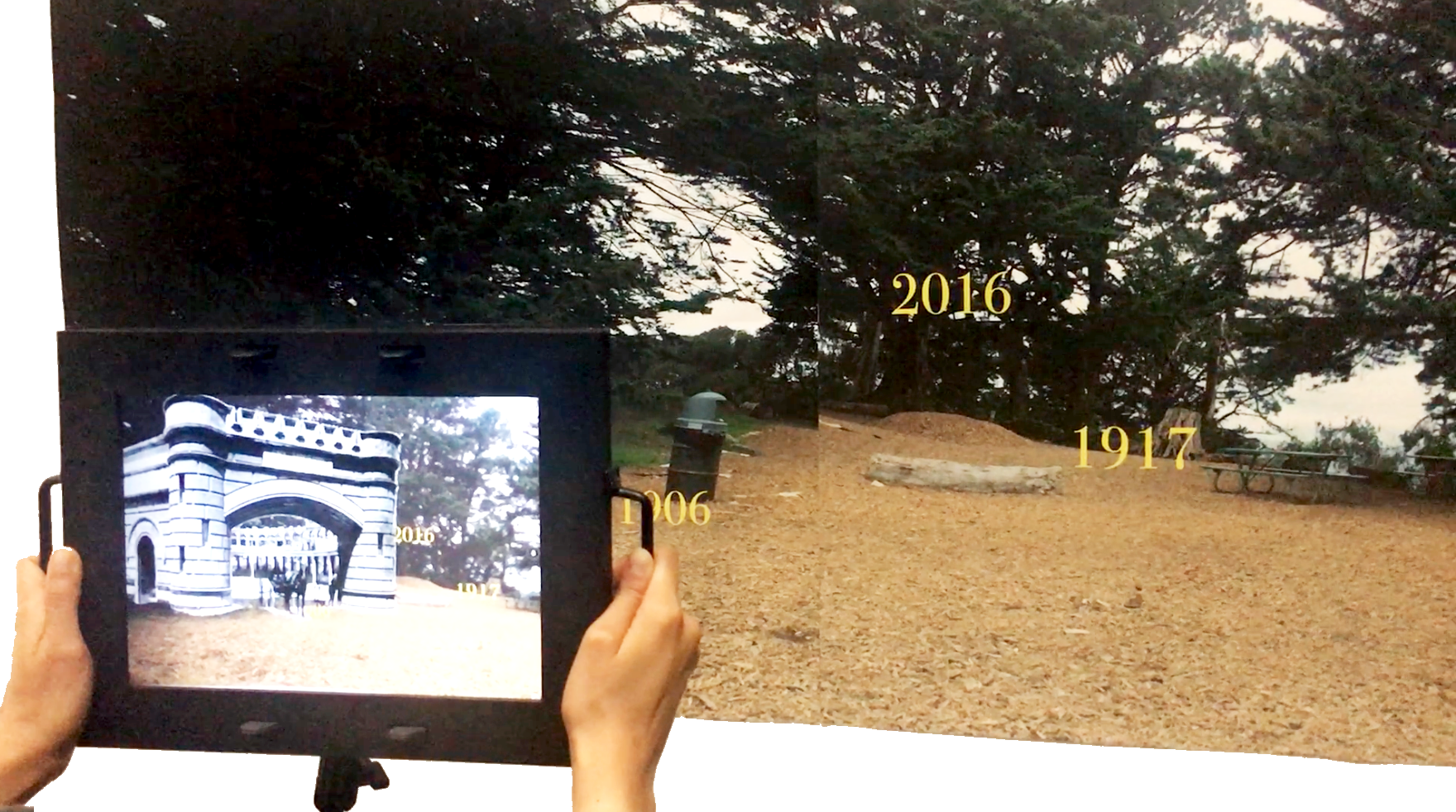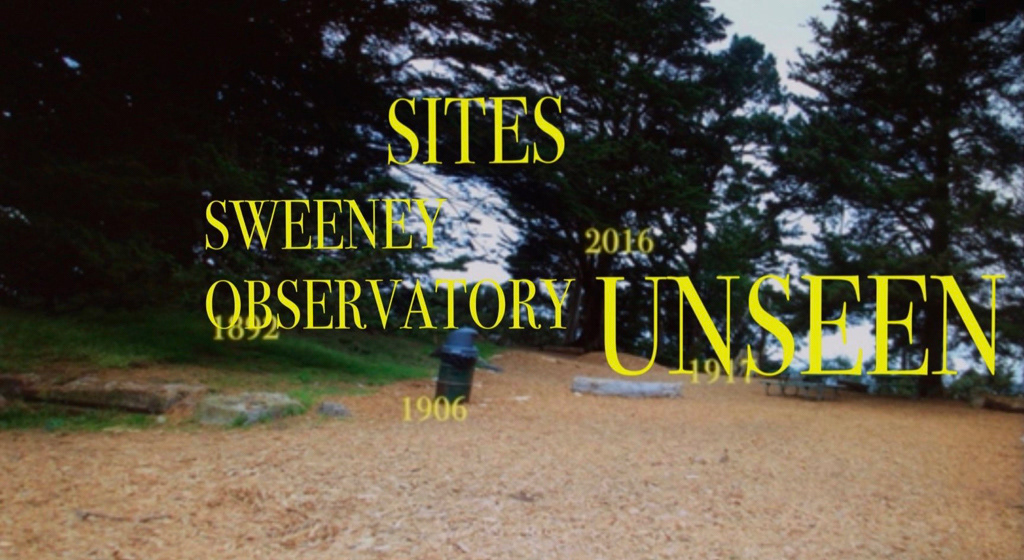 Sites Unseen is an augmented reality experience that allows viewers a glimpse of the Sweeney Observatory of 1906. This project takes on the task of bringing the Colosseum from the 19th century back to life. This installation enlivens the picnic space at Strawberry Hill at Golden Gate Park by offering visitors a chance to "see" a lost architecture.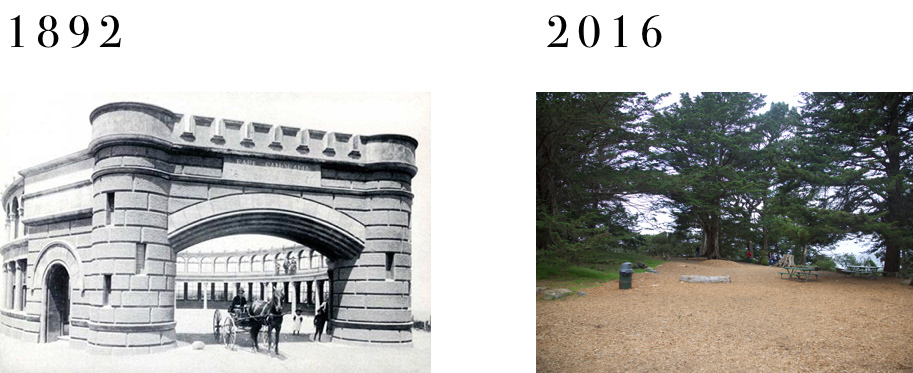 Absent Architecture
Strawberry Hill has always been a picnic destination, but without its architecture, space is just a void of the imagination. The construct was originally designed to be a picnic destination, with grand views of the Sand District, until it's unfortunate demise from the 1906 earthquake. It was not long until the identity of the Colosseum disappeared entirely. No park map today acknowledges its existence of the architecture (or its remains).

Design Challenge
How might we provide park visitors a glimpse of the past?

Physical Prototype
When it comes to designing any kind of interactive, my process tends to include some degree of literal making: In this case, I made a window. This first iteration acts as a metaphor for visitors to physically pull an image from the past so that the framed space acknowledges what was once there.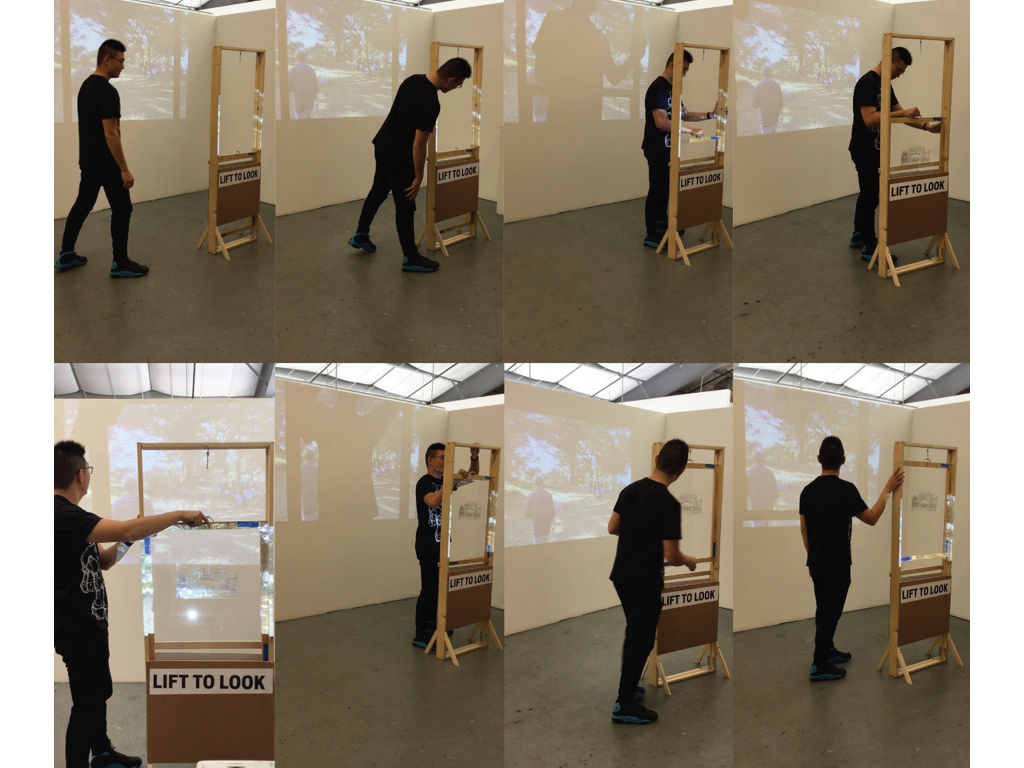 After receiving mixed reviews from my window prototype, it was time to implement real AR technology into a framed interactive that would help the user target and discover this absent architecture on site: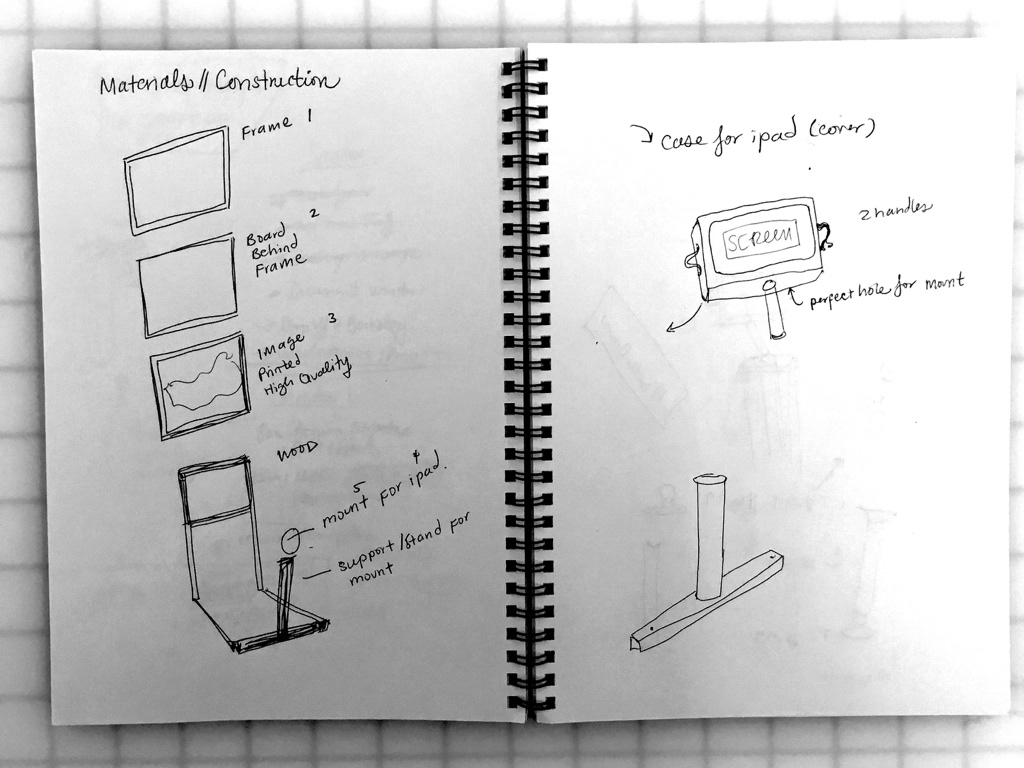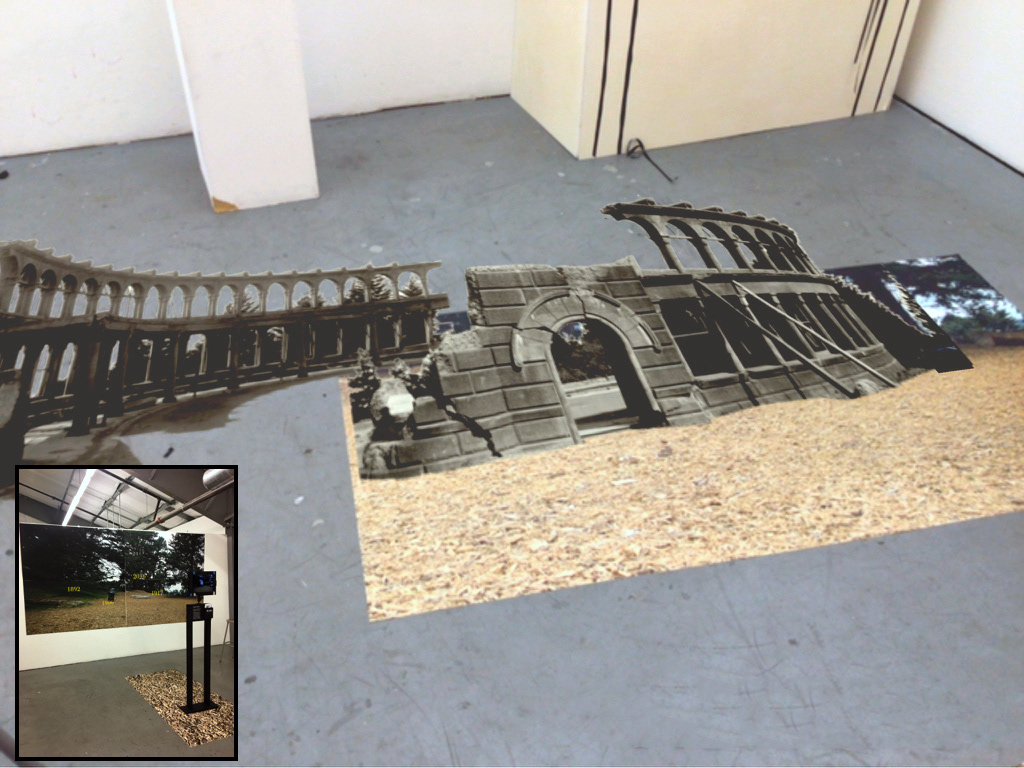 Exhibition at Gray Area Technology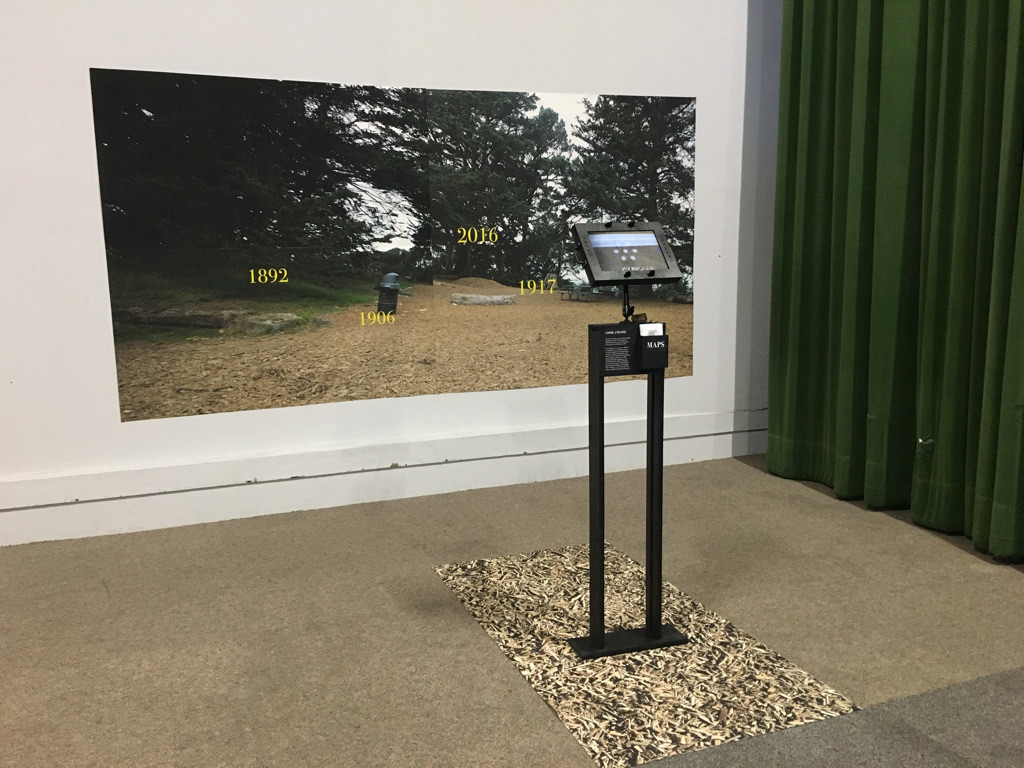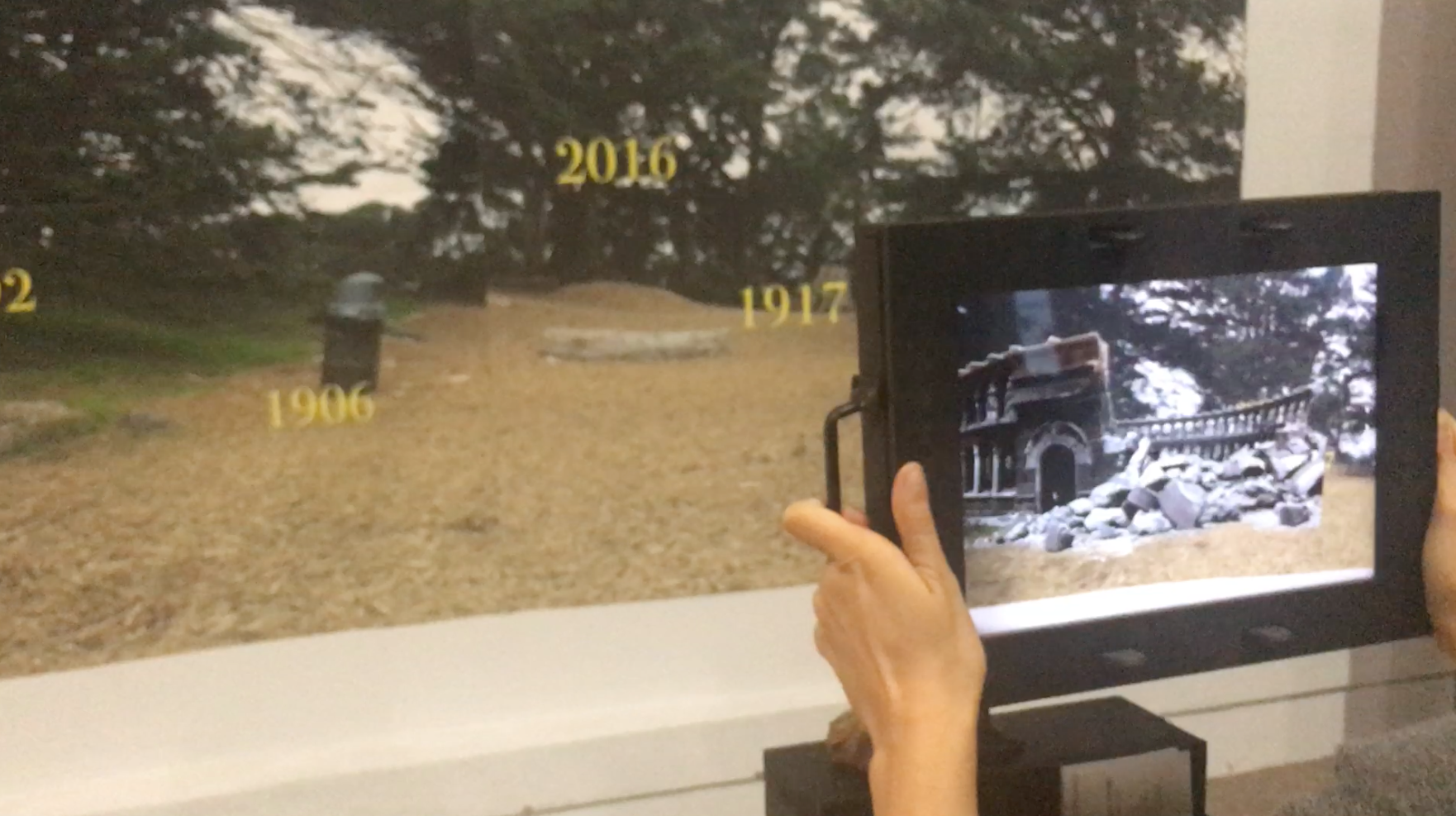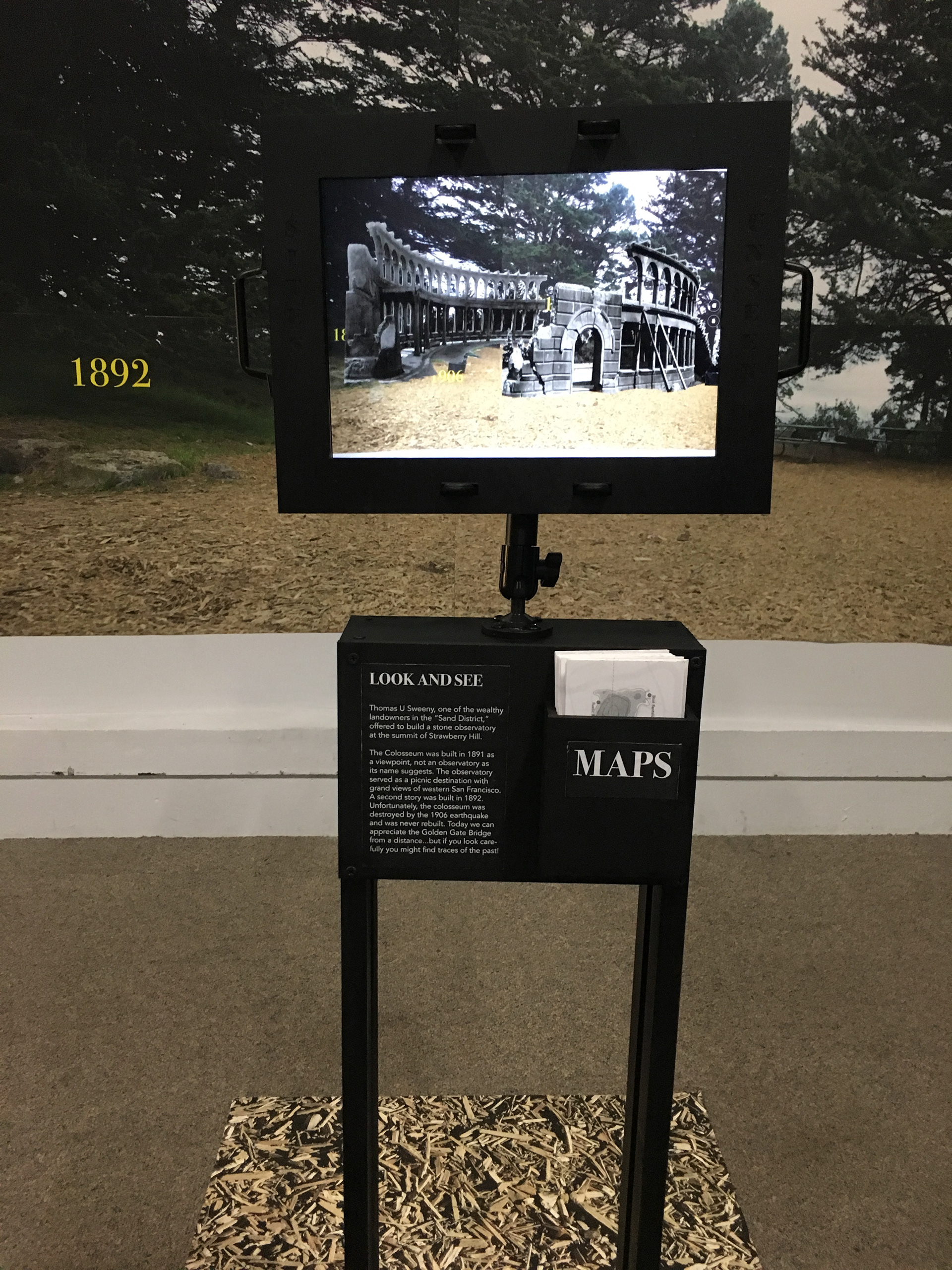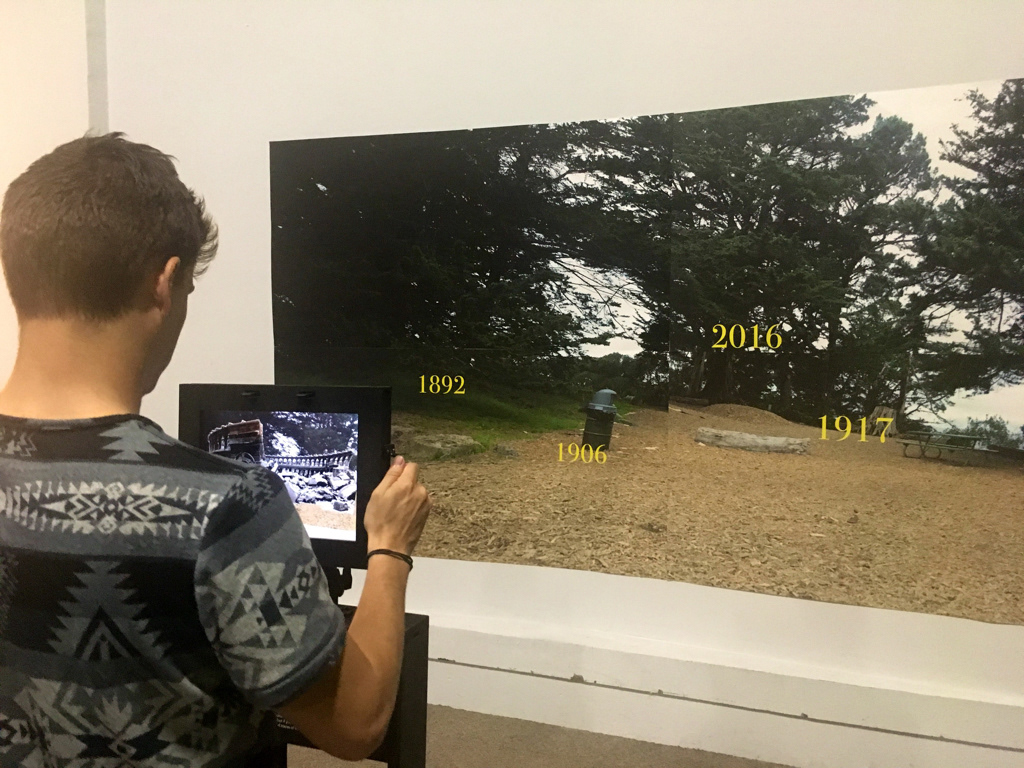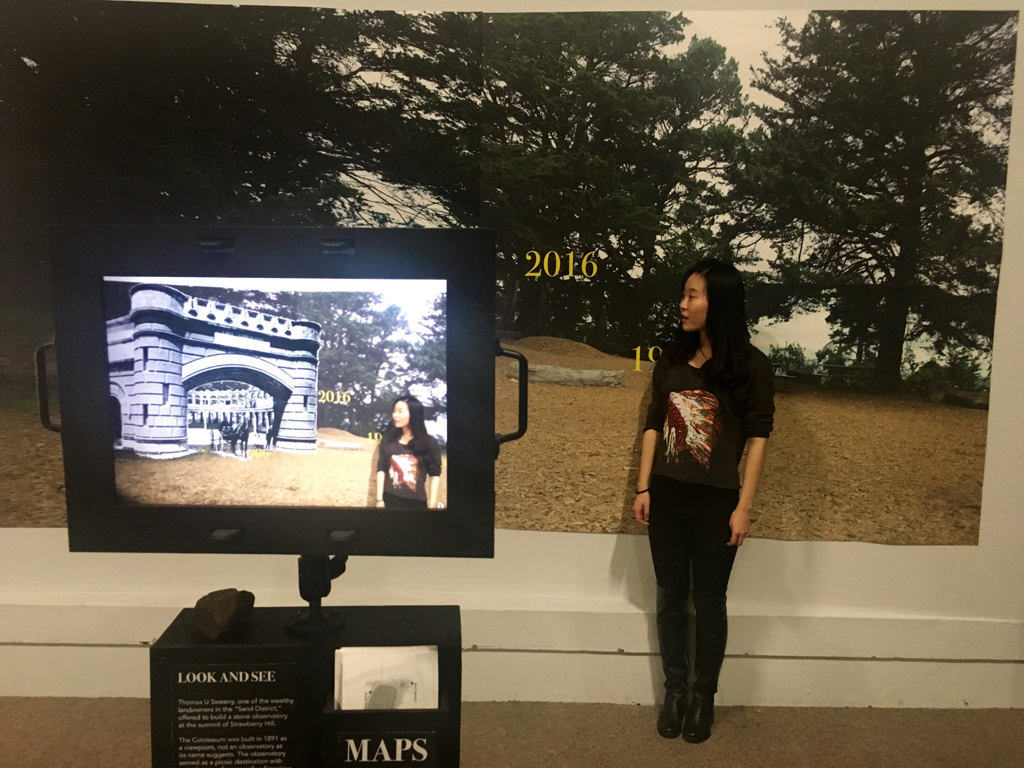 The success of Sites Unseen inspired a second AR experience called 'Savannah Scanner' which took place at the California Academy of Sciences during Nightlife in November 2016. 
This time, I worked with two classmates to refine and prepare a robust intervention for a Nightlife event. Our task for this installation was to engage visitors about a place, and AR had to be used somehow. We visited the African Hall, where we knew all student installations would take place and realized there was an opportunity to enliven the static sub-Saharan dioramas at our site. As a team, we decided to use my design of Sites Unseen and worked together to translate it into a new site-specific interaction. 
My role in this team effort was to conduct research and design visual content for this augmented experience.  Throughout this process, I explored various layouts and AR hotspots with Aurasma before achieving the desired result that would be robust and easy to use onsite.I created a visual system that subtly subverts the California Academy of Science brand guidelines in order embed our intervention onsite without dramatically distorting the look and feel of African Hall.