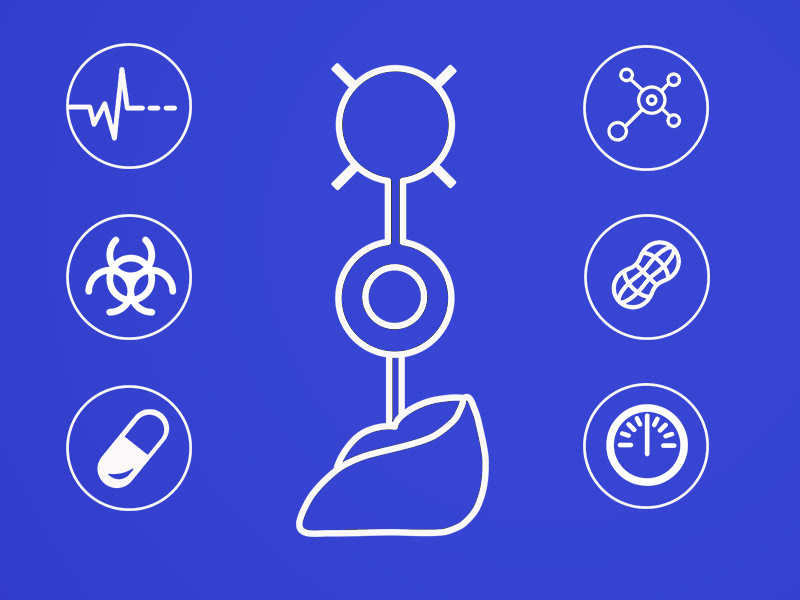 Tools for Food Sanitation & Distribution in 2030
This project is an extension of  
Dump Dining
which 
explores an alternative distribution of food waste.
In Probes, bio-medical objects developed by the local government in 2030 are used by trained Food Agents to collect, sanitize and distribute repackaged goods at regularly scheduled Dump Dining locations set throughout the city during designated times of the day.
Food agents are trained food waste handlers who help Food Thrifters (low-income families) identify and sanitize their meals. Their mission is to facilitate safe distribution of expired food products in designated Dump Dining allocations. 
Probes are intended to set the standard of best practices for consuming expired food while maintaining a nutritional and balanced diet. There are six biomedical tools that Food Agents can use on site during Dump Dining pop-ups in order to facilitate safe food waste consumption:
Food Agents training chart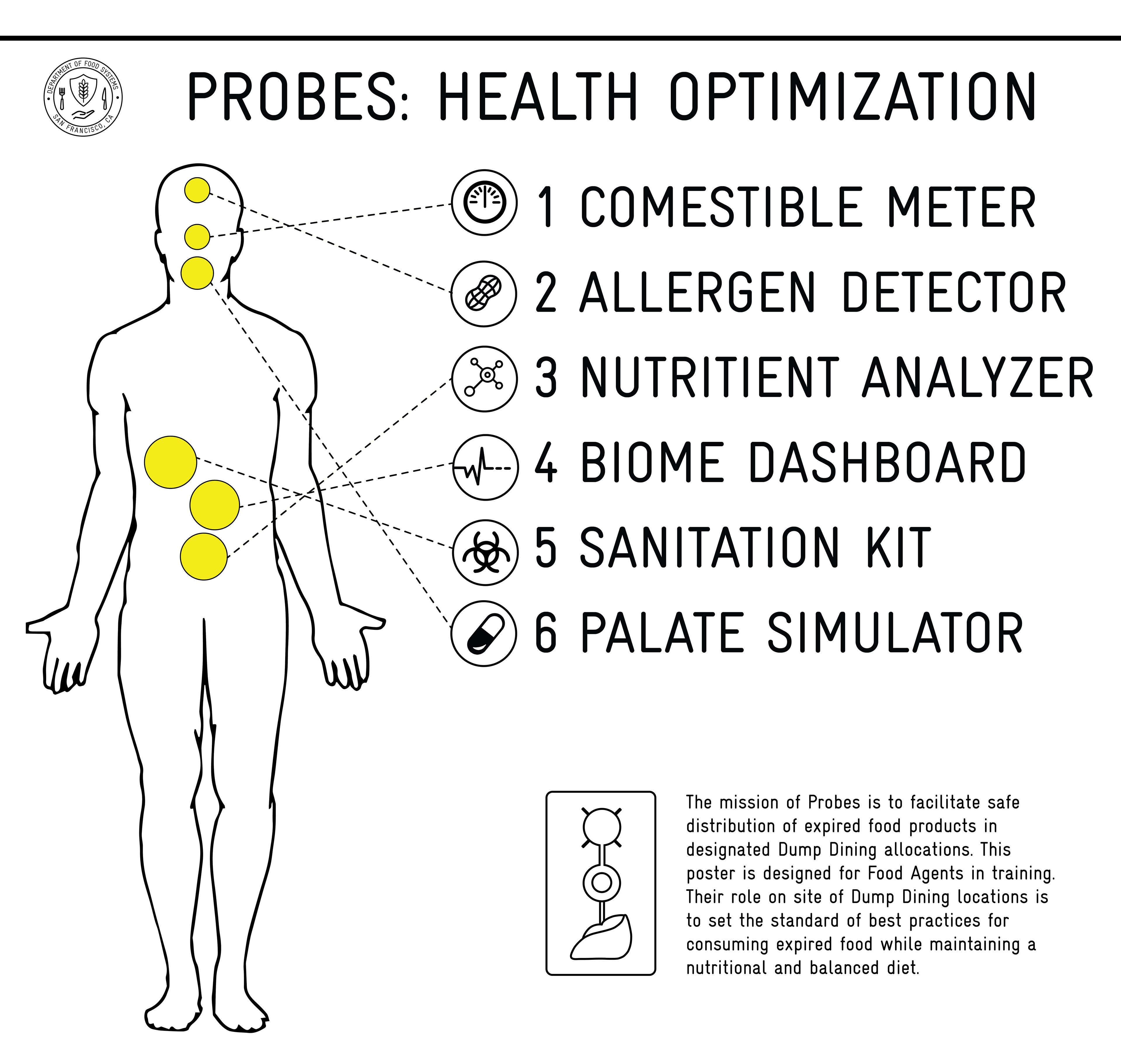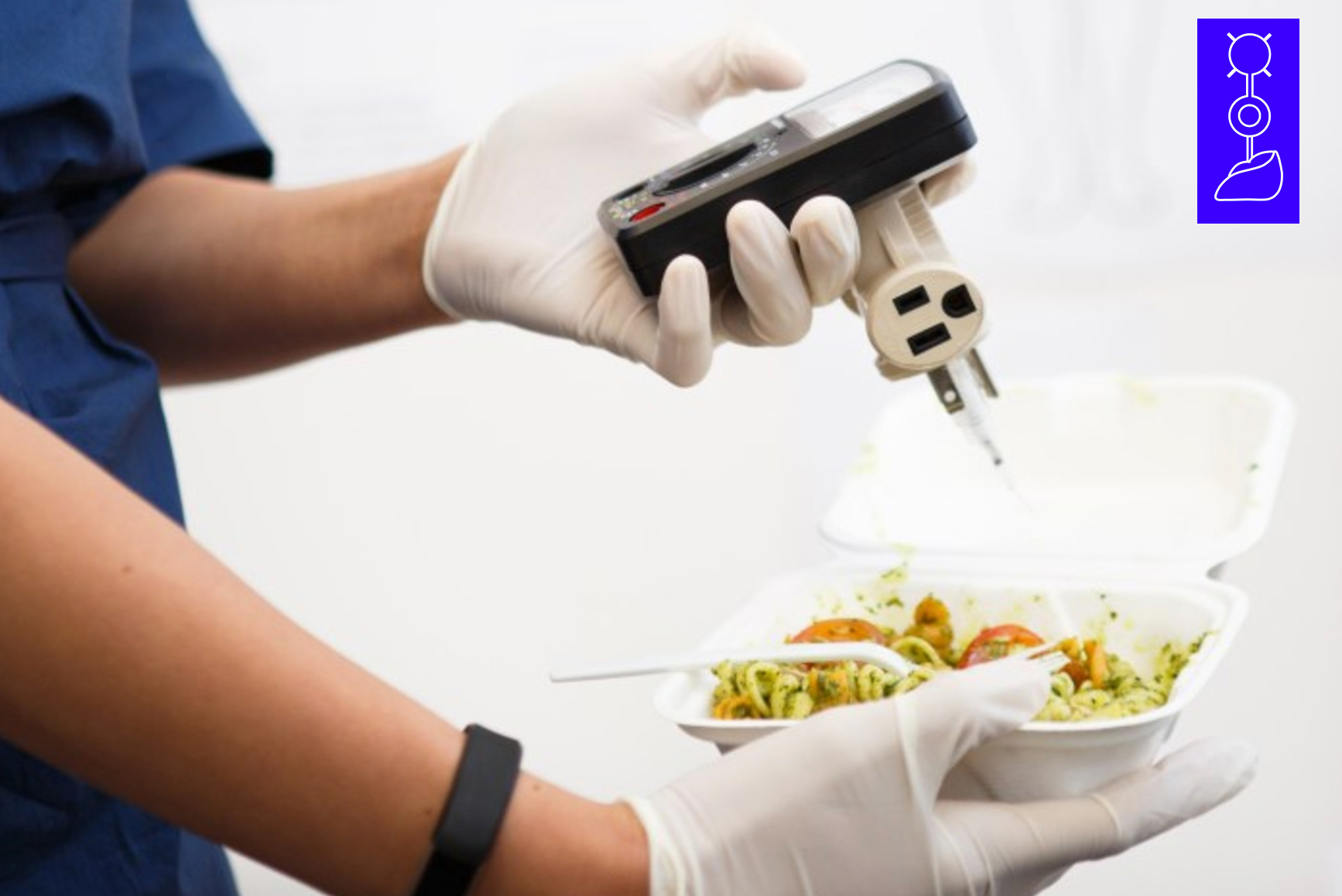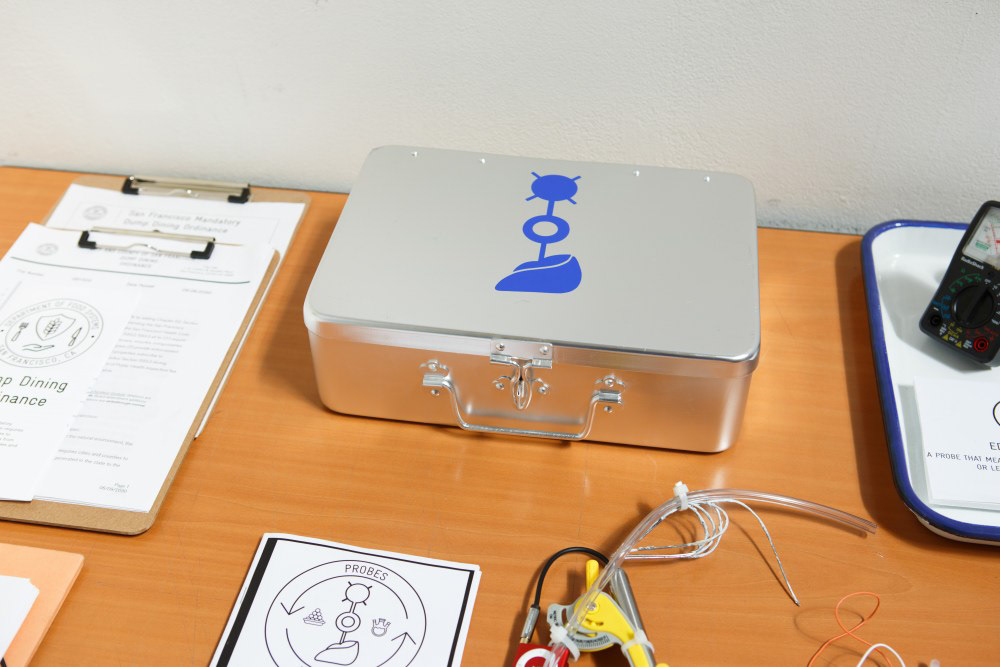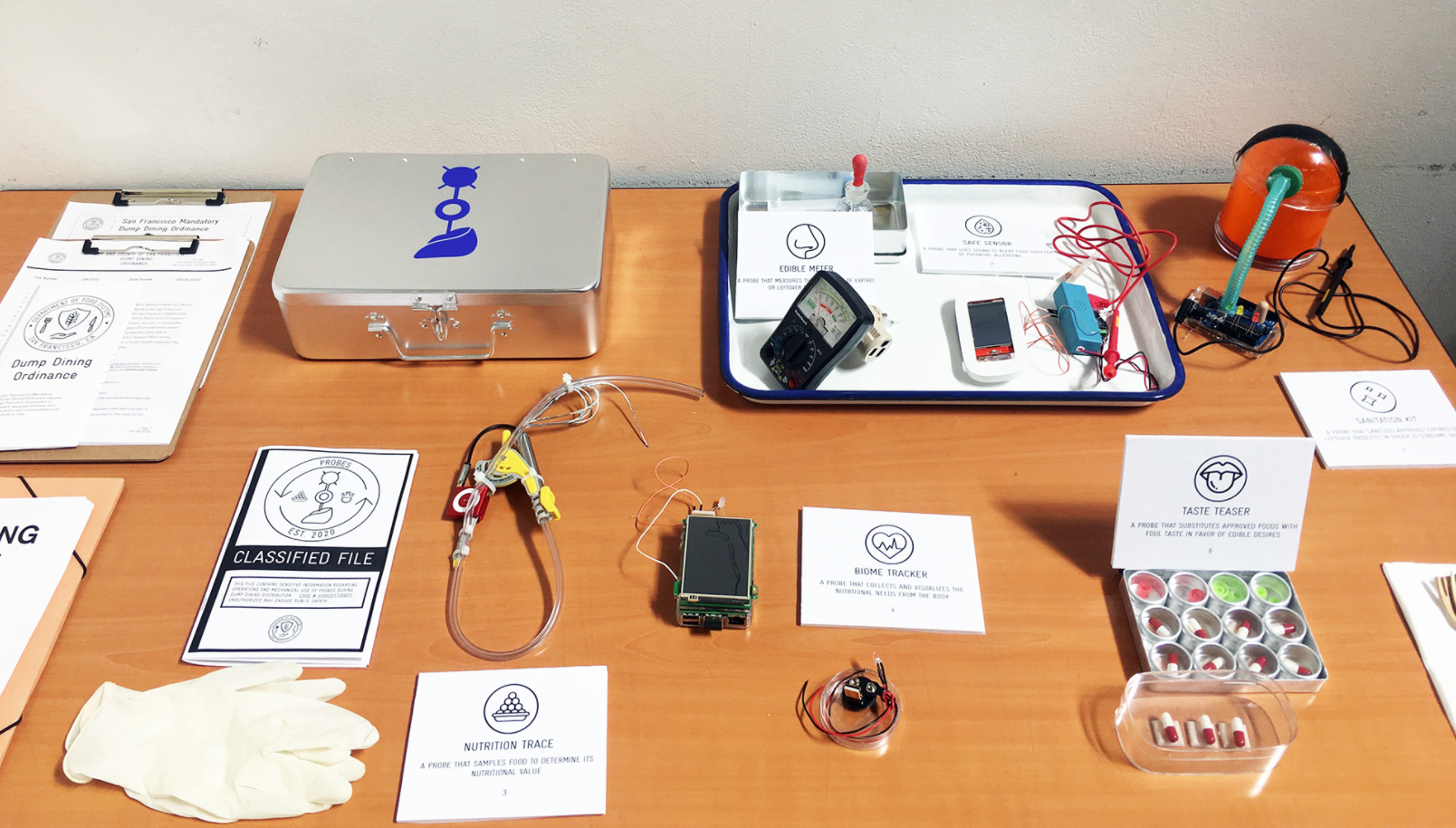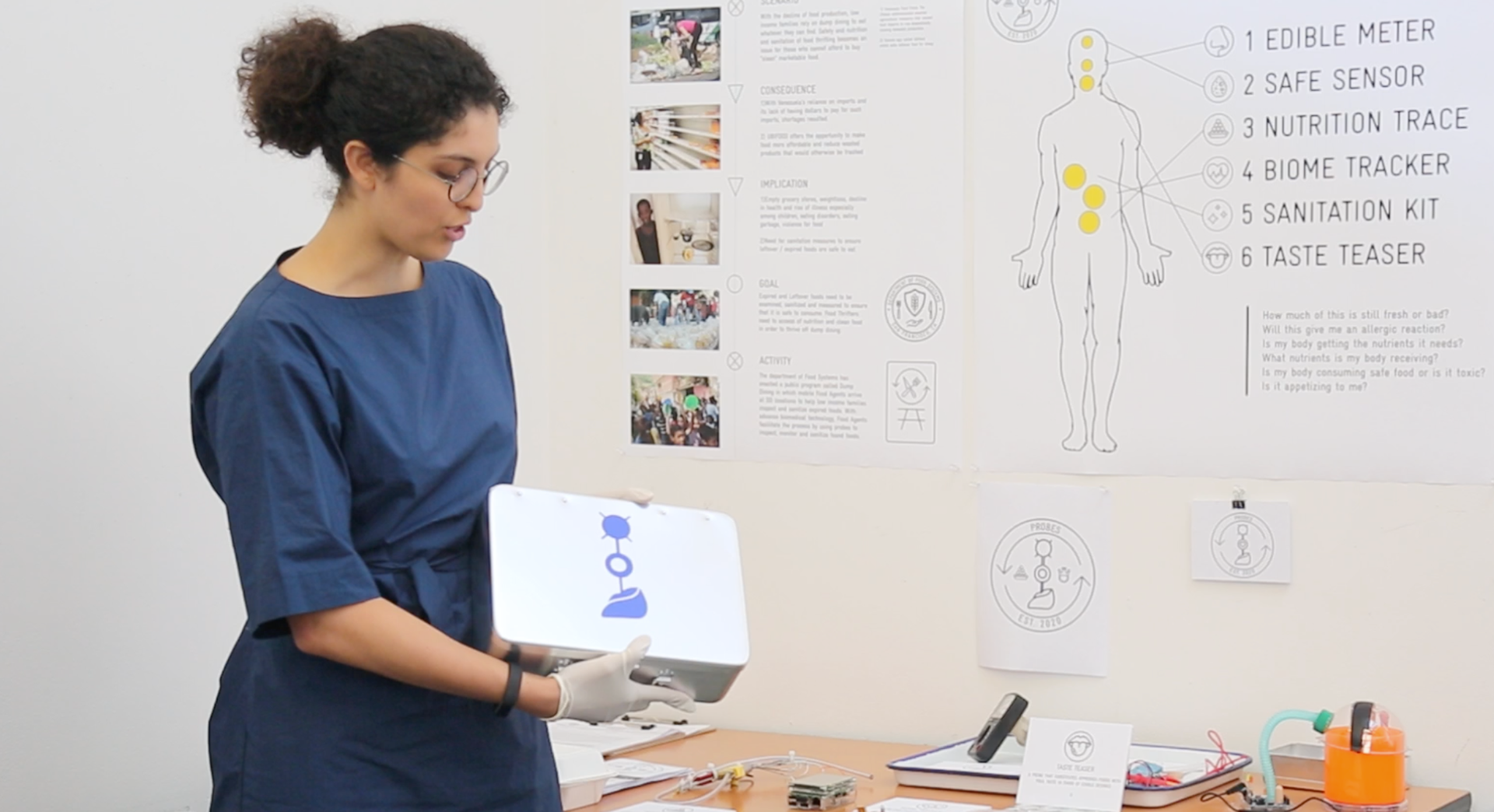 This work, along with
Dump Dining
, 
Et Sens
, and 
Tak Tak
, was presented at the Institute for the Future in Palo Alto. Dump Dining was presented again at Sutherland Labs for a Speculative Futures Meetup. The presentation inspired further project development and new connections with food innovators within the Bay Area which will be updated in this portfolio site later this year.