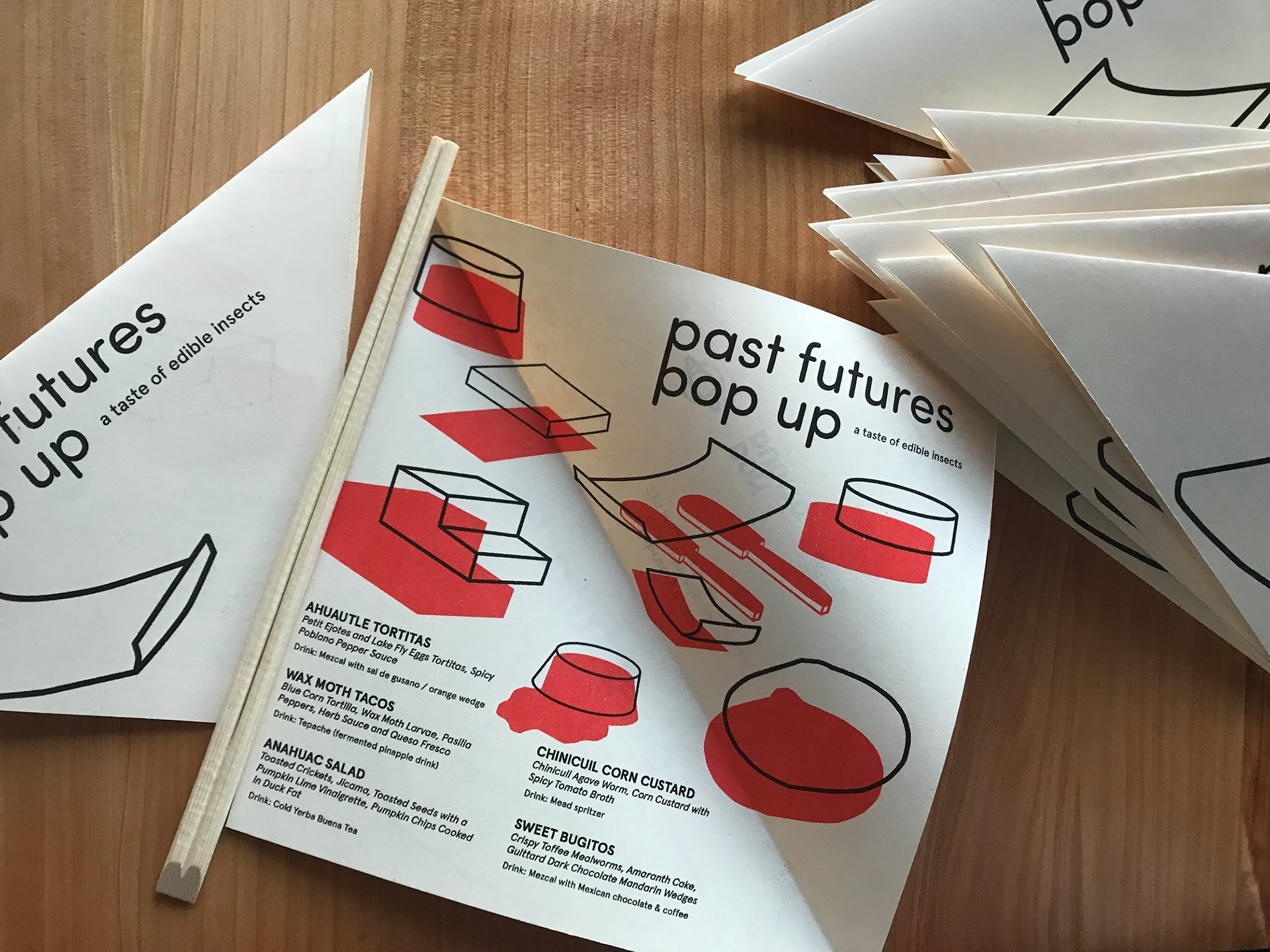 This pop up dinner is a collaborative effort between various designers including: Monica Martinez, Yunwen Tu and myself. We worked to develop the idea of creating a new landscape for presenting insects as a future food.  From the lens of design we investigated the challenges of culinary norms and perception of food. How might we make edible insects commonplace for consumers in the western world? My contribution to this collaboration included the title of the event, visual language (menu design and social media graphics) and prototypes of a plate form for a specific dish on the menu. At the night of the event, we talked about the culture, history and design choices behind each dish and use of tableware. 
How might we present edible insects as a future food? 
In this collaboration, we were interested in removing the use of a white plate by offering a new landscape (table-setting) as a way to present edible insects as a future food. The goal of this pop up dinner was to open up a conversation about how we (designers and chefs) change peoples perception of food. We began our conversation of edible insects by acknowledging that the space in which guests were eating was in a Japanese noodle shop. Monica also discussed her personal narrative of pre-Mexican dishes as a way to bridge the past with the future of edible insects. This complex dialogue of past and future foods manifested in our sketches which became a visual and shared thought process for guests to see and take away after the meal.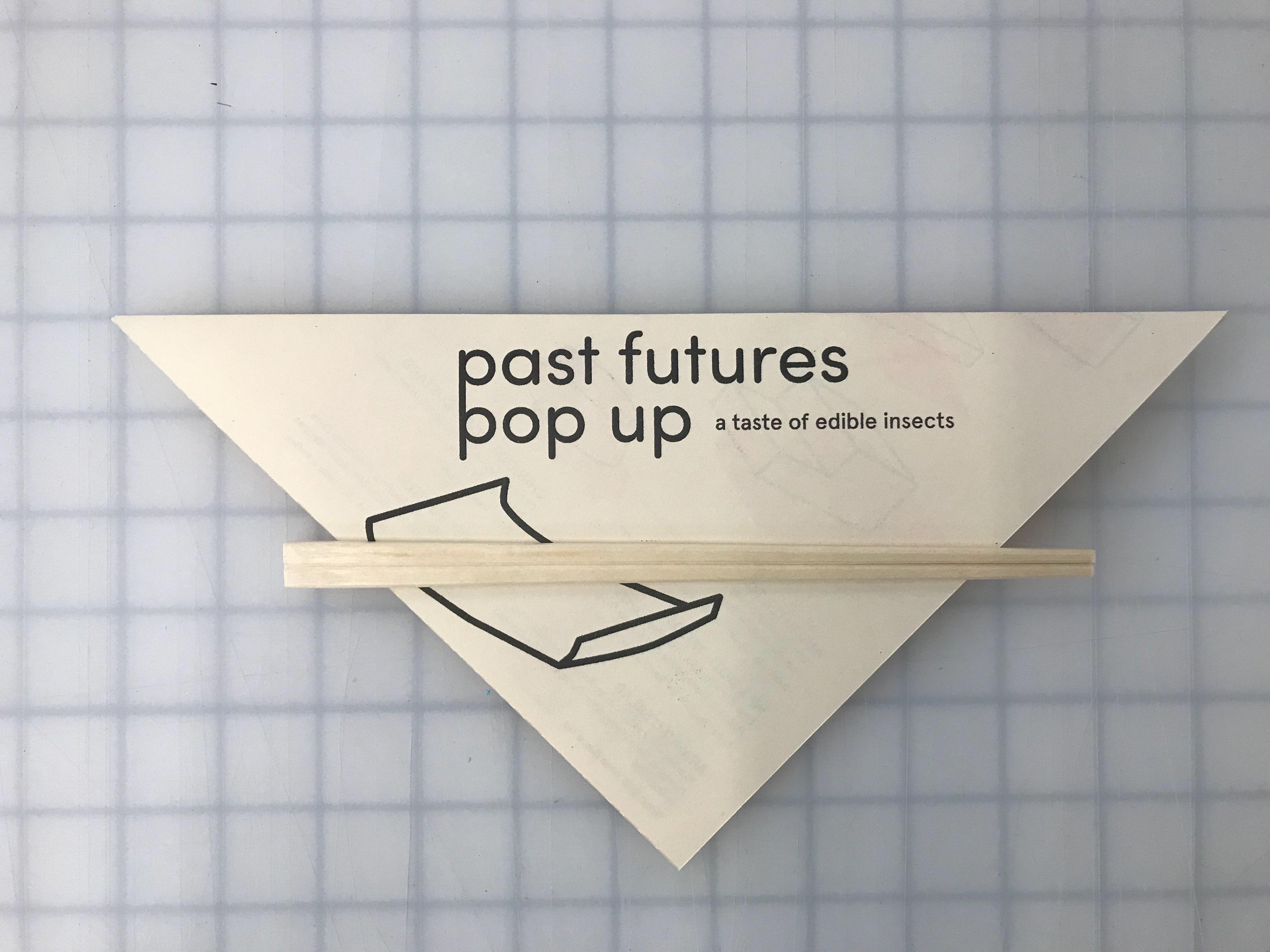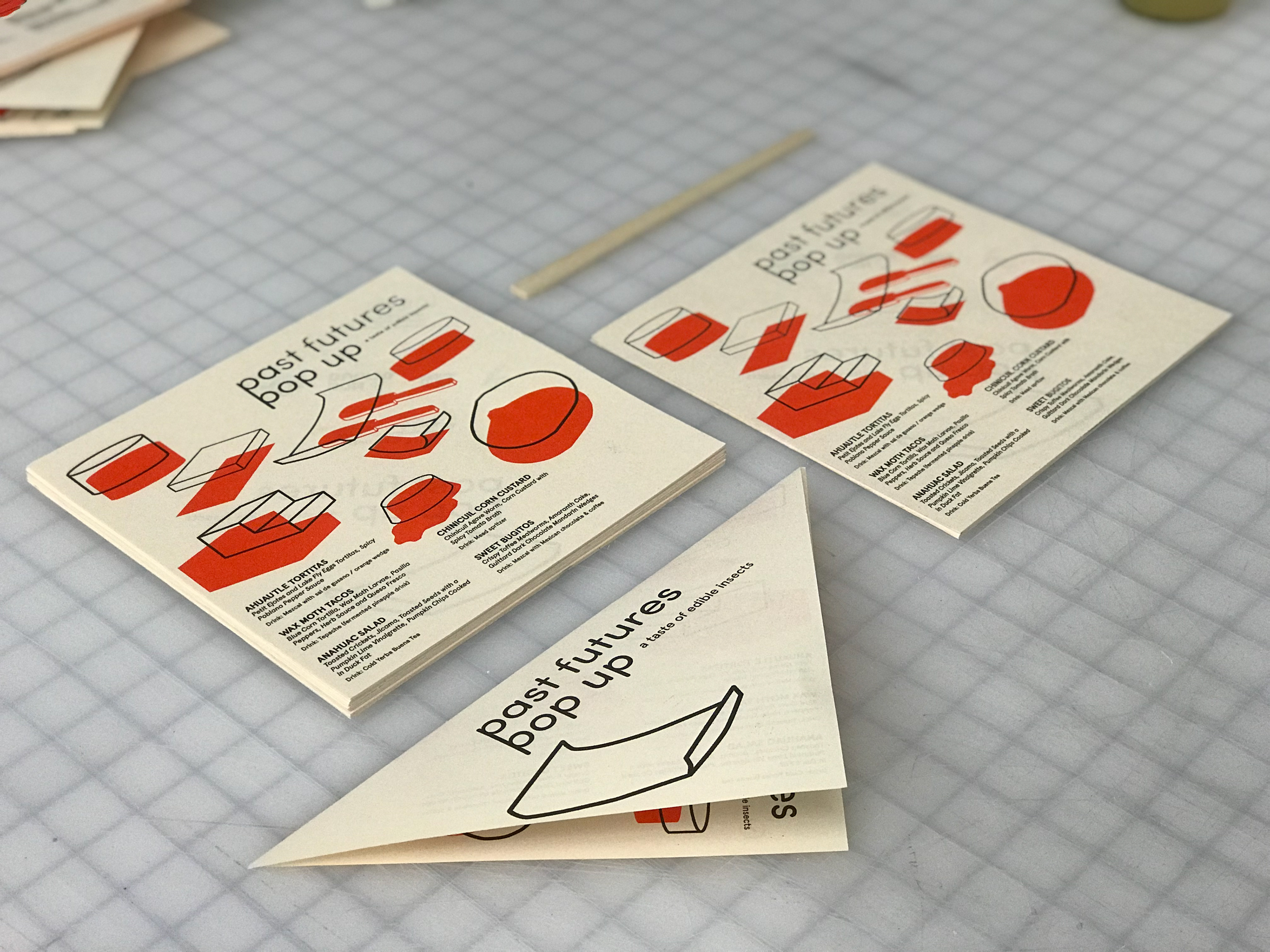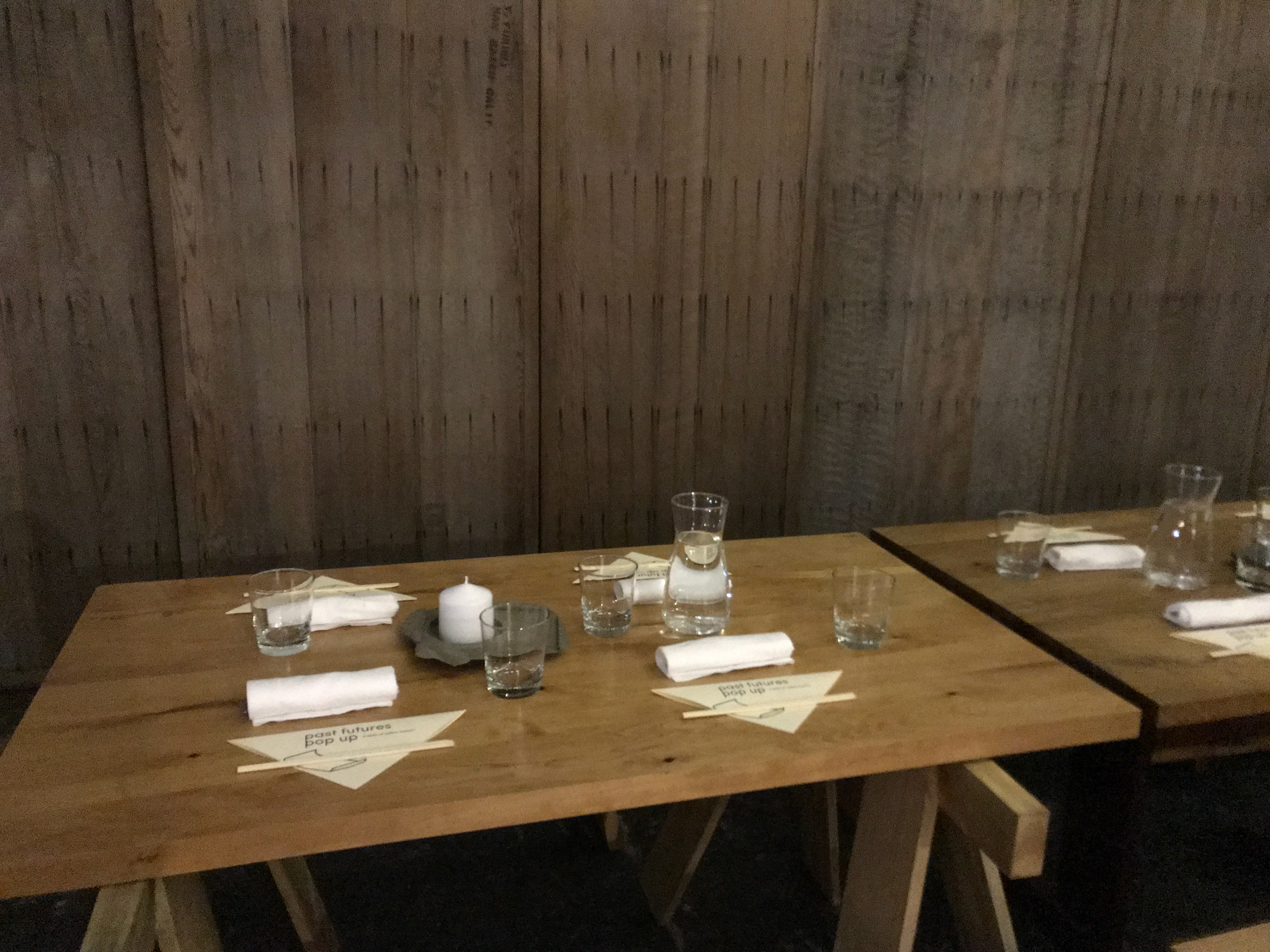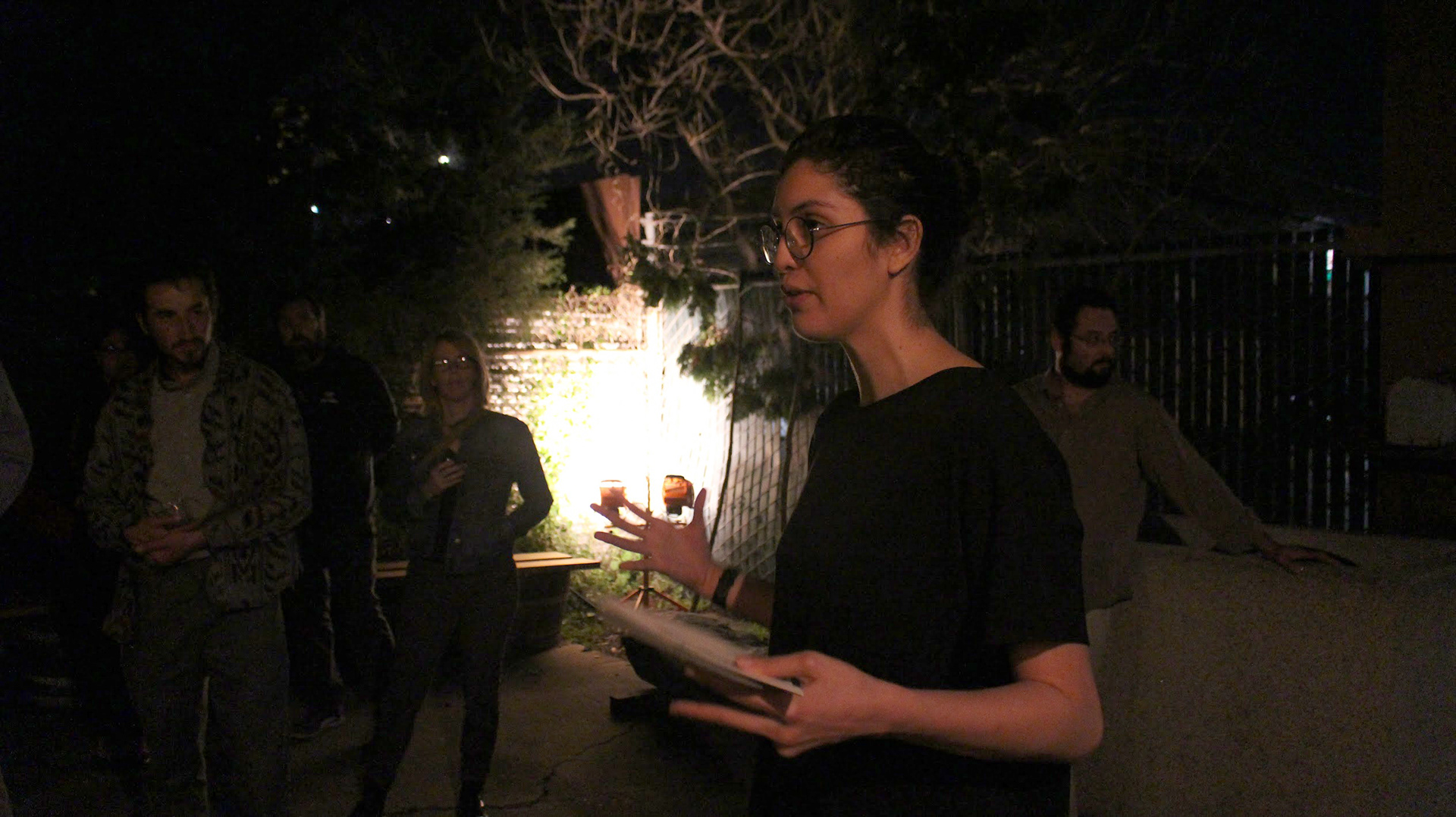 Social Media Graphics
The illustrations are derived from the sketches Monica and I produced during the concept development of this pop up. We wanted to give a sense of our process to audiences who are curious to learn about the future of food, alternative proteins and also, experimental forms for presenting food. I translated our concepts into social media graphics that would be displayed on Instagram, Facebook, Don Bugito's mail chimp newsletter and Eventbrite.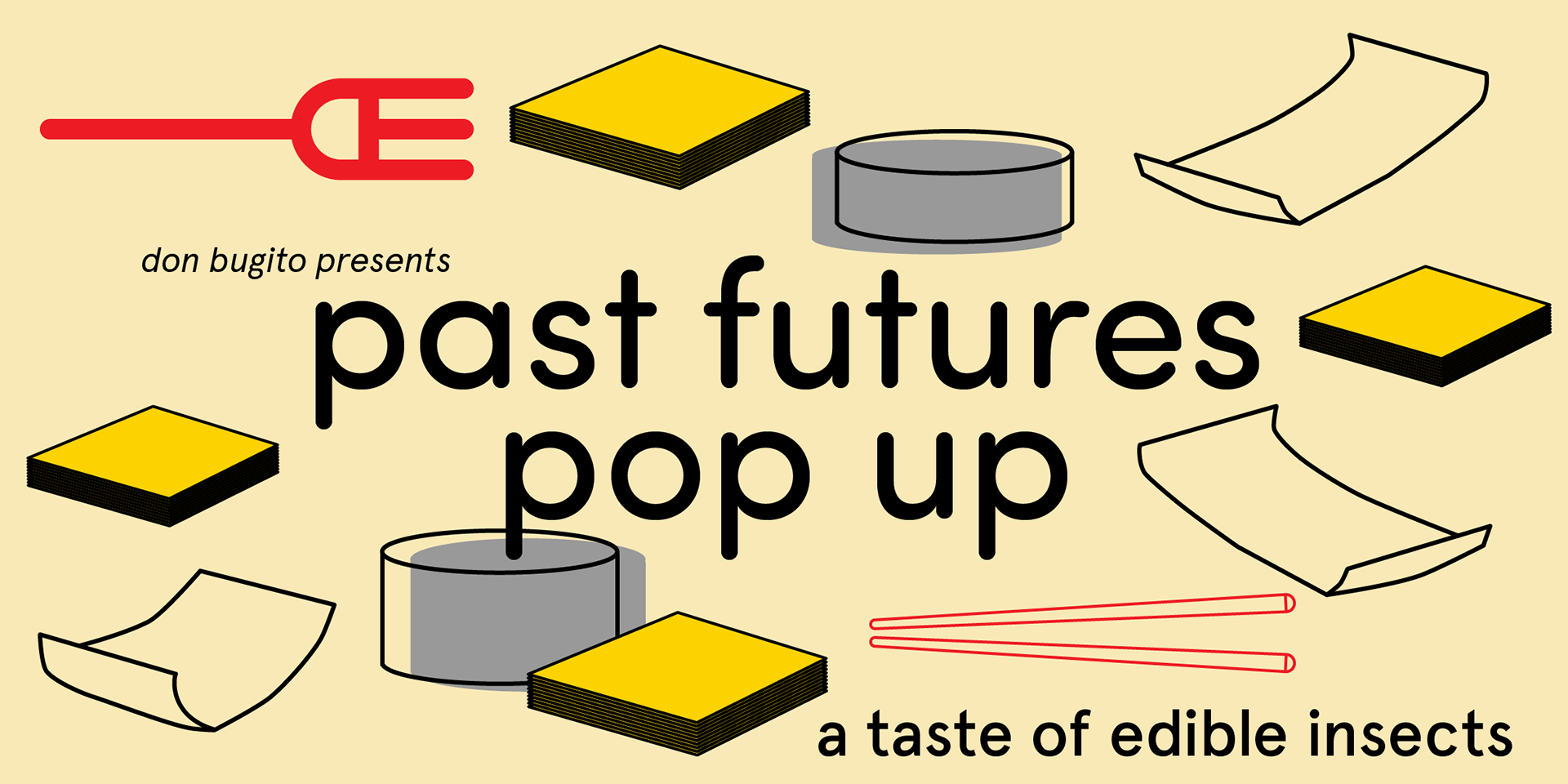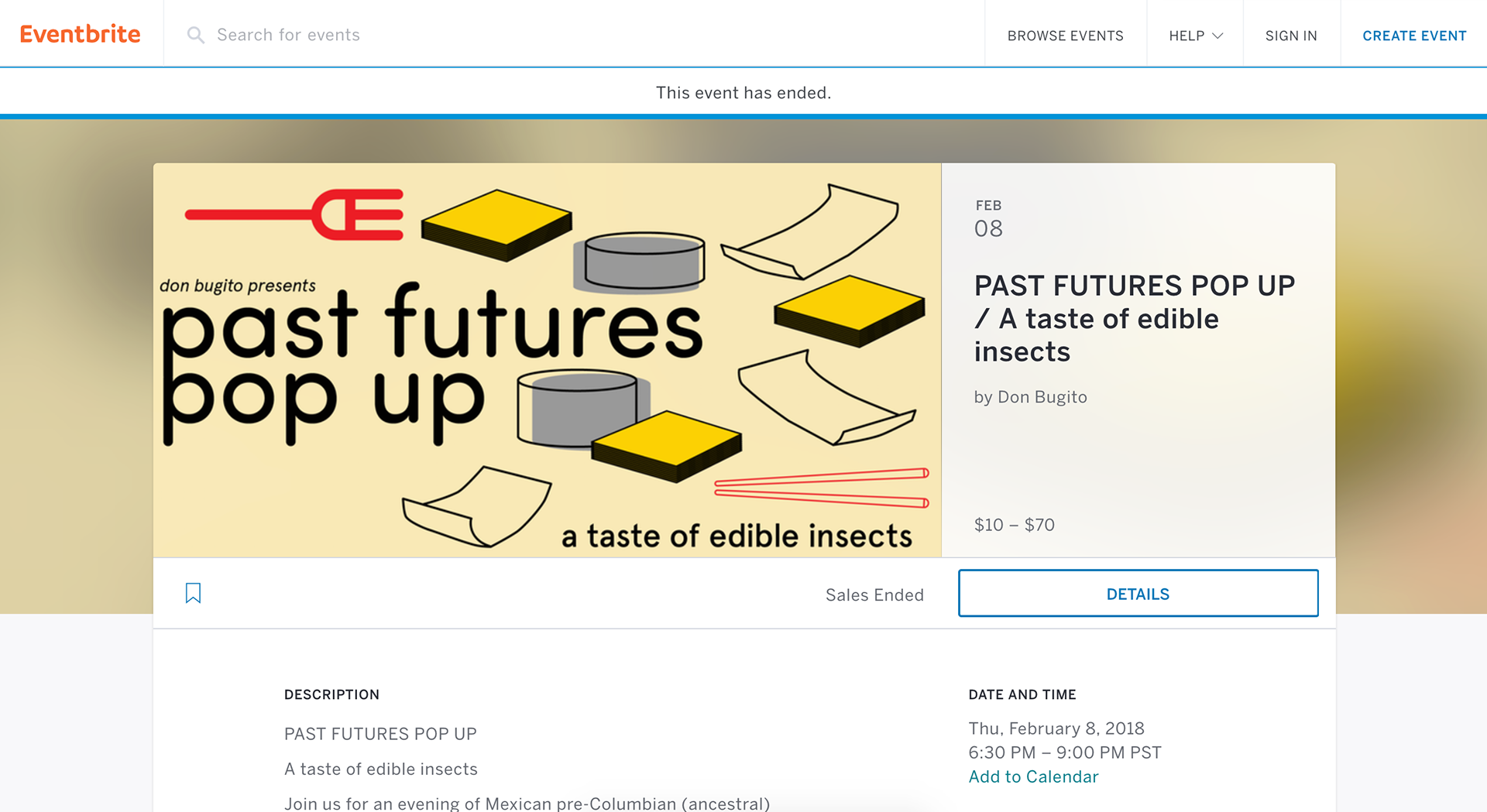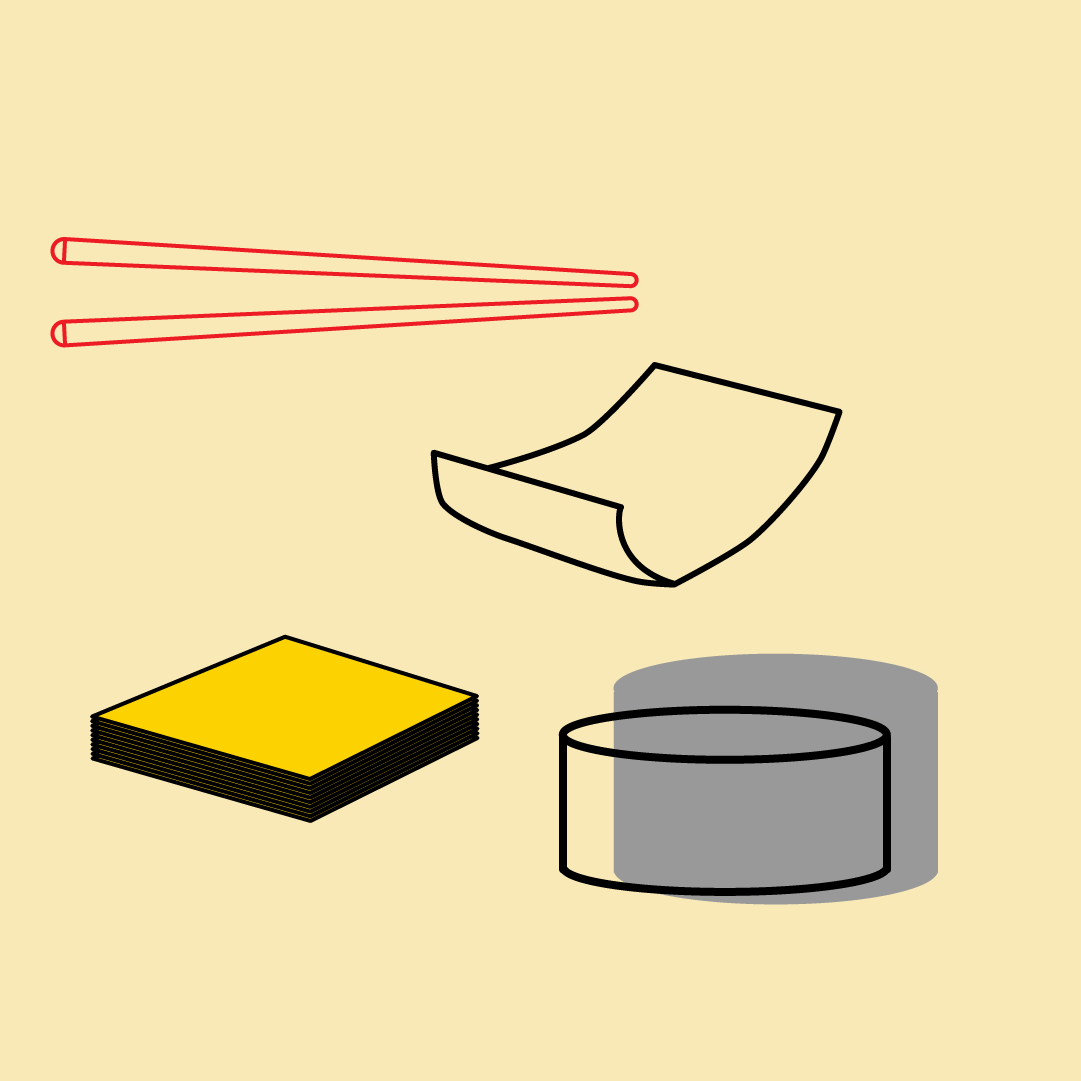 La Tierra
objects for a new eating landscape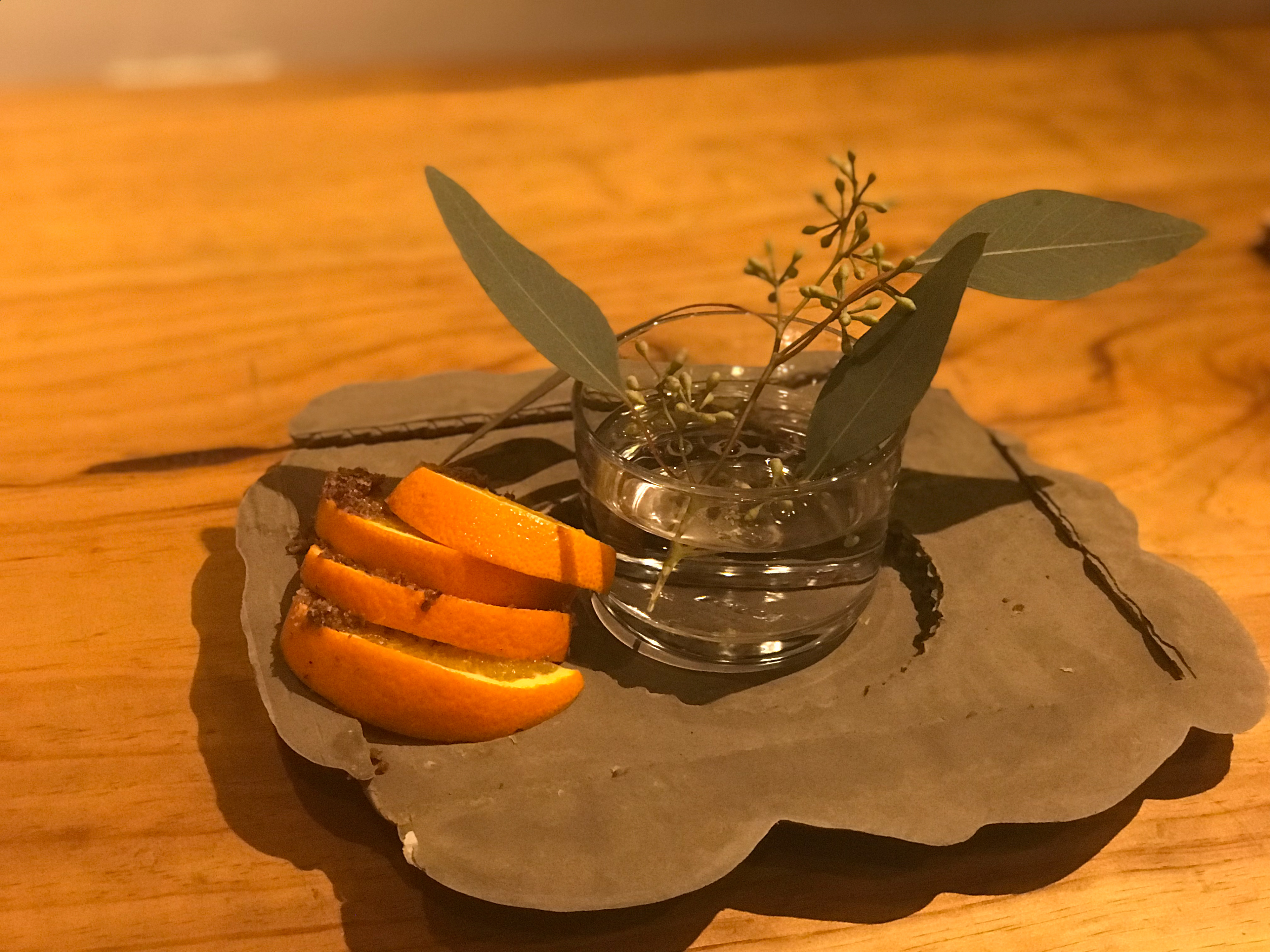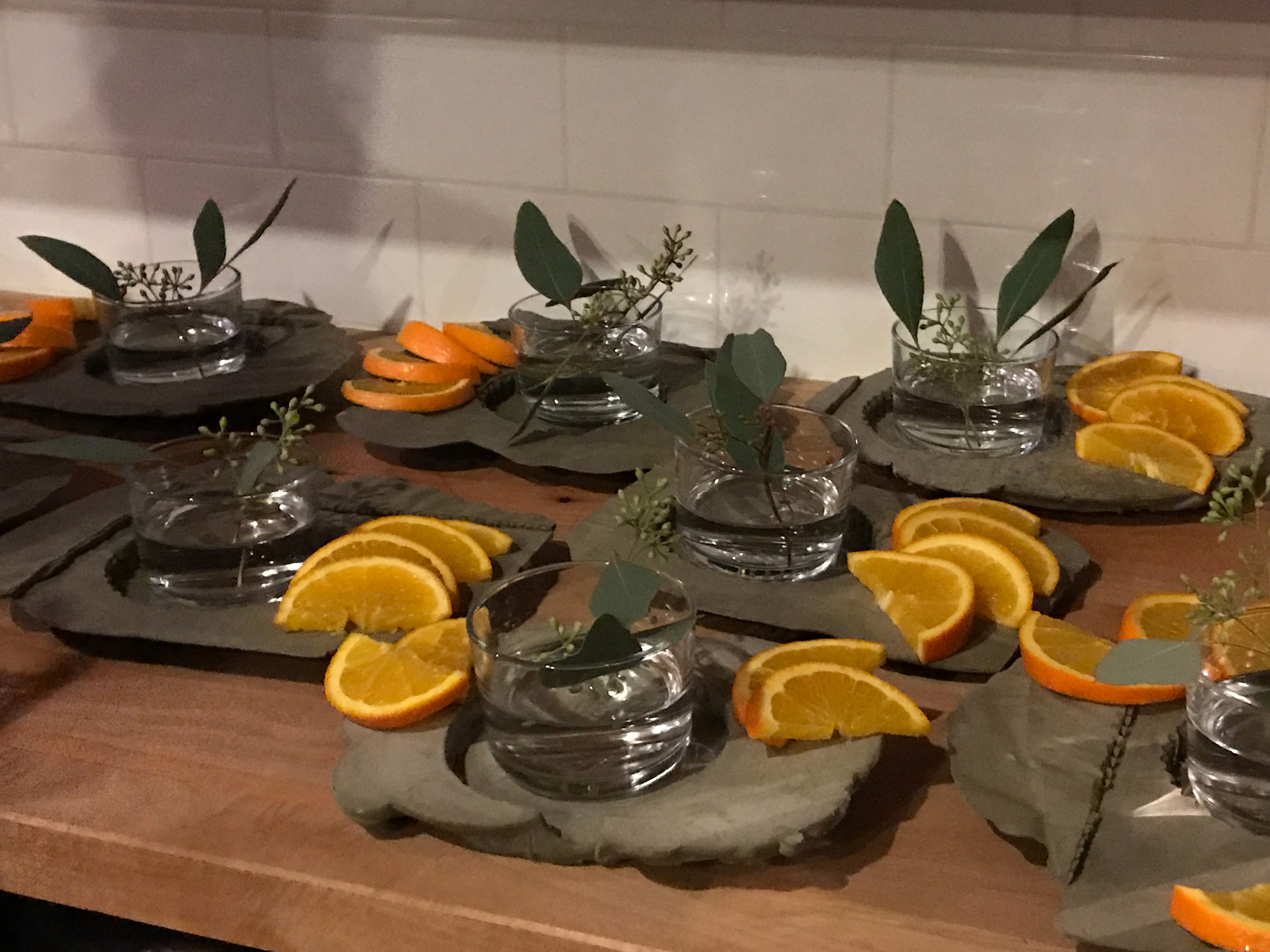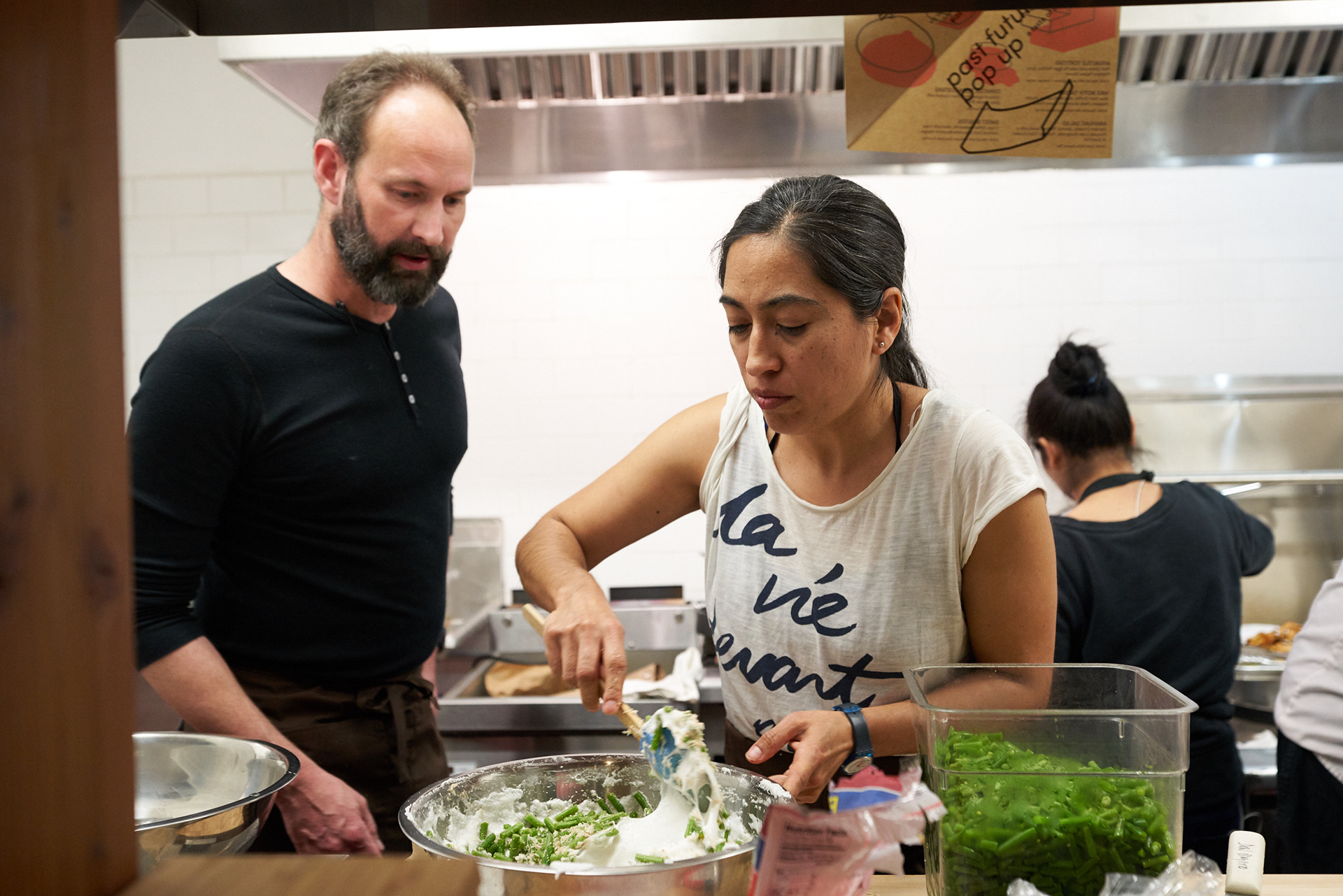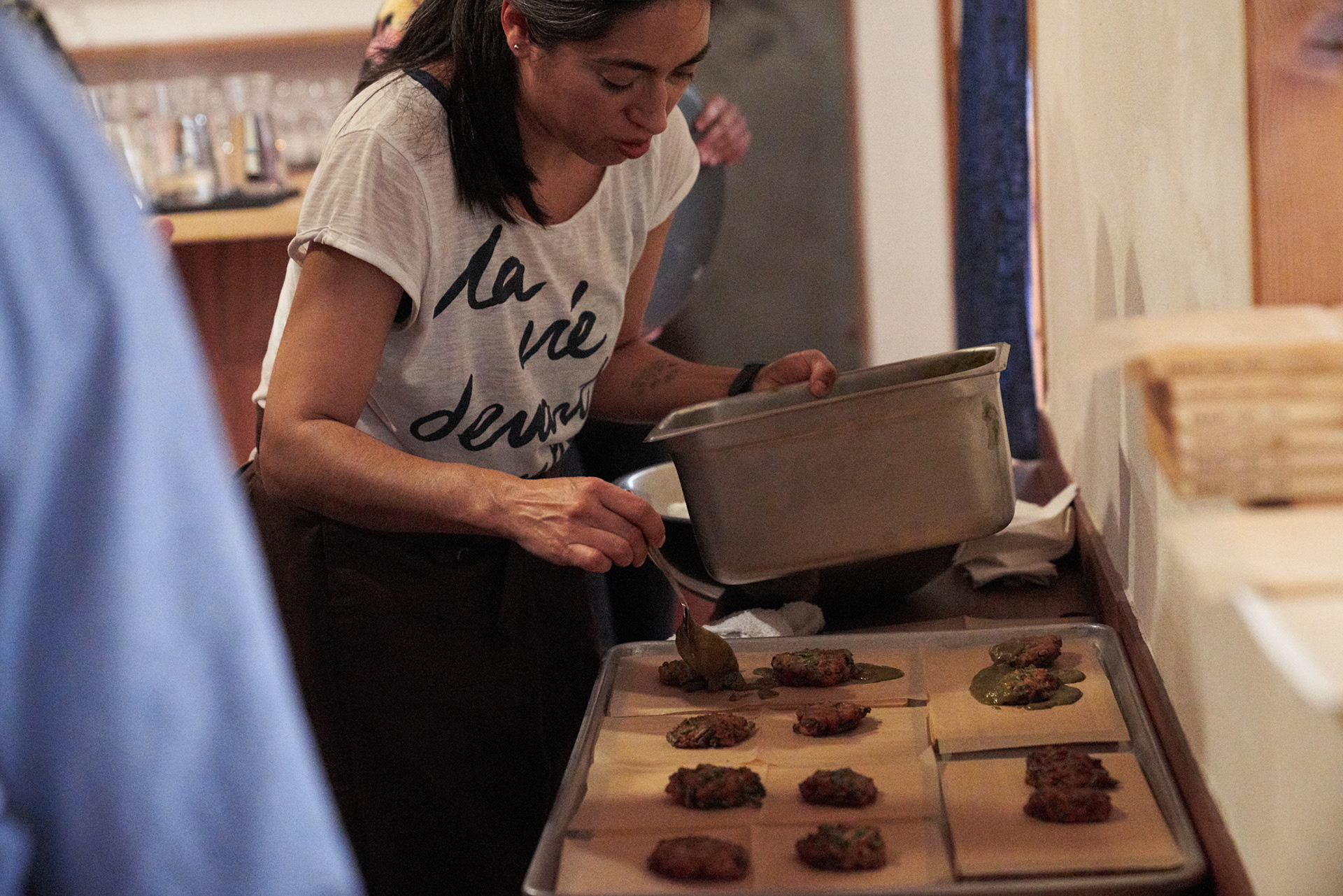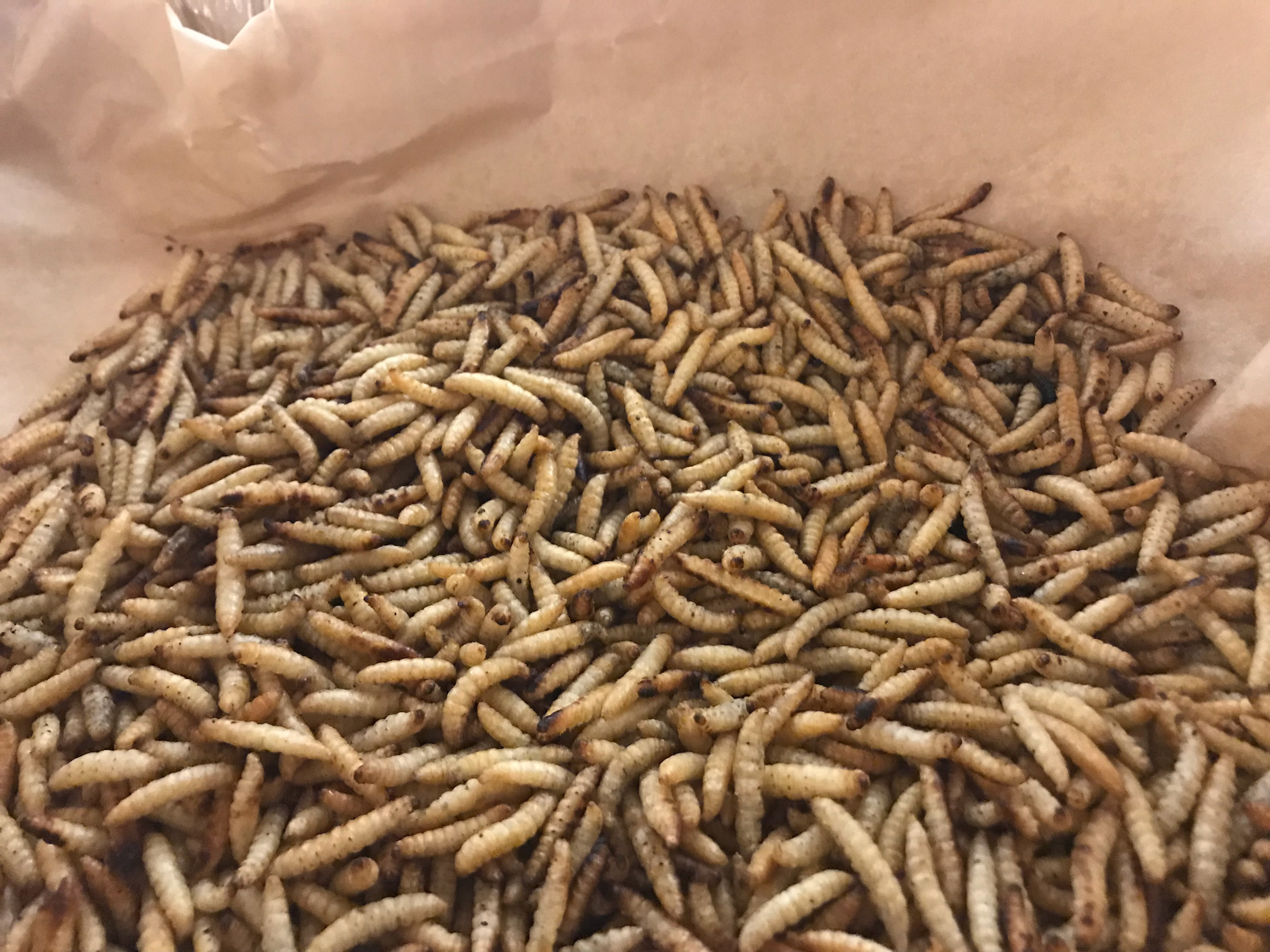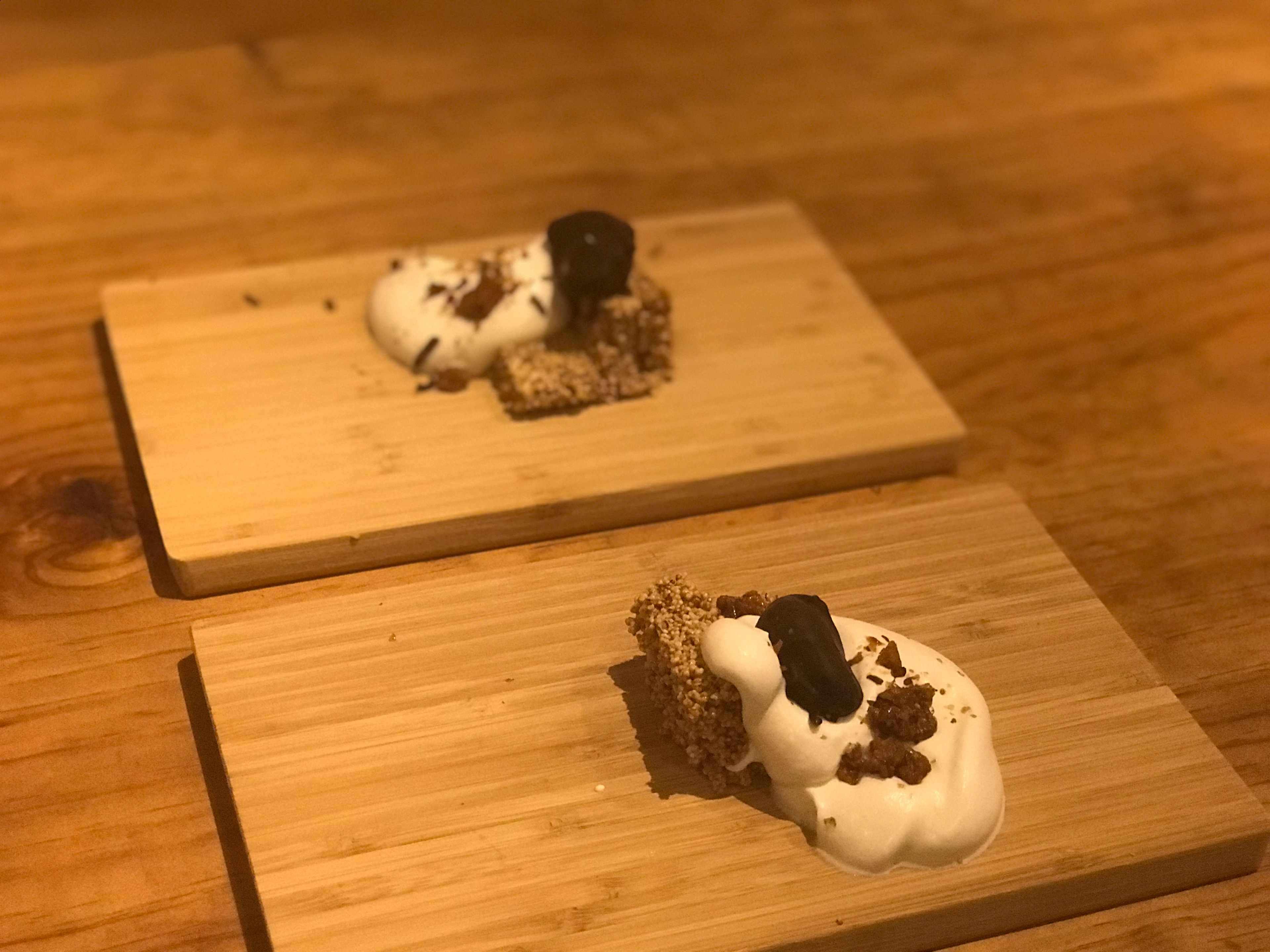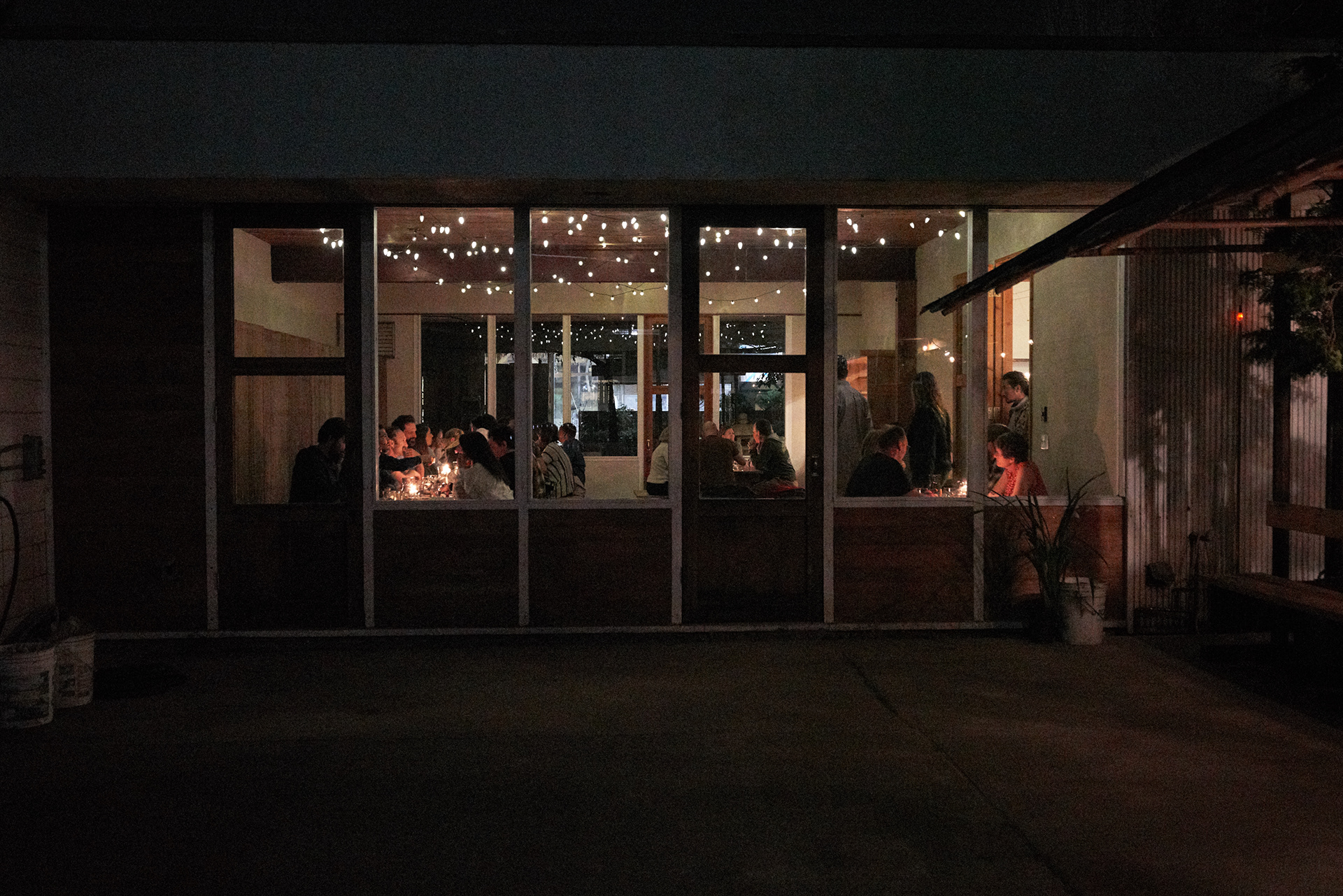 This experience is just one of many. As Monica and I continue to refine our method making we expect to improve our prototypes and plan additional pop up dinners within the next few months. Meanwhile, I look forward to improving my casting skills as I continue to refine the notions of designing "eating landscapes" in the context of future foods.