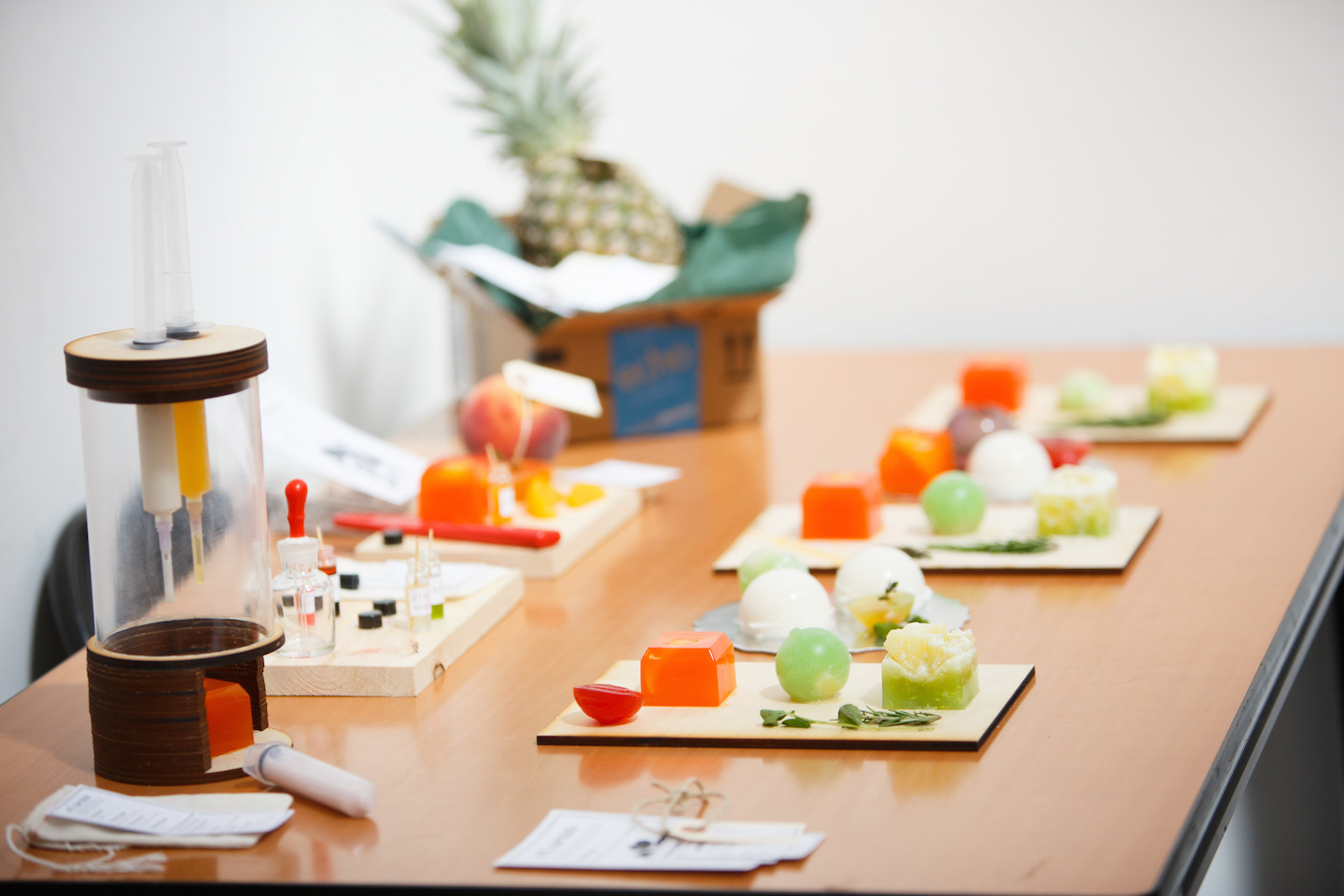 This case study is founded on some of the scenario building methods learned at the Institute of the Future. Et Sens illustrates what our relationship with food might be like when food systems become scarce and we can no longer afford to buy and eat fresh produce. Could the future of eating reintroduce pieces of what we used to have? Et Sens emerges as a sensory collection of ingestible ingredients that allows people to manipulate their Nutri Ba in order to make it palatable while also reintroduce the sensation of smelling, tasting and touching real food.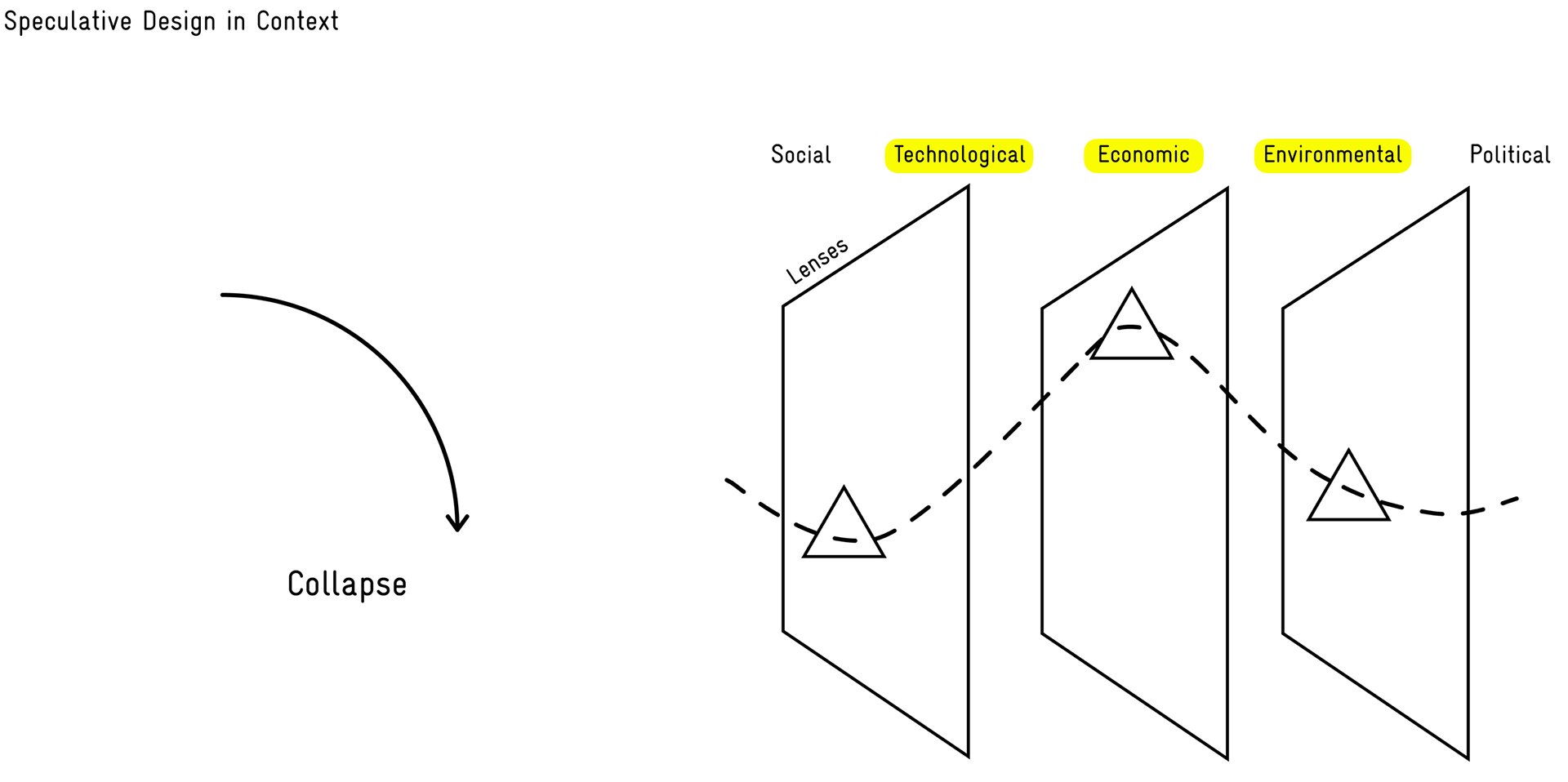 Food Scarcity in 2027
Ten years from now, our relationship with food will be lackluster due to the decline of food production and the demand for consumable meals of 7 billion people. Produce that was once available in grocery stores have now become scarce and unavailable for daily consumption. Instant Meal Replacement paves the way as the global diet. With bio-engineered products such as Nutri Ba, each person gains nutritional value at a low cost. With this worldwide shift in taste and harvesting, Nutri Ba solves the problem of feeding everyone, but raises a new desire: 
how much are you willing to pay for the real deal?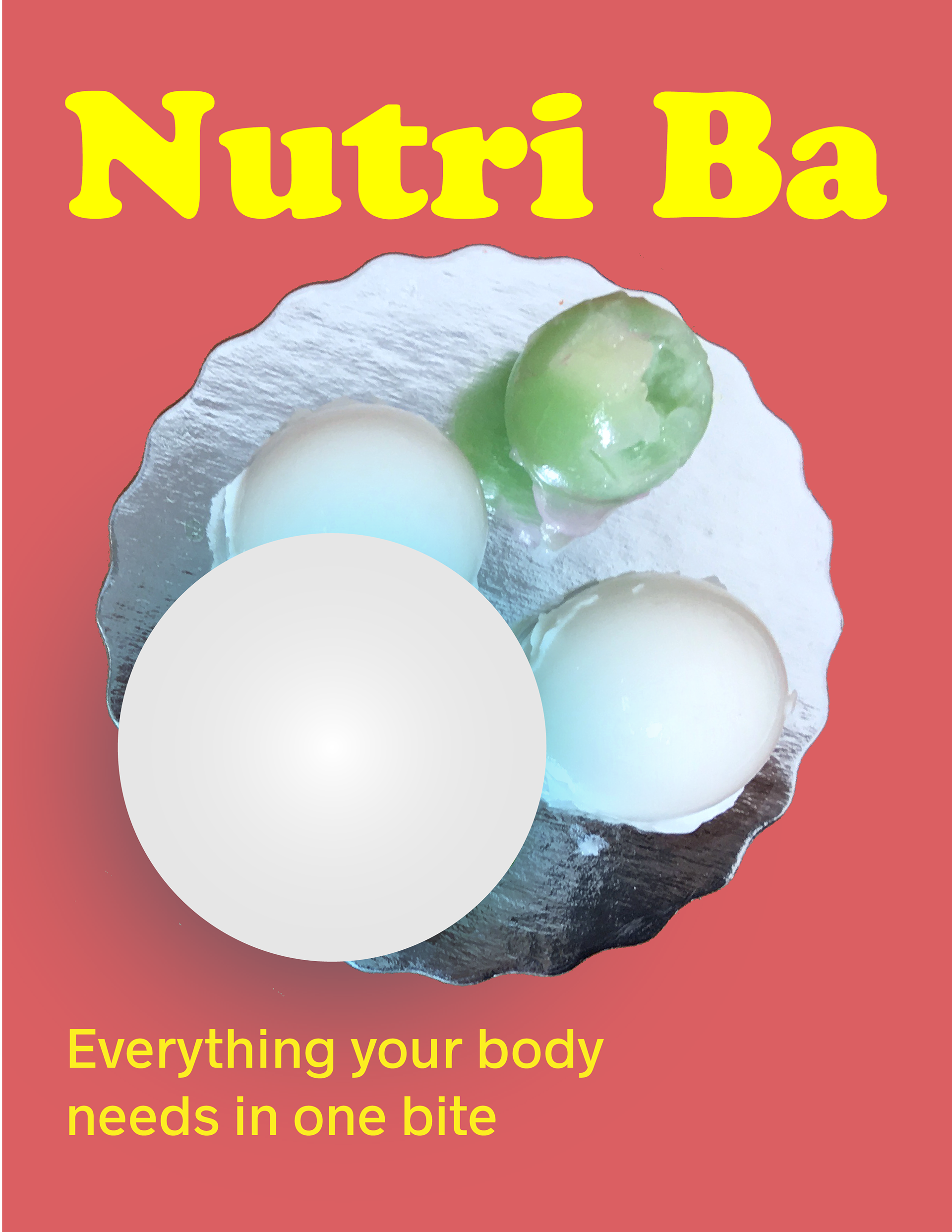 Prepping a Nutri Ba meal in 2027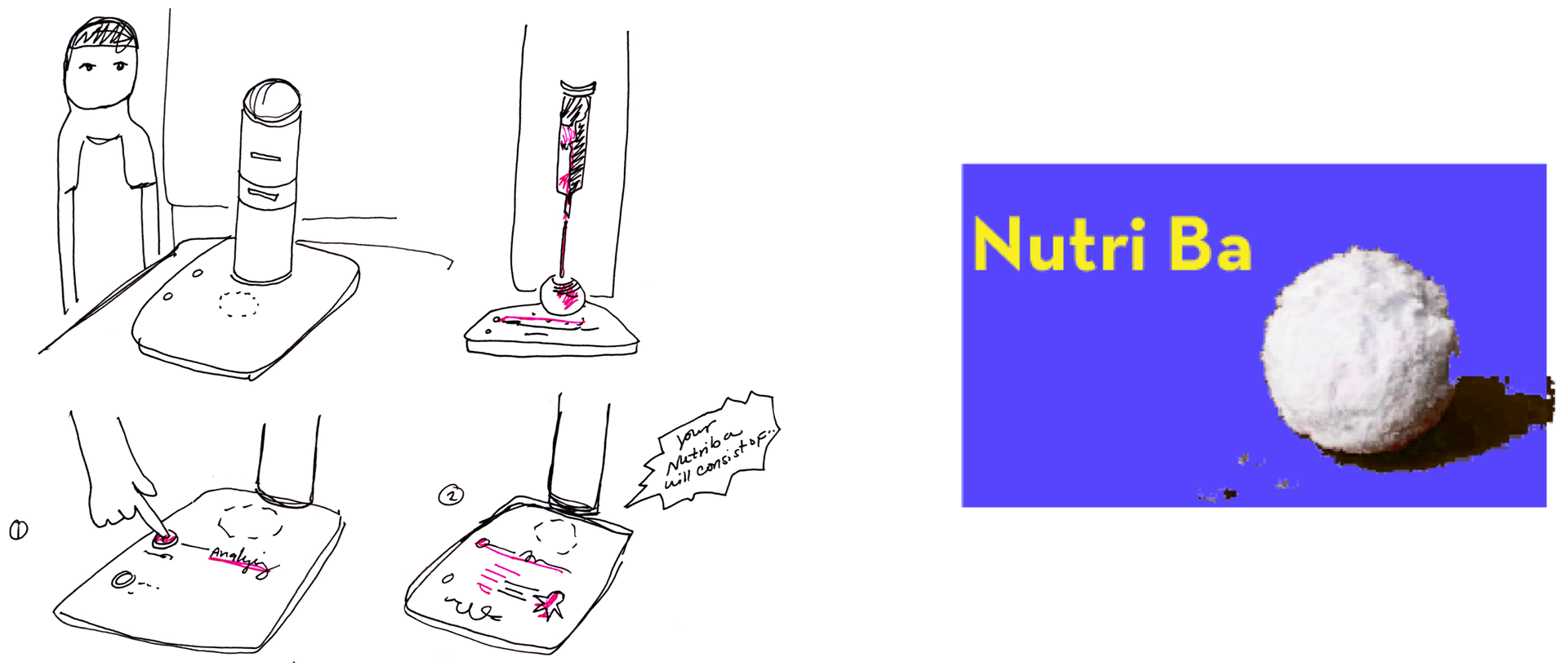 Et Sens: delivering lost flavors
In response to the neutralized meals made by Nutri Ba, Et Sens emerges as a new culinary service allows consumers to smell lost flavors of the past. It delivers three tiers of sensory experiences: 1) an olfactory kit to smell extracts from foods of the past; 2) a 3D printer cartridge to blend with your Nutri Ba meal printer; and finally, 3) a sample of the real food that has been farmed and engineered for our rekindled eating experience: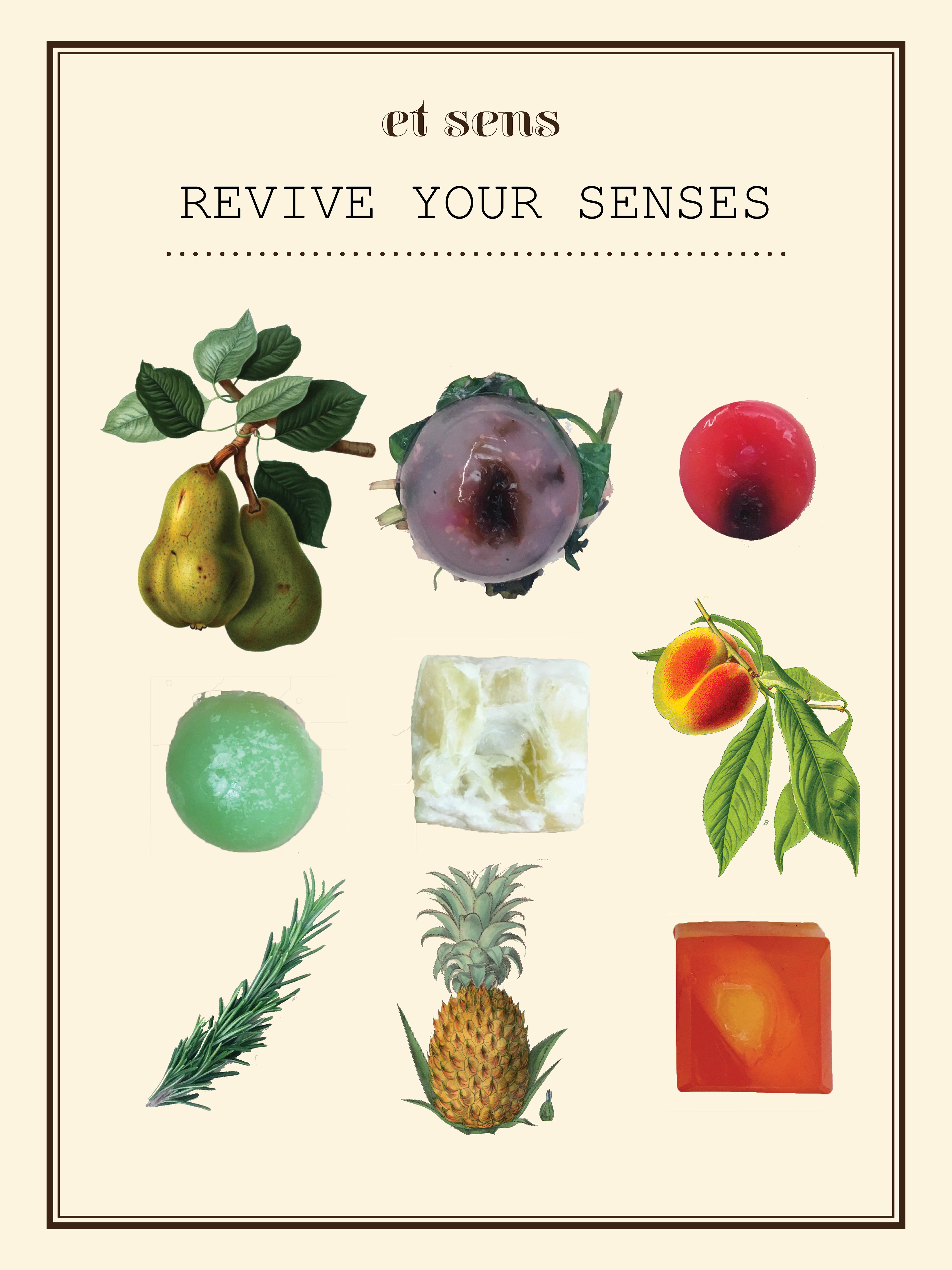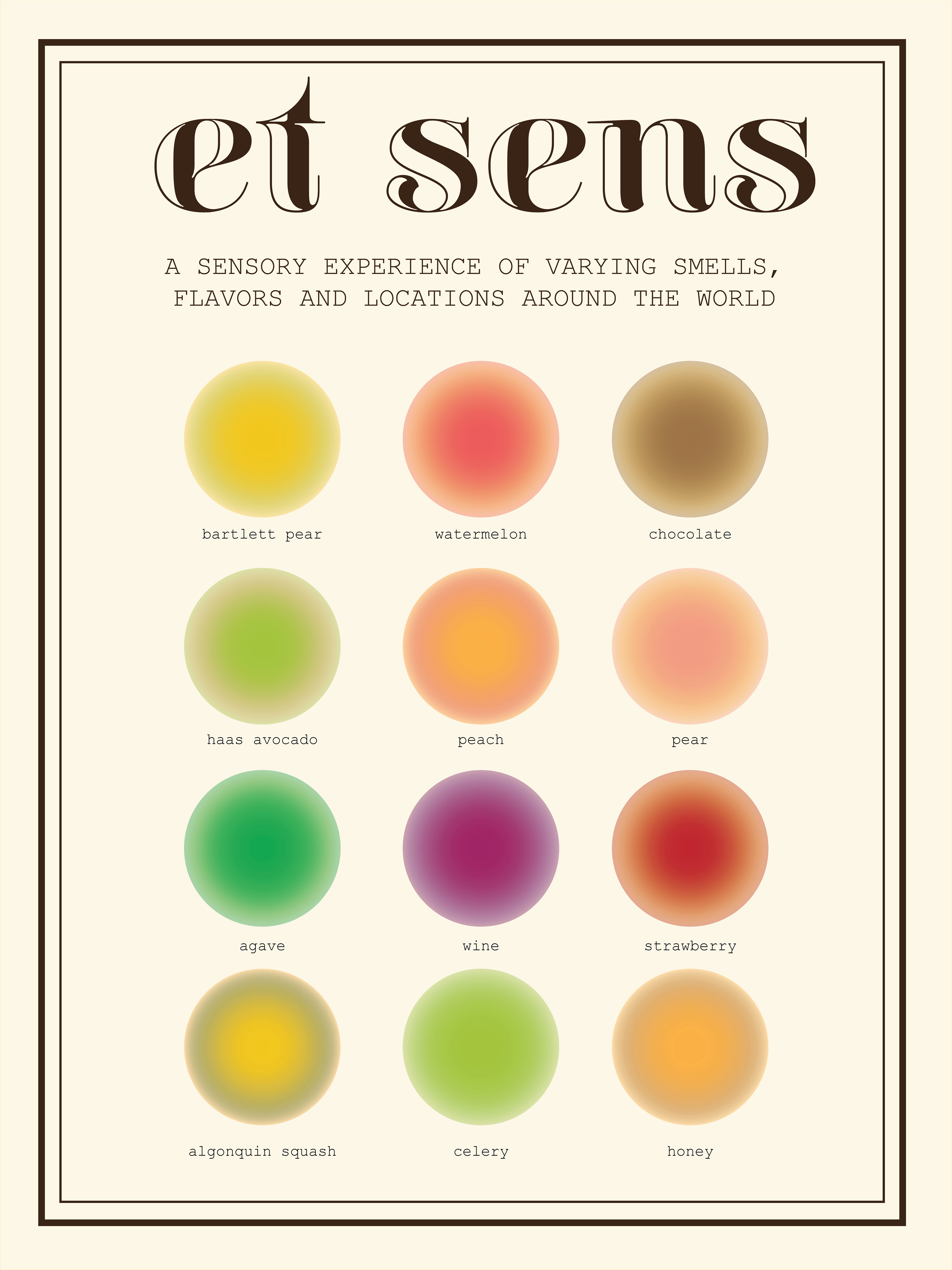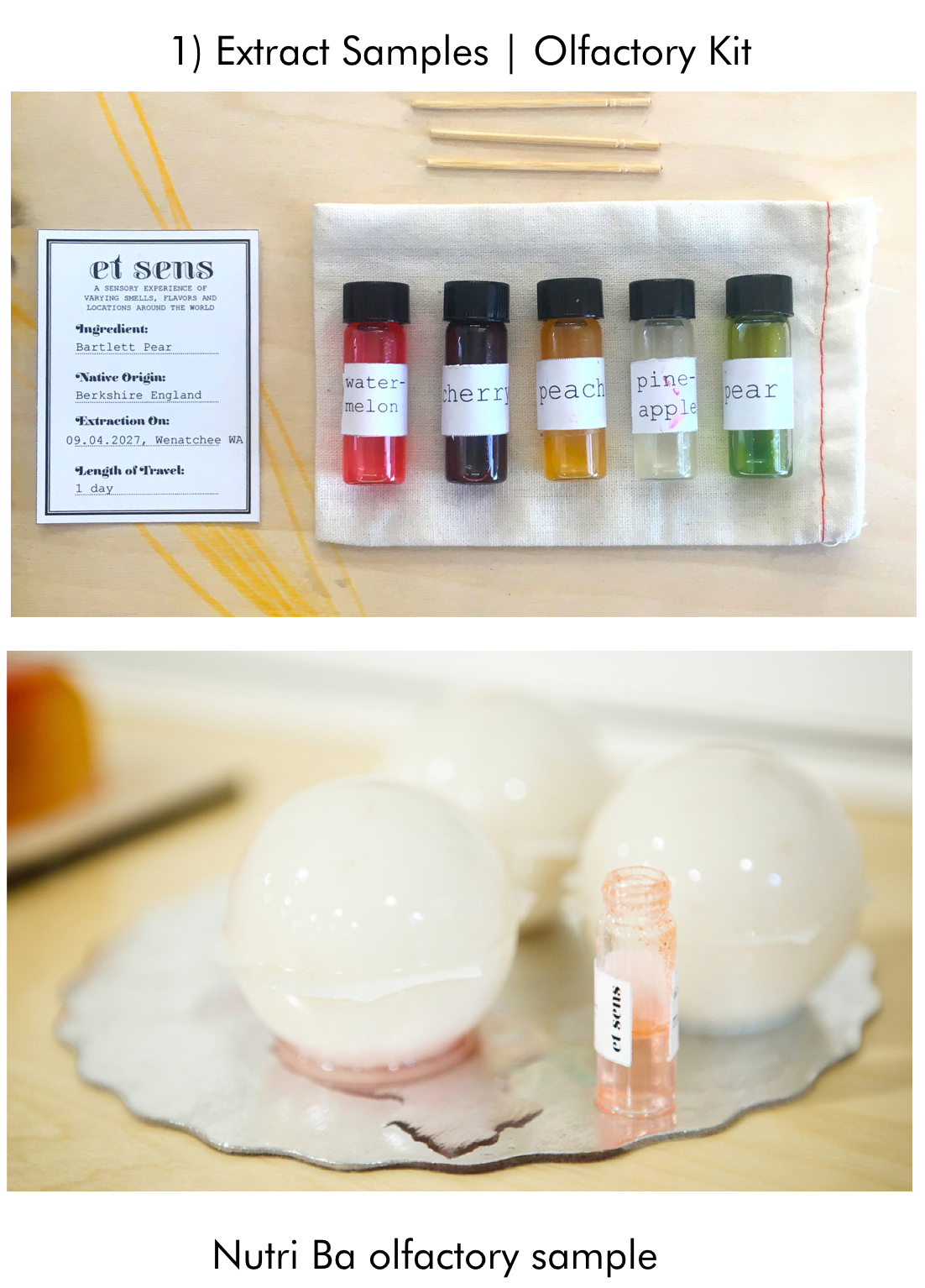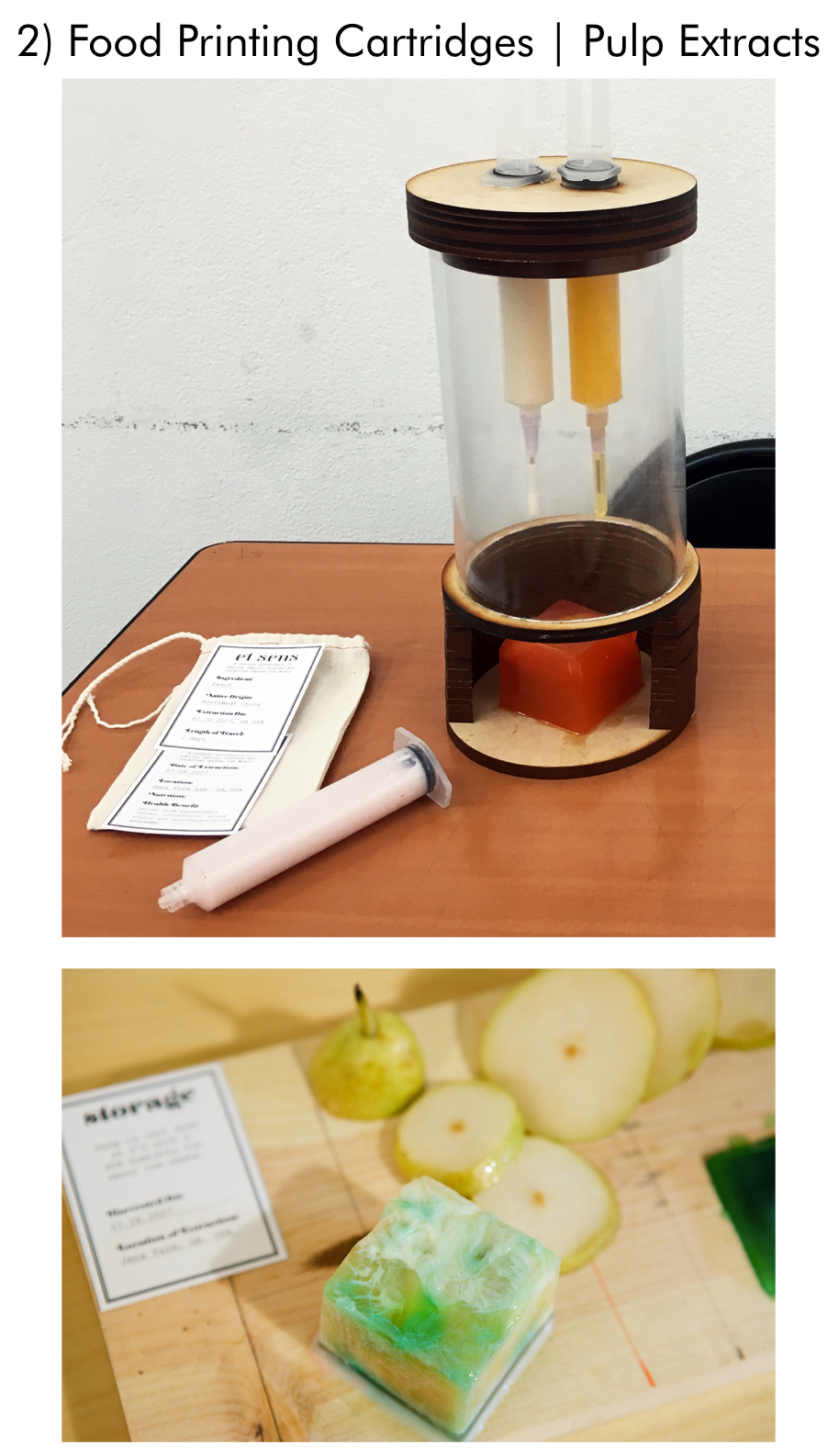 Et Sens in Context
Imagine a dinner party with friends. The host has ordered an exclusive edition of lost produce from Et Sens and has decided to share this transformative eating experience with their guests.  Each is given their own Nutri Ba which will be manipulated by smell and taste through Et Sens.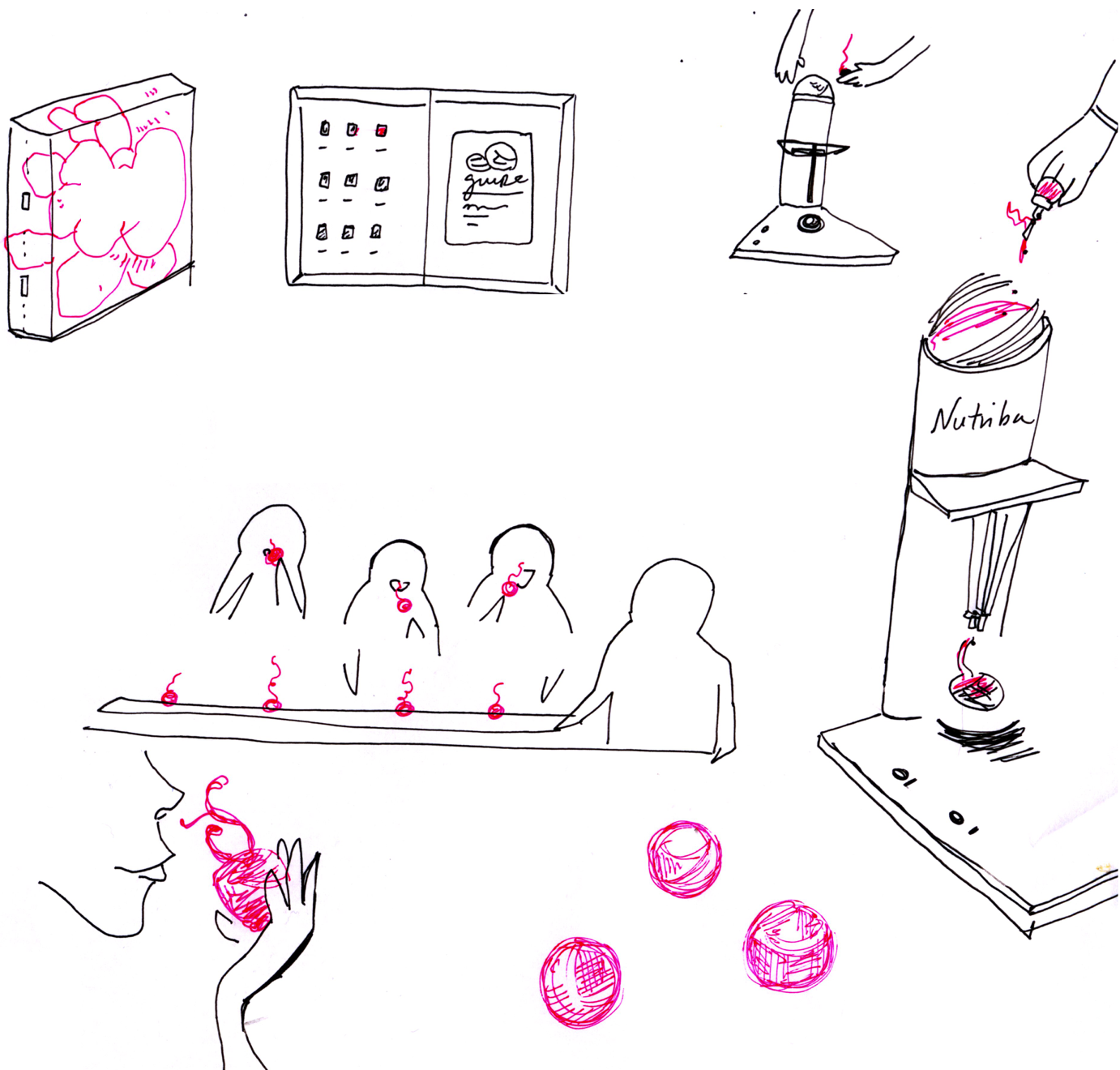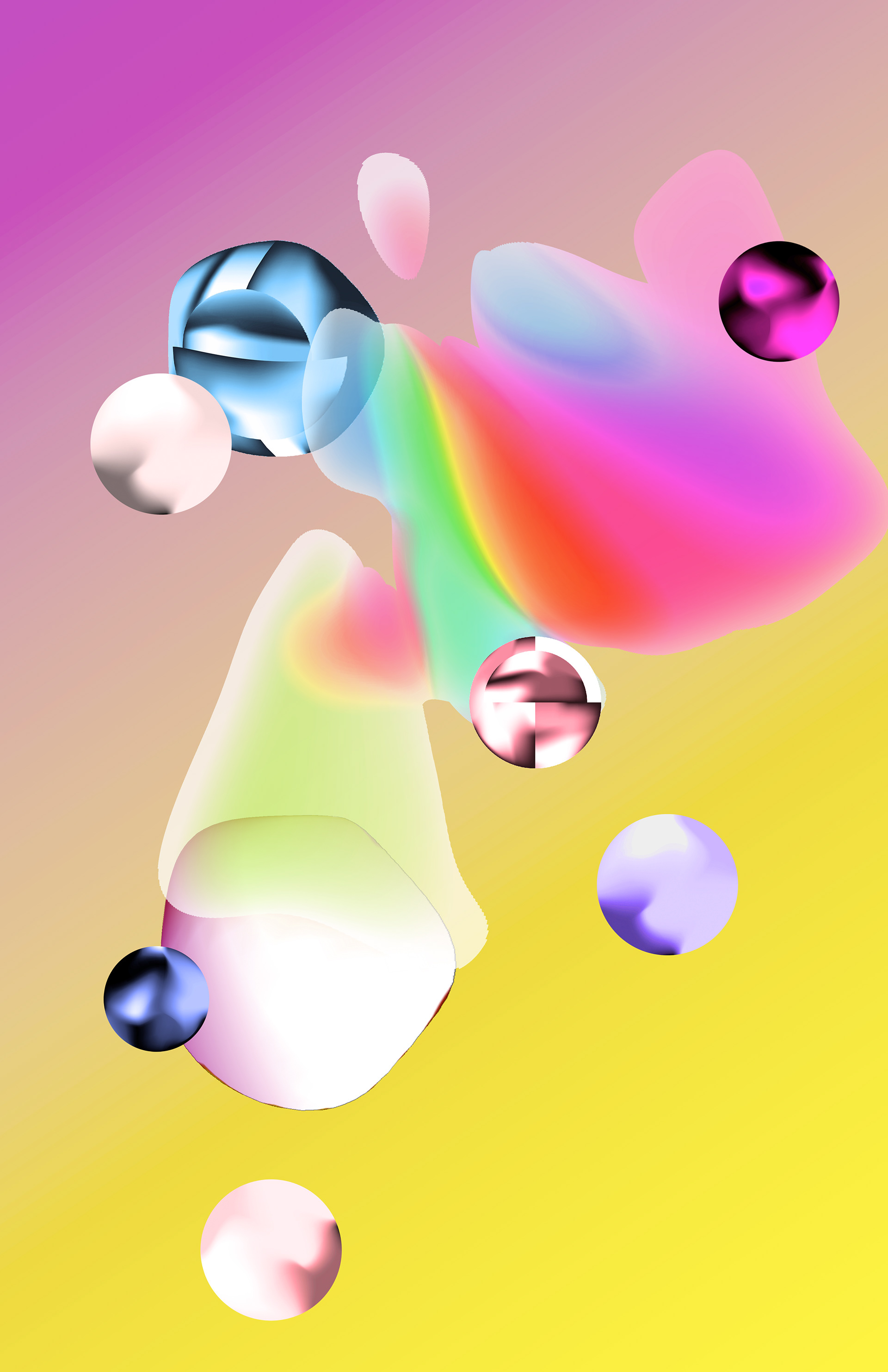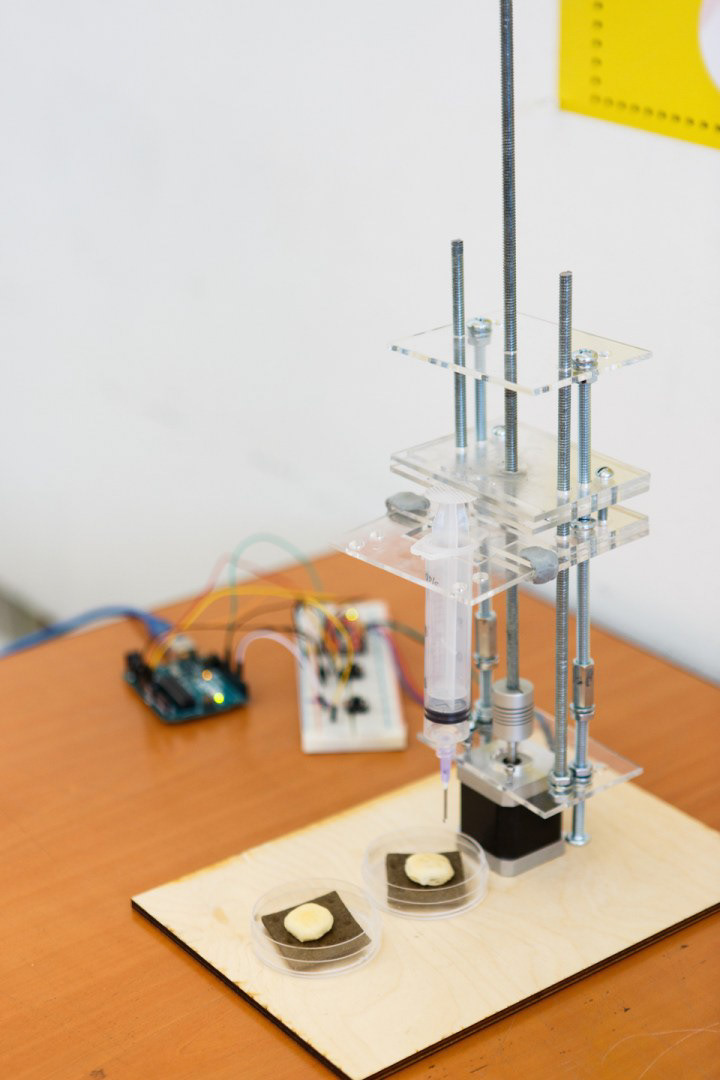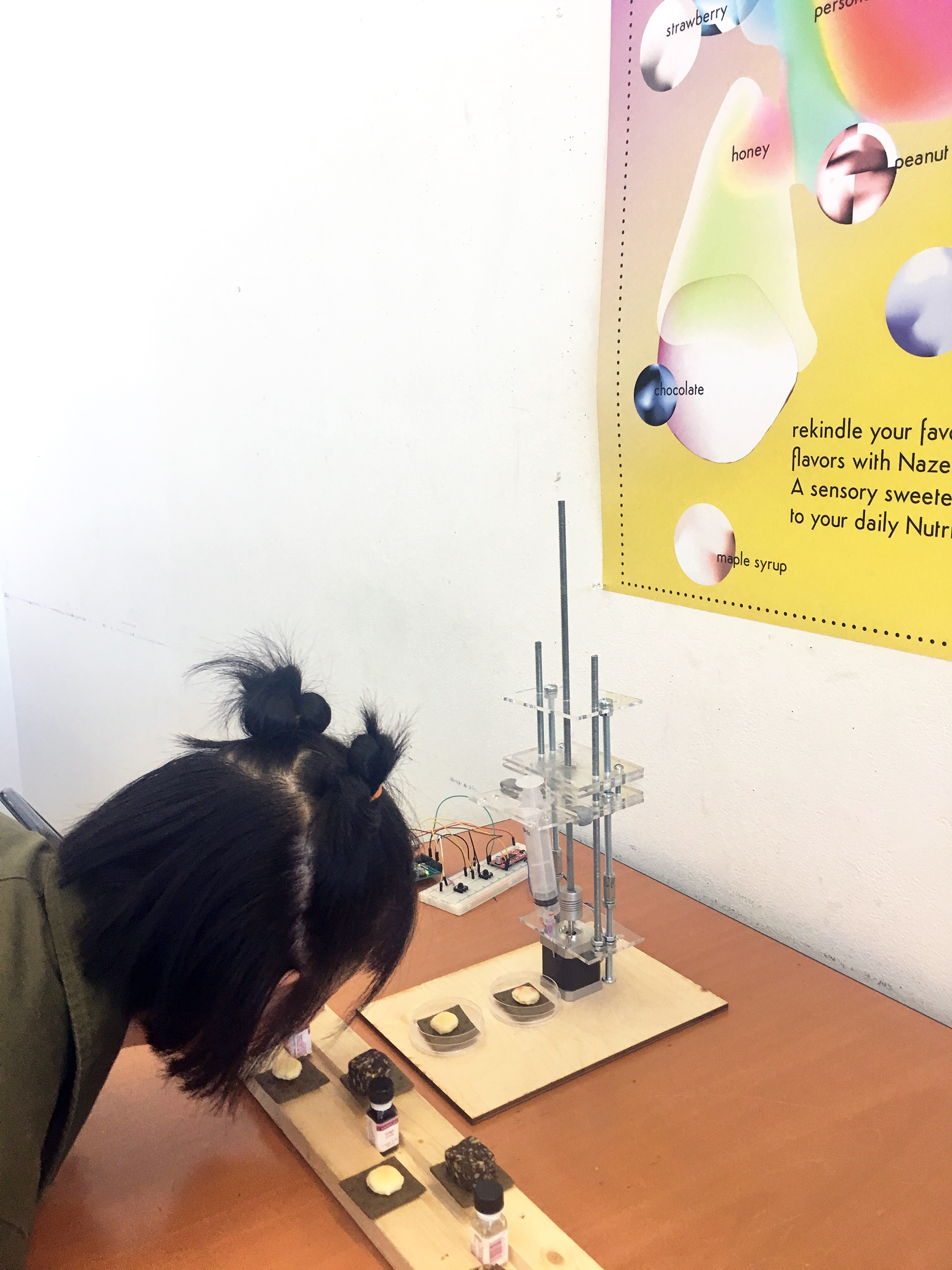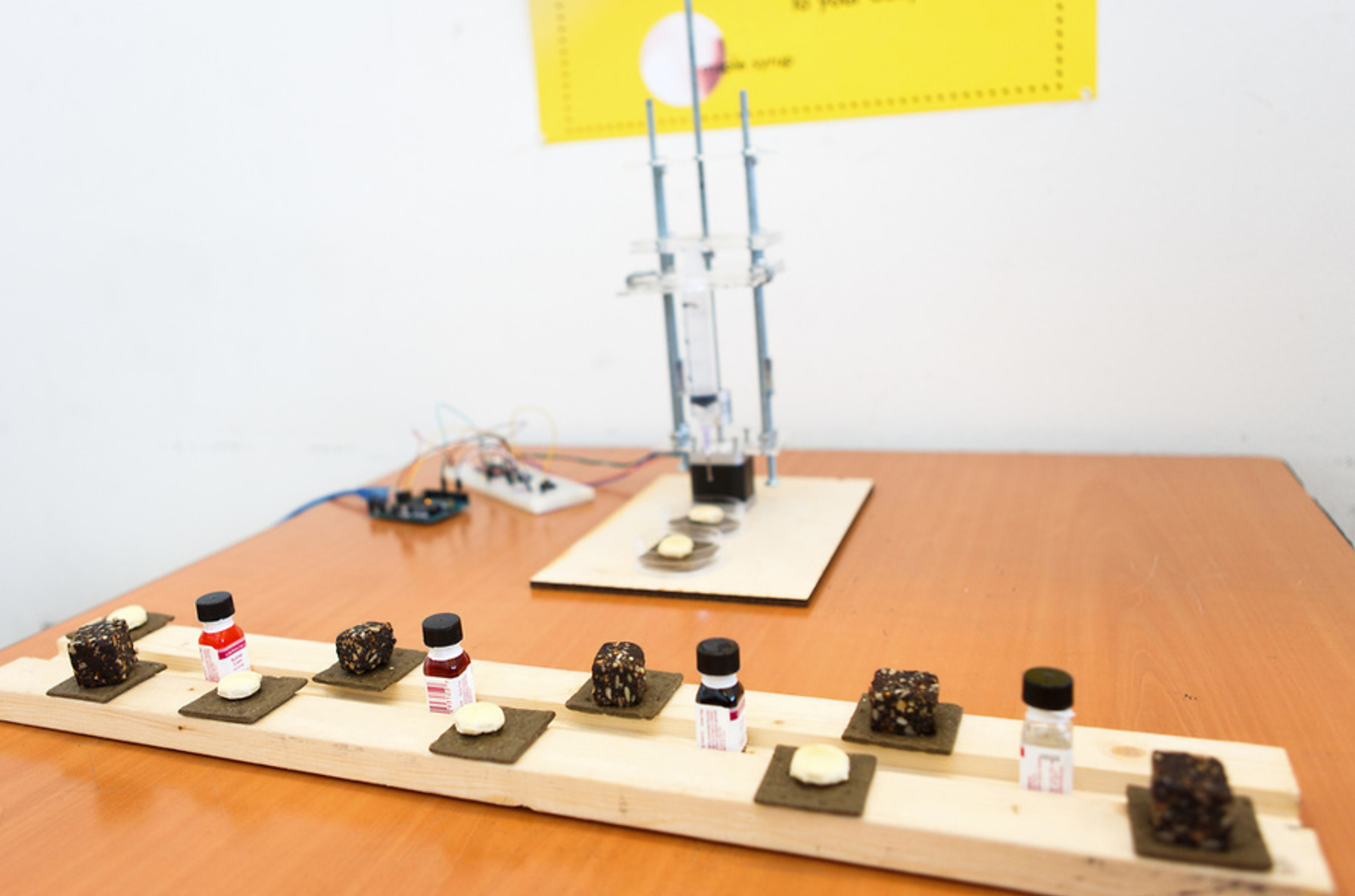 Et Sens Dinner Party, 2027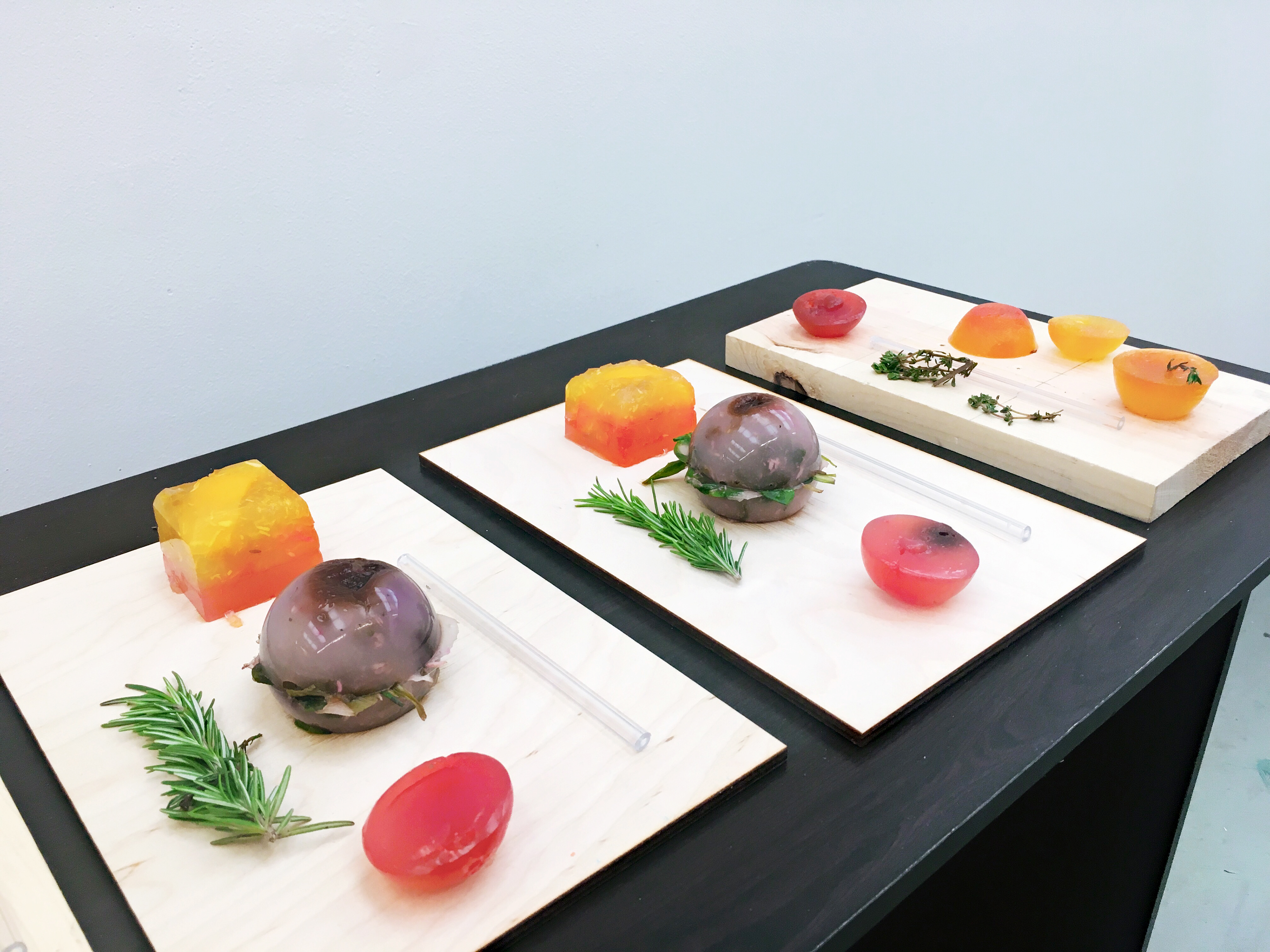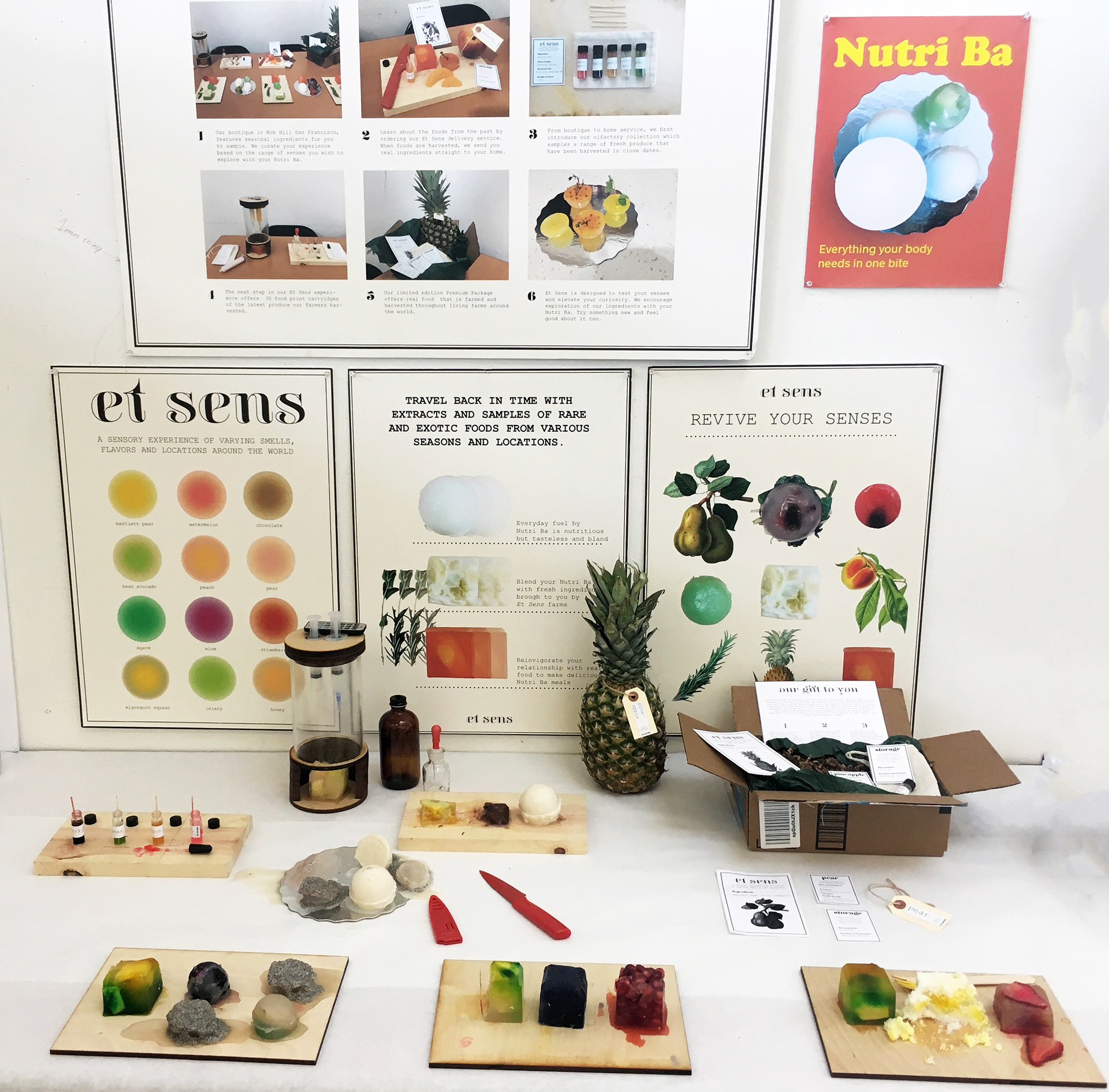 This work, along with
Dump Dining, Probes,
and 
Tak Tak
, was presented at the Institute for the Future in Palo Alto, on April 26, 2017. I met with Sara Smith from the food futures lab interested in collaborating with other designers about the future of food.
This project was recently presented at a Speculative Futures meetup in San Francisco.